Stay Home, Stay Safe, Have Fun: Make Doughnut Charms
Things feeling a bit bleak, what with all the tightened measures to arrest community cases? Well, home, as they say, is where the heart is. Or, as we say, where the art is.
Nothing brings cheer like a donut. For kids who love donuts, this activity will be an instant hit. But whether or not your kid likes eating them, they will enjoy making and decorating these sweet 'n easy donut pendants.
Air-dry clay is easy to work with and perfect for this activity as it requires no baking or firing; it simply hardens by itself. DIY donuts pendants can be used in many imaginative ways and turned into jewelry, gift magnets or props in pretend play. There are endless ways to decorate donuts, so have fun exploring once you've got the basic steps down.
You'll need: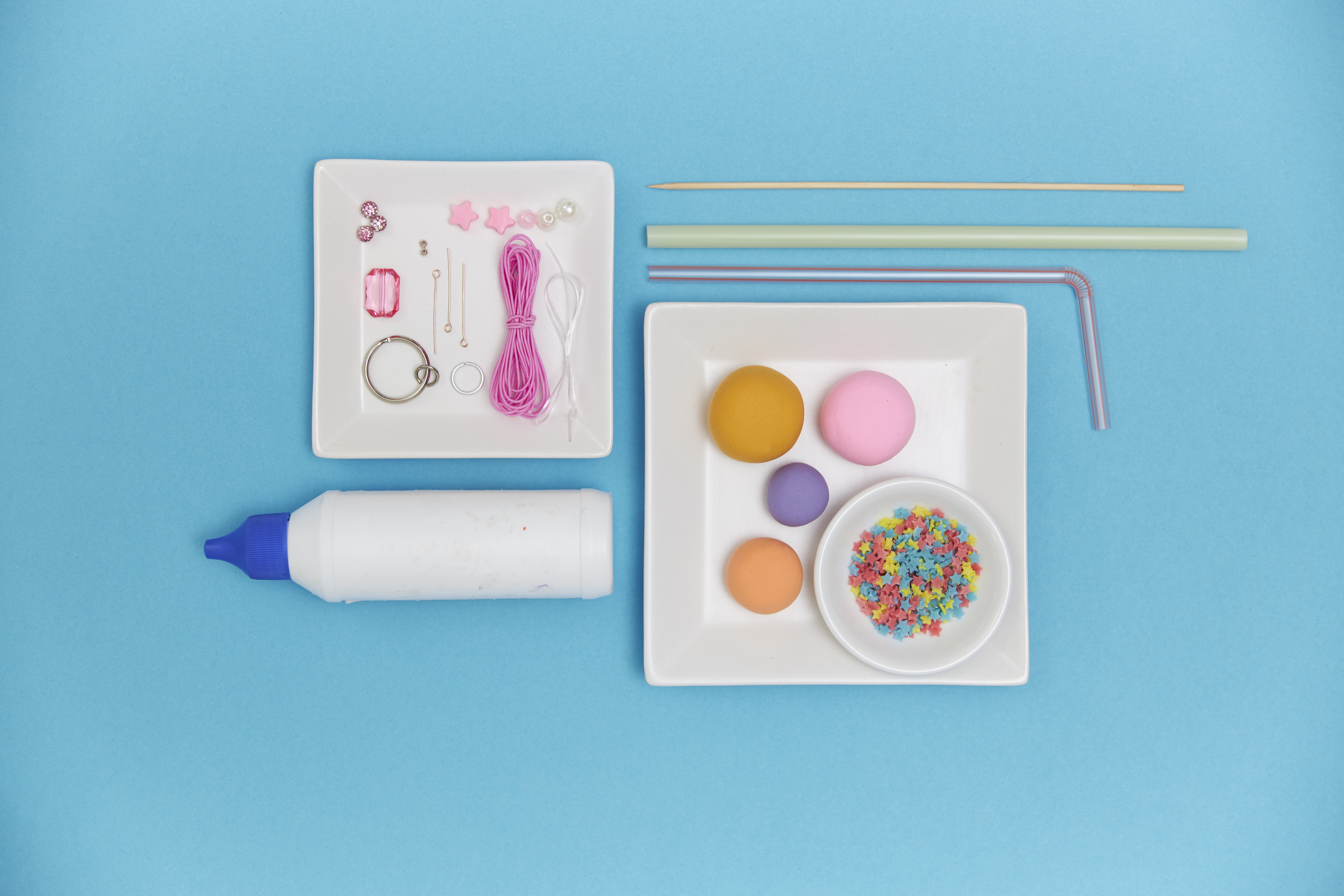 · Air dry clay in purple and orange*
· Drinking straw
· Mini stars in blue, yellow and pink
· Jewellery eye screw
· White glue
· Wooden skewer (optional)
1. Create the donut base.
Roll orange air dry clay in a ball, then gently press it into a chubby disc, approximately 3cm in diameter. Push a straw through the centre to create the donut hole.
2. Create the glaze.
Roll purple air dry clay in a ball and press it into a flat disc, slightly smaller than the donut base. Use a straw to gently nudge and make indents all around the purple clay to achieve a wavy glaze shape. Press the glaze on top of the base, then push the straw through the centre again.
3. Glue on stars for the donut topping.
Tip: For easier application, use a wooden skewer to glue on the mini stars. Although we used mini stars for our donut, feel free to opt for other embellishments such as glitter, coarse salt, sequins, mini beads for sprinkles, etc.
Having a buffet of materials encourages kids to use their imagination to decorate their donuts to their liking. Honestly, it's hard to stop at making just one donut!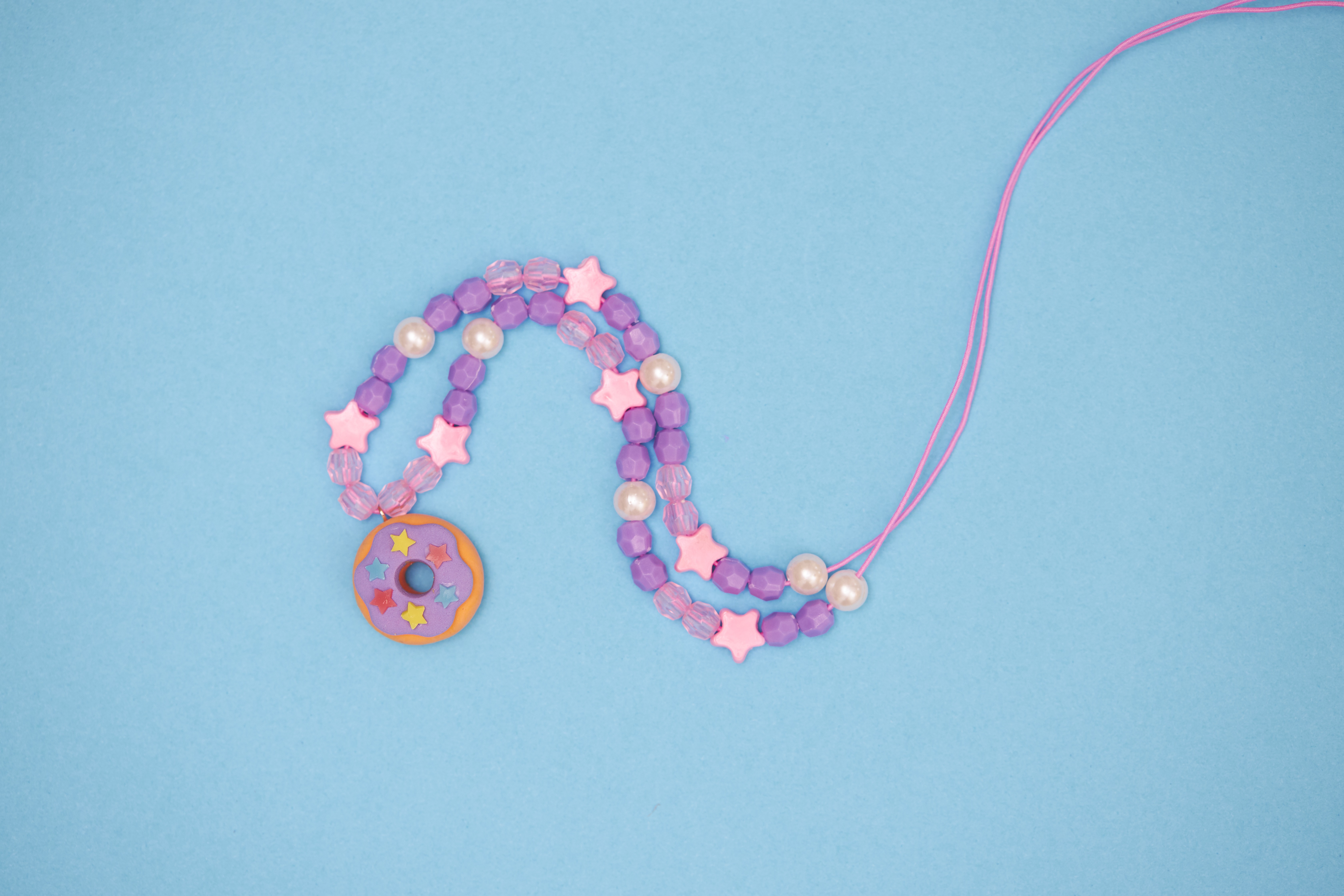 4. Affix jewelry eye screw.
Dab glue on the eye screw, then gently stick it in the donut. Let your donut air dry for 24 hours or until it turns into a hard solid. Now string it with some pretty beads and turn it into a one-of-a-kind necklace or keychain!
*Air dry clay can be purchased in colours or in white. If you only have white, simply mix it with drops of purple and orange paint (acrylic or tempera) and knead the clay until colour is evenly distributed. Alternatively, you can paint on dried white clay after you've moulded it.
For the latest updates on Wonderwall.sg, be sure to follow us on TikTok, Telegram, Instagram, and Facebook. If you have a story idea for us, email us at [email protected].