This National Basketballer's Pet Trolleys Don't Jiggle Jiggle, They Roll
National basketballer Delvin Goh makes us want to dribble dribble, for sure, but it's his new pet-trolley business that's made us pause (paws?) to ponder: What would turn this 27-year-old's life-long fear of felines into a purr-fect cat-titude? Answer: Meeting his cat-loving wife, retired national taekwondo athlete Chelsea Sim. Aww!
The name of the business: La Chariot. Think of its lightweight and portable products as carry-on hand luggage, but for pets.
We speak to the youngest player to be signed by the Singapore Slingers about becoming an entrepreneur, and being able to simultaneously command the court and create community cat walks - like a boss.
What's it been like juggling being a professional athlete with being an entrepreneur?
It can be hard to coordinate things - most of the time I have to deliver the products by myself and my wife is busy with work. We travel quite a bit, so to meet customers' timings may be challenging at times. But most customers are accommodating when I tell them about my schedule.
What inspired you to go into business?

I've always wanted to start something of my own. I have a customisation business that does T-shirts, and now I'm moving into hats and caps.
As a professional athlete, I have quite a bit of time in between to do some other stuff and to generate more income apart from what my job offers. Eventually, when I end my career in basketball, I will need to move on in life - that's when my businesses, if successful by then, will come into play.
After all, who doesn't want to be their own boss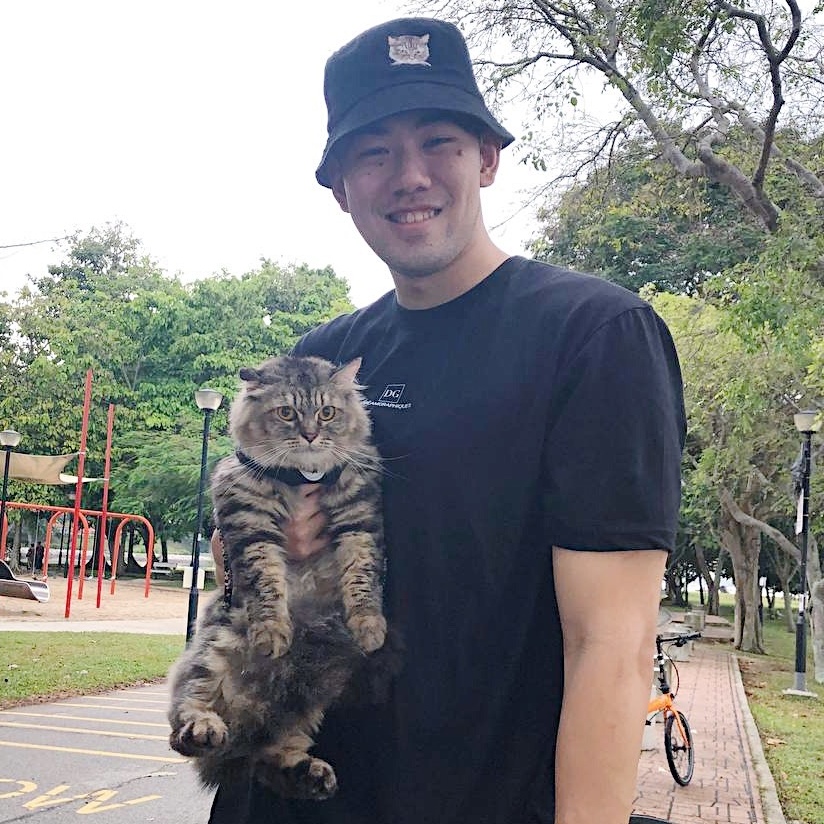 What are some of the biggest lessons you've learnt about running a business?
I think most people will realise that when you have your own business, right from the start, you have to grind it out yourself. There're no days off, you have to think of new content to put out. You always lose money at the start, but perseverance is the key. What I can say is that the people who support you, really support you, and as they say, strangers support you more than the people you know.
Are there any skills you've acquired as an athlete that you can transfer into the world of business?
That would be the perseverance to keep going when things don't go your way. There're times when you don't get any orders but you have to reflect and think about ways to market [the products] even better. The same goes for sports: training can be tough, and you lose games, but you don't stop. You find ways to improve yourself and eventually win.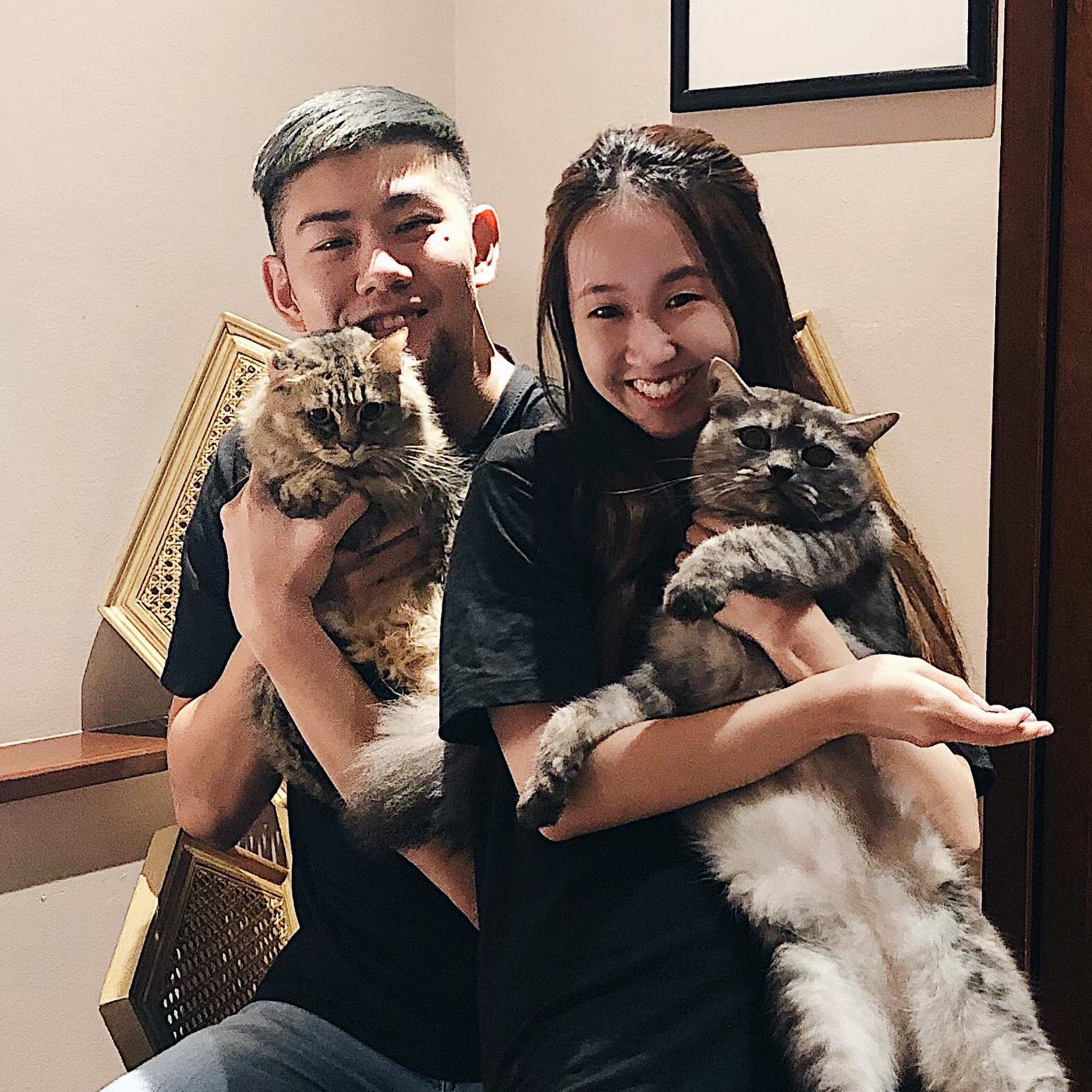 Was there a moment or something that inspired you to focus on this product?
I was afraid of cats for 25 years of my life until I met my wife in October 2019. Her family has three cats and I couldn't run from that, haha! It took me some time to actually get to know them and their behaviour - they're actually really cute cats.
We later bought our house in February 2021 and the cats remained with [Chelsea's] mum. We had been living [in our new place] for four months, and I just thought, it seemed a little quiet, and I felt like we needed more living things in there. So I joined pet adoption groups to look at dogs and cats.
We went on to adopt two cats: Smoki, a British Short hair mix Persian, in July 2021; and Kimmi, a Mainecoon mix, in August 2021. [Since then, I noticed] cats love to look out of the window but they are often very scared to go out. When we put on the leash, they would start to feel uncomfortable and not walk at all.
So I thought to myself, what's a good way to "walk" them, to bring them into our world, to see things from our perspective while keeping them safe and secure. That's when La Chariot happened.
How does the La Chariot pet trolley keep cats safe?
Cats are often wary of their surroundings. The La Chariot pet trolley is a transparent luggage-like trolley that keeps your cat in a safe space while allowing it to look out, and most importantly allowing it to see you, so it feels safe.
With La Chariot trolleys, you are able to pull them with ease, which saves you from all the carrying.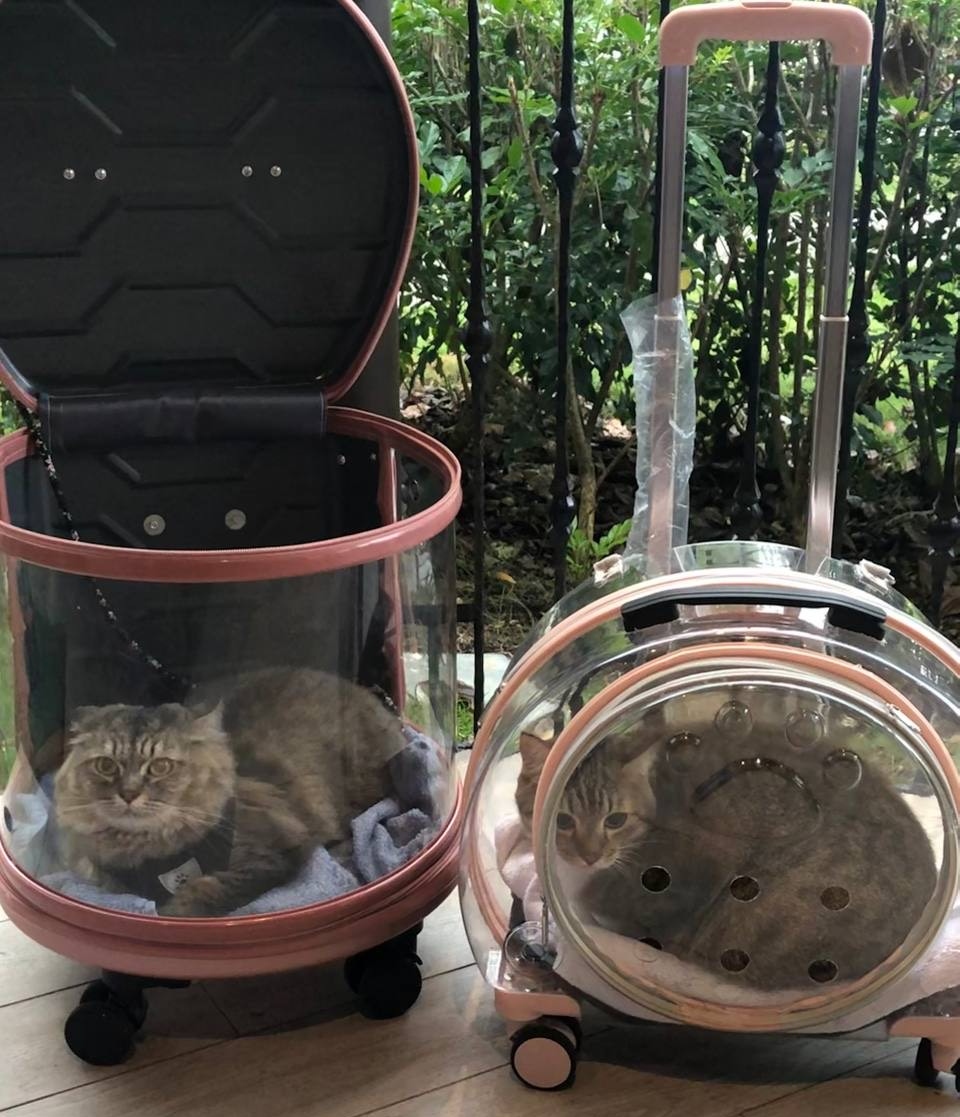 One of the things La Chariot prioritises is community engagement. In what way do pet trolleys build a sense of community?
We have a group chat for our customers or anyone that wants to share about pets to come together and learn from each other. At the same time, we want to organise gatherings to walk our cats together in the trolleys. This way, owners can network, and learn about cats from one another, and their cats get to make new friends!
My ultimate goal is for the HDB cat restrictions to be lifted, and for cats to be able to travel in the trolley on public transport, so that pet owners without a car can bring their cat out with ease.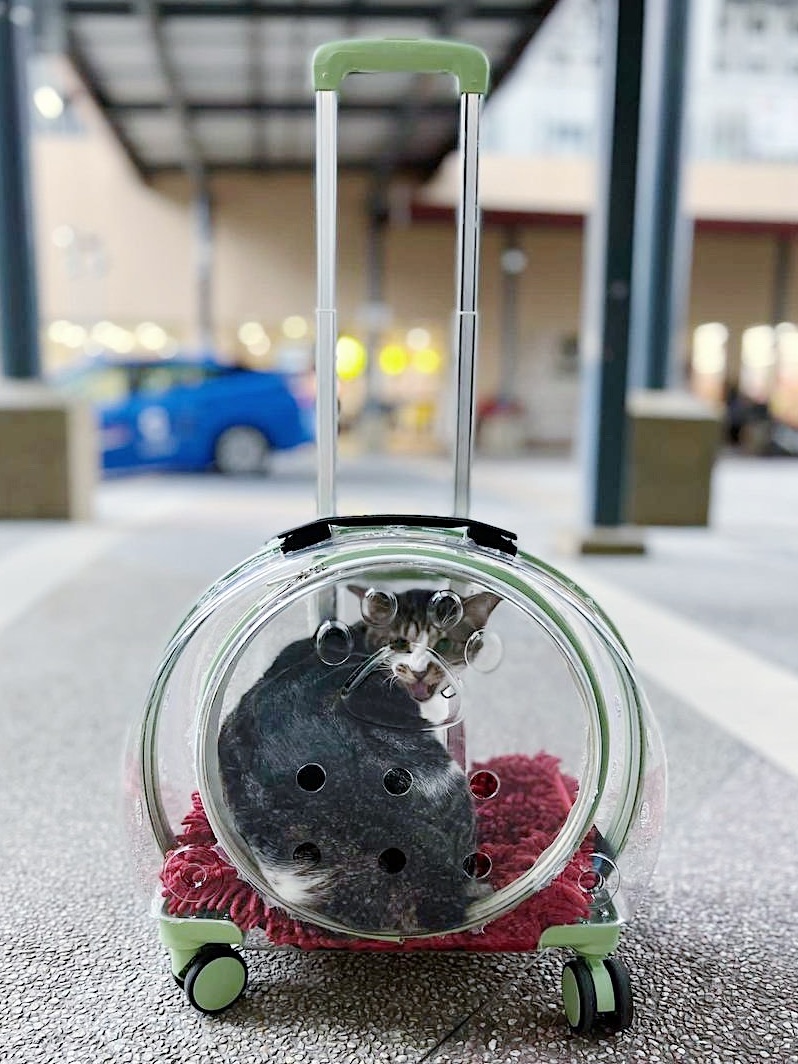 For the latest updates on Wonderwall.sg, be sure to follow us on TikTok, Telegram, Instagram, and Facebook. If you have a story idea for us, email us at [email protected].