Purr-fect Case To Get Moving: Cat Welfare Society Holds Its First Virtual Cat Walk
Let me speak from experience.
It's so easy these days for those of us who WFH to just stay put in one comfortable spot and answer our emails and video conference calls, then move to another comfortable spot to have a delivered meal, then repeat this until we finally end the day by moving to a final comfortable spot to lie down (with another delivered meal), watch TV or play some games, then sleep. And then repeat this for 365 days - and then shamelessly wonder where the extra 11kg during this pandemic came from.
Yes, we might have lots of content on Wonderwall.sg to show you how easy it is to keep fit while we WFH, but I'll be the first to admit that whenever I feel the need to exercise, I just lie down until the feeling goes away.
Which is why the Cat Welfare Society's first-ever 5km Virtual Cat Walk appeals to me on two counts - I love good causes for animals, and walking, I can do.
Plus, anyone taking part in this virtual event will be joined by some illustrious cat-loving Team Singapore athletes - how much more aww and wow could this get!
We caught up with Thenuga Vijakumar, president of Cat Welfare Society (CWS), to talk about the event, and the collaborations with Team Singapore and local illustrator Adel - the artist behind "Purrballs" who is responsible for the cute finisher pin and lanyard.
Congrats on organising this event and still doing your good work for our community cats despite the current COVID-19 sitch. Tell us more about the 5km Virtual Cat Walk.
This is the first Cat Walk that CWS has organised with kind assistance from our sponsors. We are hoping that this first Cat Walk will be a massive success and hope to run at least one more within 2021.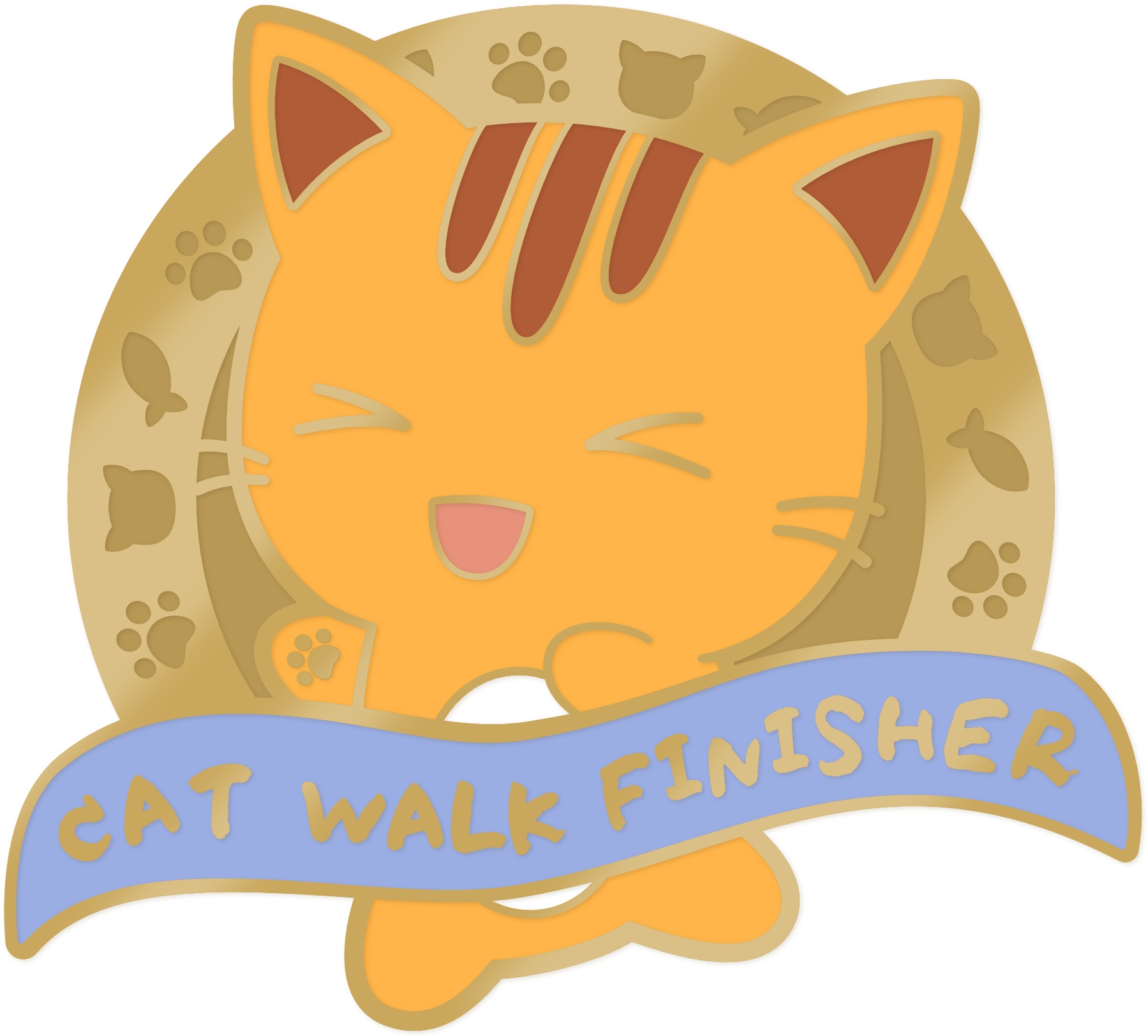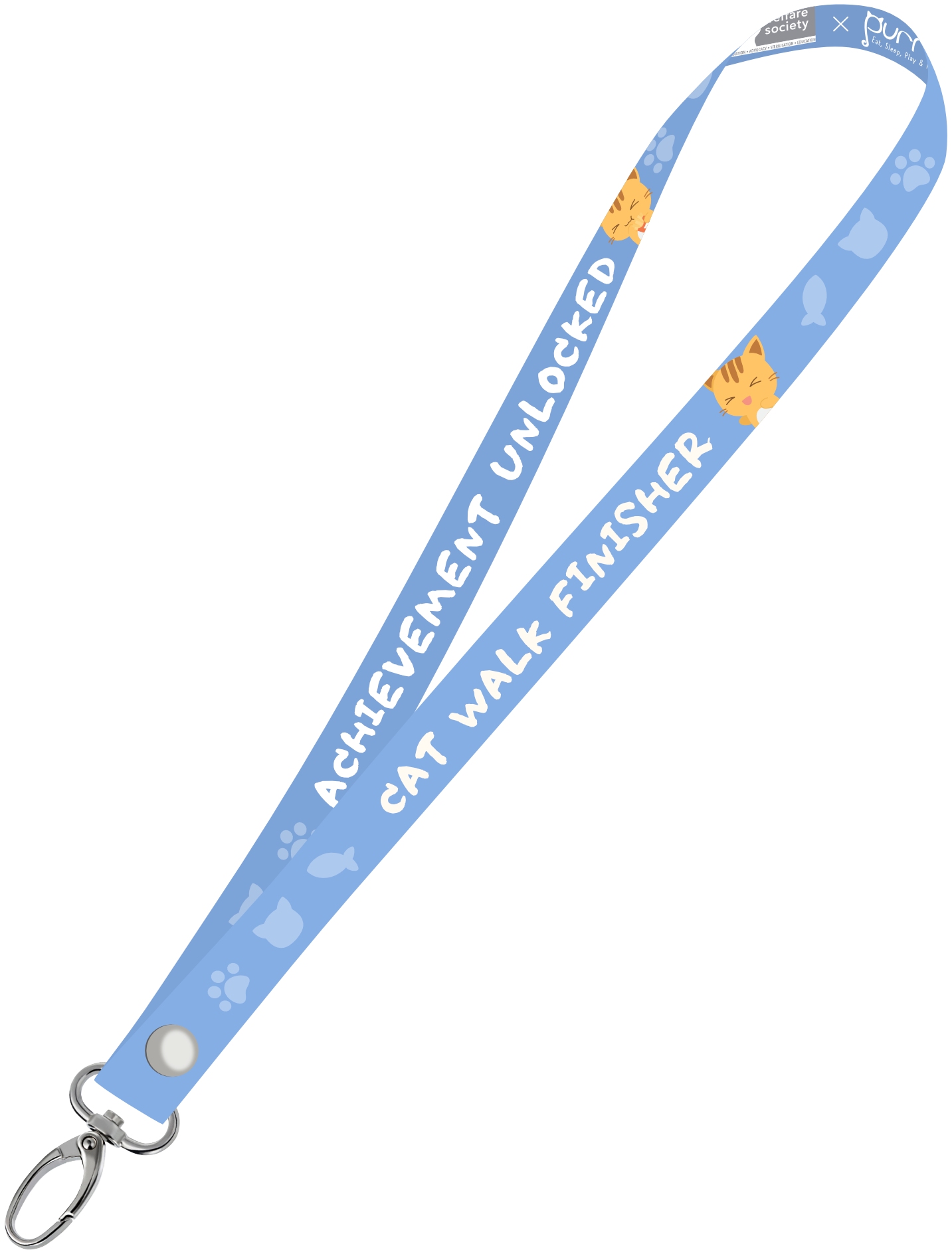 You have quite a few partners for this event, including local illustrator Adel "Purrballs". How did this collaboration come about, and how is Purrballs involved in the Cat Walk?
Yes, we are very fortunate to have received such great support.
Purrballs and the team behind the brand have been one of our corporate partners since 2019, participating in our Catopia events (pre-COVID) and most recently at the Purrzaar a couple of months ago.
Purrballs has designed a special Cat Walk Finisher badge and lanyard for this event.
It says in your publicity material that the event is being held to "help Maru stay healthy". Who's Maru?
Maru is an original character created by Purrballs and inspired by a real-life ginger community cat. He is really friendly and enjoys rubbing and butting his head against people. He also enjoys food
Fact: All of Purrballs characters are based off a community cat which Adel has met, and she calls them "a wealth of inspiration for my works".
Wah! We understand that the Cat Walk is also supported by our illustrious Team Singapore. Tell us more!
This partnership was developed through the efforts of (national bowler) Shayna Ng who is part of the current Board of CWS, along with swimmer Theresa Goh.
Team Singapore has an arm called Athletes With Voices which encourages our Singapore athletes to give back to the community, and they are very proud when one of the team steps forward with an initiative to champion a cause.
Team Singapore was very happy to support the Cat Welfare Society and we are both looking forward to a long-term partnership.

---
How to take part in the CWS Virtual Cat Walk
1. Head to Cat Welfare Society's Cat Mama Shop.
2. Add the item to cart. The participation fee is $25.
3. Track your walk: You will need to track your completion using any fitness tracking applications - such as Apple Health (iOS), Google Fit (Android) Garmin, Strava, Runkeeper.
4. Submit a screenshot covering a distance of 5km in a single activity by 25 Jul 2021 via this completion tracker link.

Only successful completions will receive the Cat Walk Completion Pin and Lanyard (shown above) along with this a-meow-zing goodie bag:
For the latest updates on Wonderwall.sg, be sure to follow us on Facebook and Instagram. If you have a story idea for us, email us at [email protected].