Growing Up With Depression, She Now Dedicates Her Life To Raising Awareness For Mental Health In Singapore
Tanned, trim and toned, Cheryl Tan exudes an air of laidback and unpretentious charisma. But life in her early years was a far cry from her current state of wellbeing.

Bogged down by suicidal tendencies and mental struggles growing up, the 33-year-old social entrepreneur, who founded The Breathe Movement (a local social organisation that runs yoga programmes for individuals suffering from trauma and mental health issues), went through a series of self-transformations before things started looking up.
Today, not only is Cheryl one of the nominees for Women's Weekly Great Women of Our Time in 2019, she's also one of the 200 young emerging leaders from Asia Pacific selected for the inaugural cohort of Obama Foundation Leadership Program last December.
Driven by her personal experiences and an interest to better understand the inner workings of trauma, Cheryl founded another ground-up initiative – the Singapore Mental Health Film Festival in 2019.

Due to return for its second year at the National Gallery Singapore, the four-day film festival (initially slated for February, but rescheduled to Oct 1-4 in light of COVID-19 health precautions) will include 13 films exploring issues from eating disorders and addictions to post-traumatic stress disorder as well as panel discussions and mindfulness workshops.
Part of a series featuring everyday heroes making a difference in people's lives, we turn the spotlight on Cheryl Tan as she talks about overcoming her own struggles and creating more safe spaces for individuals coping with mental health issues.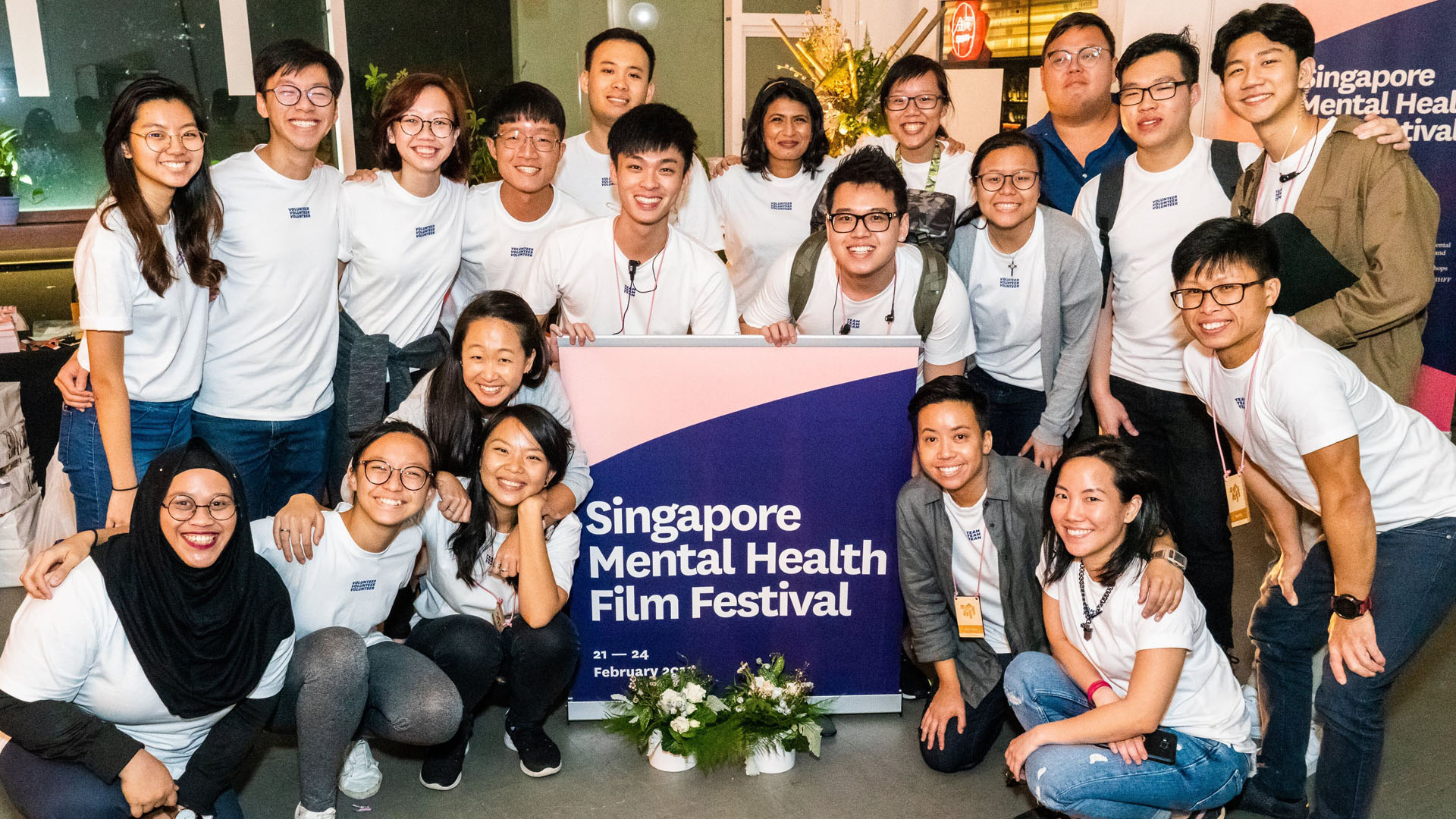 Knowing what to ask or say to a loved one going through distress is tricky. What's a good way to show our empathy?

There's no right or wrong question to ask; it's more about being a good listener. "How are you doing?" is a good start and then let him/her lead the conversation. Some people might not be ready to share their problems while others would rather hear about stories of others then to share their own. We can start by either telling them about our day or talking about lighter topics, which can help the distressed person get out of his/her heavy headspace before they start to open up. The whole idea is not to put too much pressure on yourself to ask the right questions or it might come across as being intrusive. It's important that you don't further trigger the person. The trick is to use the mirroring approach as that helps the other party rethink what he/she just said. It's really about not being judgemental and just being there for the person to the best of your ability. More importantly, we must take care of ourselves first because we can't let the other person pull us down with their emotional or mental issues.

Was there a time you felt like giving up? How do you retain your sense of hope advocating for mental health issues?

For sure, yes. There's been so many times when I just wanted to walk out due to financial issues. In fact, my last breakdown happened just a few months ago. A major sponsor told us that they weren't able to provide funding for the upcoming festival. At that point, we were about a hundred grand short. Having curated all the films and feeling excited about our communication strategy plus so much of the legwork had been done already, the only thing that was pulling us down was the finances. I had to find ways to stall the payments when I get emails asking to pay up; it was tough. I had to go back to the finances to see what can I cut and gave myself a timeline to make this [festival] work.
Many times I've asked myself if I should just go back to corporate work; sit at a desk all day but at least you know you're going to get a monthly paycheck. What keeps me going? Faith, a sense of hope and praying super hard that the universe will align - that things will work out. (Laughs) But it's funny how the universe works sometimes … I had no choice and started sharing my struggles with a lot of people; told them I really needed help. One thing led to the next and before I know it, another grant organisation stepped up and gave me the news that we were granted our asking amount. I was, like, 'woah' and I cried. It's been incredibly stressful.

What is the most valuable takeaway from your social entrepreneurial journey thus far?

I've learnt that I'm stronger than I think I am. Having overcome a lot of my own personal barriers during this journey has helped me heal from my own mental struggles and increase my resiliency. I've also learnt to give myself a bit more credit for the work that I've done. In moments of darkness, I would hold fast to these beliefs. My neighbour once told me: "What's the worst-case scenario for an entrepreneur? If you fail then you just go work in Starbucks." (Laughs)
What are your thoughts on the current mental healthscape in Singapore?

In general, the mental healthscape in Singapore has definitely become bigger but there's still a huge misconception around suicide. Many still think that it's a form of mental illness, and that depression is the cause of all suicides. Truth is, many different factors can lead to suicides. There're a lot of campaigns out there right now but are they reaching out only to the same people? It's also important to understand that you don't need to have a mental illness to see a therapy or a counsellor. We all go through different stressors at some point in our lives and anything could be a trigger. Here's an analogy that I really like: going to your therapist or counsellor is almost like sending your car for its quarterly tune-up; a way to get yourself going.

There's a lot of advocacy going around but I can't help but ask myself: do we have enough safe spaces in Singapore? Do people have access to these safe spaces? Has the stigma really become lesser? With ground up initiatives from social organisations like mine, we can reach out to the everyday people, and together with the bigger agencies, our mental healthscape can definitely keep on growing.