NDP Funpack 2019 Puts The Fun In Function
Admit it.
When it comes to the NDP funpack, we usually think "Yay! Freebies!" (not that this year's is devoid of them), but rarely do we associate it with the word "emergency-ready".
But that's exactly what this year's funpack aims to do: raise awareness of staying prepared and having a ready bag of essential items to bring with you in case of a home evacuation.
How to know what to prepare in this bag? Recommendations come on a label on the inner flap (think: torchlight, batteries, N95 mask, copies of your IC etc.).
The label also includes two QR codes that will lead you to the Singapore Civil Defence Force website (to find out more about emergency readiness and preparing a Ready Bag) and the Singapore Red Cross website (for details on how to sign up for a free course on CPR and using a defibrillator).
The fun part? The bag comes with food and drink (mineral water, biscuits, bread, a muffin, chips), a souvenir magazine, discount coupons, miscellaneous parade items (including wet and dry tissue, a disposable bag for your trash, the all-important sun-visor and fan, mosquito patches, and hand sanitiser) as well as face tattoos, a miniature flag and – our favourite "zero waste" items – a 750ml sports water bottle with a hands-free spout and reusable bamboo straws!
Here's Sonia Chew, one of the hosts of this year's NDP, revealing all the stuff inside:
Last nugget of info: did you know the first NDP funpack was introduced 28 years ago in 1991? (Were some of you even born then?)
Meanwhile, here are three of our favourite ones from recent years: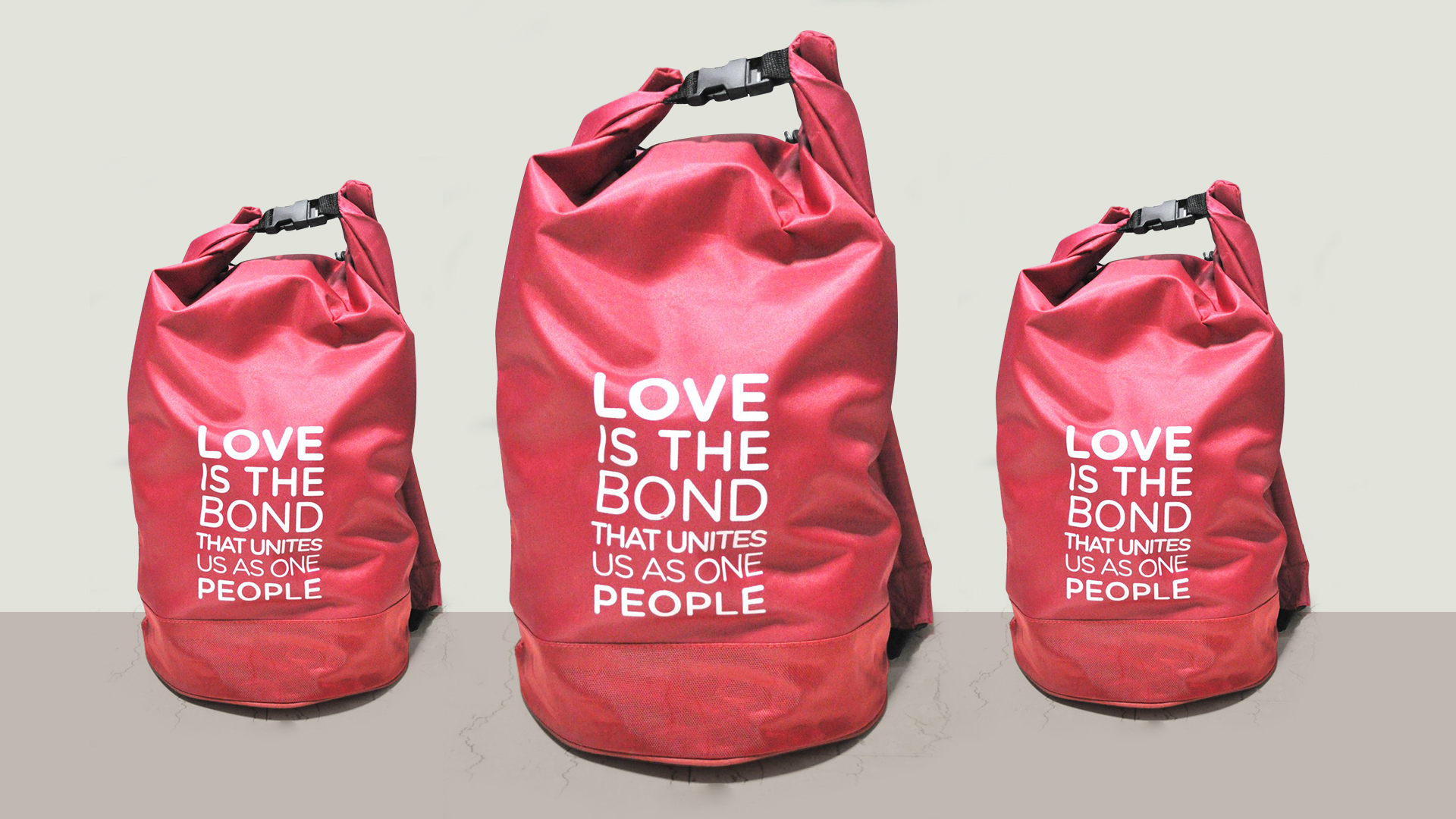 We love how sporty the 2012 iteration looked and the graphic use of typography. One of the coolest things inside this bag designed by students from Temasek Polytechnic – a bandana sporting a pattern of local icons like playground swings and kopi!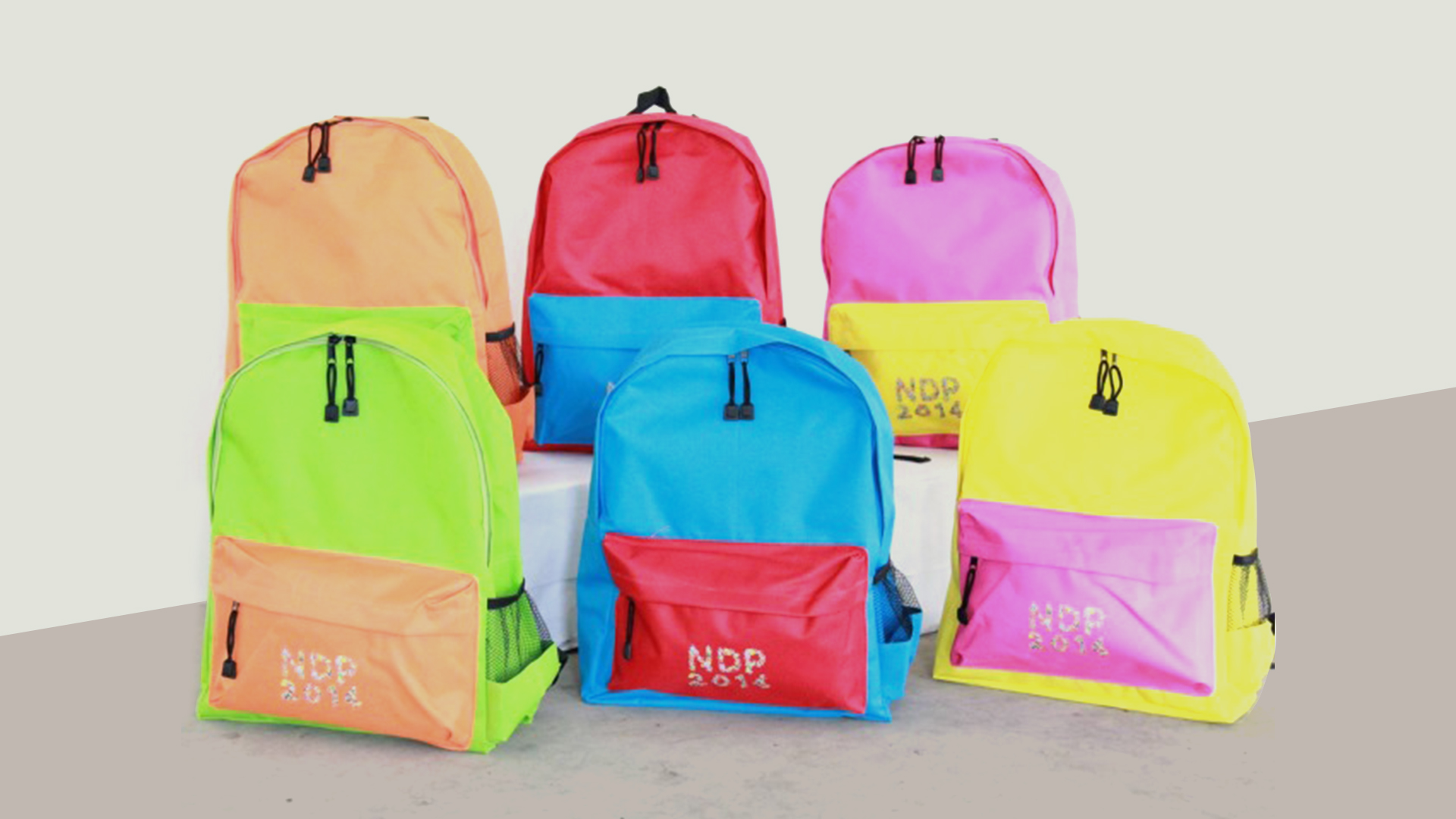 In 2014, students from ITE College Central's School of Design and Media went colour-block crazy – and we were crazy for it (especially those of us born in the 80's!).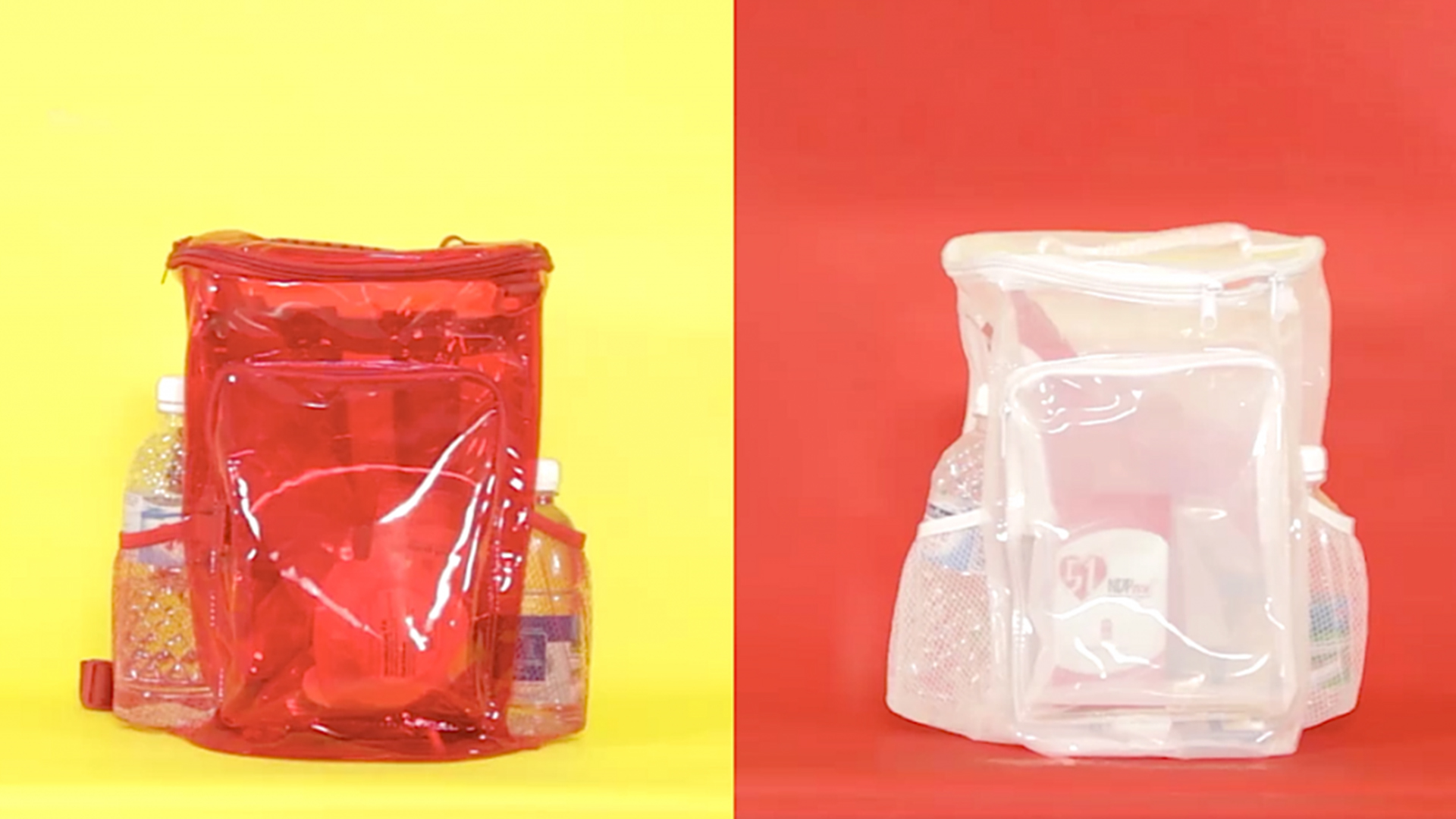 Ok, so it wasn't environmentally friendly, but design-wise, 2016's funpack was plastic fantastic (and dare we say fashion forward). Our fave item that came with this version: a scarf with "Singapore" emblazoned across it in all caps (see 0:50 in the video below).
Got a story idea for us? Email us at [email protected]
For the latest updates on Wonderwall.sg, be sure to follow us on TikTok, Telegram, Instagram, and Facebook. If you have a story idea for us, email us at [email protected].