NDP Theme Song "The Road Ahead" MV Tops YouTube List, Beating BTS And Lisa
Consider us pleasantly surprised. There is actually something much more popular than BTS this year. YouTube recently unveiled the Top 10 Lists which included the Top Music Videos that Singaporeans were watching in 2021.
Topping the list is *drumroll please* "The Road Ahead" which beat out songs by international artists such as BTS (#2, #6), Bruno Mars (#4), Lisa (#5) and Rosé (#7).
We couldn't be happier for the little NDP song that could, easily one of the best National Day theme songs in recent years.
Composed by music producer Evan Low and talented singer-songwriter Linying, it features her on vocals alongside fellow local artists Sezairi, Shye and Shabir.
"The Road Ahead" is a rousing tribute to our nation's can-do spirit, and with its uplifting lyrics and catchy tune (not to mention the super adorable animation in its music video), it's well-deserving of its internet fame. Here's a peek at the rest of the Top 10 list.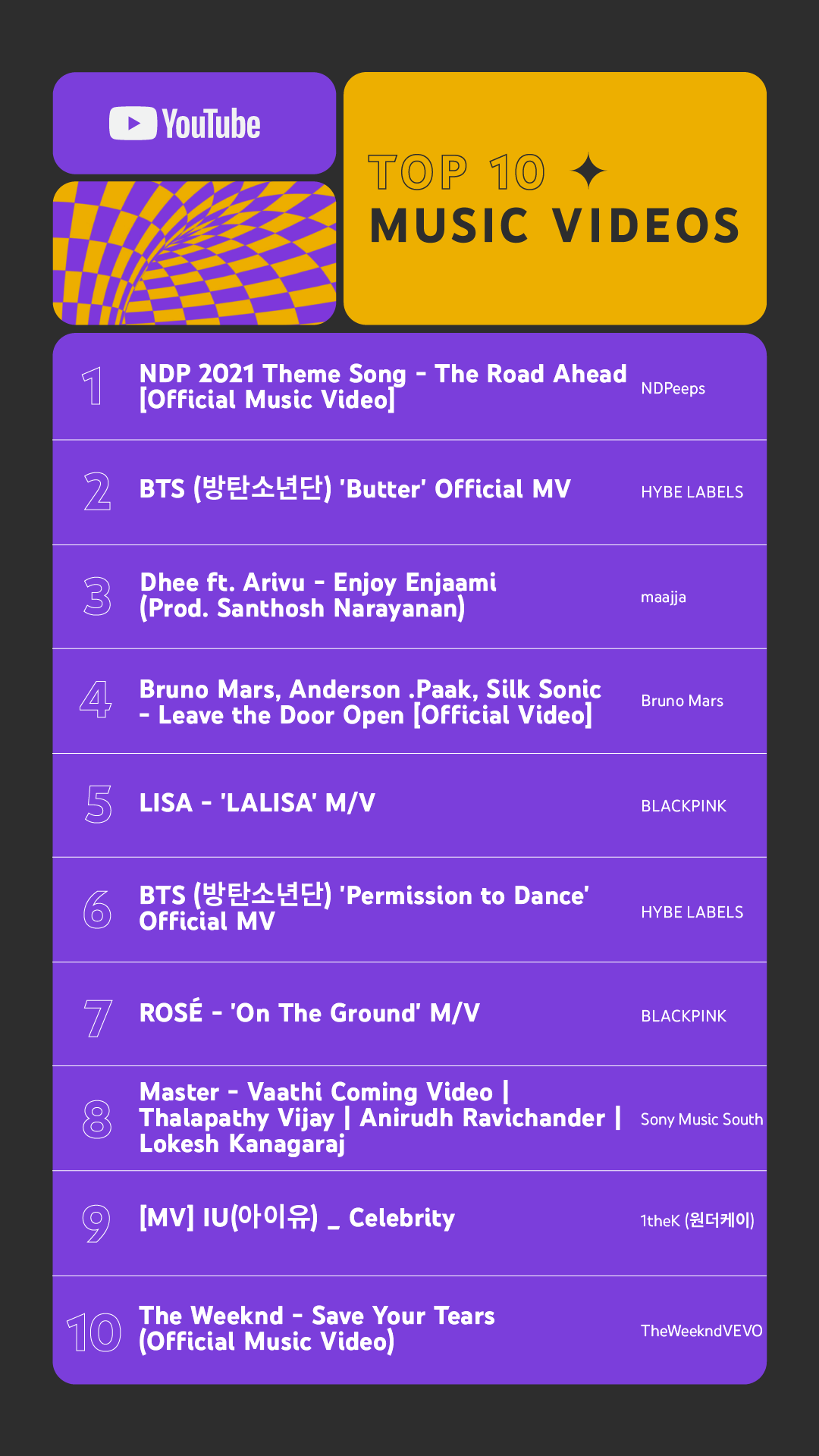 For the latest updates on Wonderwall.sg, be sure to follow us on TikTok, Telegram, Instagram, and Facebook. If you have a story idea for us, email us at [email protected].