Gotta Catch Some Z's: Games And Apps That Help You Sleep Better
After it was first announced all the way back in 2019, Pokémon Sleep is finally coming to our phones at the end of this year. This app gamifies a sleep tracker – you work with Pokémon Professor Neroli and a large Snorlax to study Pokémon sleep styles.
Instead of trying to "catch 'em all", you're gonna "rest your very best". The longer you snooze, the higher your score will be when you wake up in the morning. Plus, you'll see a bunch of Pokémon gathered around the sleeping Snorlax.
Apps like Pokémon Sleep are great for helping you monitor a good night's rest, as getting enough z's is crucial for our overall well-being and health. But if you can't wait for this game, there are a number of sleep-related apps and games for iOS and Android to help you get some shut-eye.
Sweet dreams, sleepyheads!
How do sleep apps actually work?
Your phone or other devices (like for Pokemon Sleep, the new Pokémon Go Plus +) uses accelerometers (fancy term for motion detectors) to keep tabs on your movements throughout the night. Some apps even use the mic to pick up sounds from your room or body, like when you're snoring or rustling around. All of this data is then used to estimate how much shut-eye you're getting and how deep your sleep is.
Calm: Sleep & Meditation
Calm is like the Swiss Army Knife of sleep apps, not only does it help you snooze better, it is also packed with other wellness features too. The app has sleep stories, guided meditations and stretching exercises to help you catch better quality Z's as well as a ton of other cool stuff like relaxing soundscapes, chill music, and even nature scenes and sounds.
Download on the Apple App Store or Google Play Store.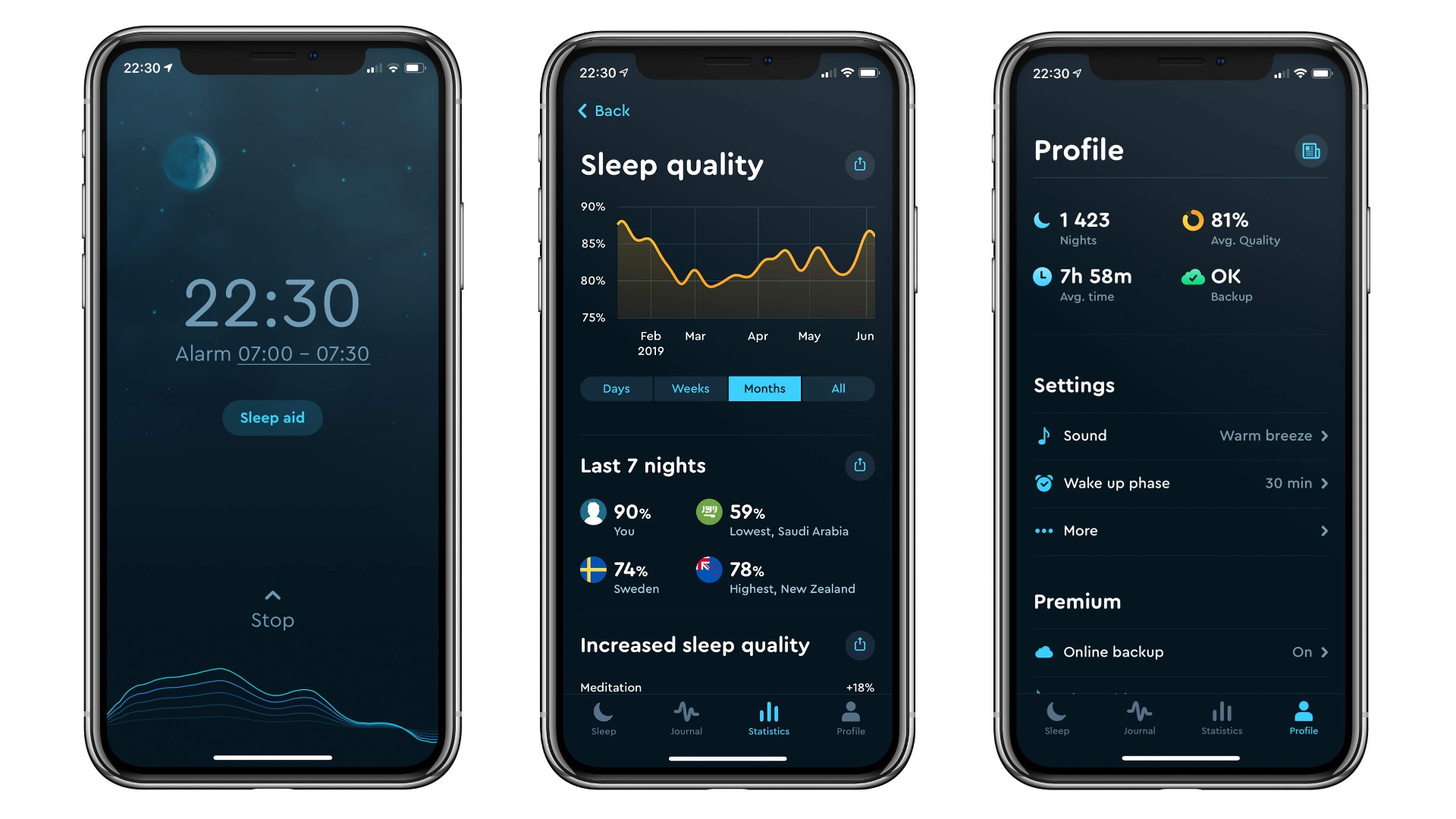 Sleep Cycle
Sleep Cycle keeps things simple, while giving you all the sleep-tracking goodies you need. The app plays super chill sounds while it tracks your sleep patterns, making it perfect for anyone who wants to keep tabs on their snooze habits. It can analyse your sleep patterns and detect snoring, sleep talking, and coughing. And yes, it is aware of snoring coming from you or bae. The in-app alarm clock wakes you up during your lightest sleep phase, so you feel refreshed and ready to go - just in time for the weekend.
Download on the Apple App Store or Google Play Store.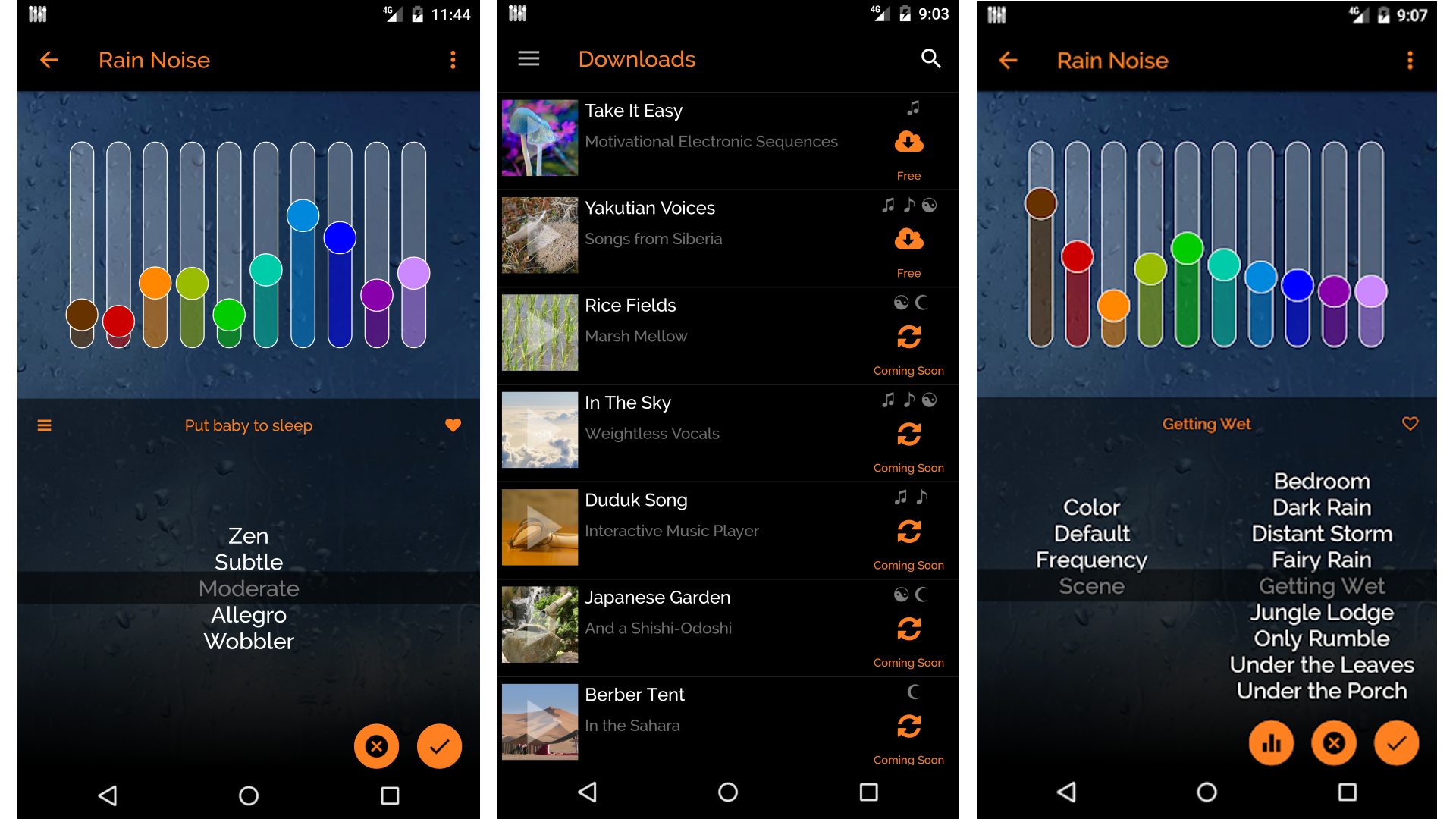 MyNoise
If you're finding it difficult to doze off, white noise is your new best friend. It's like having a cozy blanket of sound that lulls you to sleep. MyNoise comes with 20 free sounds, but with a subscription, you unlock a massive collection of customisable ambient noise generators that'll make your ears happy. Pop on some noise-cancelling headphones, and you're all set for a trip to dreamland.
Download on the Apple App Store or Google Play Store.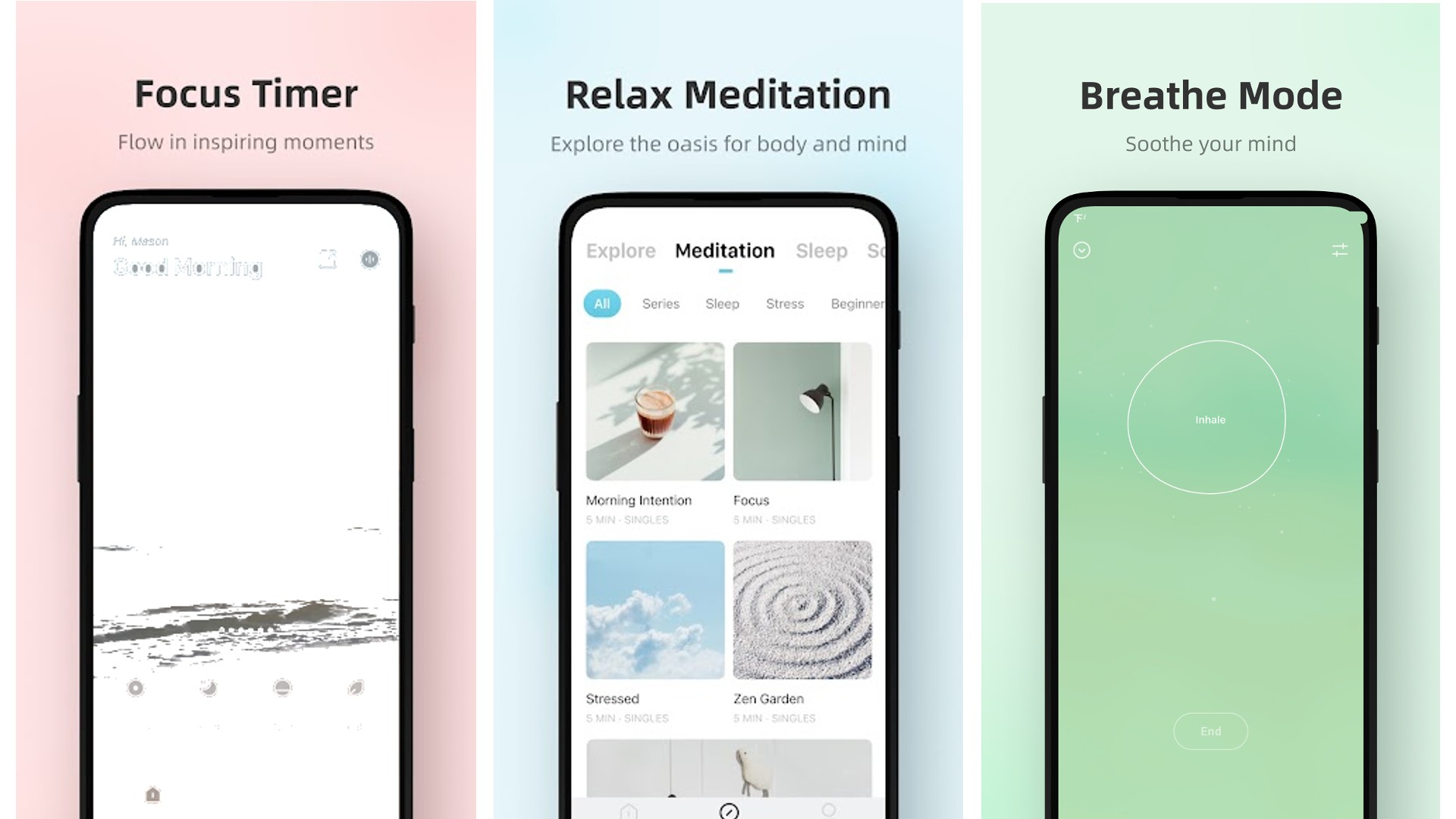 Tide – Sleep & Meditation
Sometimes life gets in the way of good sleep (thanks, stress!). Tide comes in clutch with relaxing breathing exercises, in-depth sleep analysis, and a sleep diary to help you chill out and get your sleep routine in order. The app also has some inspiring quotes and soothing sounds that'll make you feel like you're sleeping on a cloud. Give the free version a try and see if it's right for you.
Download on the Apple App Store or Google Play Store.
Sleep Reset
Sleep Reset takes a super-scientific approach to tackling sleep problems. It is based on Cognitive Behavioural Therapy for Insomnia (CBT-I), a scientific approach for combating the frustrating symptoms of insomnia. Take the expert assessment and follow your custom-built programme, customised by your very own sleep coach (yes, a real person). It only takes 10 minutes a day. There is a 7-day free trial, so you can give it a test snooze before committing.
Download on the Apple App Store or Google Play Store.
Harmony: Relaxing Music Puzzle
Maybe you're not in the mood for a boring bedtime routine and just wanna unwind with a little gaming sesh. Harmony is a relaxing musical puzzle game where the goal is to tap the squares and mirror the music notes. Great music to doze off to while playing, but be careful not to accidentally drop your phone on your face!
Download on the Apple App Store or Google Play Store.
Orbia
Orbia is a chill-out game that will calm your mind for bed. You just need to tap your way through levels that have chill and calming backgrounds. The soundtrack is full of peaceful tunes that'll make you feel sleepy (and again, be careful not to drop your phone - especially on your face!)
Download on the Apple App Store or Google Play Store.
For the latest updates on Wonderwall.sg, be sure to follow us on TikTok, Telegram, Instagram, and Facebook. If you have a story idea for us, email us at [email protected].