A Beginner's Guide To Indian Desserts – And Where To Get Them In Singapore
Roti prata, thosai, butter chicken, naans and kebabs, all washed down with a steaming cup of masala tea are just some of the more popular and better-known stalwarts of Indian cuisine. But while you've probably seen the vibrant array of mithai - traditional Indian sweets that are available everywhere in Little India and Indian restaurants, have you ever been curious enough to try any of them? Typically, most mithai is some combination of flour, sugar or ghee, milk, milk fats, and nuts, with the addition of saffron, cardamom or rose water.

Here's our 101 guide to Indian desserts in Singapore and where to find them, starting with desserts originating from or near North India (there's a whole other world of South Indian sweets waiting to be discovered too, but for the moment, we'll start with these):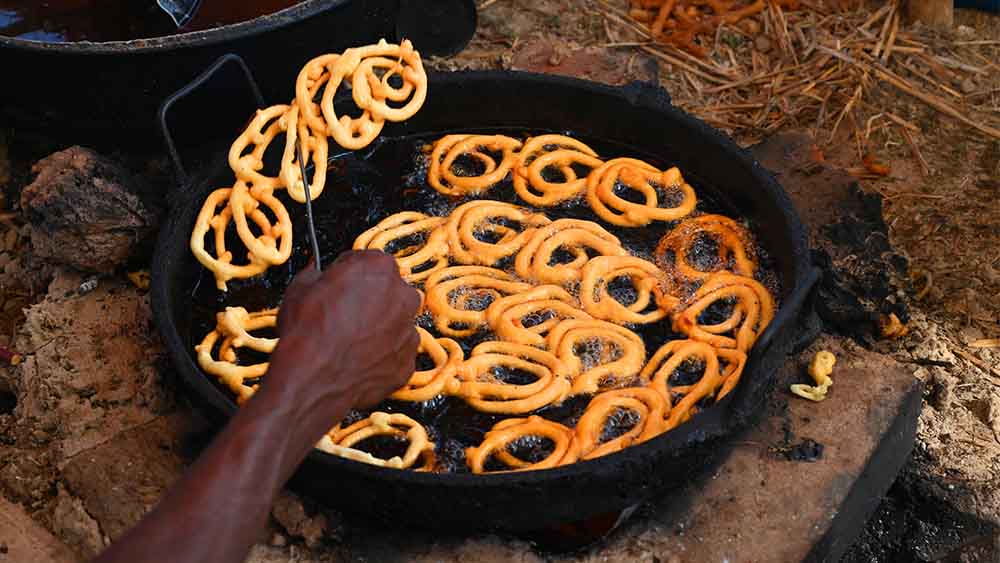 IMAGE: PEXELS
1. Jalebi
Hands down, this has been my most favourite dessert since childhood. I mean, what's not to like? Imagine deep-fried concentric circles made from a fermented batter of all purpose flour, gram flour (besan), baking soda and water. The crisp circles are then dunked in a sugar syrup to soak up all that sugary goodness. Crispy on the outside and chewy on the inside, they are best eaten freshly fried.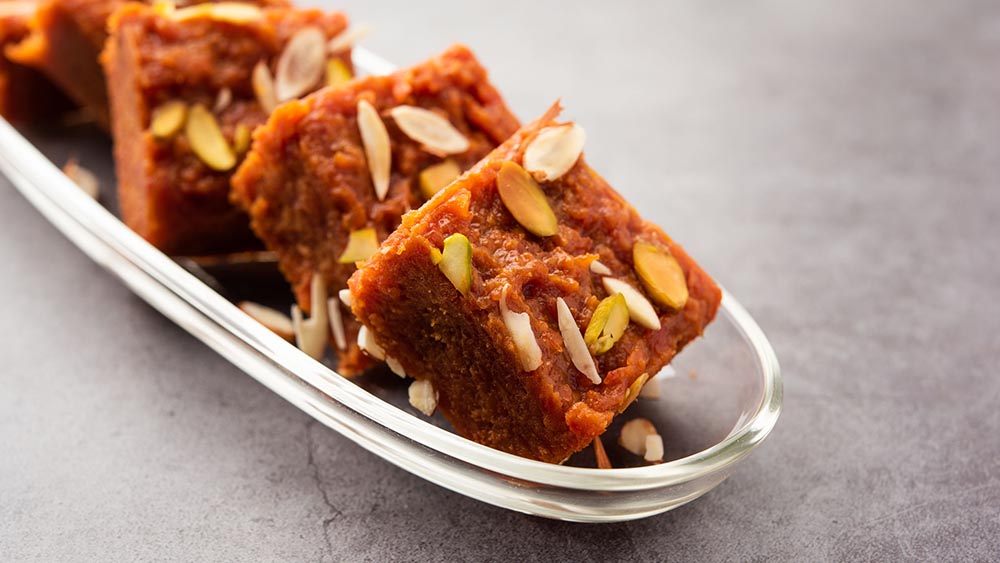 IMAGE: 123RF
2. Burfi
You've probably seen lots of these diamond-shaped, square or even round treats, often garnished with nuts, or slivers of silver or gold leaf, especially around Deepavali time. At their base, burfis have a fudge-like consistency, and are typically made from khoya (thickened or condensed milk), sugar, cardamon and sometimes nuts. However, there are new trending flavours each year, and it's not unusual to see chocolate or even fruit flavours.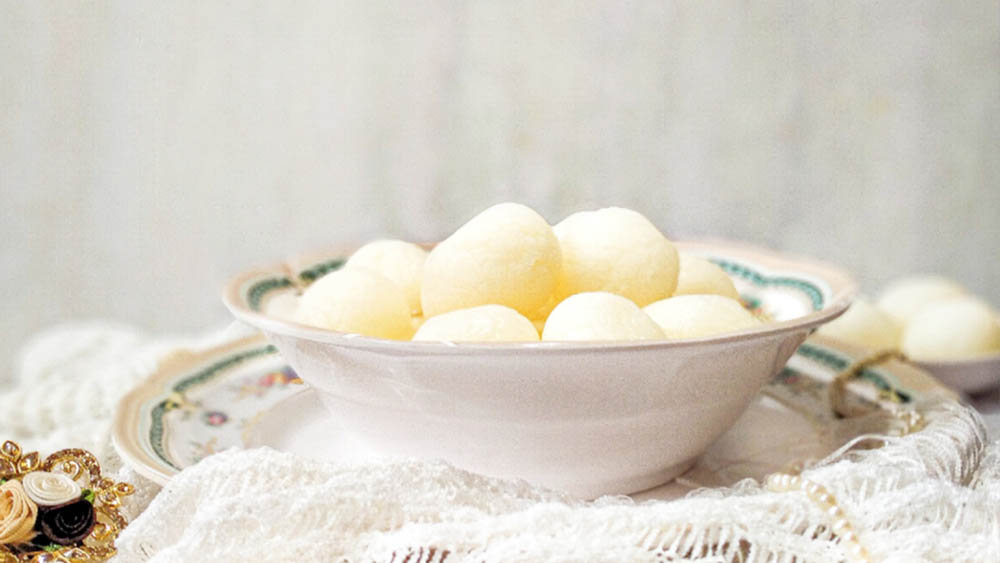 IMAGE: 123RF
3. Rasgulla
A popular favourite that originated from West Bengal in the eastern region of India, the syrupy and spongy snow white balls of Rasgulla are a must-try. Made by curdling milk to separate the cheese, or chenna, the delicate cheese is kneaded till smooth and then rolled into soft balls. The balls are then gently cooked in a sugar syrup to absorb the sugar as they grow in size into soft, golf ball sized dumplings. Served in the accompanying sugar syrup too.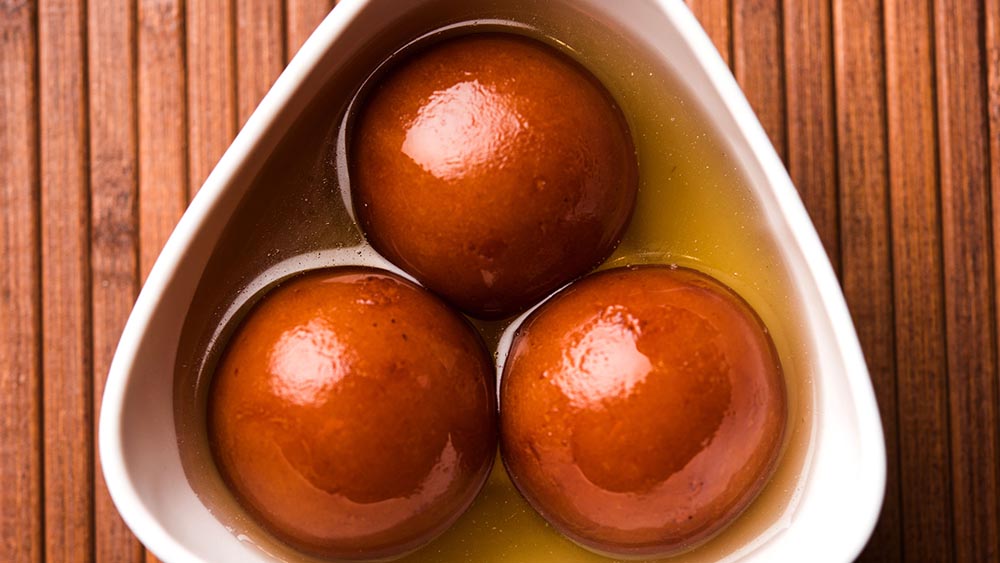 IMAGE: 123RF

4. Gulab Jamun
If you've seen similar sounding brown balls in display cabinets, you're not imagining things. These brown beauties are cousins of the Rasgullas, and are called Gulab Jamun, another fast favourite of mine! Although rumour has it that this particular dessert originated in Persia, Indians have been claiming it as their own for centuries. And with good reason too! Made from khoya (milk fats) and flour, the balls are first gently deep-fried and then dunked in a rosewater- and cardamom-infused sugar syrup.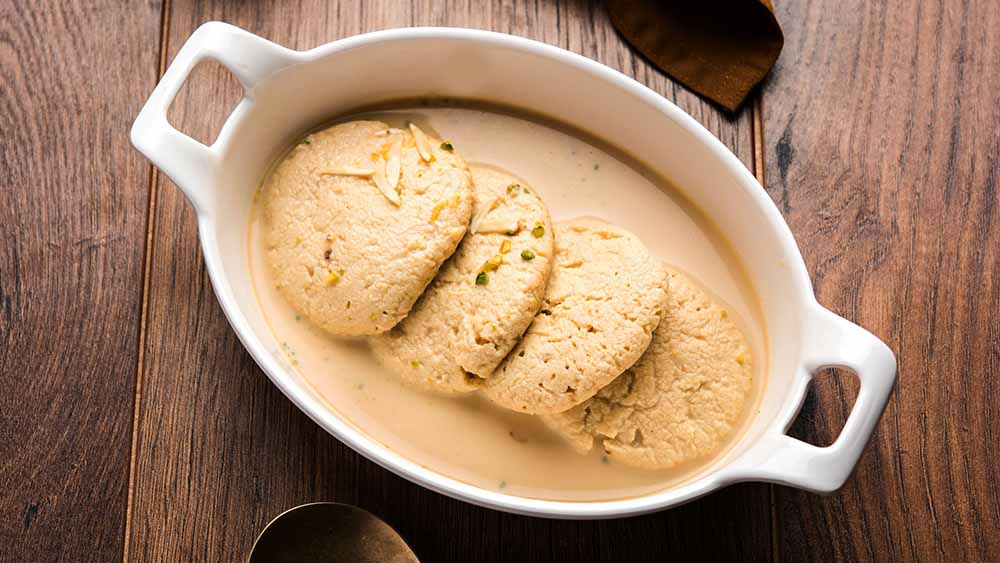 IMAGE: 123RF
5. Rasmalai
Another Bengali masterpiece, Rasmalai is very similar to its cousin the Rasgulla above. But this time, instead of being put in sugar syrup, the legendary cheese dumplings are soaked in thickened sweetened milk flavoured with cardamom and saffron, and usually garnished with nuts.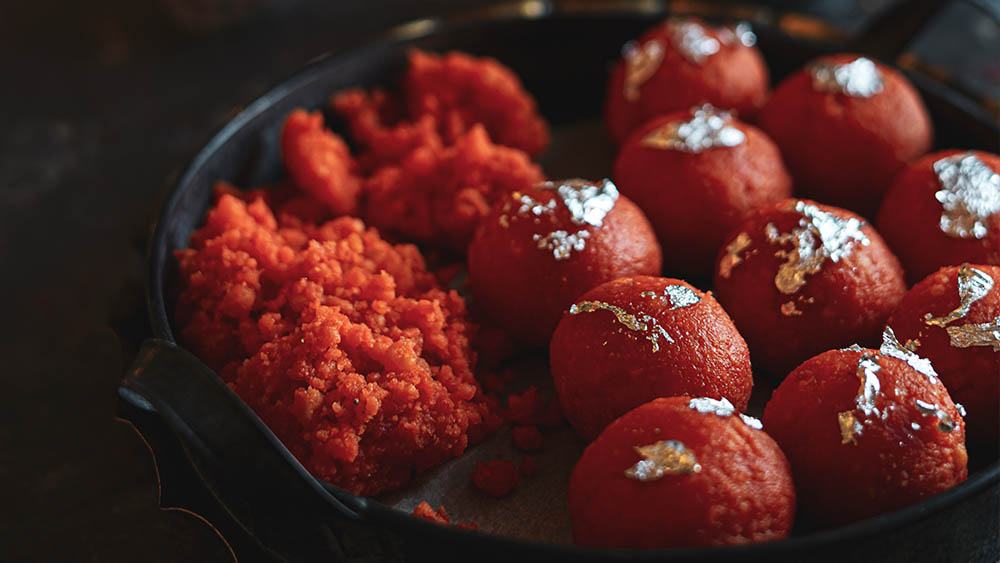 IMAGE: UNSPLASH
6. Ladoo
Perhaps the most iconic of Indian sweets, there's no Indian wedding, religious ceremony or celebration without a box of these golden-orange balls. These happy balls of goodness are typically made from a combination of flour, sugar and ghee or oil. Although there are several renditions available, there are two classic variations that you must try. The first is the smoother looking Besan Ladoo (made from gram flour, sugar, ghee, and cardamom powder), while the 'beaded' and more delicate varietal is known as Motichoor Ladoo (here the gram flour batter is fried to make tiny balls or 'boondi' and mixed with sugar syrup).

Where to get your hands on these sweet treats?

You can literally pop into any restaurant or sweet shop in Little India and they will be waiting for you, but we recommend the following:
For the latest updates on Wonderwall.sg, be sure to follow us on TikTok, Telegram, Instagram, and Facebook. If you have a story idea for us, email us at [email protected].