Order-In Feasts For A Safe And Prosperous Lunar New Year Reunion Dinner
The eight-guest rule in Phase 3 or Singapore's Reopening means Reunion Dinner this year doesn't have to be a major shindig. This might come as good news for home cooks accustomed to sweating up a storm to feed an entire Chinese clan over a single evening.
So why not sit back, chill and let the professionals feed you with a bunch of delicious feasts designed with all the auspicious ingredients and symbolisms that Chinese New Year calls for?
We picked out a few take-home feasts that run the gamut from unique to heart-warmingly comforting. Order in, sit back and enjoy the company of your closest kin.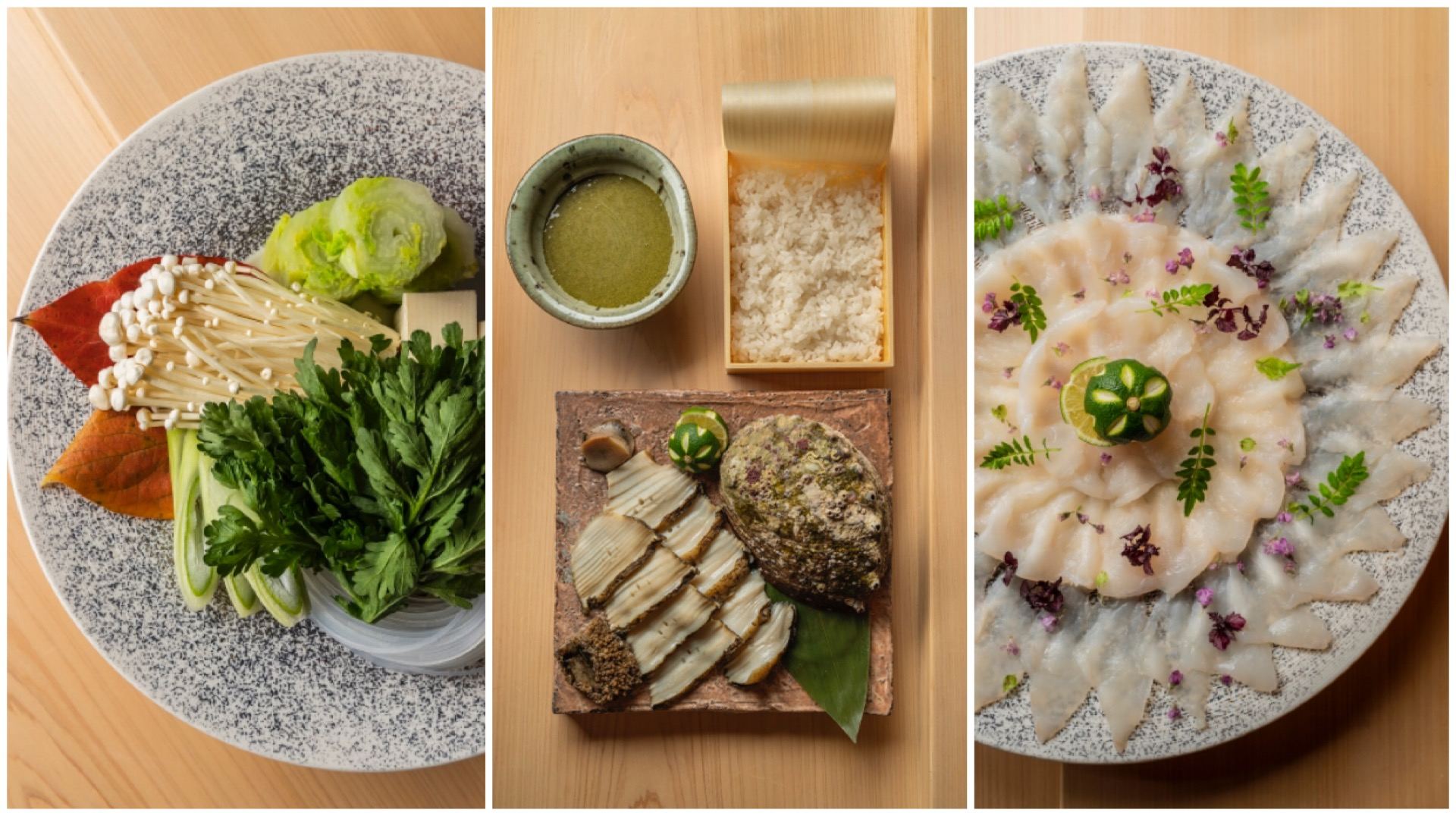 Japanese Hotpot from Shoukouwa
It's not every day you get to buy takeout from a two-Michelin-starred sushi restaurant, so if your budget allows, belly up to Shoukouwa now. To usher in the Year of the Ox, this eight-seater restaurant (six, with social distancing) has three Japanese hotpot bundles ($888 each) made for up to five people.
The Fugu Hotpot features hard-to-find pufferfish from Yamaguchi and creamy morsels of shirako (cod milt), while the Kani Hotpot comes with kegani or crab from Hokkaido, as well as hard clams and scallops.
Meat lovers can opt for the Beef Shabu Shabu Hotpot featuring Grade 4 Omi wagyu from Shiga, that comes with Chinese cabbage, kuzukiri noodles, mushrooms, chrysanthemum leaf, tofu, leek and seaweed.
For extra huat, ask for the abalone from Chiba ($500, serves up to five people) which comes with Shoukouwa's Chef Nishida's signature abalone liver sauce.
Order at least one week in advance via 6423 9939 or email [email protected].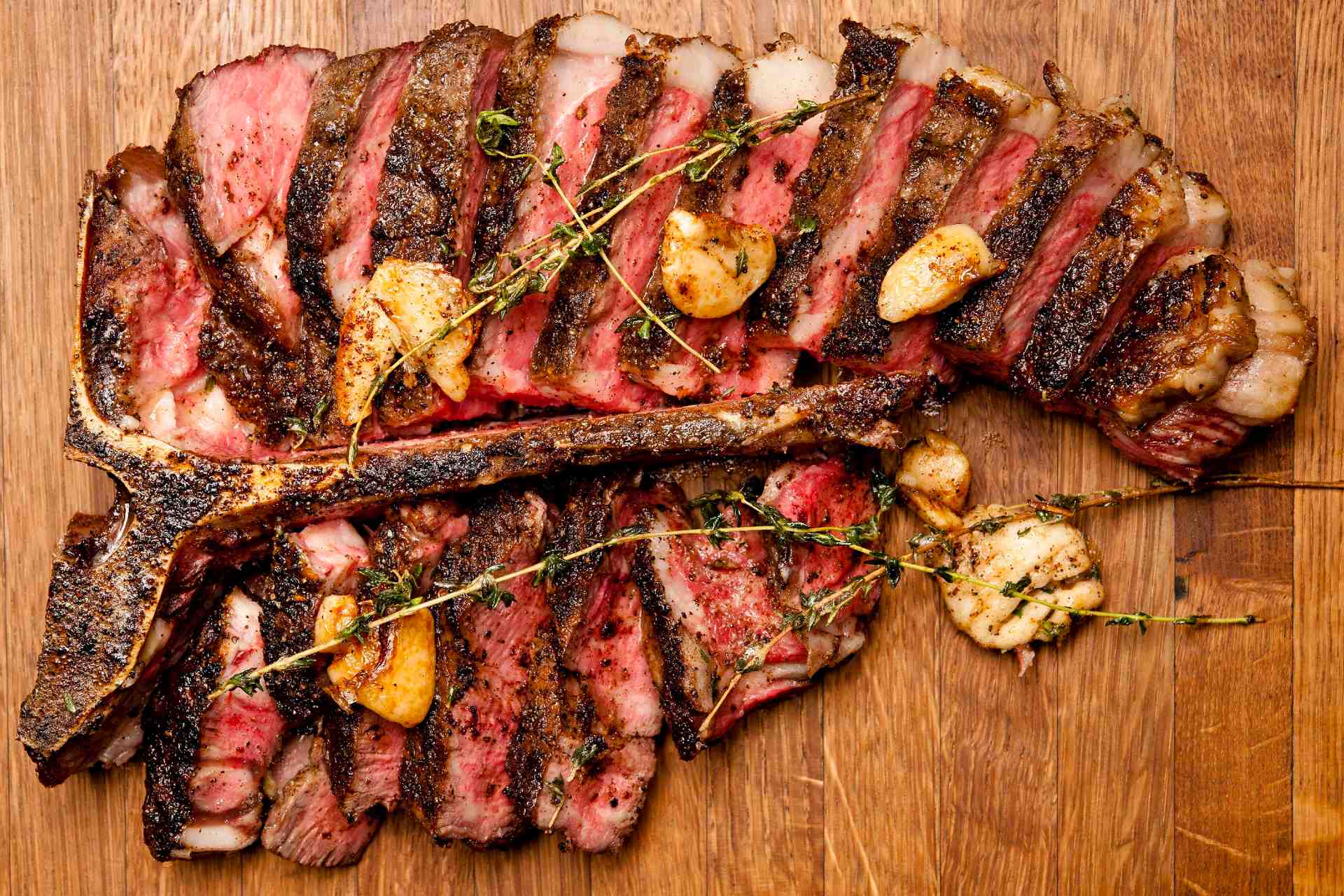 Lunar New Year dinner from Cut

For the first time, this American steakhouse is offering a Lunar New Year menu for takeaway ($888, feeds five). The lavish spread includes yu sheng with big eye tuna tataki and premium starters like Kaluga caviar (50g) with lemon herb blinis and Maryland blue crab cakes with heirloom tomato relish.
For the main course, there is Cut's signature 1kg USDA prime porterhouse, a rotisserie cooked baby chicken with black truffles, and a 700g roasted Iberico pork rack with apple-apricot moustarda. All that is accompanied by sides like patatas bravas, wild field mushrooms and shishito peppers.
For a sweet ending, there are freshly baked pineapple tarts, of course.
Available from 11 to 13 Feb 2021, with one-day advance order. Call 6688 8517 or email [email protected].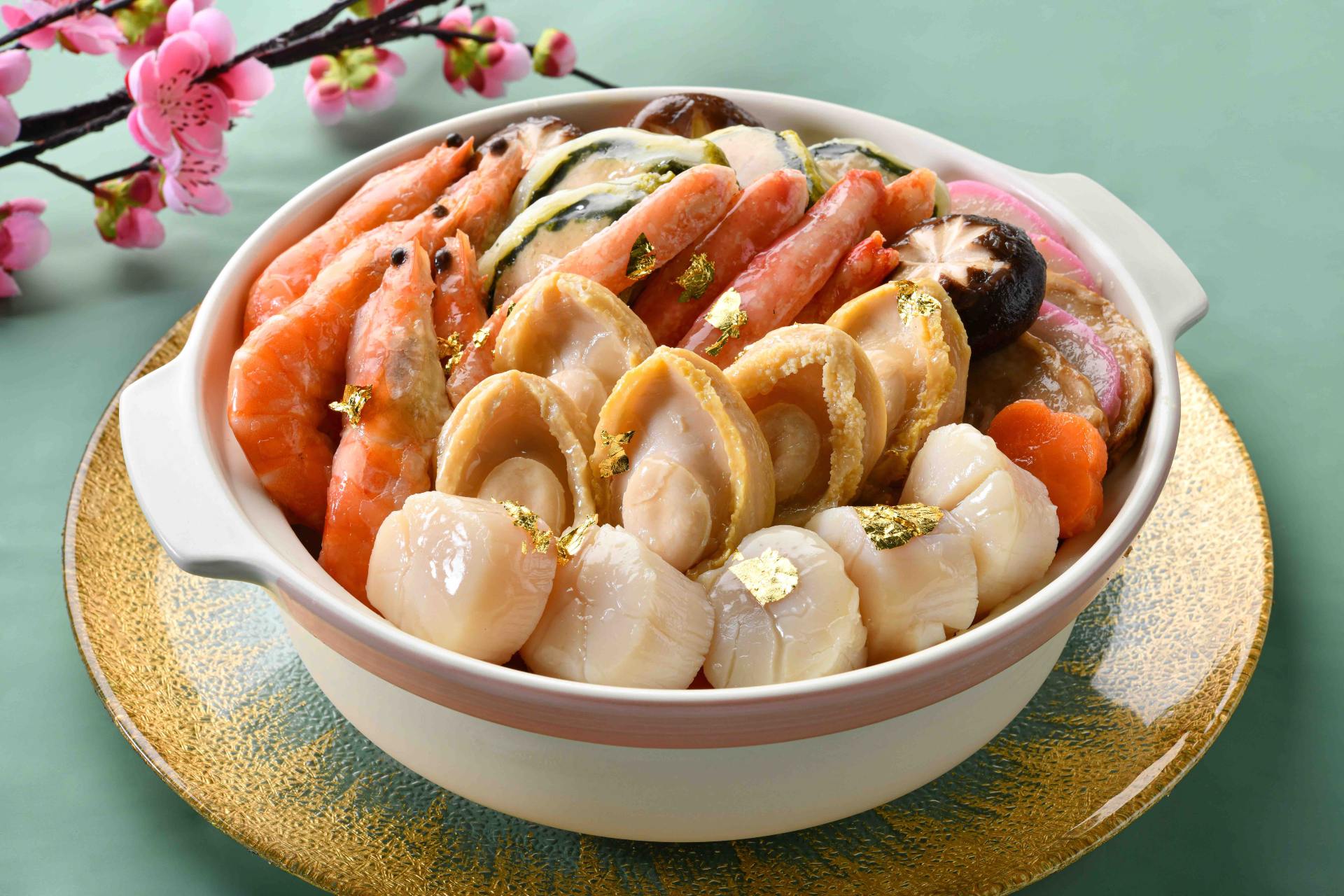 Japanese Treasure Pot from RES Enterprises

Treasure pots or pen cai are must-haves for many families during Chinese New Year, but a Japanese rendition is rather novel. In fact, RES Enterprises - which owns well-loved restaurants such as Ichiban Boshi, Kuriya Japanese Market and Ichiban Sushi - may be the first to introduce the Japanese Treasure Pot ($188, serves up to five people) here.
Brimming with ingredients like sashimi-grade Hokkaido scallops, snow crab leg meat, prawns, Japanese chashu, kamaboko fish cakes and shiitake mushrooms, this tasty stew is anchored by a delicious superior stock and topped with gold leaves. 
For a Lunar New Year dinner with a difference, order one of various sashimi or sushi platters to go with your treasure pot.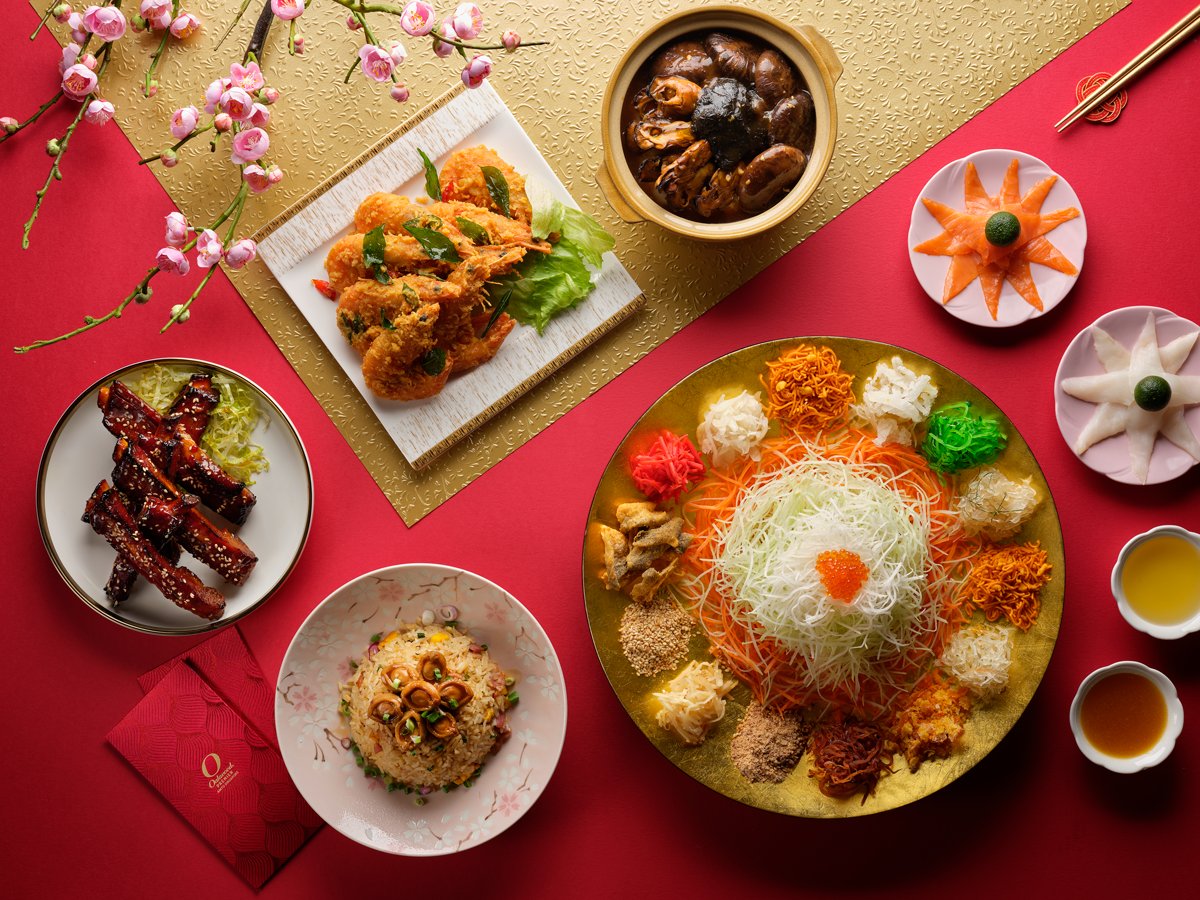 Blissful Reunion Set Menu from SE7ENTH
Sometimes, all you want is a simple meal that will warm the bellies of your closest kin. For that, there is this five-course menu ($188, feeds four) featuring warming (and symbolic) grub like braised baby abalone golden fried rice, barbecued pork ribs with mandarin orange sauce, salted egg tiger prawns and Abundance Treasure Trove, which comprises an assortment of cabbage, mushrooms, fatt choy and dried oysters.
Of course, yusheng is part of the deal too, and comes flecked with smoked salmon, smoked snow fish, golden pillow crackers, mala salted egg crackers and murukku. To fuel the festive spirit, add $50 for a bucket of Tiger Crystal beer.
Available for pre-order (at least one day in advance) till 26 Feb 2021. Call 6812 6050 or email [email protected].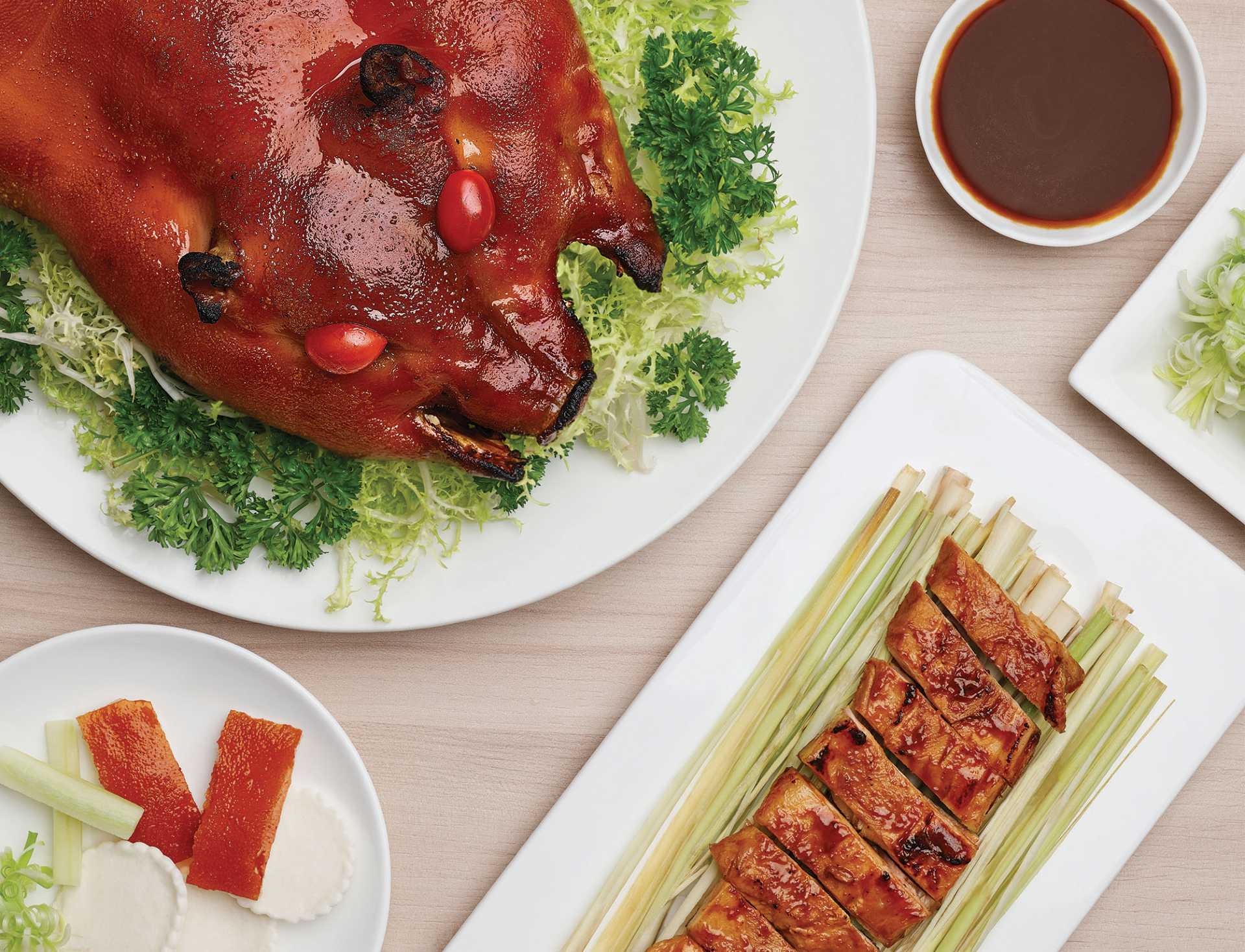 Lunar New Year Family Feast from Yan
All the festive must-haves have been thoughtfully incorporated to this menu ($88 per person, minimum four people), from salmon yusheng to barbeque honey pork and roast pork belly.
There's a touch of luxe in the steamed black cod fillet kissed with truffle oil and minced garlic, and a braised spring chicken with a whole six-head abalone. Rounding off the meal is wok-fried glutinous rice with preserved meats and desserts. Sip on double-boiled lily, white fungus, wolfberry and lotus seeds before noshing on deep-fried sesame rice balls.
If you're in the market for a roast suckling pig, Yan makes an excellent rendition ($300), with crisp skin and luscious flesh.
For the latest updates on Wonderwall.sg, be sure to follow us on Facebook and Instagram. If you have a story idea for us, email us at [email protected].