You Won't Be Able To Stay Quiet About These Cool Singapore Libraries
I have been living in Punggol for a few years, and while the northeast has nearly everything that I could ever want without having to take an MRT into the city, there was one thing that was missing – a public library.
Our public libraries are a great place to get some work done or simply relax with a good book without spending a cent.
That's why I am happy to learn that the Punggol Regional Library has recently opened its doors. Not only is it a massive treasure trove of books galore, but the design is also really cool sia.
The library is located inside One Punggol (just a short walk away from Waterway Point and Punggol MRT), but only the 1st and 2nd floors - which are dedicated to making reading and learning accessible and fun for kids - are open for now.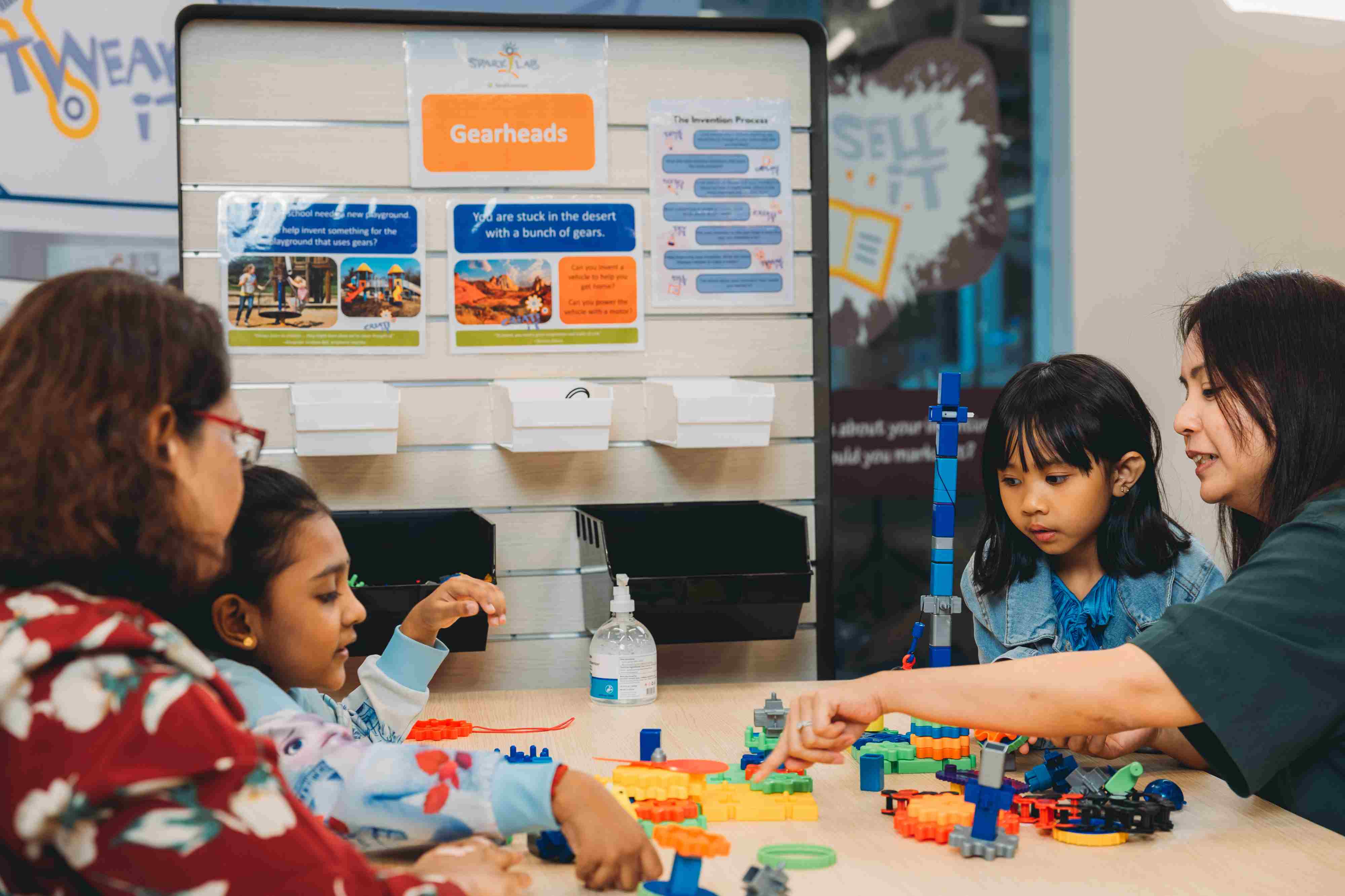 One of the most popular areas inside is Spark!Lab, a DIY tinkering space collab with the US Smithsonian Institution. The goal of this space is to inspire children to come up with creative solutions to different challenges. They can test their inventions in a Vertical Wind Tunnel, or experiment with cool mechanisms and find out how they work at the Gearheads table.
Another cool spot for the little ones is the Storyteller Cove, a space where kids role play or create stories which that they can share with friends. I'm very jelly - where was this when I was a kid?
The Punggol Regional Library was also developed with the disabled community in mind, with plenty of accessible features. There are assistive technology devices such as coloured keyboards with larger keys to assist people with visual impairment, and wheelchair-accessible book borrowing stations. The new Borrow-n-Go station allows wheelchair users to easily borrow books by passing through a dedicated passageway.
Levels 3 to 5 will open in the coming months, offering spaces, collections, programmes, and activities for teenagers and adults. Can't wait!
Here are some other interesting public libraries on our Little Red Dot:
The Library of Botany and Horticulture Singapore
Botanic Gardens, 1 Cluny Rd, Singapore 259569
Yes, the Singapore Botanic Gardens has a library! Founded in 1875, it is one of the oldest specialised libraries in Southeast Asia, and houses a massive collection of books on flora and fauna. While you can't take the books home with you, you can peruse the library's collection all day long. Plus, check out the impressive collection of plant-based artifacts on display at the library.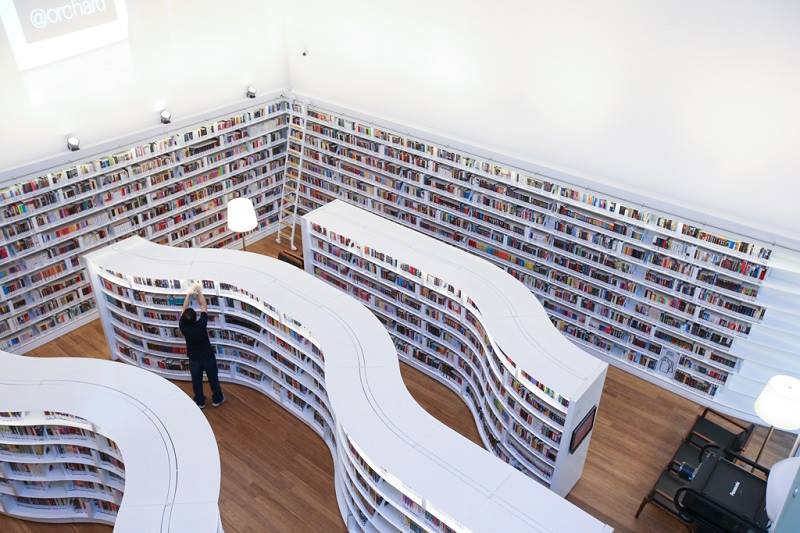 library@Orchard
Orchardgateway, 277 Orchard Rd, #03-12 / #04-11, Singapore 238858
You've definitely seen photos of the curved bookshelves here on your social media feed. And it's no wonder lah – the style of this library focuses on lifestyle, design and the applied arts. The first double-storey library located within a mall won Design of the Year under the President's Design Award Singapore 2015, and was also showcased at the 16th International Architecture Exhibition of the Venice Biennale.
Bishan Public Library
#01-01, 5 Bishan Place, Singapore 579841
With its 16 coloured windows protruding from the side of the building, this library's avant-garde architecture sets it apart from all the other libraries in Singapore. But these aren't just for decoration; the pods are actually quiet reading spaces! It's no surprise that the Bishan Public Library won the President's Design Award and Design of The Year Award in 2007, as well as the International Architecture Award in 2009. It was also listed among Newsweek's top 8 most innovative libraries in 2020.
National Library
100 Victoria Street, #14-01, Singapore 188064
Did you know our flagship National Library building on Victoria Street was constructed with environmentally friendly elements such as automatic blinds, sun shades, daylight sensors, and even rain sensors? It has won several awards for its "green" features, including the Green Mark Platinum Award from BCA Singapore in 2005 and the ASEAN Energy Efficiency Award in 2007. It also houses the World's First Green Library, "My Tree House," which aims to instill a love of nature in children. Even Queen Elizabeth II has paid a visit before.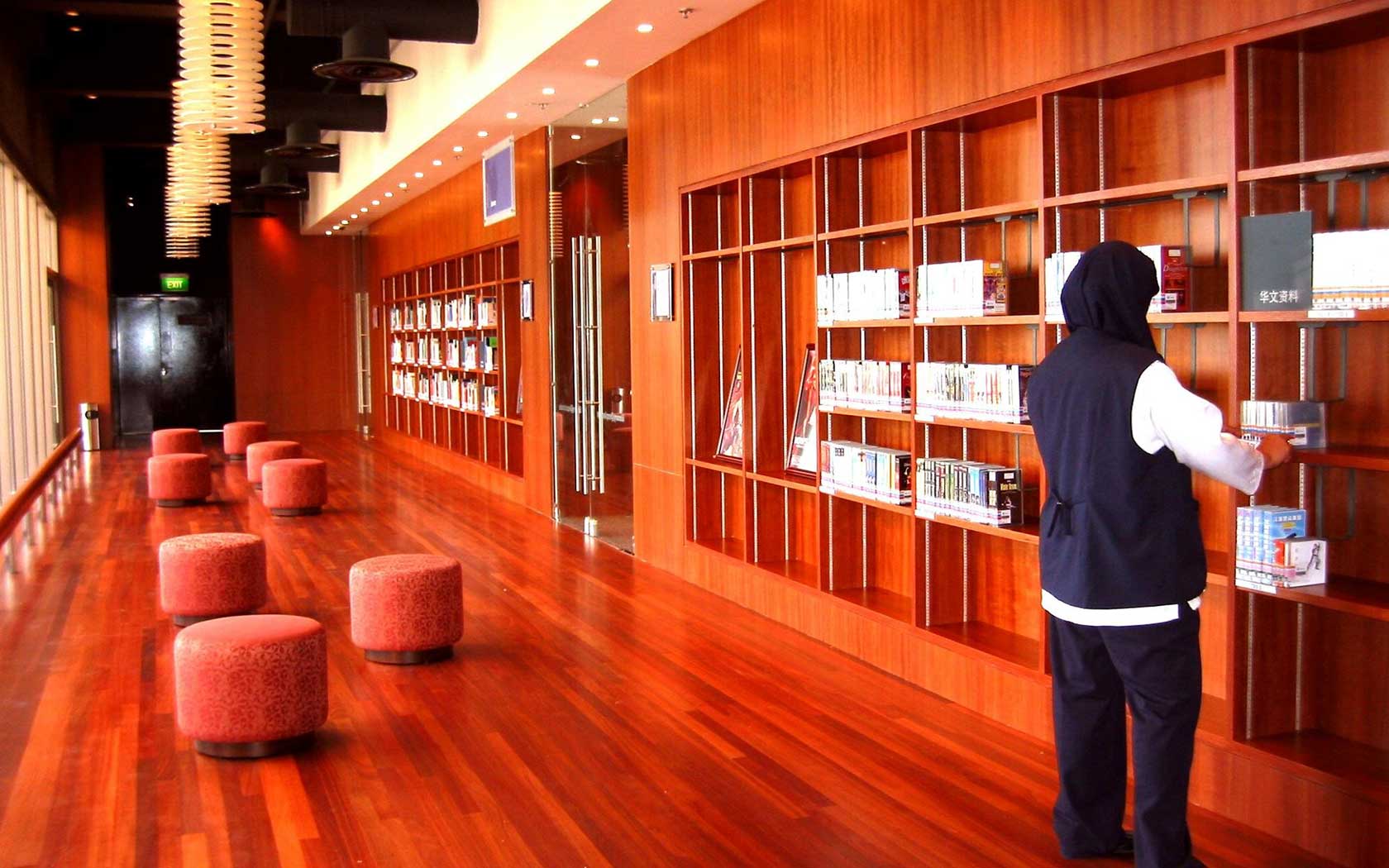 library@Esplanade
Esplanade, 8 Raffles Ave., #03-01, Singapore 039802
Library can borrow CD and DVD meh? This one can! It is one of the few libraries in the world to be located within a performing arts complex, and is dedicated to all things music, dance, theatre, and film. This library inside the "durian" houses an exhibition space, a performing stage, a jamming studio, a piano practice room, screening rooms, and a dance alley. See if you can spot refurbished vintage theatre chairs from the old Capitol Theatre!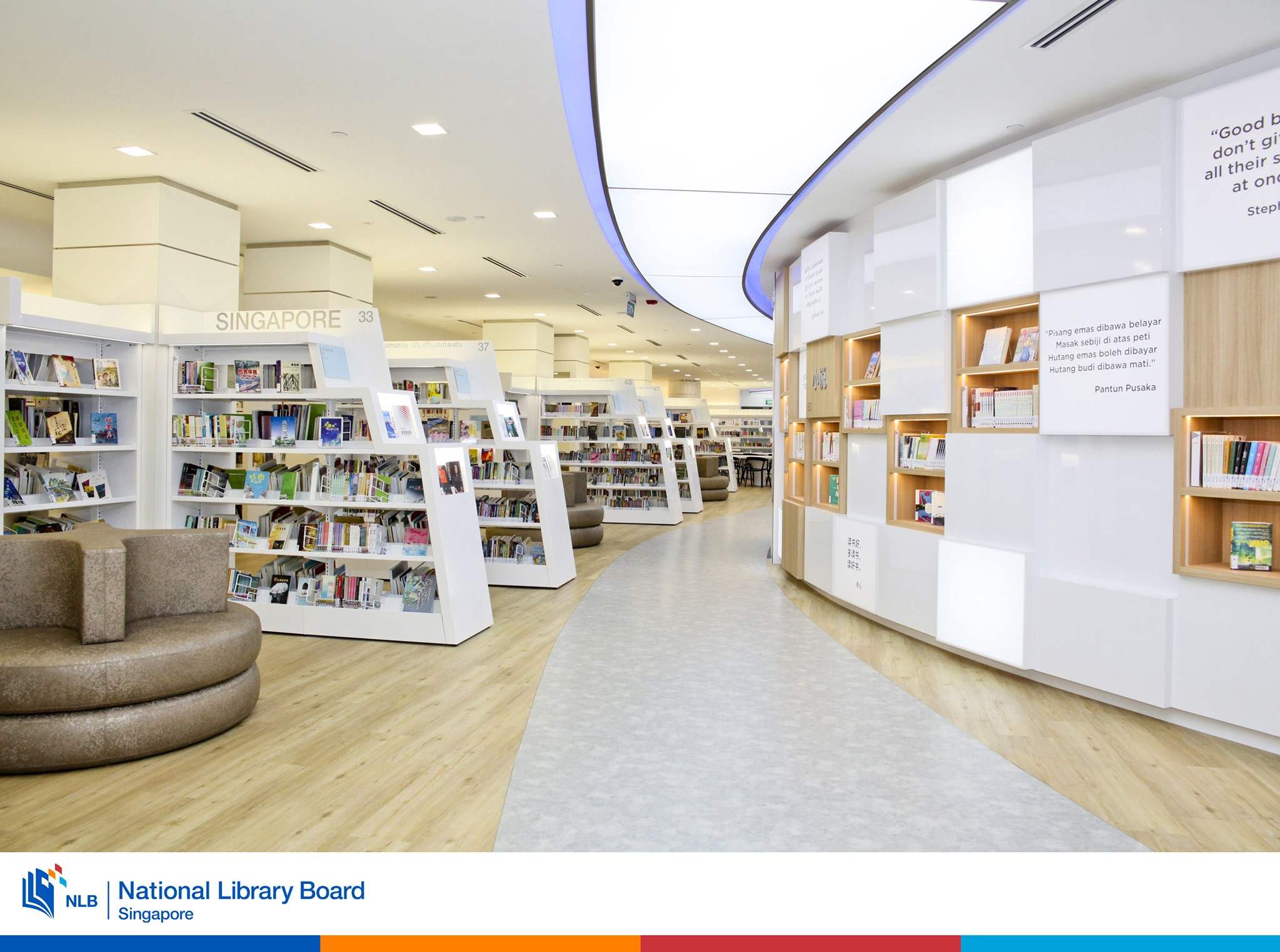 Yishun Public Library
930 Yishun Ave 2 #04-01 North Wing Northpoint City, 769098
Located on the 4th floor of Northpoint City, the interior of this library is inspired by Yishun's past as a plantation and its transformation into a bustling suburban estate. The main pathway is mirrored by a ceiling light panel that directs you to the various sections of the library. Get comfy with a book in hand at one of the library's 26 cosy individual nooks.
For the latest updates on Wonderwall.sg, be sure to follow us on TikTok, Telegram, Instagram, and Facebook. If you have a story idea for us, email us at [email protected].