The Annular Solar Eclipse + 8 Other 2019 Highlights That Happened In Singapore
Ever had a year that was so good that you felt the need to live it all over again? Yeah, me neither. But social media makes me feel obligated to do it.
So here's my list of the nine most memorable things to happen in Singapore this year. Now you can go through your camera roll and post your most chio pics, including *that* one in front of the world's largest indoor waterfall.
Don't pretend, you have one.
1. The annular solar eclipse
For three hours, a gloom fell over the whole nation. People took to the streets in hordes, confusion written clearly on their faces as they stared up into the sky to look for answers. No, it wasn't the announcement that civil servants would be receiving one of the lowest year-end payouts in recent history. On the afternoon of 26 December, Singaporeans witnessed an astronomical work of wonder – the annular solar eclipse. You know it's serious when we stop eating lunch just to run out and take pictures/videos/Boomerangs/TikToks of the moon slowly moving to cover the centre of the sun. In Chinese mythology, an eclipse happens when the Heavenly Dog eats up the sun. Now watch as photos of the "Ring of Fire" that were #takenonmyiphone11pro eat up your social media feed.
2. Jewel of the East
Probably the biggest thing to arrive in Singapore since Donald Trump and his ego landed is Jewel Changi Airport. And it is becoming the #1 playground for Singaporeans – you can go there to queue for food, queue for toilet, queue for the bouncy net and mazes and slides in the Canopy Park, queue to take that photo in front of the Rain Vortex. A place just for queuing, no wonder we're so crazy about it.
3. Singapore Bicentennial
We're 200! No, we're 700! Can't count, doesn't matter! Any reason to party is a good reason! And if Mahathir turns up at your birthday party, you just know it's a big deal! With activities like the From Singapore to Singaporean: The Bicentennial Experience showcase that's been running since June and new heritage walking trails in Kallang and Tiong Bahru to check out, perhaps there's really no better time to feel like a Singaporean.
4. Cross-country travel
With the opening of the new 36-kilometre Coast-to-Coast Trail, you can now walk from Jurong Lake, all the way to Coney Island. Why anyone would do that in our weather, I don't know. But I do know that when you tell a Singaporean that there's a new FOC thing they can do, you can be sure they'll be doing it. Well, if you have a couple of days free, and are interested in seeing how native lifeforms change as you trek from Western to Central to Eastern Singapore, this could be for you. Maybe you'll also get to see some animals along the way.
5. Into the unknown
Not a "Frozen" fan. But with exceptionally chilly temperatures, perpetual foggy grey skies and nonstop rains all throughout December, every time I stepped out the door I couldn't tell if I had been transported out of Singapore and into a London holiday, or if I'd be the next screaming female to die in a slasher flick. Regardless, it was nice to finally be able to wear all my impulse-buy jackets without passing out from the heat. Although frankly, if I had wanted to spend the day in a cold and depressing place, I'd just go in to the office.
6. Popular American burger joints now in Singapore
Speaking of holidaying without leaving the country, all-American burger joints Shake Shack and Five Guys are here! That people are so free and have no life and would spend hours waiting in line for the no-frills burgers, thick frothy milkshakes and rustic fries with the little crispy bits of skin that tastes like every '90s sitcom I secretly stayed up to watch as a kid…hold on, I'll be back in about four hours. I just need to get some, umm, lunch.
7. PMD ban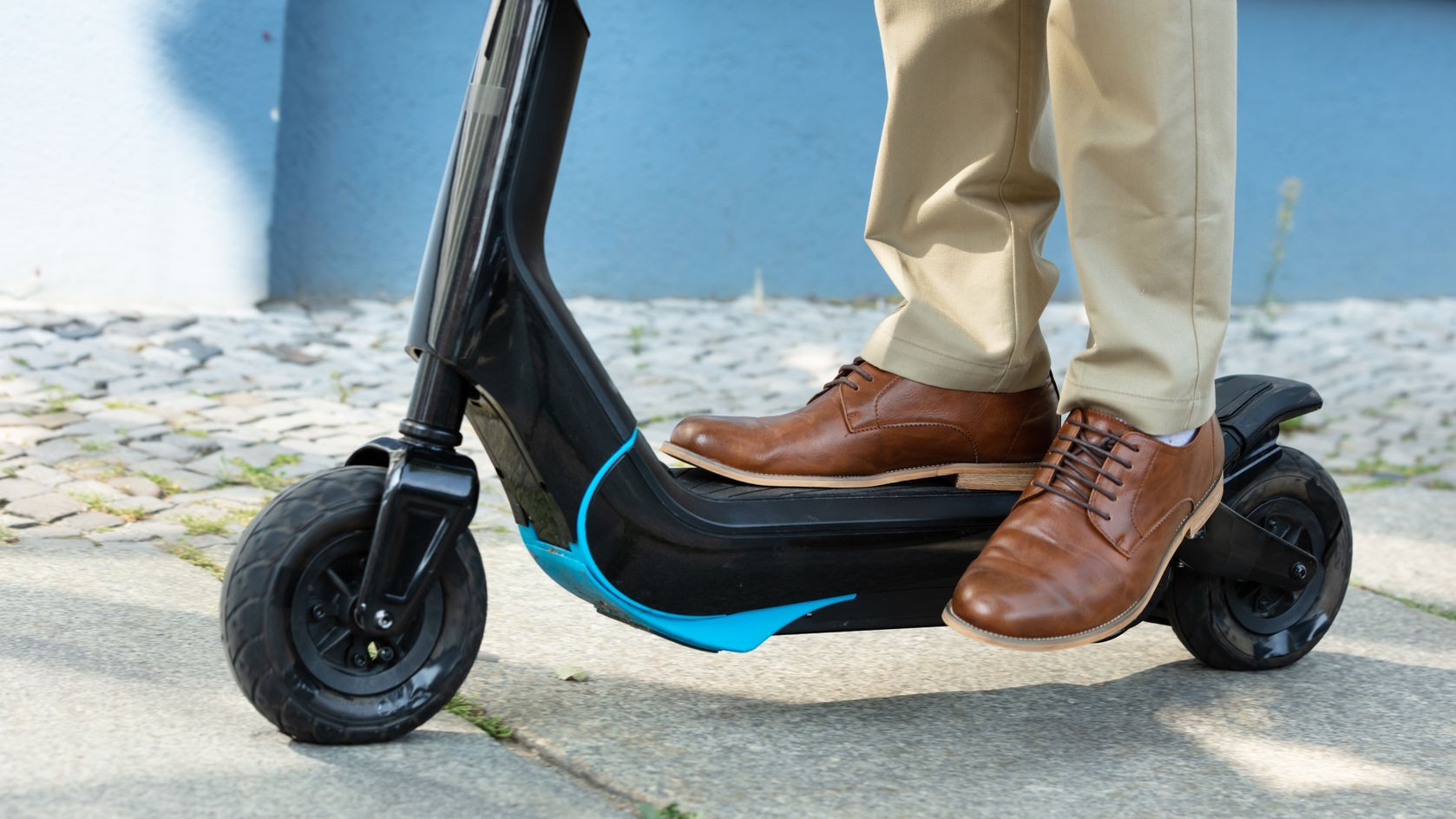 Don't get me wrong. I'm very much sympathetic towards the people who depend on their PMDs for their bread and butter – I mean, now my Ya Kun toast breakfast is arriving closer to lunchtime instead. Ok, but seriously, have you seen the amount of creativity Singaporeans have put into getting around the ban? "You say cannot ride on footpath nia. This one is grass/drain cover/shelter rooftop." I mean, that last one takes some commitment. Goes to show that you honestly don't know exactly how well Singaporeans can "think out of the box" until you've pissed us off enough.
8. Singapore films leaving their mark on the 2019 Golden Horse awards
Congratulations to Yeo Yann Yann for bagging the Best Actress award for her performance in "Wet Season", and to "A Land Imagined", whose director Yeo Siew Hua won the Best Original Screenplay while composer Teo Wei Yong took home the Best Original Film Score. Thank you for flying the Singapore flag high once again and putting us up there on the big screen…
9. Singapore Social on Netflix
...No.
For the latest updates on Wonderwall.sg, be sure to follow us on TikTok, Telegram, Instagram, and Facebook. If you have a story idea for us, email us at [email protected].