ICYMI: Somerset Is An AR Playground For Local Artists
Imagine chilling about town and stumbling upon a series of nondescript QR codes. Just by whipping out your smartphones and scanning them, you'll gain access and be treated to augmented reality (AR) performances by five local musicians - namely, rapper Yung Raja, singer-songwriter Iman Fandi, popstar RRILEY, R&B singer Feez, and DJ Intriguant. Cool AF sia!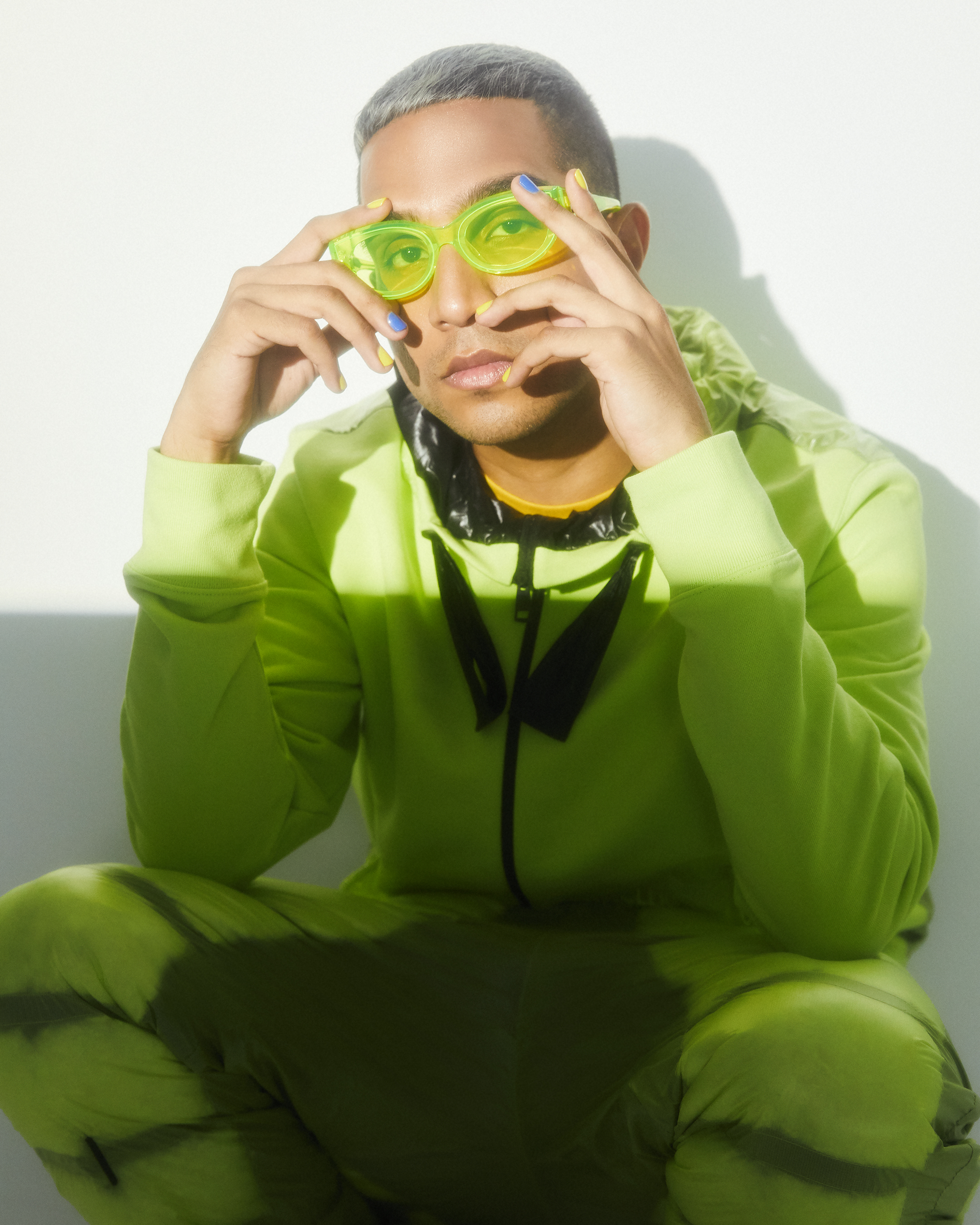 ARtistry@Somerset is a first-of-its-kind music experience in Singapore where audiences can connect and interact with the AR performances on the streets.
From now till the end of the year, customised QR codes located at five key spots around the Somerset area – Skate Park, Youth Park, Triple One Somerset, Cineleisure and *SCAPE can be activated to access these minute-long performances.
Each AR concept and performance is unique and distinct to the artist's music and aesthetic. You'll also get exclusive sneak previews of new music releases and popular hits. Think of it as Pokemon GO meets virtual mini-concert.
We spoke to Jon Chua JX, founder and managing director of Zendyll Music Agency (and, yes, he of The Sam Willows), about this intriguing audio-visual experience which he spearheaded.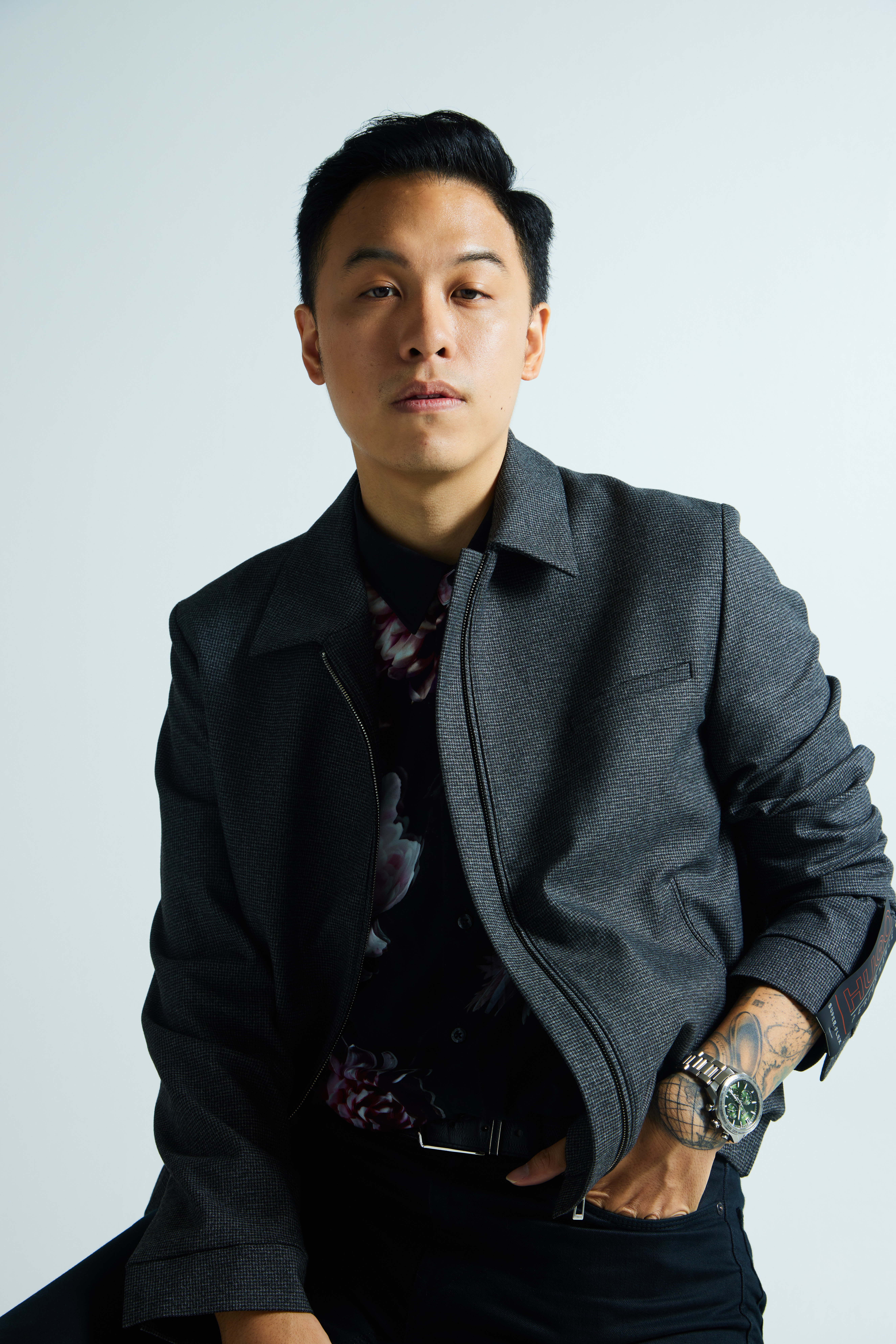 What's the concept behind ARtistry@Somerset and how did it come about?
We wanted to connect people to the Somerset Belt in both the digital and physical worlds through its heritage, placemaking, and impact on youth culture. To provide a modern take on the Somerset Belt and its place as a youth-centric district, Somerset Belt is reimagined as a digital space for youths with ARtistry@Somerset.
The unique merging of music and AR technology pushes boundaries further and enhances audience experiences with special augmented reality (AR) codes around the Belt, [which give you access] to local artists and performers showcasing minute-long performances.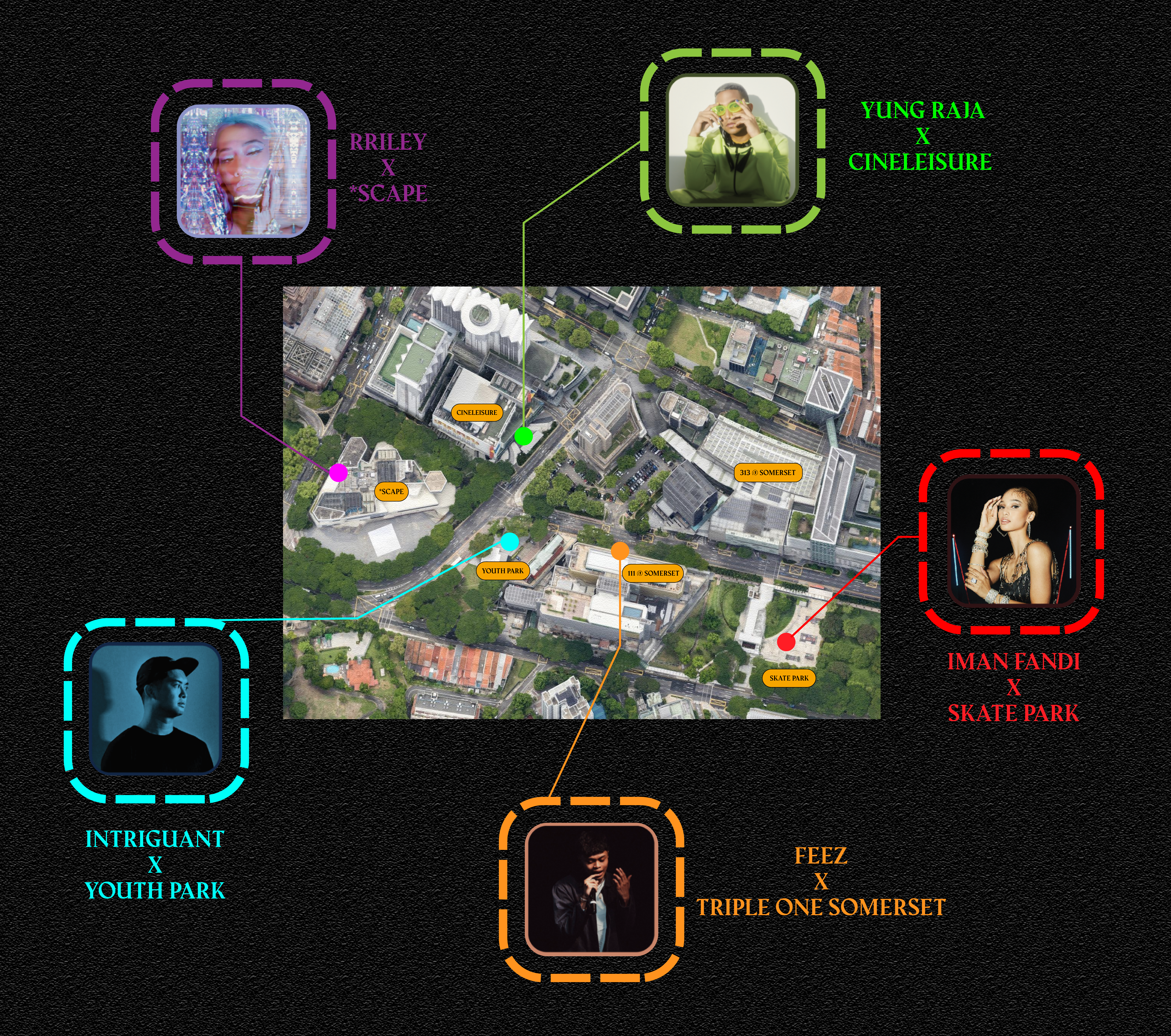 So... can these QR codes be found easily and what happens after we scan them?
Everyone passing by the Somerset Belt - in particular, these 5 iconic youth locations: *SCAPE, Cineleisure, Youth Park, Triple One Somerset and Skate Park - will likely come across a large QR code stuck on the floorspaces.
They can use their mobile phone cameras to scan the code, which will lead to Instagram's in-app camera function. After aligning the sticker with the border appearing on Instagram, an AR performance will come to life for them to enjoy and interact with [on the spot].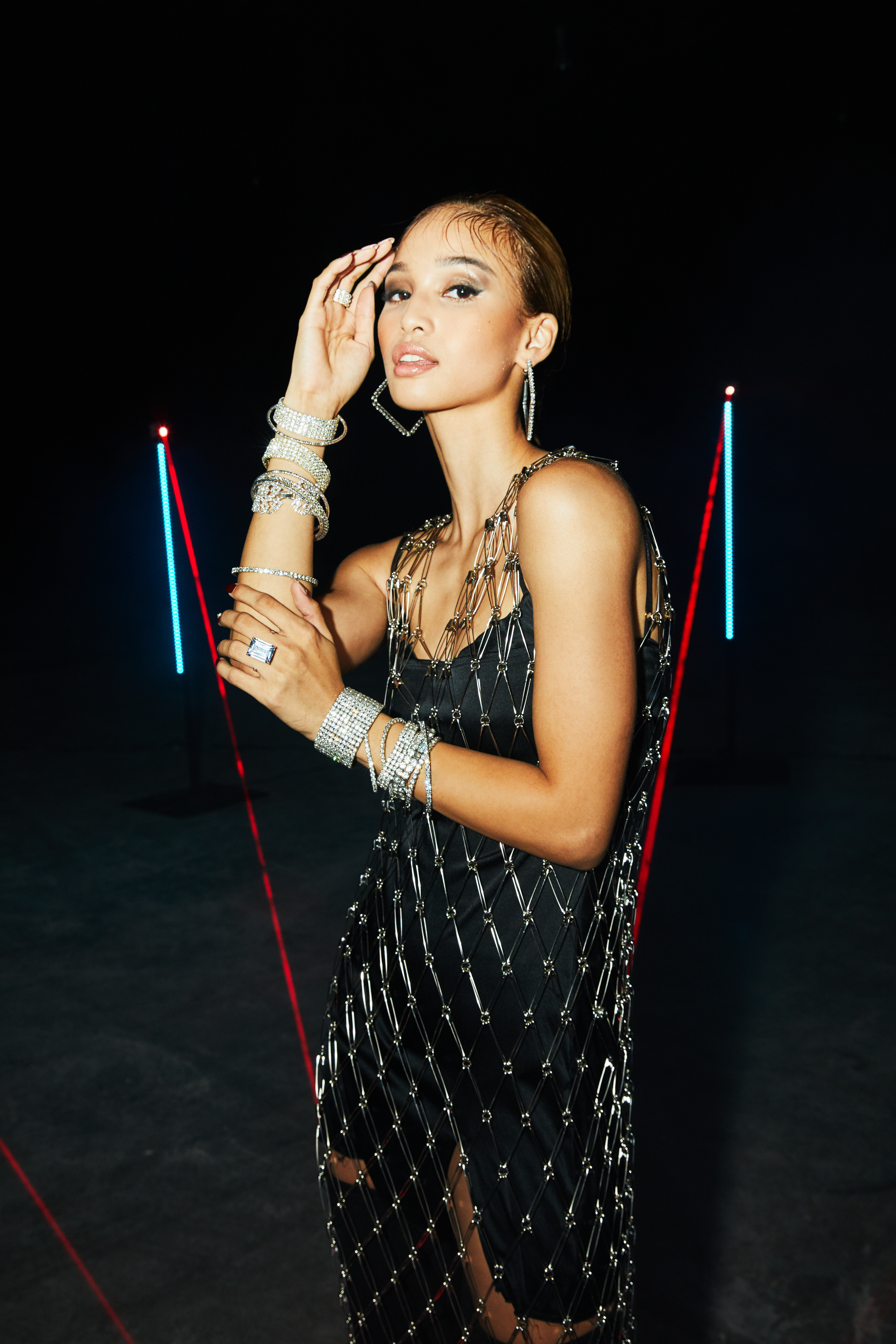 What are the artists' thoughts on AR being part of their creative process?
They are all very proud and thrilled to be part of this project as it's their first-ever AR performance – even the developer's (@dude.sg on Instagram).
It was also interesting for the artists to see how their performances were elevated throughout the creative process: from filming with a green screen, being in a motion capture suit, and [seeing how] the addition of next-level moving graphics relates to their music and vibe to create the final result.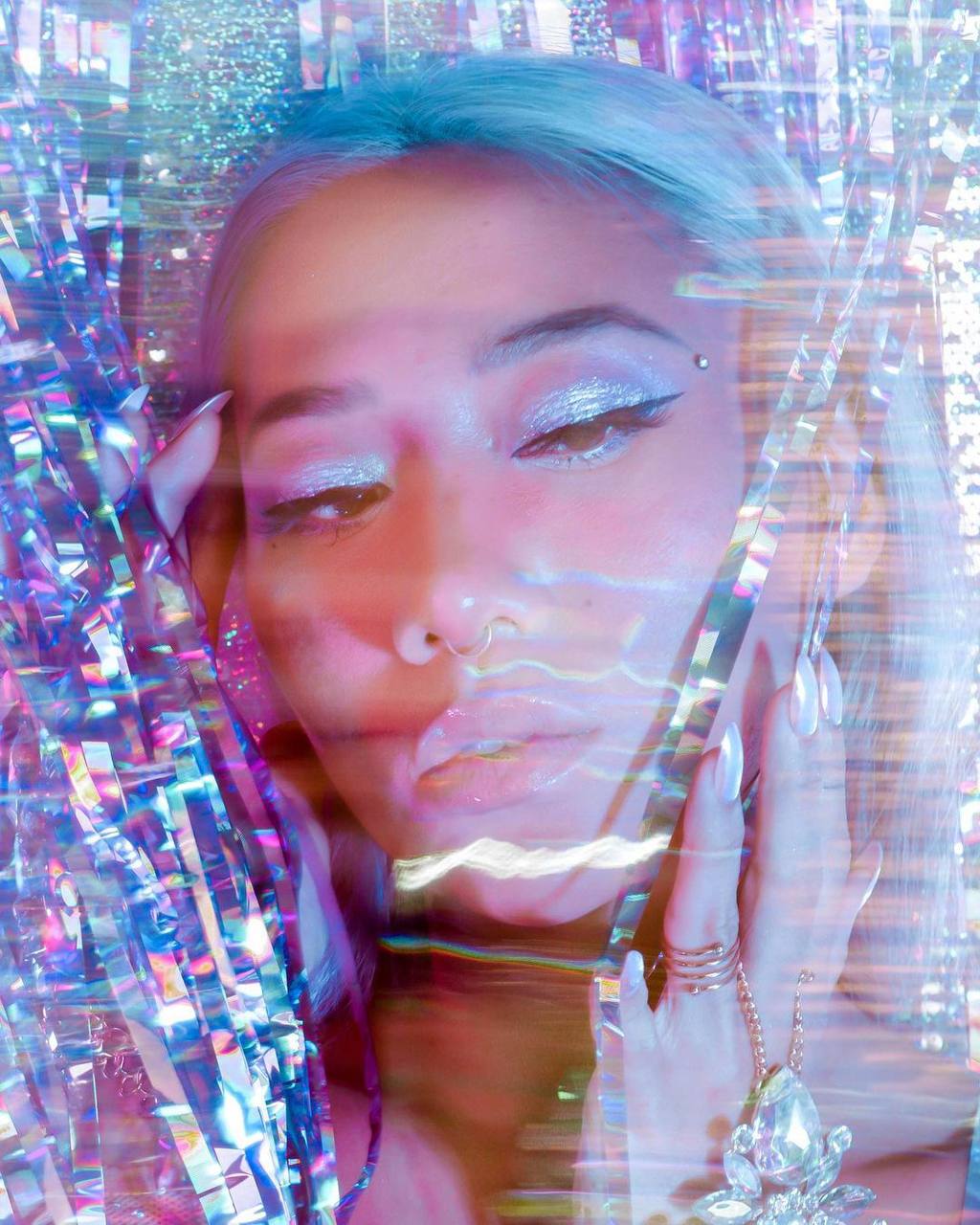 In your opinion, how does AR help or hinder the process and how do you prevent it from becoming "gimmick-y"?
I believe that, with an advanced visual display, AR helps to give another dimension to music, stretching creativity like never before.
Everyone is so used to producing content on social media platforms in this day and age (especially with the rise in popularity of Instagram and TikTok), and AR is another strategic tool that can be integrated into music to reach a wider audience in modern times.
We hope to leverage on this tool further to encourage people to explore music on another level.
For the latest updates on Wonderwall.sg, be sure to follow us on TikTok, Telegram, Instagram, and Facebook. If you have a story idea for us, email us at [email protected].