Weekends At Home: Watch Aaron Wong's Survival Cookbook Video Series
Now that we're in Phase 2 Heightened Alert (Phase 2.5?), it's time to start spending the weekends at home again.
This week, we've collated a treat for the foodies: "Aaron Wong's Stay-Home Survival Cookbook", our hit DIY series offering food hacks, tips and tricks by Masterchef Singapore finalist and self-proclaimed ah beng Aaron Wong.
Simply read on for delicious, easy-to-make, survival-mode recipes that will help you stay fed while you stay home and stay safe. Binge-watch all the videos below, or tap on the links to go to the respective articles for each episode.
Enjoy - and stay safe!

NEW MAKAN VIDEO SERIES! Stay Home, Stay Safe, Also Must Eat, Right?
In this first episode, Aaron Wong demonstrates how to achieve that perfectly gooey and well-brined Japanese ramen egg.

How To Achieve Zi Char-Level Fried Rice At Home
Here's how you can up your fried rice game to zhi char-worthy levels with a few simple ingredients.

Pimp Your Instant Mee Goreng To Shiok Level 999
Why have your instant noodles kosong when you can whip up something that would make the Maggi Goreng seller downstairs go out of business?

Spam Balls: Our Fave Survival Food Gets An Upgrade
Can a few spices and a dash of soya sauce turn spam into something scrumptious? In a word, yes.

Turning Canned Food Into An Epic Home-Cooked Meal
It's surprisingly easy to transform an unremarkable can of stewed pork into a savoury bowl of deliciousness that your tastebuds will kow tow and thank you for.
---
The successful hawker is also an avid diver
Yes, if you don't already know, Aaron is the owner of Jiak Song, the very successful mee hoon kueh stall which he opened at Telok Blangah Crescent Block 11 Market and Food Centre in August 2020.
Despite the pandemic (and, ahem, maybe because of this humble website), his business has flourished and he is now looking to expand his team (see details in the IG post above).
The 43-year-old is also on a mission to take Singapore's beloved UNESCO-recognised hawker culture to the next level.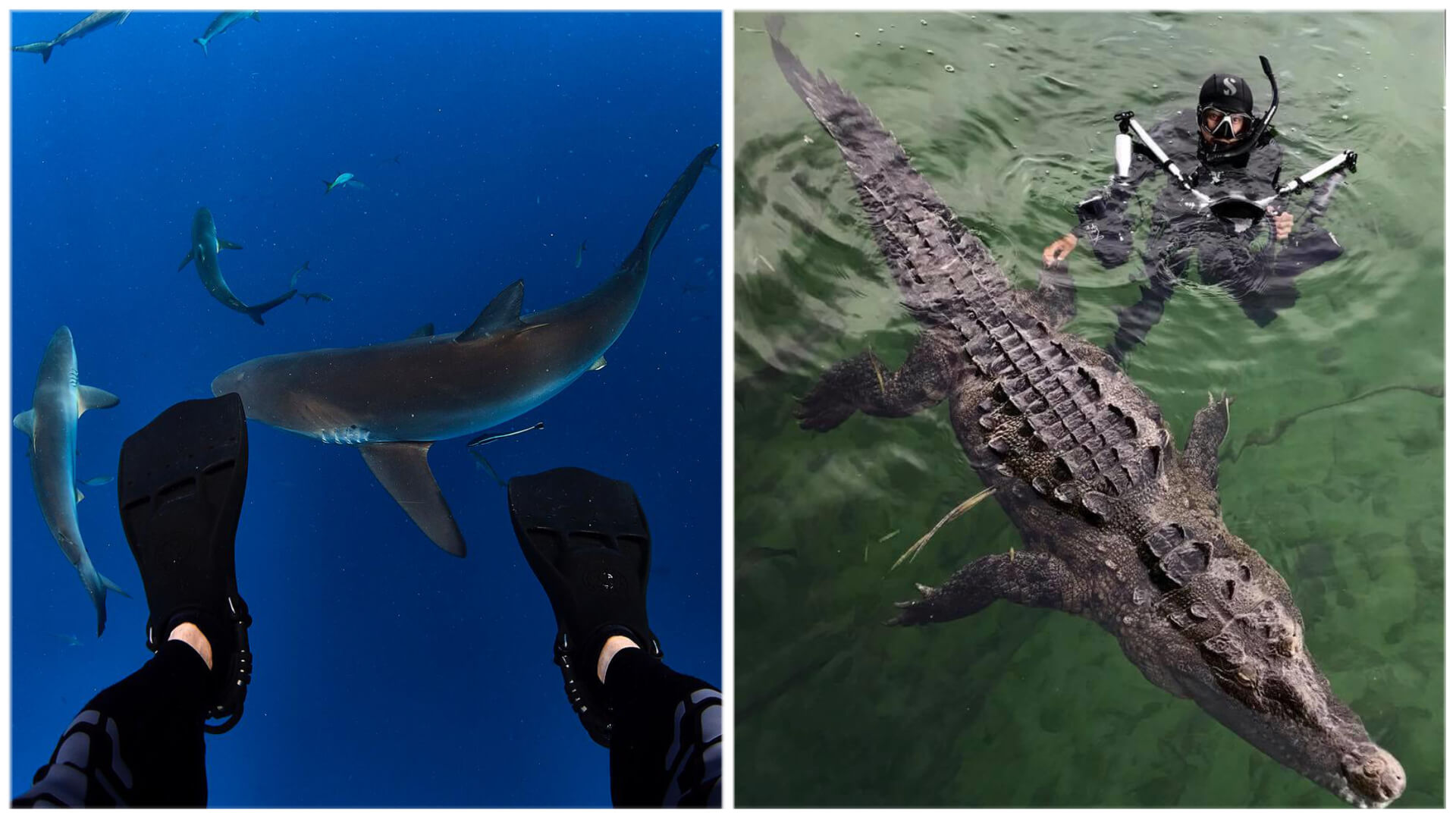 And with World Oceans Day coming up on 8 June, it's timely to highlight the fact that the professional photographer is also an avid diver who initiated the FINished with Fins campaign in 2012.
Read all about it and the stories behind the pictures above in our piece, "World Oceans Day: Education Through Swimming With Sharks (And A Huge Croc)".
For the latest updates on Wonderwall.sg, be sure to follow us on TikTok, Telegram, Instagram, and Facebook. If you have a story idea for us, email us at [email protected].