What To Do During This Phase 3 Weekend (16-18 Apr)
Ready for the weekend? Here's what you can look forward to this week.
1. Bazaar Kita
It's that time of year again when Geylang Serai is illuminated by dazzling light displays in observance of Ramadan. While the annual Ramadan Bazaar is (again) cancelled this year due to COVID-19, you can still enjoy the spirit of the celebrations with Bazaar Kita, an online bazaar with over 100 merchants hawking festive goods, delicious meals (both pre-ordered and ready-to-eat), retail merchandise and more.
You can read our write-up about this year's Ramadan Bazaar here.
Till 23 May 2021
Find out more here
2. Afterwords Travelling Exhibition
Get a fresh perspective on wastepaper (yes, you read that right) in the Afterwords Travelling Exhibition hosted by the Singapore Chinese Cultural Centre. In this exhibition, Calligraphy artist Malik Mazlan and haiku poet Dave Tai introduce new perspectives to canvases created from drafts, past projects and personal items by refreshing them with haiku and calligraphy.
As its name suggests, this exhibition isn't a stationary one; instead, the Afterwords exhibition is making its way to various libraries in the heartlands for the rest of the year.
Till 31 January 2022
Find out more here
3. Rewritten: The World Ahead of Us
For a change of scenery on your evening walk, check out Rewritten: The World Ahead of Us, a free outdoor art showcase along the 36-kilometre Coast-to-Coast trail. The multi-sensory art display consists of 14 text-based artworks and installations, ranging from nature-inspired seed pods to neon-lit audio cassette tapes.
You can read our write-up about these artworks here.
Till 6 June 2021
Find out more here
4. Earth Day at Science Centre Singapore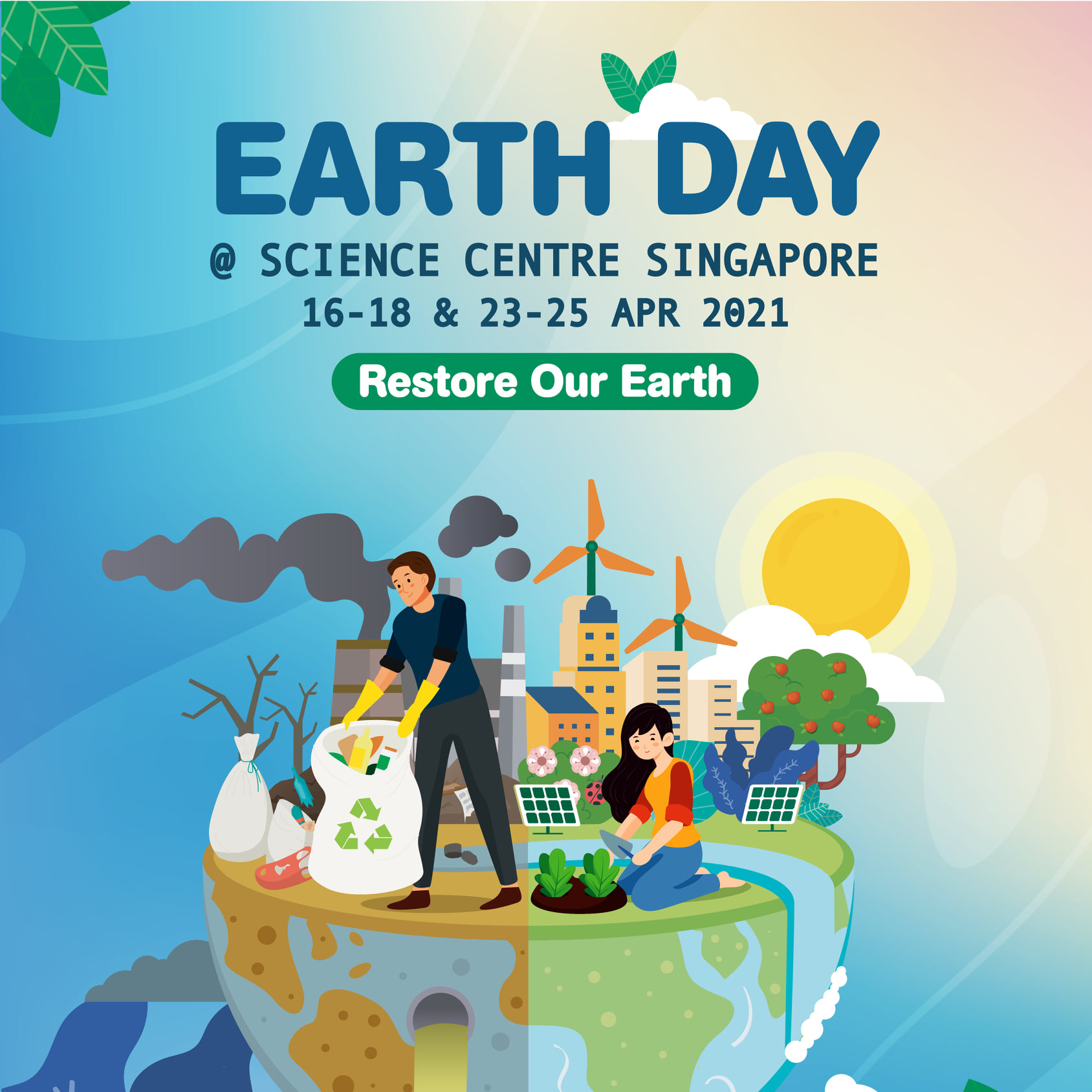 Earth Day isn't till 22 April, but it's never too early to teach your kids about our environment and eco-friendliness. Celebrate Earth Day at Science Centre Singapore this weekend with fun activities that will encourage your kids to love our Earth. They'll learn about energy-efficient homes, interact with a special Recycle-bot that sorts trash from recyclables and more.
16 to 25 April 2021
Find out more here
For the latest updates on Wonderwall.sg, be sure to follow us on TikTok, Telegram, Instagram, and Facebook. If you have a story idea for us, email us at [email protected].