What To Do This Weekend (14 to 16 Jul 2023)
Ready for the weekend? Here's what you can look forward to this week.
1. Sentosa GrillFest 6th Edition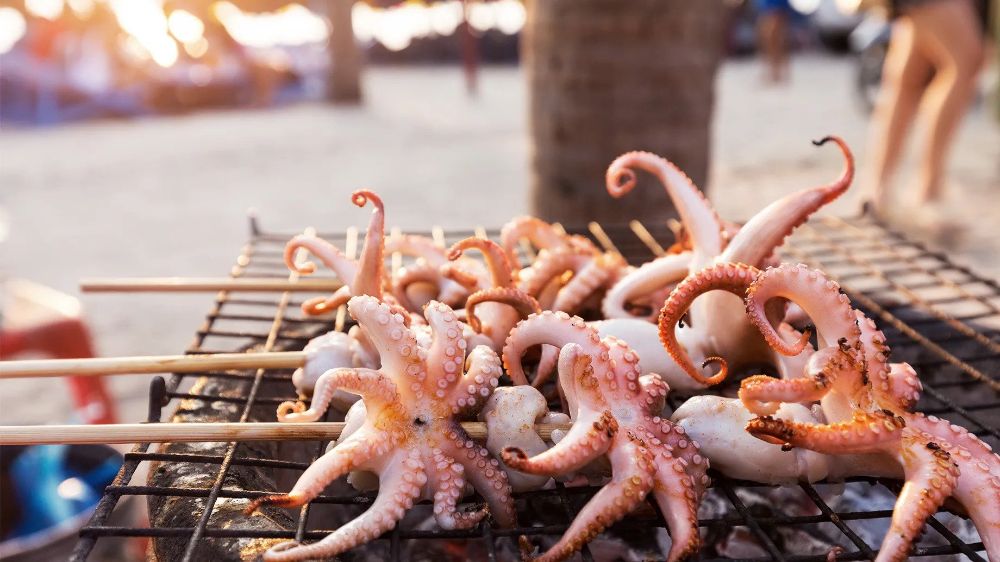 IMAGE: SENTOSA
Sentosa Food Fest is back with a tasty line-up of gastronomical experiences for foodies to feast on. First up is the 6th edition of Sentosa GrillFest.
You can look forward to a mouthwatering selection of charred delights across 35 locations, ranging from fan favourites like roasted butter chicken and bamboo nasi lemak to international delights like mongolian beef, charcoal-grilled sauce-marinated battered giant squid, and much more.
Sentosa Food Fest runs from now till 17 September 2023 | Sentosa GrillFest 6th edition runs from now till 30 July 2023
Find out more here or here
2. 10,000 scoops of FREE ice cream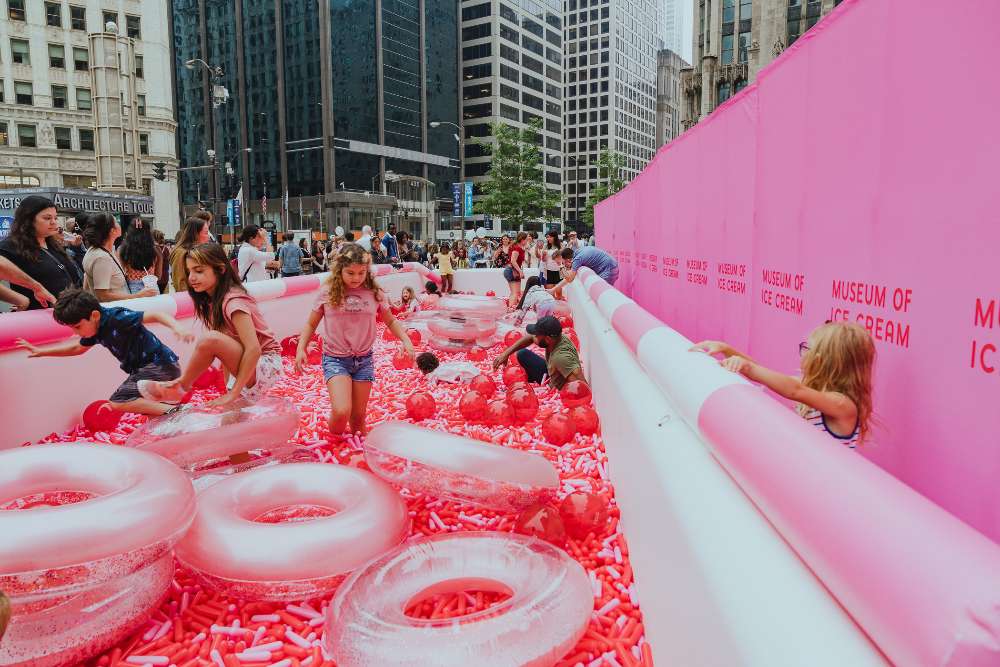 IMAGE: MUSEUM OF ICE CREAM
In celebration of National Ice Cream Day, Museum of Ice Cream will be giving out a total of 10,000 scoops of FREE ice cream at Plaza Singapura this weekend - 5,000 per day on Saturday and Sunday, to be exact. In addition, you're invited to immerse yourself in Asia's largest sprinkle pool as you beat the heat with your sweet treats.
Plaza Singapura, Courtyard outside Five Guys
15 to 16 July 2023, 2 to 6 pm
3. The Little Prince 80th Anniversary at Punggol Regional Library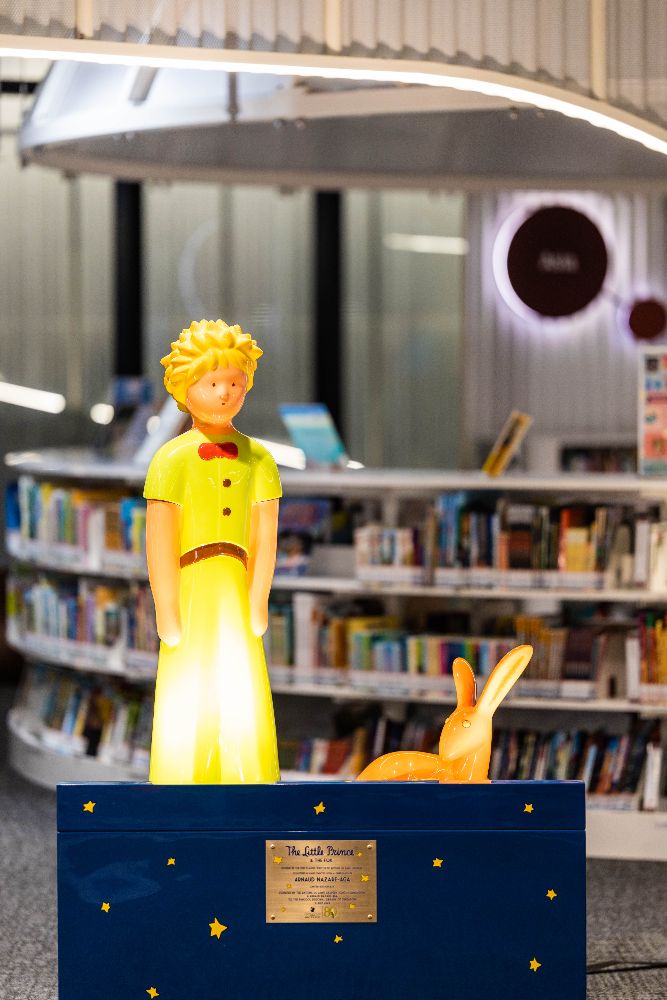 IMAGE: THE NATIONAL LIBRARY BOARD
If you're a fan of Antoine de Saint Exupéry's classic tale The Little Prince, you'll want to head to Punggol Regional Library to check out its 80th anniversary celebrations. You're invited to marvel at a whimisical sculpture of The Little Prince, created by Mr Arnaud Nazare-Aga, a French artist based in Thailand, at the World and Us Zone of the library.
In addition, from now till 30 September, you can embark on an adventure with "Around the World with The Little Prince", an interactive seven-stop augmented reality (AR) trail where you'll explore the story's themes together with The Little Prince and toys from the MINT Museum of Toys that come to "life" as you explore.
You can also redeem limited-edition The Little Prince-themed AR cards when you borrow at least four items from the library or on the NLB Mobile app, and complete the online quiz at the AR trail, on 11, 16, 23 and 30 July 2023, from 1.30pm to 3.30pm, or while stocks last.
Punggol Regional Library
Till 30 September 2023

4. Singapore Specials Day 2023
Celebrate our furry friends and break negative stereotypes about Singapore Specials at Singapore Specials Day 2023.
Jointly organised by Hope For Animals, Singapore Specials Club, and NParks, this one-day event aims to raise awareness and promote the well-being and adoption of Singapore Specials, also known as local mixed-breed or stray dogs.
Bring your furkids and contribute to the largest Paw Print collection, which aims to record the most number of paw prints at once for the Singapore Book of Records. There will also be an adoption drive, a pet walk, talks, interactive games, contests and much more.
In addition, you can snag treats, toys, accessories and other goodies for your furbabies from pet-friendly vendors onsite.
East Coast Park, Parkland Green
15 July 2023, 11 am to 7 pm
Find out more here
5. SGIFF Family Film Day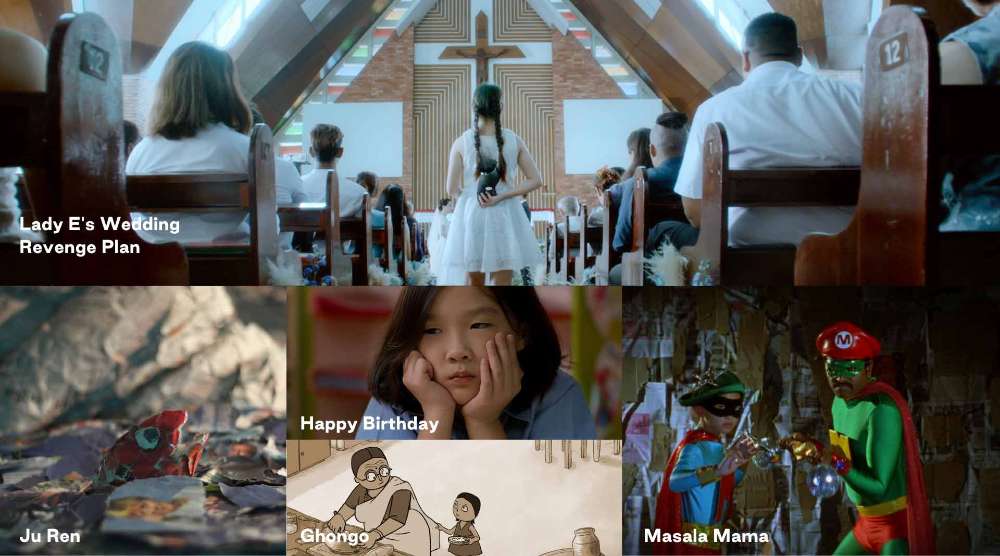 IMAGE: SINGAPORE INTERNATIONAL FILM FESTIVAL
Head down to Our Tampines Hub for a FREE family day out at the movies. For one day only, Singapore International Film Festival (SGIFF) will be hosting three film screenings spanning a range of genres. The screenings are as follows:
On Happiness Road (PG): This award-winning animated film is a gentle celebration of family and acceptance, that pens a love letter to growing up in 1980s Taiwan
Singapore Short Films: The Quest of Growing Up (PG): A collection of five Singaporean short films that invite you to adventure in search of friendship, memories, or just plain fun. The films in this collection are:

- Lady E's Wedding Revenge Plan
- Ju Ren
- Masala Mama
- Ghongo
- Happy Birthday


Petite Maman (PG) and Every Floor Looks the Same (PG): This double-bill screening is not to be missed.

Petite Maman is a critically acclaimed fantasy drama film about a girl named Nelly, who has just lost her grandmother and is helping her parents clean out her mother's childhood home. As she explores the house and the surrounding woods, she meets a girl her age building a tree-house, who looks just like her.

Every Floor Looks the Same is a 20-minute short film about a restless kid who wanders the urban city in search of a lost bird. This short film was the winner of the 2022 Southeast Asian Film Lab Special Mention Award.
Our Tampines Hub, Festive Arts Theatre
15 July 2023, 1 pm to 7 pm
Find out more here
6. Thrive! at the Tracks Community Festival
Check out a family-friendly festival under the train tracks of Ang Mo Kio (yes, you read that right). Taking place at the MRT walkway between Ren Ci @ Ang Mo Kio and Ang Mo Kio St 41, the festival promises a fun-filled line-up of activities for everyone to enjoy.
Sample F&B goodies by beneficiary-owned busineses & resident chefs, then take part in resident-led workshops where you'll try your hand at new crafts or sports, from sewing and crochet to the ancient art of silat, balloon sculpting, muay thai, and even muruku-making.
You can also explore the hidden sights of Ang Mo Kio on a resident-led trail, catch exciting performances by talents of all ages, and much more.
15 July 2023, 10 am to 5 pm
Find out more here
For the latest updates on Wonderwall.sg, be sure to follow us on TikTok, Telegram, Instagram, and Facebook. If you have a story idea for us, email us at [email protected].