What To Watch, Listen To, And Try This Weekend (May 29-31)
It's almost the last weekend of the Circuit Breaker - can you believe it? Here are some ways to make the final sprint feel a little more tolerable.
JOIN: Run For Heroes 2020
The latest community initiative to celebrate frontliners comes in the form of a virtual 1 km run. All you need to do is run (or walk) 1 km and record it using a recognised fitness tracker. Afterward, the event organisers will send you one wristband, and a frontliner another wristband with a personalised message from you. The event will also raise money for the Courage Fund, which provides support to those affected by the crisis.
Registration open until August 8. Find out more here.
TRY: A virtual experience from Klook
Travel company Klook's got a host of adventures available that you can do from the safety of your own home. We're talking DIY bubble tea kits from The Whale Tea, an online DIY sewing workshop, and an online music studio for toddlers.
See more on Klook Home
STREAM: Music For A Cause
This year, Singapore's first and only altruistic music festival will raise funds for musicians whose livelihoods were affected by COVID-19, for local hawkers, and for frontliners.
Streaming live 28 May and 29 May, two sessions (4pm - 6:15pm, 7pm - 9:15pm) per day. Find out more here.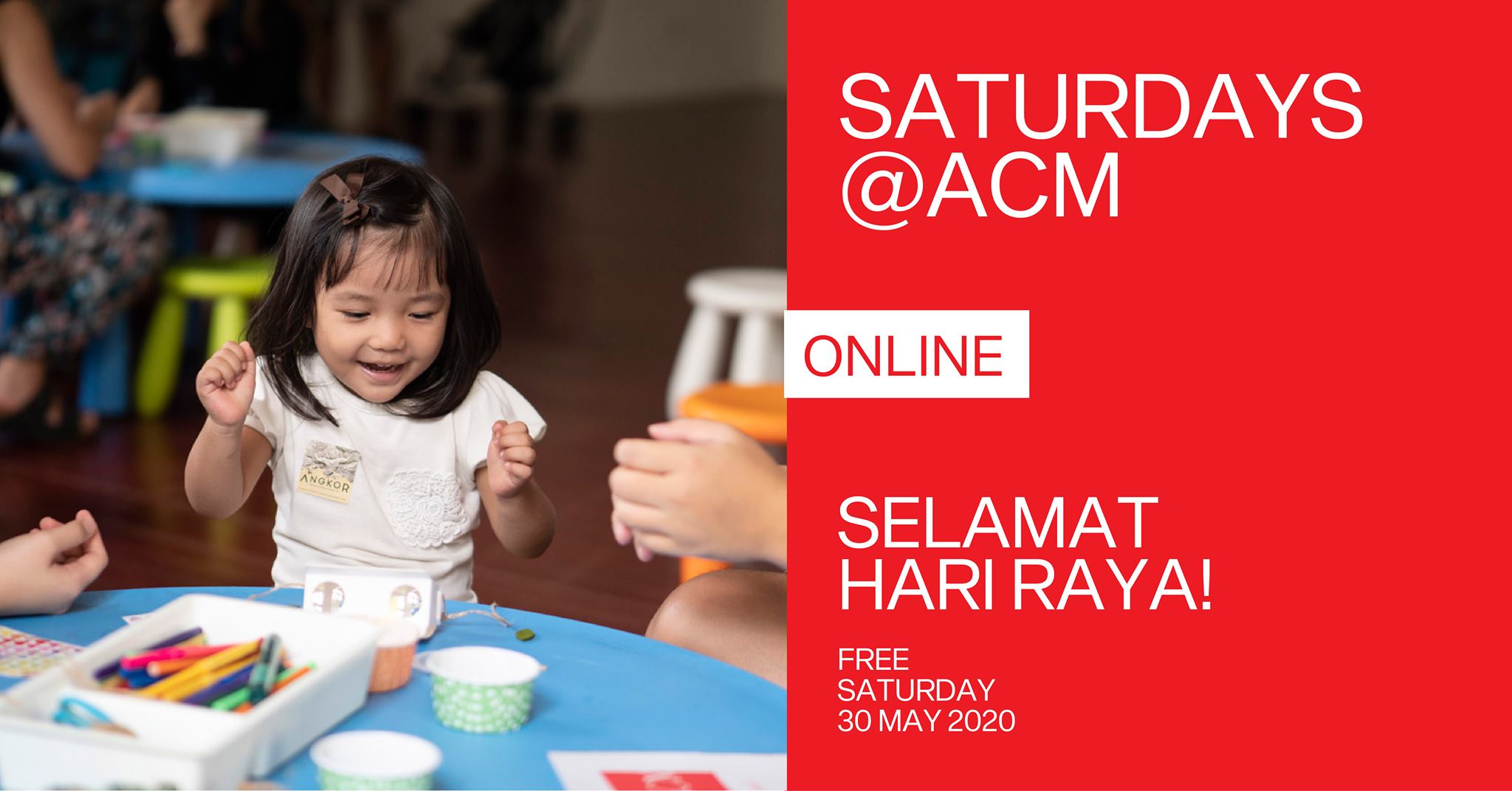 JOIN: Saturdays@ACM
Need something to do with the kids? This free online event will include dramatised storytelling and a session where you can decorate your own Raya outfits for paperdolls.
Find out more on the event page
We are pleased to announce @JK_Rowling's story #TheIckabog is now available to read online for free at https://t.co/HJVrLd0KRI. .

Each weekday, over the next seven weeks, a new instalment will be published. We hope you and your children will enjoy this original fairy tale! pic.twitter.com/ddIIWKfeHL

— The Ickabog (@TheIckabog) May 26, 2020
READ: A new original story from J.K. Rowling
We've never clicked on anything so fast in our lives.
For the latest updates on Wonderwall.sg, be sure to follow us on TikTok, Telegram, Instagram, and Facebook. If you have a story idea for us, email us at [email protected].