Dining Ideas For Your Foodie Valentine aka When Bae Is Also Your Makan Kaki
If love is a game, its winning sport might be getting reservations at all the right places. So don't leave your Valentine's Day dining destinations to the last minute, 'cos you know how reservations run out fast in this foodie town.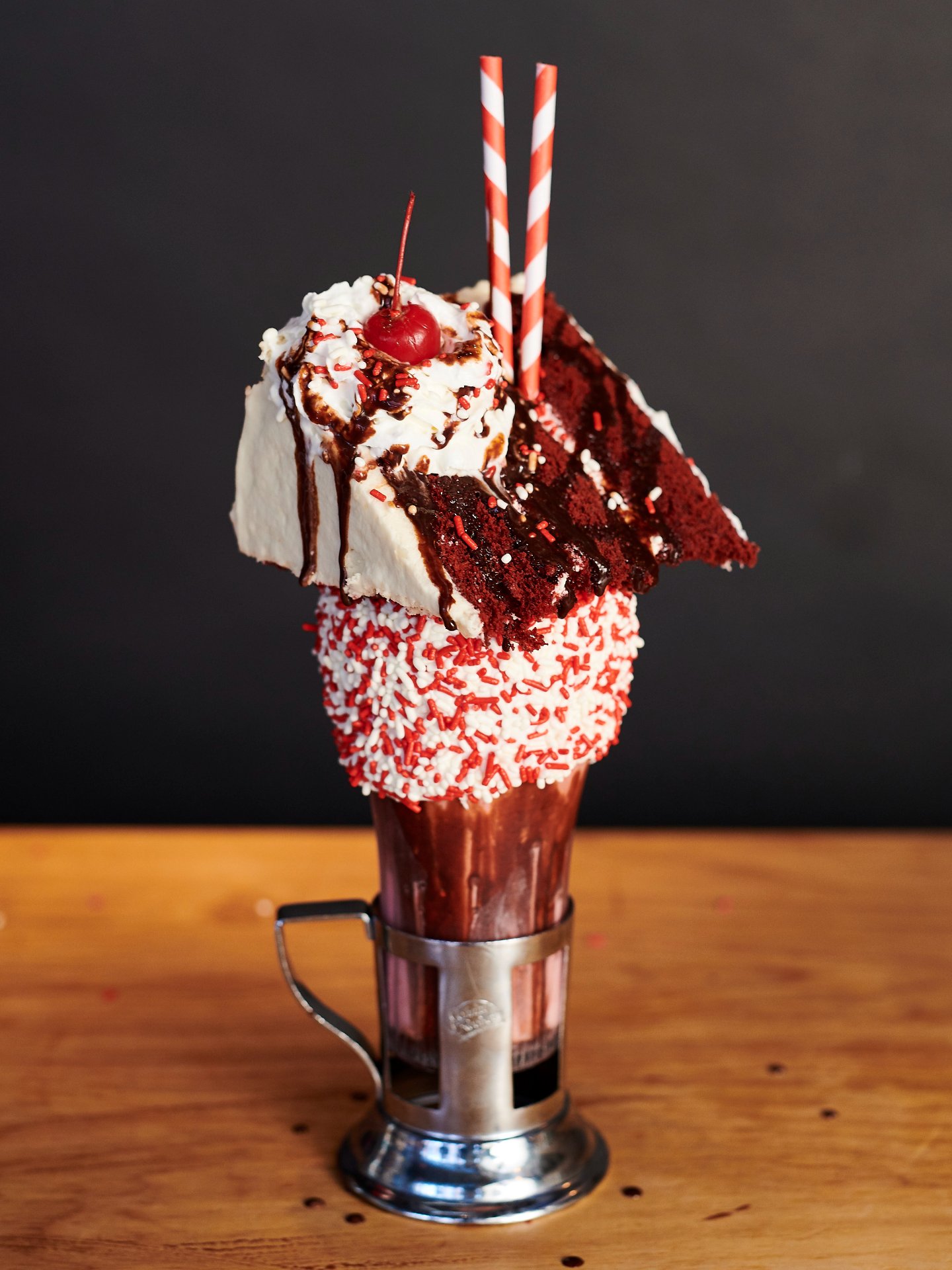 Black Tap
When one of you must document your V-Day celebrations for the 'gram, head to Black Tap where the CrazyShakes are always picture perfect. On 13 and 14 February, Black Tap is busting out Red Velvet Cake Shakes ($24), featuring red velvet cake batter, a vanilla-frosted rim with red and white sprinkles, a wedge of red velvet cake, whipped cream, and chocolate drizzle.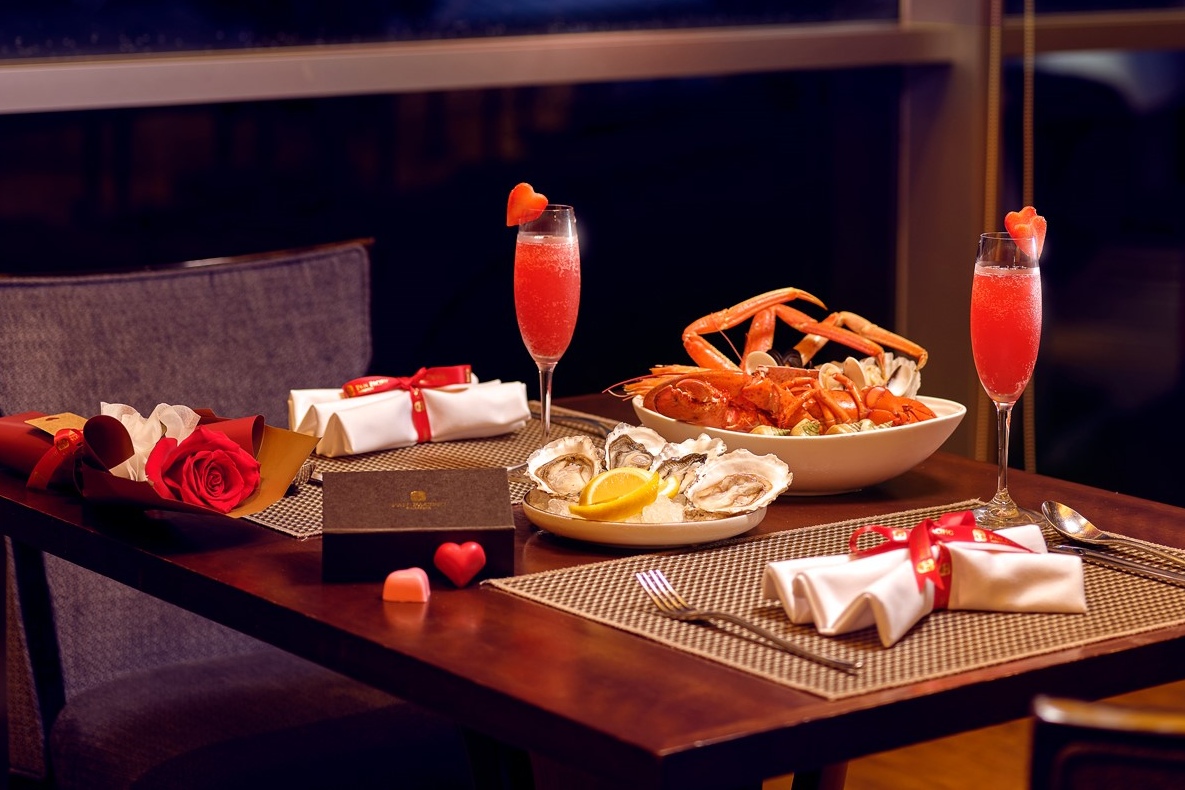 Edge
If eating large is your love language, buffet restaurant Edge never disappoints. The Valentine's Day buffet ($118 per person from 10 to 13 February; $178 per person on 14 February) has seafood in spades. Think salmon Wellington, lobster thermidor, and classic buffet faves snow crabs, freshly shucked oysters and sashimi. Go to town with the pan-fried foie gras and then activate your second stomach for the slew of desserts. On 14 February, the meal includes a welcome drink and a rose for the lady.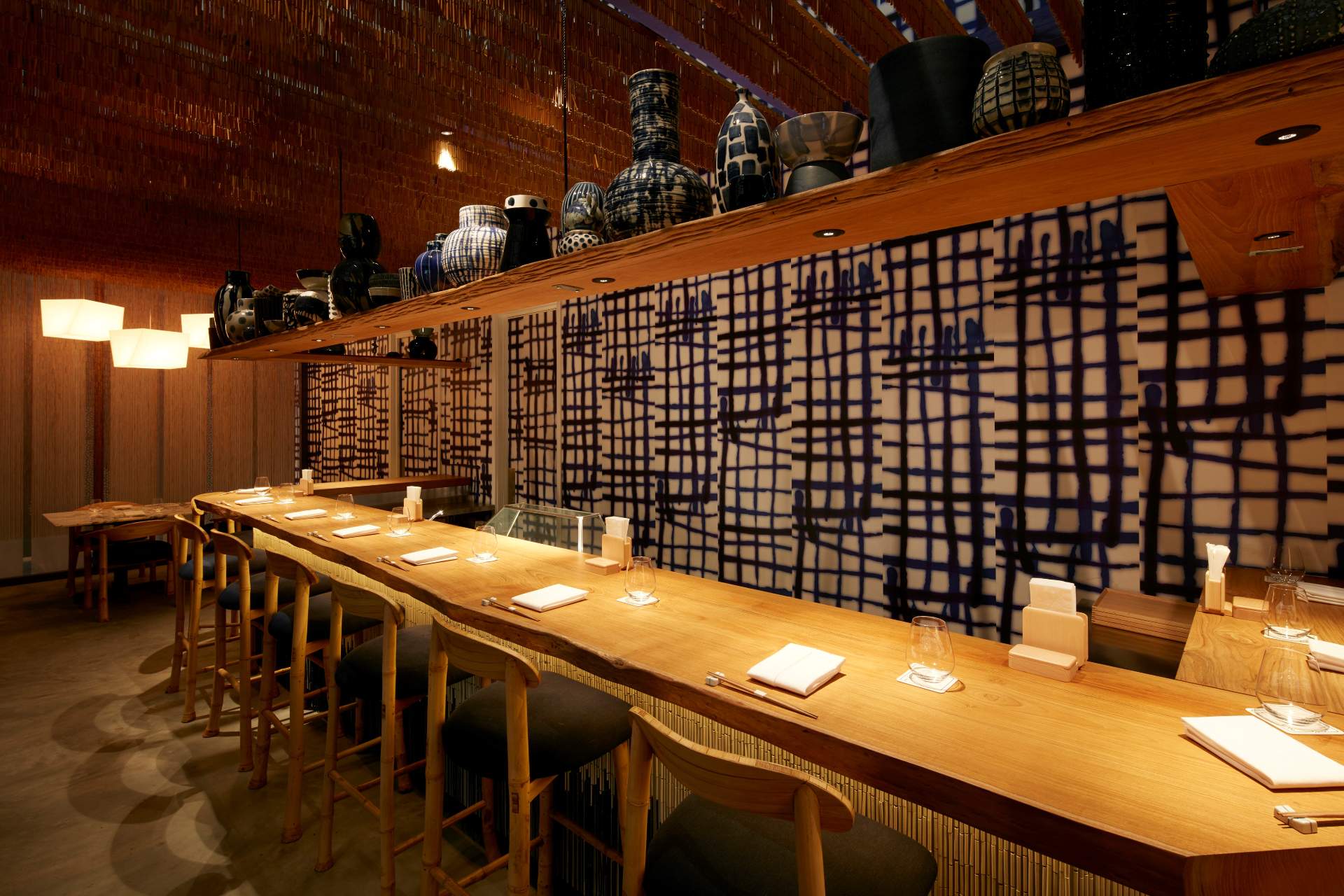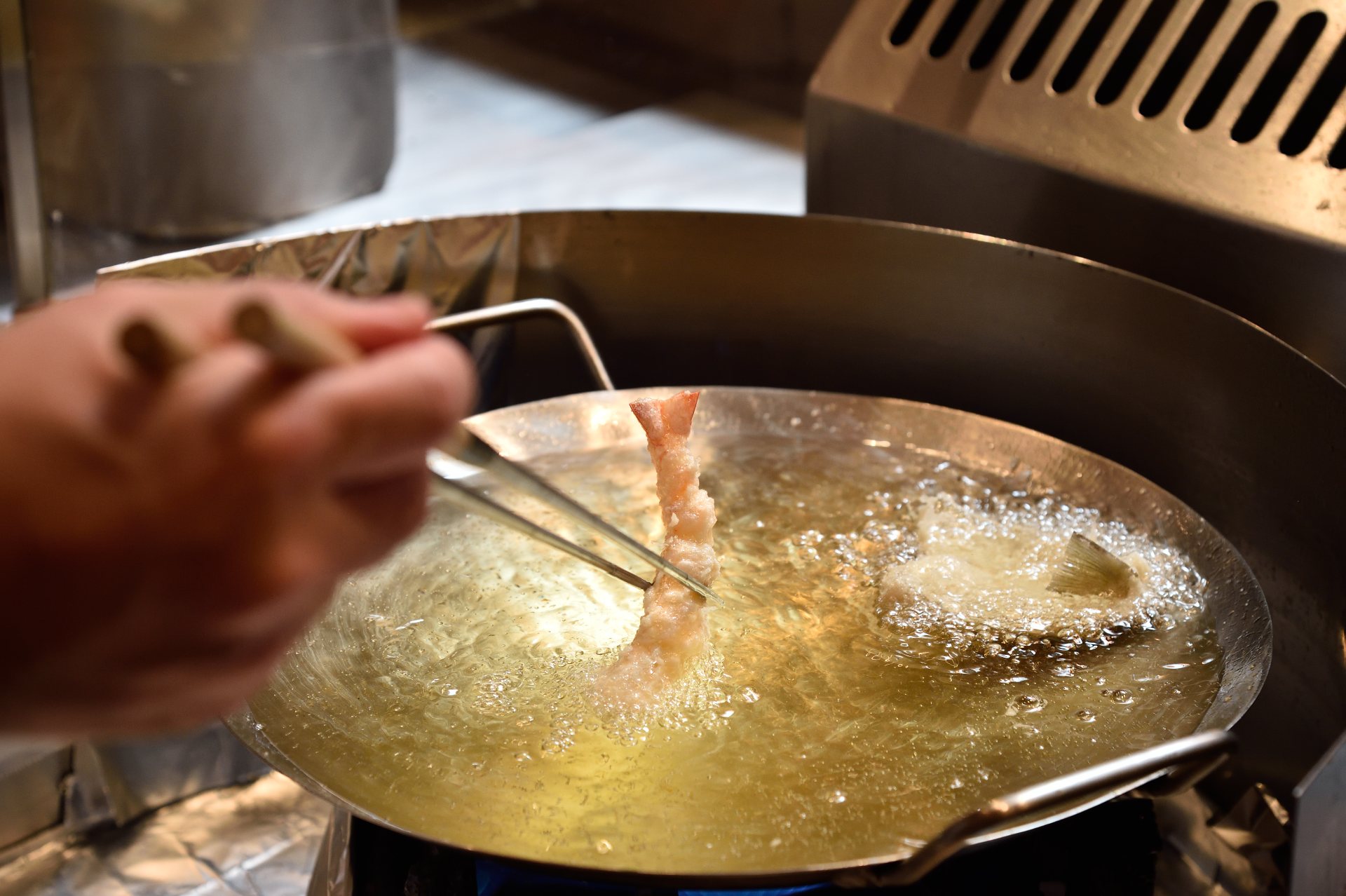 Ippoh Tempura Bar by Ginza Ippoh
For a proper splurge, book the six-course meal at Ippoh Tempura Bar by Ginza Ippoh ($258 per person, available 13 and 14 February). Crafted by fifth-generation tempura specialist Masaru Seki, expect exquisite dishes like shrimp temari-style sushi, ten-bara (tempura rice bowl) with black truffles, and sea urchin tempura with Kaviari Kristal Caviar.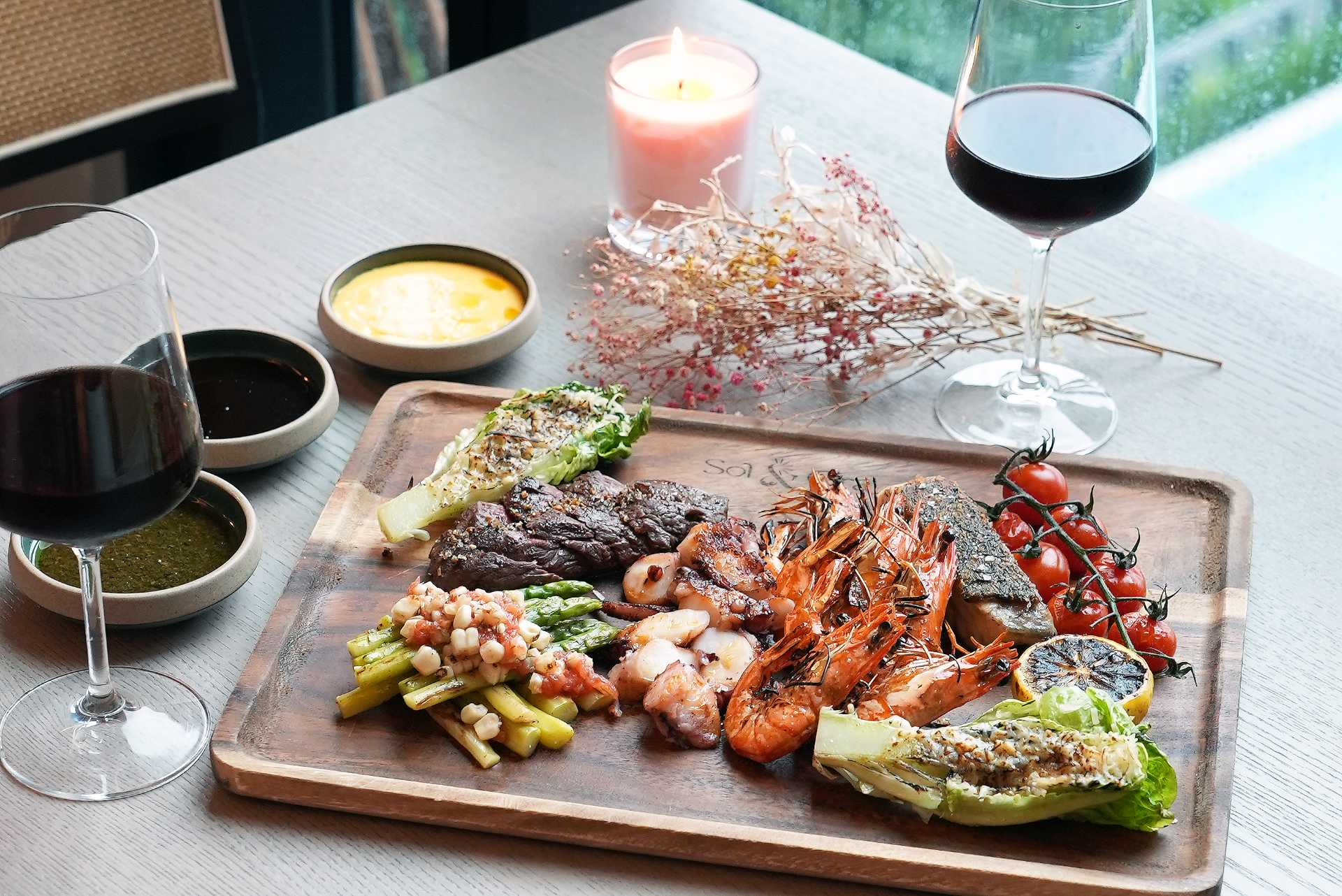 Sol & Ora
Designed for sharing, Sol & Ora's three-course dinner ($98 per person, on 10, 11, 12 and 14 February) begins with a Petit Mezza Platter laden with pita, smoked taramasalata, Norwegian salmon tartar, freshly shucked oysters, Padron peppers, falafel, and Sicilian olives. A hearty platter of main courses follow — wood-fired wagyu bavette, roasted octopus, tiger prawns, and pan-seared barramundi served with the likes of asparagus, white corn and tomato, truffle jus and mint chimichurri. For dessert, white chocolate and rose mousse with balsamic strawberries. To up the romance quotient, this meal is served under the stars, by the pool.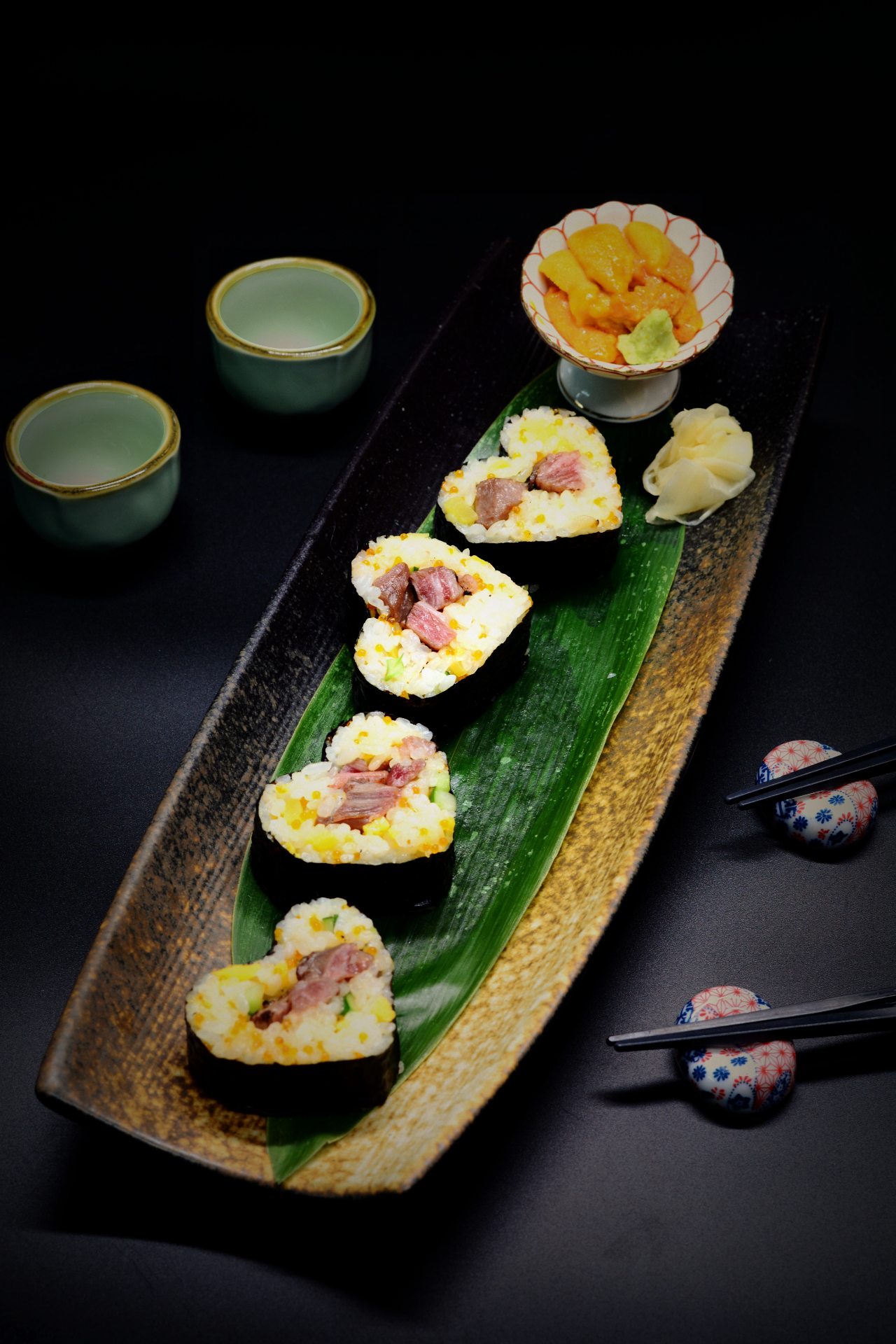 The Gyu Bar
Despite what anyone says about ignoring Valentine's Day because #commercialism (according to the results of a recent YouGov survey, 45% of the 19,000 polled in 18 countries and territories believe the occasion is celebrated due to commercial pressure), it's always a happy surprise when your better half brings home a little something to make you feel special anyway. So, if you're in the market for surprises, The Gyu Bar's Valentine's Day Maki ($48) is just the ticket. The heart-shaped rolls feature buttery cubes of A5 Miyazaki wagyu nestled amongst grains of Hokkaido rice. For good measure, it is served with 20 grams of uni on the side. Available from 10 to 19 February, for dine-in or takeaway.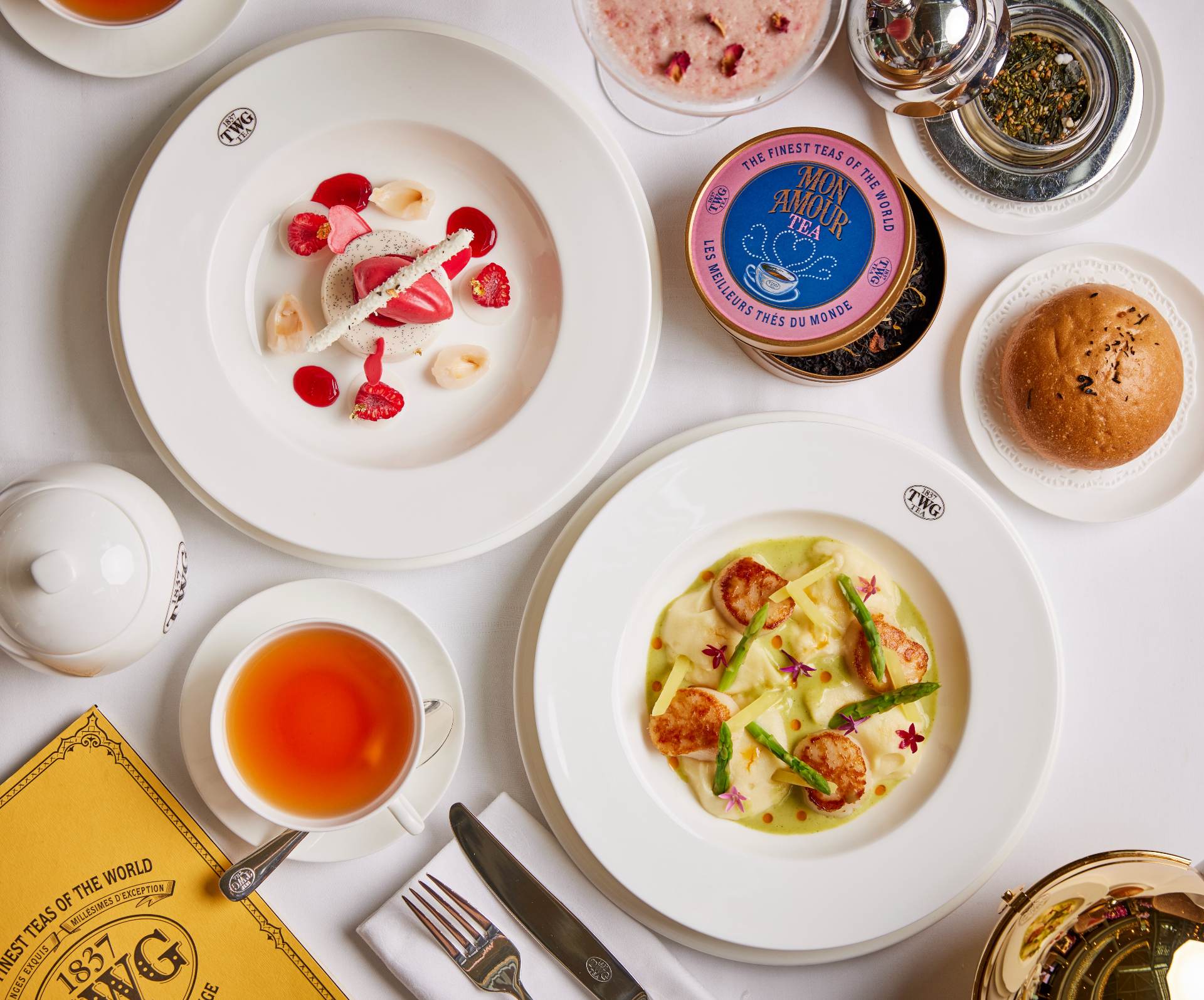 TWG Tea
If you can't take your amore to Paris, there's always the transportive experience of a TWG Tea salon. Book your Valentine's Day set menu ($60 per person, from 10 to 15 February) and you can treat her to a meal comprising pan-seared scallops drizzled with Sweet France Tea-infused beurre blanc, coconut panna cotta with Bain de Roses Tea-infused sorbet, and a choice of tea. Add $18 for a tea cocktail or $13 for a tea mocktail.
For the latest updates on Wonderwall.sg, be sure to follow us on TikTok, Telegram, Instagram, and Facebook. If you have a story idea for us, email us at [email protected].