The World's Favourite Cocktails And Where To Drink Them In Singapore
It's World Cocktail Day on 13 May, which, if nothing else, is a good excuse to raise a glass to the classics that have been the cornerstone of cocktail culture for centuries. From the Old-Fashioned to the Manhattan, these drinks have not only stood the test of time, but remain firm favourites among cocktail enthusiasts.
How did these iconic libations come to be? It all started in 1806, when a reader of New York newspaper The Balance, expressed confusion over a reference to "cock-tail" in a previous issue. This inquiry was the first written record of the term "cocktail", which was described as any mix of alcohol spirits. From there, the term "cocktail" made its way across the United States and into the world.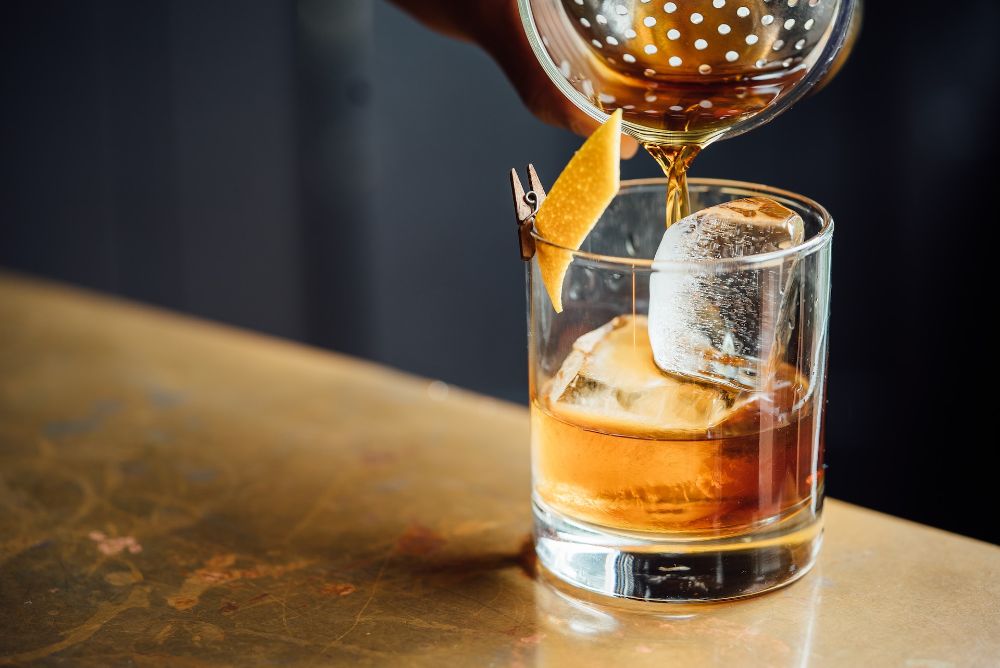 IMAGE: UNSPLASH
Old Fashioned
Backstory: Originally referred to as a whiskey cocktail, it wasn't until the late 1800s that bartenders began adding sugar, bitters and water to the mix, giving birth to the Old Fashioned we know and love today. Despite its long history, the Old Fashioned remains a timeless classic thanks to its simplicity and versatility. Whether you prefer it made with rye, bourbon or even tequila, the Old Fashioned usually hits the spot because like with many things in life, simplicity is totally underrated.
Sip on this in Singapore: Given that it's a simple concoction of spirit, water, sugar and bitters, this foundational cocktail is a fine gauge for how good the cocktails at any given bar will be. To keep things authentic, choose a whiskey-based Old Fashioned at Fine Spirits @ La Maison du Whisky. Ask the mixologist for recommendations, or try one with Blanton's Original.
Martini
Backstory: Typically made with gin and dry vermouth, the Martini's iconic status was sealed when James Bond famously ordered it "shaken, not stirred" and Ernest Hemingway declared that "I've never tasted anything so cool and clean" in "A Farewell To Arms". Its origin story comes in various versions including one which posits that a gold miner who'd, well, struck gold in the Californian town of Martinez, decided to celebrate his fortune at a local bar. Because there was no champagne, the bartender concocted another drink made from ingredients he had on hand, namely gin, vermouth, bitters, maraschino liqueur, and a slice of lemon. And thus the Martinez Special was born. Another suggests that the Martini was created in New York's Knickerbocker Hotel where the drink was named for Martini & Rosso vermouth.
Sip on this in Singapore: Try the refreshingly complex Atlas Martini, made with London dry gin, ambrato, vermouth, orange bitters and champagne vinegar, or ask the bartenders to customise one for you with one of the 1000 bottles of gin from its magnificent collection.
Manhattan
Backstory: It is said that the Manhattan was first created in the early 1880s at the Manhattan Club in New York City, at a party for Winston Churchill's mother Lady Randolph Churchill. It was an early example of fake news since it turns out Lady Randolph Churchill was pregnant and in England, rather than partying hard in New York. In the 1923 "Valentine's Manual of New York", the story goes that the Manhattan was invented by a man named Black, who kept a place 10 doors below on Houston Street on Broadway. The Manhattan's recipe has evolved over time, but it typically consists of whiskey, sweet vermouth and bitters, served in a chilled glass and garnished with a cherry.
Sip on this in Singapore: We don't mean to state the obvious, but with a name like Manhattan, you'd assume its namesake cocktail would be spectacular. You get to choose from this award-winning bar's collection of more than 200 whiskies and decide which will make your Manhattan extra special.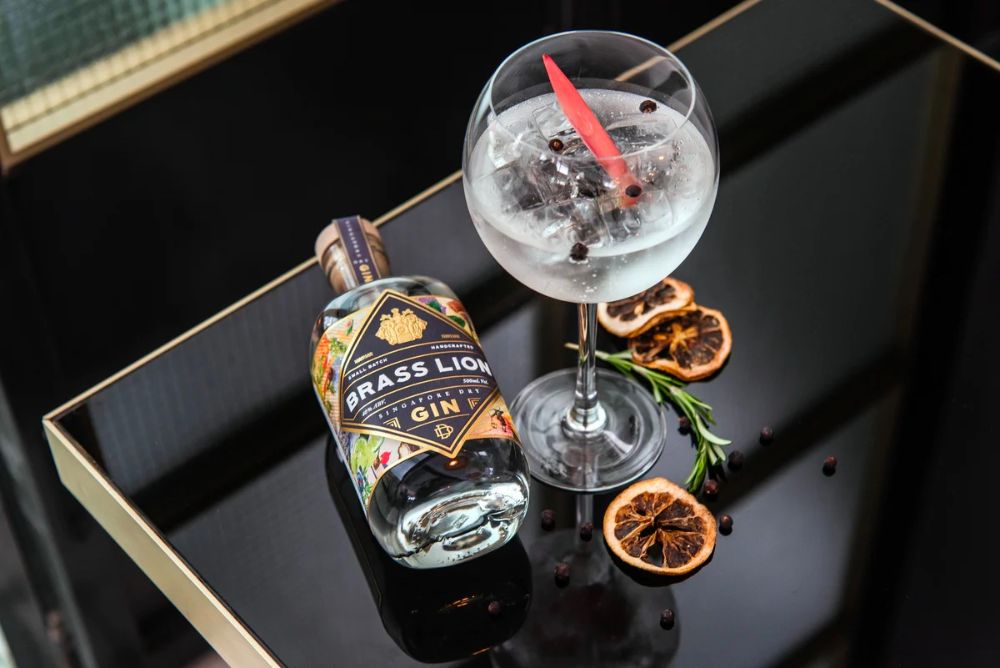 IMAGE: BRASSLIONDISTILLERY.COM
Gin & Tonic
Backstory: Mary Poppins may have convinced children in the 1960s that "just a spoon full of sugar makes the medicine go down", but British soldiers in 19th century India much preferred a splash of gin for that purpose. Their mixing gin into their daily dose of quinine, an anti-malaria medicine, to make it more palatable eventually led to the Gin & Tonic's popularity among British expats and the rest of the world.
Sip on this in Singapore: Head to the Tasting Room or Gin Garden at Brass Lion Distillery, which produces its own gin using Asian botanicals such as lemongrass and kaffir lime leaves. The signature cocktail: Gin & Tonic, of course.
Negroni
Backstory: The Caffe Casoni in Florence, Italy is said to be the birthplace of the Negroni where one Count Camillo Negroni invented the drink by simply ordering an Americano made with gin instead of the usual soda water. Over the ensuing years, however, evidence began to mount against this story. For starters, a Colonel Hector Andres Negroni insisted that there "is no Count Camillo Negroni in the Negroni Family Genealogy, which dates back to the 11th century". What everyone can agree on today, though, is that the Negroni is one of the world's best-loved cocktails, inspiring countless variations including a smoky Mezcal Negroni and a refreshing Negroni Sbagliato.
Sip on this in Singapore: If you've ever wondered what a Negroni tasted like in the 1960s, head to Republic Bar where the Vintage Cocktails selection includes a classic Negroni made with Campari from the 1960s. According to Republic's head bartender Martin Villareal, "Campari today is sweeter and more synthetic tasting, and with a paler hue compared to its 1960s bottlings. Campari in the 1960s was darker. It had more bitterness and a deeper herbaceous flavour." Be prepared to pay for a taste of the past though. Republic's vintage Negroni comes with a cool $175 price tag.
For the latest updates on Wonderwall.sg, be sure to follow us on TikTok, Telegram, Instagram, and Facebook. If you have a story idea for us, email us at [email protected].