10 Essentials To Take For A Smoother BMT Experience
Your enlistment letter will have a list of items that you have to take with you. These include your NRIC, enlistment letter, a small amount of money, an inexpensive watch and swimming goggles, among others. Theoretically, you don't need to take anything else because the army will supply you with everything from clothes to shavers.
But if you want to make your time in BMT run smoother, here is a list of personal things you'll want to pack.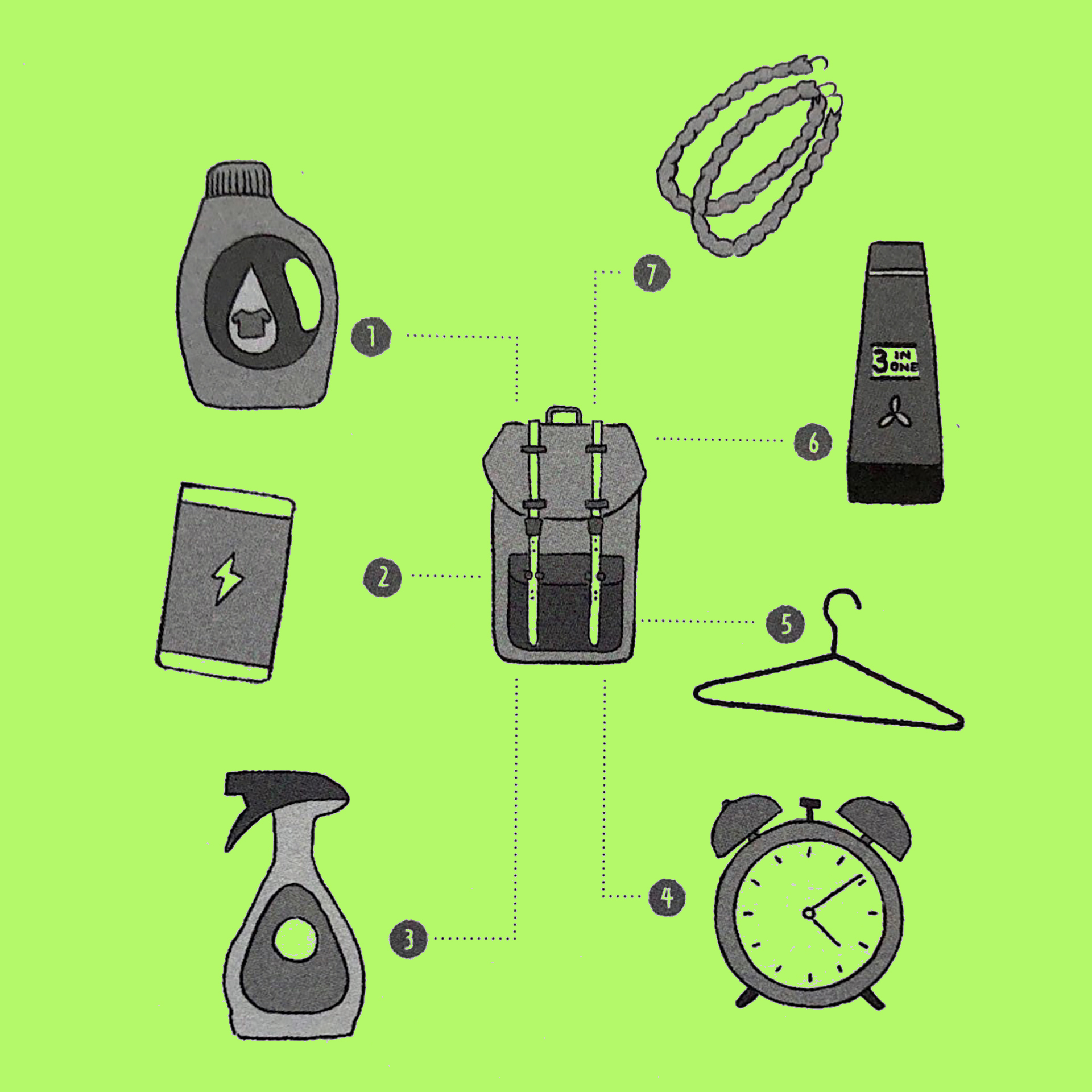 1. Laundry detergent
In BMT, you aren't allowed to have out more than one set of uniform, admin clothes or physical training kit, so you will be washing your clothes in camp (especially during the confinement period). Our advice is to take washing powder packed in an airtight container—liquid detergent can result in spillage.
2. Portable phone charger
If communicating with the "outside world" during the confinement period on Tekong is essential to you, add this to your list. Wait, you say, surely there are wall sockets for us to charge our phones with? Well yes, there are, but the usage of wall sockets is banned in Tekong. So portable chargers are it, especially during confinement period. Save power by turning your phone off during your training throughout the day (you aren't allowed to even carry your phone during training, so what's the point?).
There is no Wi-Fi on Tekong, if you were wondering.
3. Febreze
Yes, you read that right. Why is this on our list? Well, with all the activity recruits enjoy in BMT, there is a lot of sweat that goes around—along with the accompanying smell. To combat this, Febreze is the perfect solution (thanks to its mixture of antibacterial agents and pleasant-smelling fragrances—and no, we didn't get paid by Febreze to say that).
You might think this is just vanity, but trust us when we say that it is guaranteed to make you feel better about not washing your clothes, because you won't smell nearly as bad as you could.
4) Alarm clock/watch
During BMT, you'll have to get up early for reveille: the wake-up call in the military. Very early. Way-before-the-sun-rises early. If you're not the type to wake up at 5.30am (or 0530 hours in military speak), getting an alarm clock will be a big help. Try not to rely on your phone's alarm to wake you up—you've turned it off to conserve battery power, remember?
If you are an early bird, make sure your alarm clock is not loud and annoying. Waking the entire bunk up at 0430 hours is sure to make you plenty of enemies, which you really don't want in BMT.
5. Clothes hangers
Their importance may not strike you until you realise that your platoon shares a very small space for drying clothes, so you won't be able to lay yours out fully. Clothes hangers also let you display your uniform during bunk inspections.
6. 3-in-1 soap
We always did look forward to shower time, mostly because it signalled the end of the day. It really is a luxury to rid yourself of the sweat and grime of the day's activities. Forget about bringing your entire toiletry set and be practical; all you need is 3-in-1 soap for your body, face and hair. (Also, your lack of hair makes shampoo an unnecessary purchase.)
7. Blousing garters
Blousing garters are like rubber bands used for tucking your uniform's pant legs the right way. Not wearing your blousing garters equals incomplete attire, and you can get punished for that. Yes, you will be issued garters, but they are small and easy to lose. Having extra sets will save you the trouble (not only in BMT but throughout NS).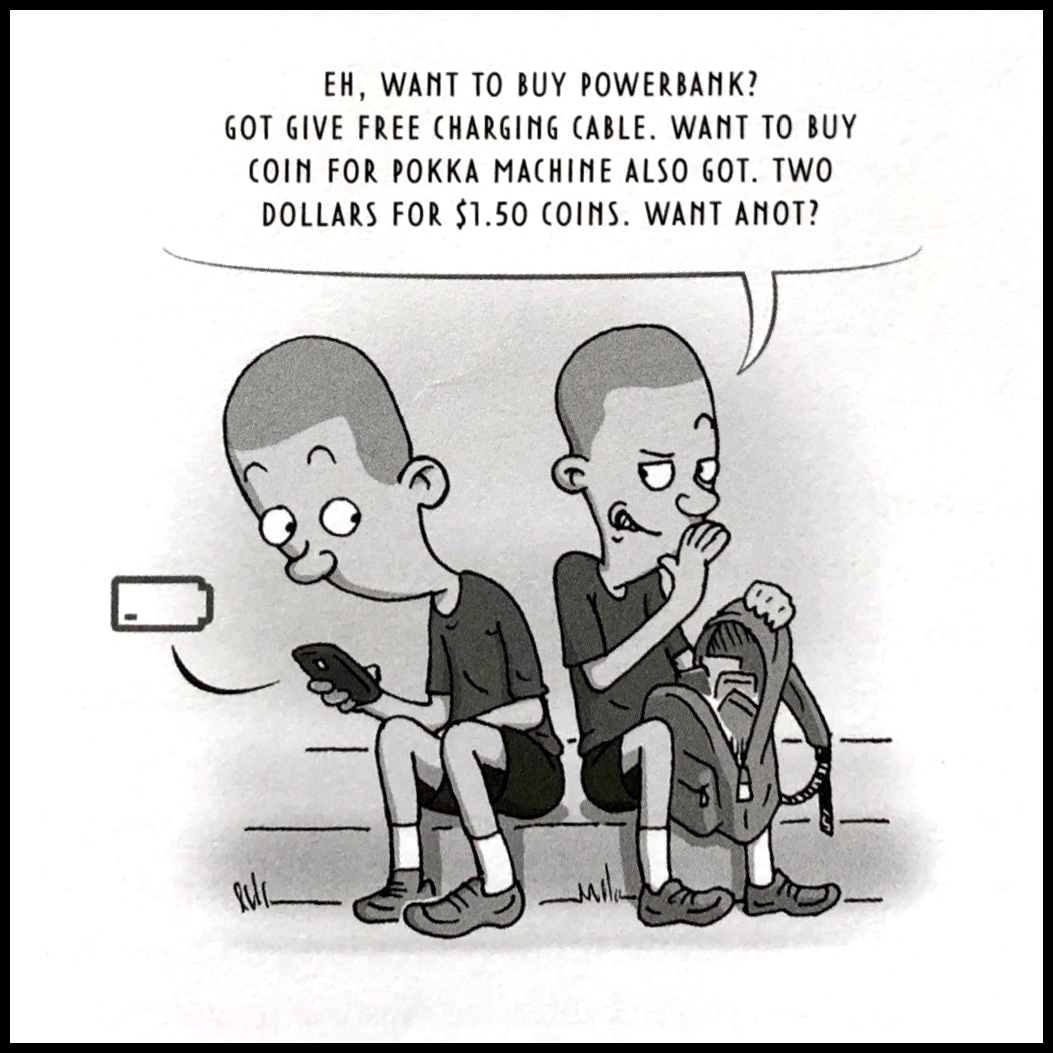 Additional items you'll want (where necessary)
Inexpensive spectacles
Those who need to wear spectacles in BMT, please note that there's only one acceptable colour: black. Also, your spectacles ought to have plastic frames. This is because you can expect them to encounter much more sweat and dirt than normal.
Have cheap ones made before you enlist, if you haven't done so already.
Since you'll be moving a lot, it is worthwhile to invest in spectacle hooks to keep them in place while you're wearing them.
Stay away from contact lenses. There have been many instances of those wearing contact lenses contracting eye infections or worse.
Snacks
If the cookhouse meals aren't enough to sustain that powerhouse frame of yours, then the most obvious answer is to bring in some snacks. BUT, whether you're allowed to varies from company to company, so please check first before you do so.
A general rule is that snacks brought into BMT are restricted to biscuits, raisins and nuts sealed in airtight containers. Some 3-in-1 Milo or coffee may help as well, as there is hot water available to make drinks with. (Note: This information may not apply to those undergoing Obese BMT.)

Phones
We expect everyone to be carrying theirs already. However, note that while camera phones are allowed, taking photos of the premises is strictly prohibited, apart from photos taken on the day you enlist. Your superiors may conduct phone checks to find unauthorised photos, and really thorough superiors may even check your cloud storage as well. The risk isn't worth the reward. Everybody will go through a phone check at least once during BMT.
This extract from "Fall In! The Unofficial Guide To Surviving Basic Military Training" written by Matthew Chew and Nicholas U Jin has been reproduced with the kind permission of Epigram Books. Get your copy here.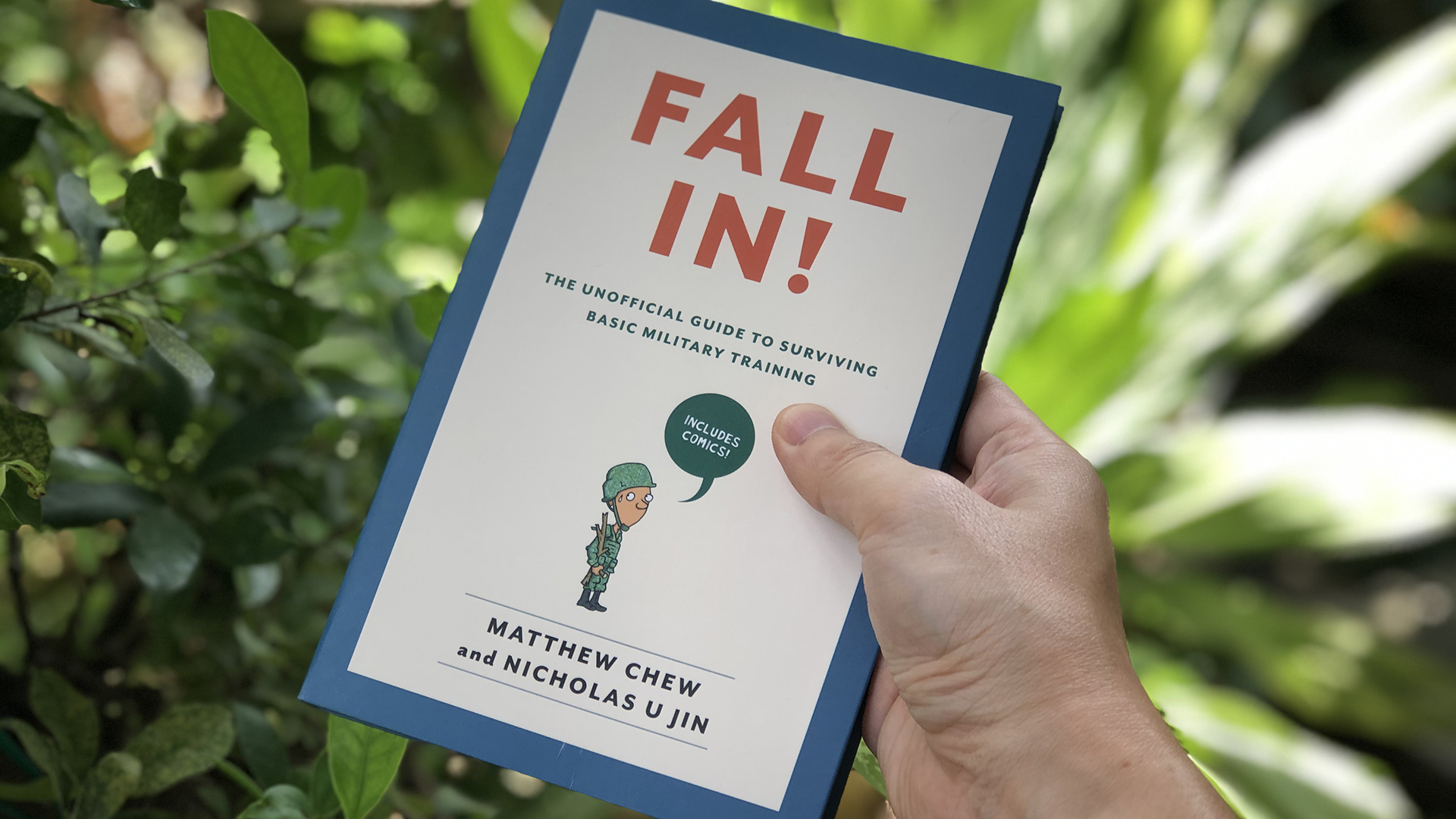 For the latest updates on Wonderwall.sg, be sure to follow us on Facebook and Instagram. If you have a story idea for us, email us at [email protected].