NDP 2023 Head Honcho Is Hard At Work Engineering An Awesome Parade
In the Singapore Armed Forces (SAF), combat engineers are an integral part of the Army. Essentially highly-skilled problem solvers, they are the first ones on the battlefield to facilitate mobility (by clearing the path and paving the way for troops to advance) and counter-mobility (by creating obstacles for the enemy) as well as enhance survivability (by providing infrastructure support like building trenches and drainage systems).
So when it comes to overseeing and planning a large-scale event like the National Day Parade (NDP), you can expect nothing but that same tok kong precision and skill from COL Terence Ho, the Singapore Combat Engineers' 20th Chief Engineer Officer.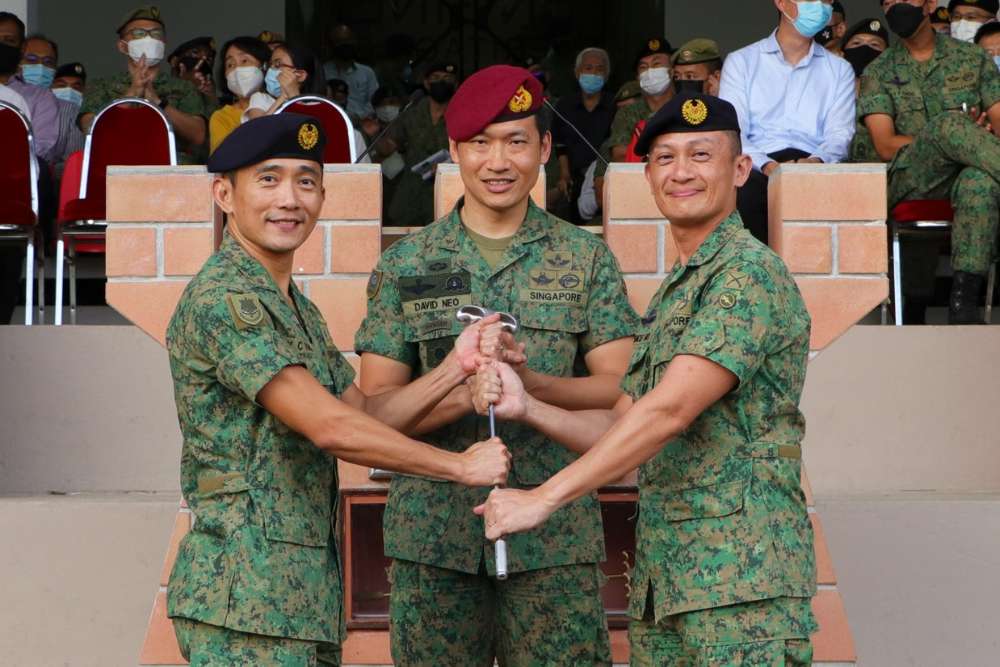 At the Change of Command Parade held at Nee Soon Camp Complex on 28 Jun 2022, COL Tong Yi Chuen (left) handed over the command of the Singapore Combat Engineers to COL Terence Ho (right). The Witnessing Officer was Chief of Army, then-Brigadier-General David Neo (centre). | IMAGE: FACEBOOK/@OURSINGAPOREARMY
The 45-year-old, who has had a 26-year career with the SAF, assumes the mantle of Chairman of the NDP 2023 Executive Committee. He shares that National Day reminds him of the unwavering Singapore Spirit and National Day songs, which he used to listen to on cassette tapes. He also recalls watching the parade in 2018 from Canberra, Australia where he was attending a course; when the National Anthem was played, he confesses that he teared up just like NDP 2022's "Crying Man" Azuan Tan Man" Azuan Tan did.
"It made me realise there's no place like home, and there's no place like Singapore," he says. "This is what I thought would be important to deliver to Singapore, the same experience, the same feelings, the same sentiments."
We talk to the father of three daughters – a pair of twins aged seven, and a two-year-old – about why this year's parade theme, "Onward as One", resonates so strongly with him, and what segment he's looking forward to the most.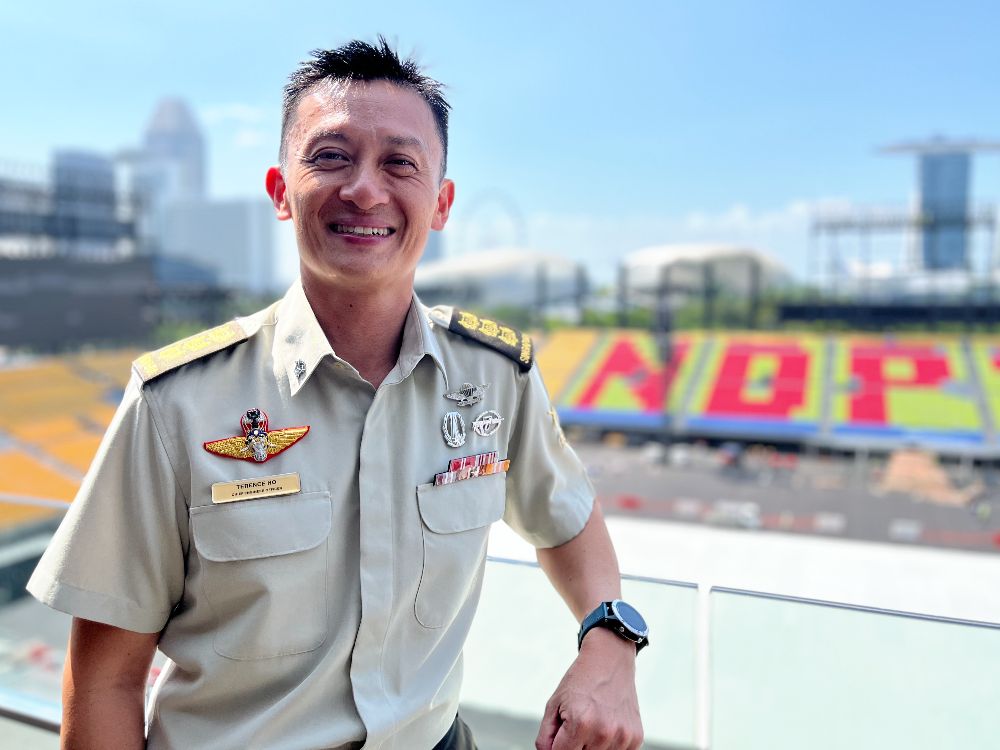 COL Terence's first involvement in NDP was back in 2002. | IMAGE: SIM DING EN
You're no stranger to NDP – tell us more, and what it's like stepping into the shoes of EXCO Chairman for NDP 2023.
My first NDP was more than two decades ago when I marched as part of the Colours Party for my Formation – and that was at the old National Stadium.
In 2005, I formulated the plans for spectator and traffic management for NDP, which was held at the Padang.
I have been involved in some other support roles for NDP since then, but taking up the appointment of EXCO Chairman was something I had never expected. It is a privilege and honour to do so, and I have met countless Singaporeans from all walks of life coming together passionately to participate or contribute to NDP 2023.
I am very heartened and inspired and will continue to do my best to give Singaporeans a vibrant, uplifting and meaningful celebration on 9 Aug 2023.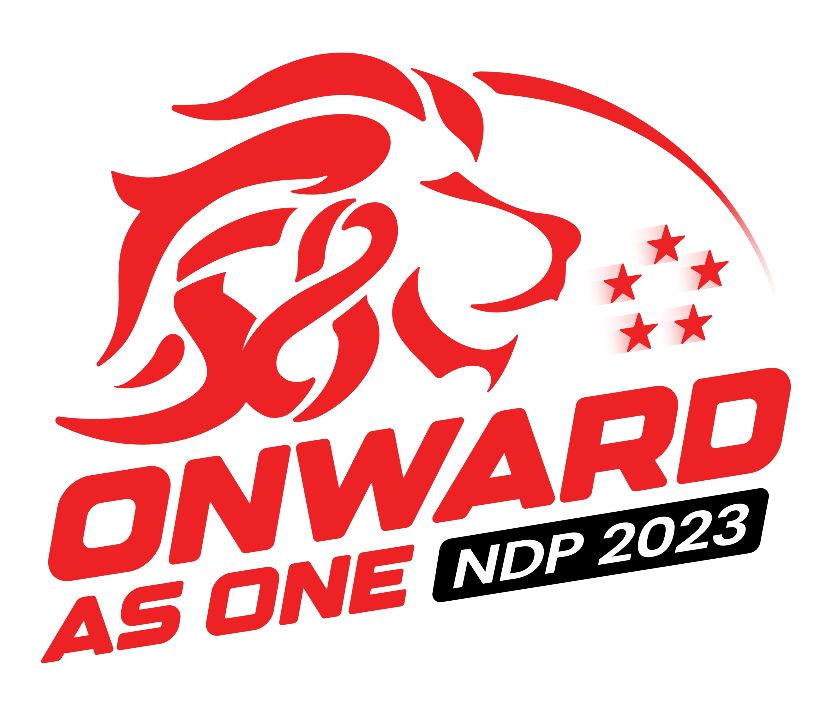 This year's logo is a stylised lion's head that has the number "58" incorporated into its mane, symbolising Singapore's 58 years of independence. | IMAGE: NDP 2023 EXCO
How does this year's NDP theme "Onward As One" resonate with you?
I truly believe as a Singaporean that Singapore needs to continue progressing for her survival. Singapore and her success has been nothing short of a miracle. Just look at how far we have come in the last 58 years. We must preserve this and continue to progress onward and [help our nation] prosper, and Singaporeans need to come together to continue building our shared future as one people.
This future must be one that will continue to be inclusive, regardless of race, language or religion, a future that is full of opportunities for all Singaporeans, with a wide range of pathways to success and a future with a society that is kind, caring and big-hearted. Singapore's progress is important in terms of economic measures and indicators, but equally important are all these softer aspects of who we are and what we stand for, and how we see or treat one another.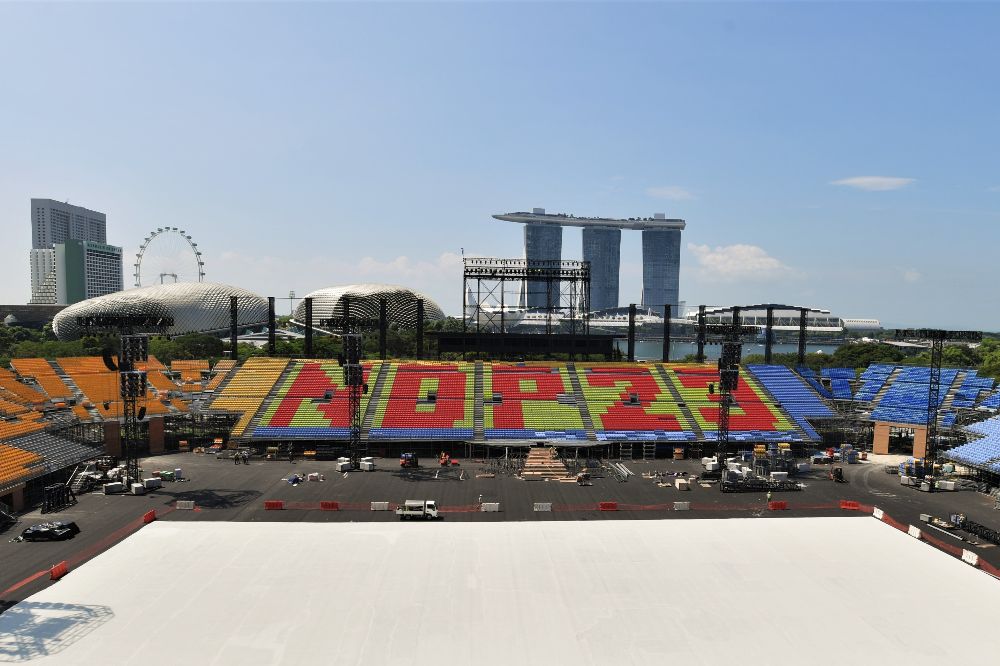 This year's NDP will take place at the Padang, which was the site of the first NDP in 1966. | IMAGE: NDP 2023 EXCO
How do you and your family usually celebrate NDP?
We will always watch NDP at home. It is a yearly affair for us.
What are you looking forward to the most at this year's parade?
The Total Defence Parade! This segment will be a refreshing take on Total Defence, and will feature the six pillars of Total Defence using floats, SAF, SPF and SCDF hardware, strung together with a story. It seeks to gain greater mind-share of Singaporeans on the importance of every pillar of Total Defence, and also seeks to create greater awareness that every Singaporean can play a part towards the strength and security of Singapore.
The concept of Total Defence has never been more relevant and I hope this segment will inspire future Singaporeans to continue playing an active role towards the strength and security of Singapore.
The NDP theme song this year is "Shine Your Light". Who comes to mind as an example of someone who shone their light, and in doing so, had a positive impact on you?
Without a doubt, my mum. She raised me and my two siblings, and taught us the importance of grit and determination against whatever challenges life throws at us. She spoke little English, but when we were growing up, I remember she picked up many new skills, sought new qualifications, and juggled between work and taking care of us in order to give us a decent living and a chance to be successful in our lives. She shone her light on the three of us and inspired us to give our best in whatever we do in our lives.
---

More about NDP 2023
Fun facts about this year's show:
It commemorates Singapore's 58 years of independence.
It will be held at The Padang, where the first NDP was held in 1966.
One highlight to look out for is the Total Defence Parade – expect lots of floats, military and civil defence hardware, and multi-media.
Another highlight is a more tok kong aerial display to celebrate the Republic of Singapore Air Force's 55th anniversary.
There'll be a new Guard-of-Honour marching contingent from the Singapore Armed Forces' fourth service, the Digital and Intelligence Service.
Expect crowd favourites including the Red Lions, Presidential Gun Salute and sensational fireworks.
Can't be present at The Padang? Catch the NDP celebrations, called "GetActive! Singapore Heartland Festival", on 5 and 6 Aug at Bedok Stadium, Jurong West Stadium, Toa Payoh Stadium, and Woodlands Stadium; and on 6 Aug at Our Tampines Hub. The State Flag and fighter jets will be making their way here too. And yes, there'll also be fireworks at these locations. Woo hoo!

For the latest updates on Wonderwall.sg, be sure to follow us on TikTok, Telegram, Instagram, and Facebook. If you have a story idea for us, email us at [email protected].