5 Times RSAF Jets Have Been Scrambled Because Of Bomb Scares
At approximately 4.55pm on 12 Oct, the Singapore Police Force received a report regarding a suspected bomb threat aboard Scoot flight TR16, en route from Singapore to Perth.
The flight, having already left Singapore, promptly made a U-turn and returned to Singapore. With the guidance and protection of a pair of Republic of Singapore Air Force (RSAF) F-15SG fighter aircraft, flight TR16 touched down safely at Changi Airport around 6.26pm.
After completing security checks, the police arrested a 30-year-old Australian male passenger for Criminal Intimidation under Section 506 of the Penal Code 1871 read with Section 3(1) of the Tokyo Convention Act 1971. Police investigations are ongoing.
According to PIONEER, the RSAF's Air Defence Task Force deals with more than 350 suspicious air threats each year.
For instance, on 11 Sep 2021, RSAF F-16 jets were scrambled to investigate an unauthorised entry by a Royal Malaysian Police helicopter into Singapore's territorial airspace, specifically the eastern part of Pulau Tekong.
A few months ago, on Singapore's 58th National Day, the RSAF scrambled a pair of F-16s in response to a foreign civilian helicopter that had entered Singapore's airspace off Changi Airport. In both cases, our security wasn't compromised, and the F-16 jets were stood down.
Here are four occasions in recent years that the RSAF has had to scramble its jets in response to bomb threats on board civilian aircraft:
September 2022
In the early morning of 28 Sep 2022, American passenger La Andy Hien Duc, 37, who was travelling alone, claimed he heard a voice in his head telling him that there was a bomb on board his plane, Singapore Airlines flight SQ33, from San Francisco to Singapore. Hien Duc is reported to have shouted "There is a bomb on the plane" at least twice. Moments following the alert, a pair of RSAF F-16C/D jets were swiftly deployed to provide an escort for the aircraft, ensuring its safe arrival at Changi Airport. Hien Duc was diagnosed with schizophrenia after his arrest, and sentenced to four weeks' jail.
---
June 2019
On 2 Jun 2019, there was a bomb scare (later identified as a hoax) on board Scoot flight TR385 from Cebu to Singapore. The RSAF dispatched two F-15SG fighter aircraft to provide an escort for the inbound flight. Defence Minister Ng Eng Hen wrote in a Facebook post: "The SAF takes every threat as real and seriously, until proven otherwise. The RSAF will stay ever vigilant."
---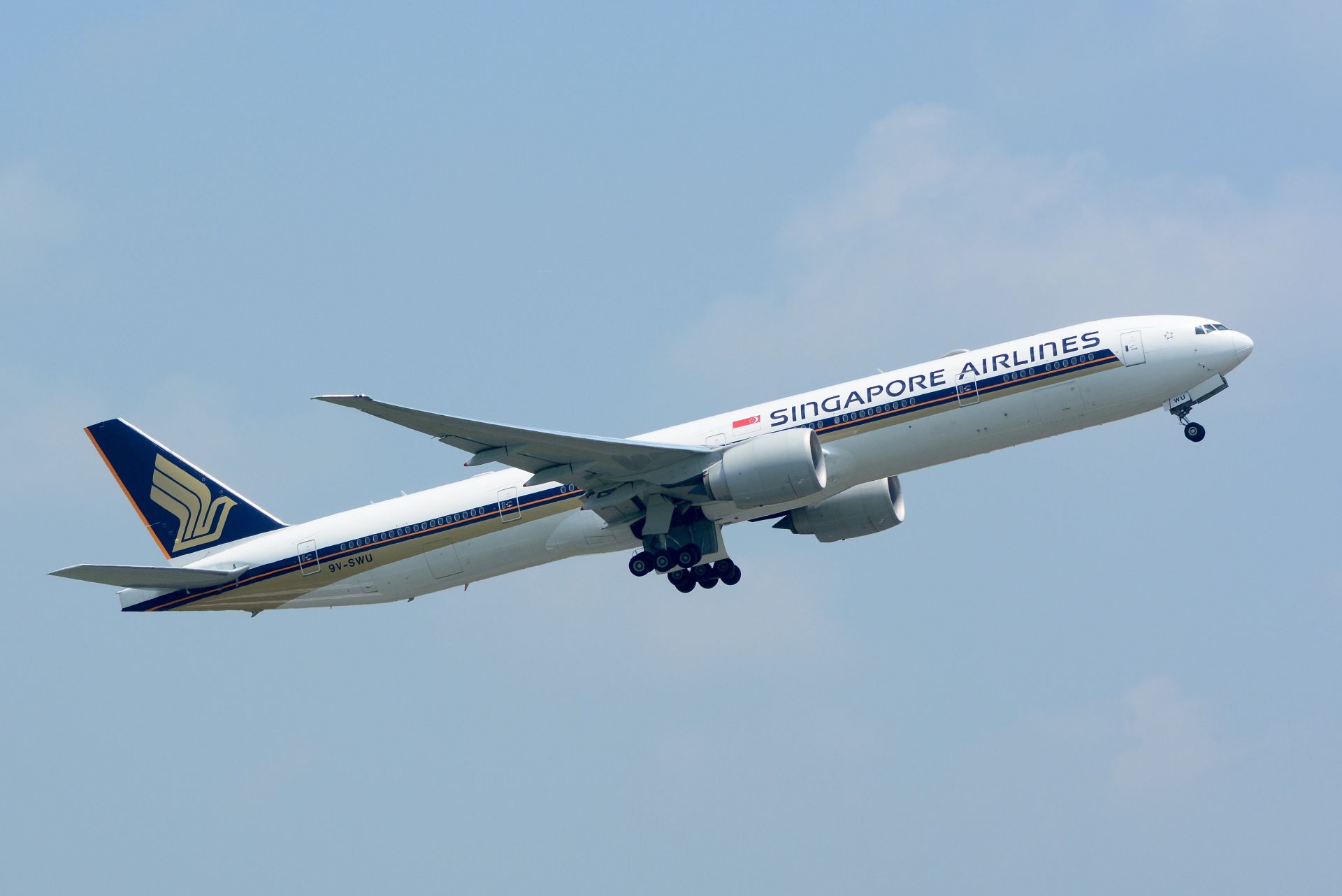 IMAGE: WIKIMEDIA COMMONS/@MASAKATSU UKON
March 2019
Singapore Airlines flight SQ423 received a mid-air bomb threat on the night of 25 Mar 2019 local time. The Boeing 777-300ER from Mumbai to Singapore with 263 passengers on board was escorted by a pair of F-16 C/Ds to safety. Following the plane's arrival at Changi Airport on the morning of 26 Mar 2019, a thorough search was carried out, yielding no discovery of any suspicious items, a police spokesperson said.
---
April 2018
A man on board Scoot flight TR634, which departed Changi Airport for Hat Yai, Thailand on the afternoon of 5 Apr 2018, made a false bomb threat. RSAF scrambled a pair of F-15SGs to escort the plane, which was carrying 173 passengers and six crew members, back to Changi Airport. The airmen reported in an RSAF Facebook post: "We got the pilots' attention by flying close to the Scoot plane so that they could see us. We checked visually if there were any abnormal activities within the cockpit and the cabin. We then escorted the Scoot plane to land while constantly ensuring that the pilots complied with all our instructions."
For the latest updates on Wonderwall.sg, be sure to follow us on TikTok, Telegram, Instagram, and Facebook. If you have a story idea for us, email us at [email protected].