Singapore's Skyline Shines Bright for Alzheimer's Awareness
If you were wandering about the Lion City last evening (21 Sep), and noticed several iconic buildings – including the Singapore Flyer and National Gallery Singapore – illuminated in purple light, it was for a very special reason.
Yesterday was World Alzheimer's Day, and, as part of World Alzheimer's Month and Dementia Singapore's mission to raise awareness of the condition and the people and communities impacted by it (including caregivers, family members and healthcare professionals), seven structures around Singapore were part of the #ShineForDementia light-up event.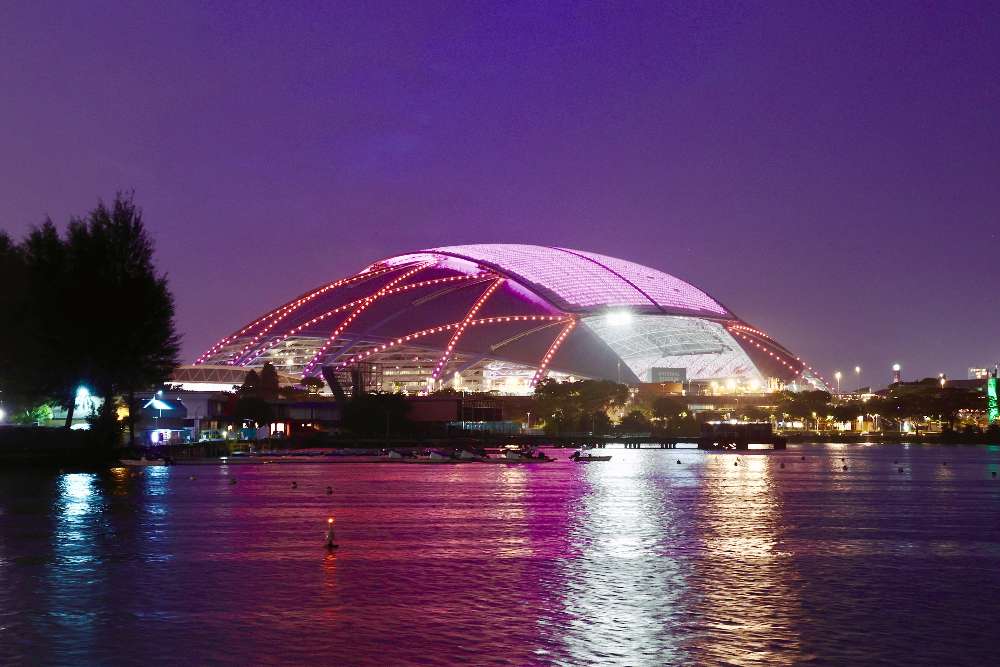 Singapore Sports Hub. | IMAGE: DEMENTIA SINGAPORE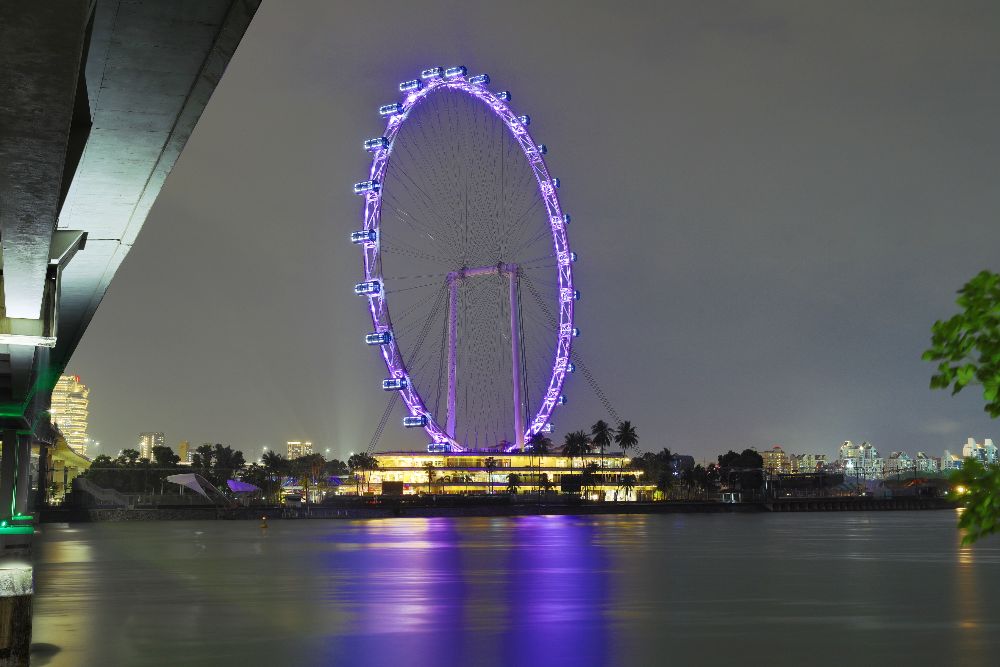 Singapore Flyer. | IMAGE: DEMENTIA SINGAPORE
And why purple? It is the universal colour linked to dementia. Yellow (which is seen in Dementia Singapore's logo, and appeared on some façades last evening) embodies positivity.
The structures that were lit up included the Esplanade – Theatres on the Bay, National Gallery Singapore, Singapore Flyer, Singapore Sports Hub, and three malls: The Centrepoint along Orchard Road, Century Square in Tampines, and Northpoint City in Yishun.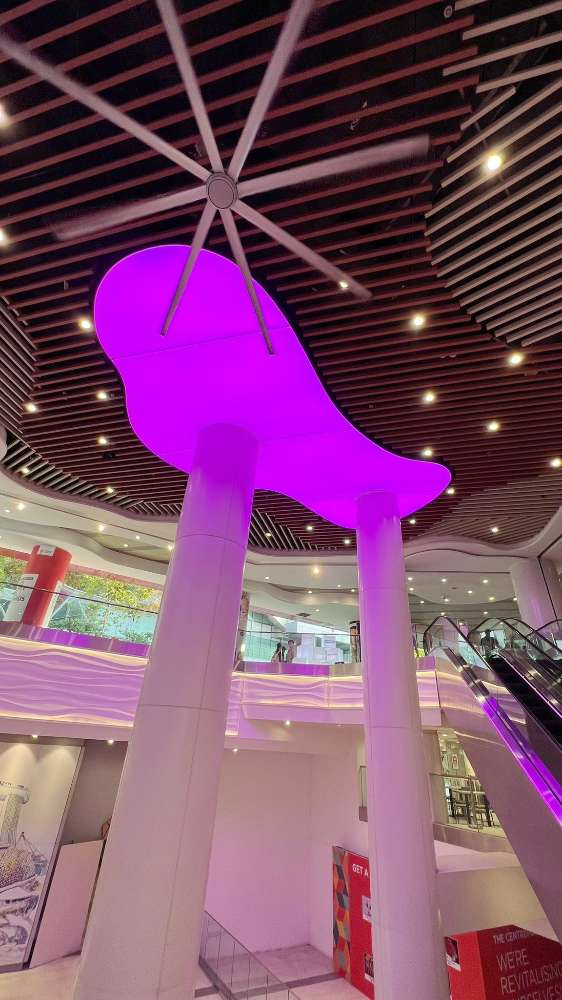 The Centrepoint. | IMAGE: DEMENTIA SINGAPORE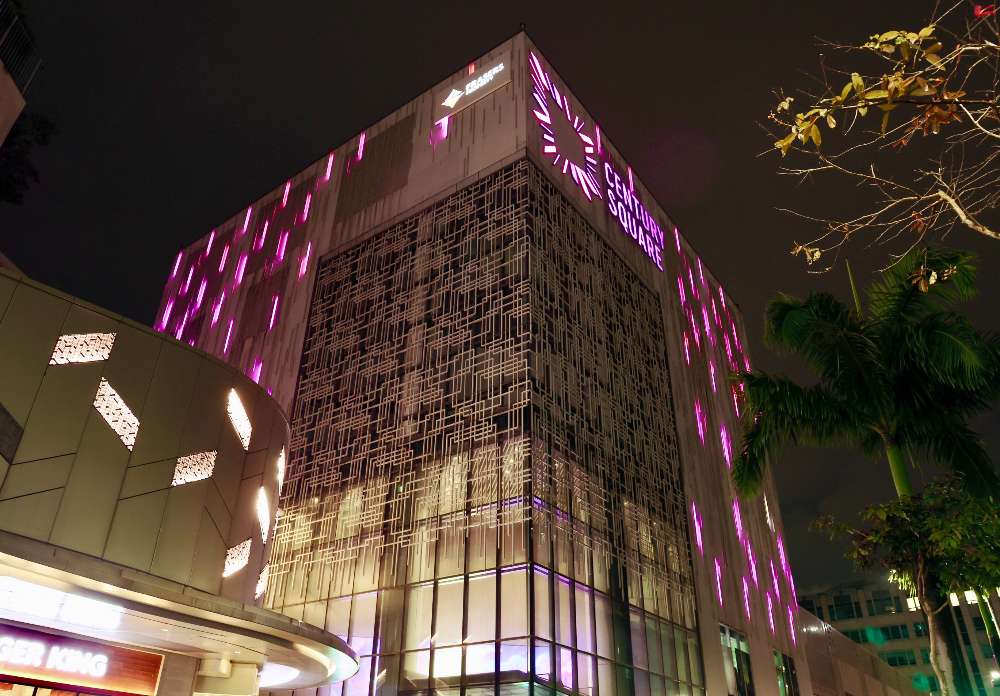 Century Square in Tampines. | IMAGE: DEMENTIA SINGAPORE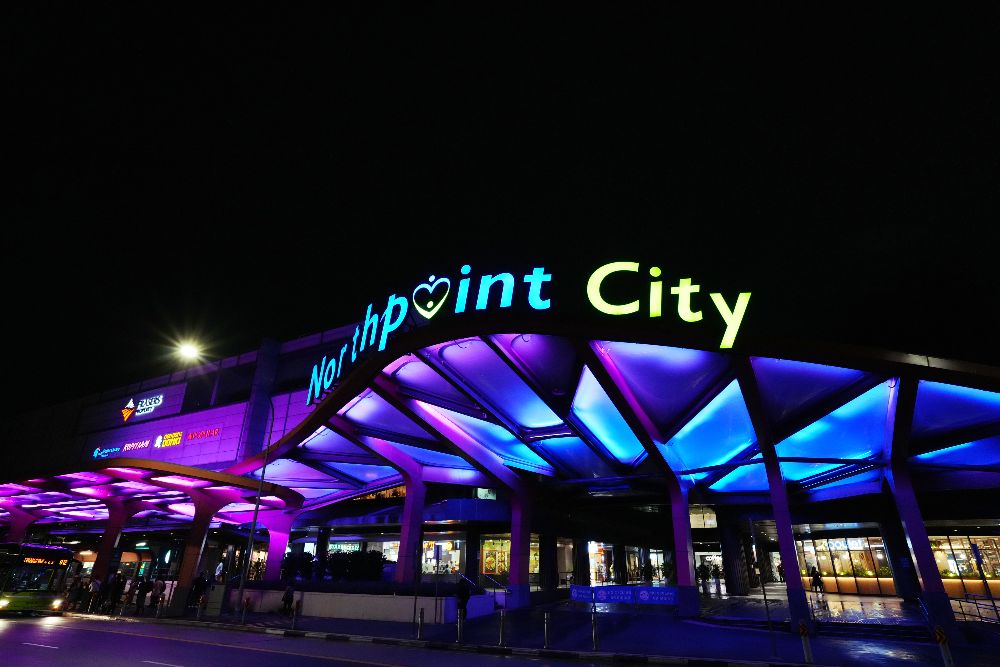 Northpoint City in Yishun. | IMAGE: DEMENTIA SINGAPORE
"We see our malls as social hubs of the communities in which they serve. Through initiatives such as #ShineForDementia and Inclusive Champions, and enhancing our properties to improve mobility and accessibility, our spaces help bring people together to bond over shared experiences and strengthen our social fabric," says Soon Su Lin, Chief Executive Officer of Frasers Property Singapore, which manages The Centrepoint, Century Square and Northpoint City.
"We are honoured to join Dementia Singapore in raising awareness of the need to build a society of empathy and hope."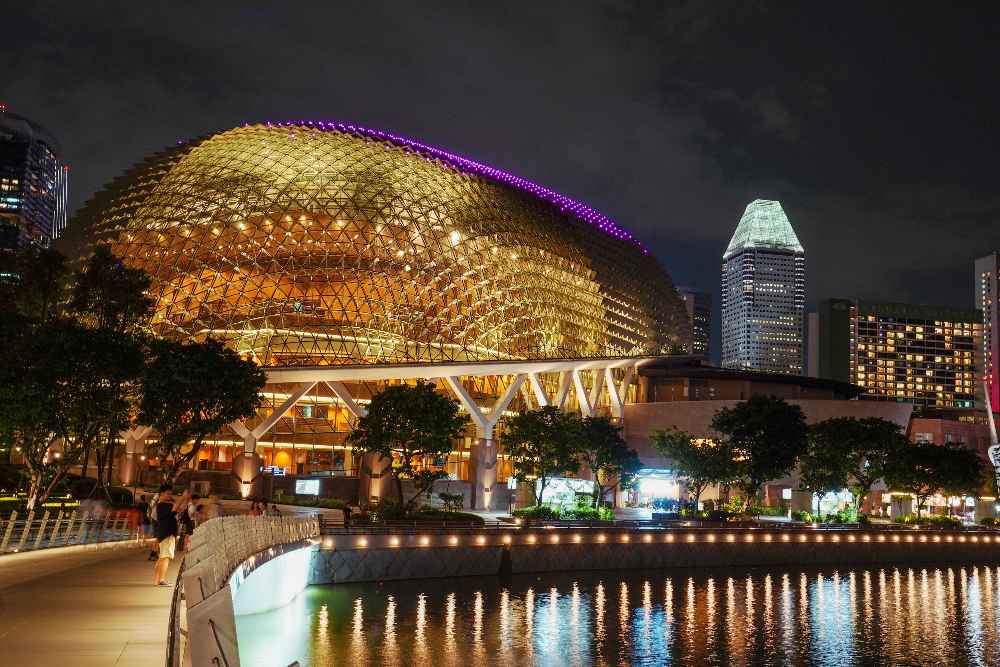 Esplanade - Theatres on the Bay. | IMAGE: DEMENTIA SINGAPORE
Grace Low, The Esplanade's head of Customer and Community Engagement, and its Accessibility Taskforce's lead, points out that the arts venue actively supports persons living with dementia and their caregivers.
"Besides being a Dementia-Friendly Arts Venue and Dementia Go-To-Point, all Esplanade Presents programmes that offer concessions have ticket concessions for persons with disabilities (PWDs), which persons living with dementia can utilise," she says.
"This concession for PWDs also extends to one accompanying companion which we hope is beneficial for the community. In line with our goal of accessibility and inclusion, since October 2022, Esplanade has also been piloting Relaxed Environment (RE) performances which welcome audiences of all ages and abilities, and allow audiences to leave and re-enter performance venues whenever necessary."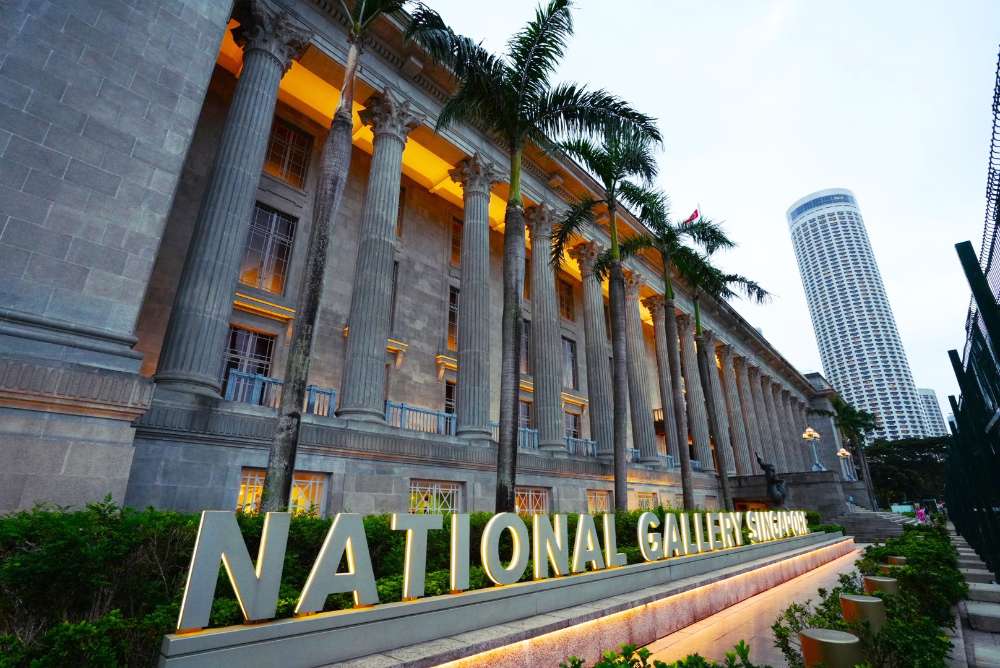 National Gallery Singapore. | IMAGE: DEMENTIA SINGAPORE
Likewise, National Gallery Singapore is committed to fostering a thoughtful and inclusive society.
"Through our Art with You programme that we co-developed with Dementia Singapore and launched last year, we aim to continue encouraging positive engagement by combining people-centred care with arts engagement," says Alicia Teng, National Gallery Singapore's Deputy Director of Community & Access.
"Our certification as an official Dementia Go-To Point further solidifies our dedication."
For the latest updates on Wonderwall.sg, be sure to follow us on TikTok, Telegram, Instagram, and Facebook. If you have a story idea for us, email us at [email protected].