Benjamin Kheng + Murder + NS + You = Exciting Part 2 Of Local Play
An army camp, a grisly discovery and a supernatural mystery. Sounds like a typical day in BMT, no? Fresh off a successful three day-run earlier this year, Sight Lines Entertainment is now back with a sequel to Asia's first virtual horror-mystery escape room with live-action gameplay.
"Murder at Mandai Camp: The Case Reopens" is written and directed by award-winning playwright-director Chong Tze Chien and sees the addition of Benjamin Kheng (vocalist of The Sam Willows and entertainer) to the original cast as the key CID officer who reopens the case.
The story picks up immediately after the prequel and the series of unfortunate events that plagued prime suspect REC Tan Chee Meng (Bright Ong), former lieutenant Haziq (Erwin Shah Ismail), and CPT Ronald (Ronald Goh) after the untimely demise of young recruit Ilhan Rozells (Irsyad Dawood).
While Ben's too busy solving crimes to answer our questions, we instead spoke to two rising stars of the local theatre scene, Ronald Goh and Irsyad Dawood, to tell us more about this interactive choose-your-own-adventure experience.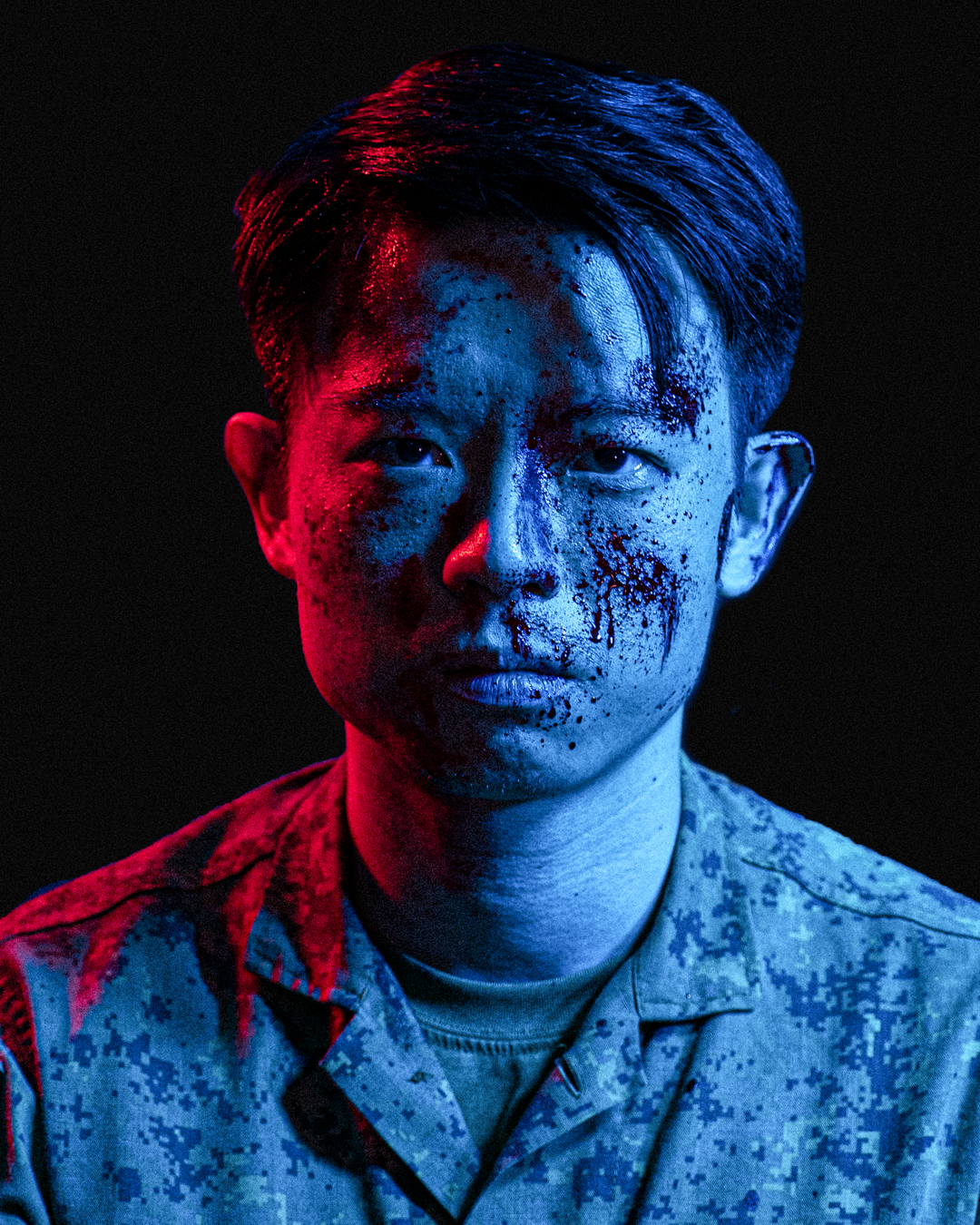 How does the new show build on the original "Murder in Mandai Camp"?
Ronald: The new show picks up a couple of months after the original one. Audiences can expect a new character, a whole new premise, deeper backstories and a whole lot more engaging content that is highly interactive and technology-driven that promises to entertain. Also, not to forget spooky scares!
Irsyad: If you thought you knew what happened in the first "Murder at Mandai Camp", you are dead wrong. "The Case Reopens" expands the universe of the original "Murder" mystery with the aid of 360-video that immerses investigators and presents them with more clues and evidences.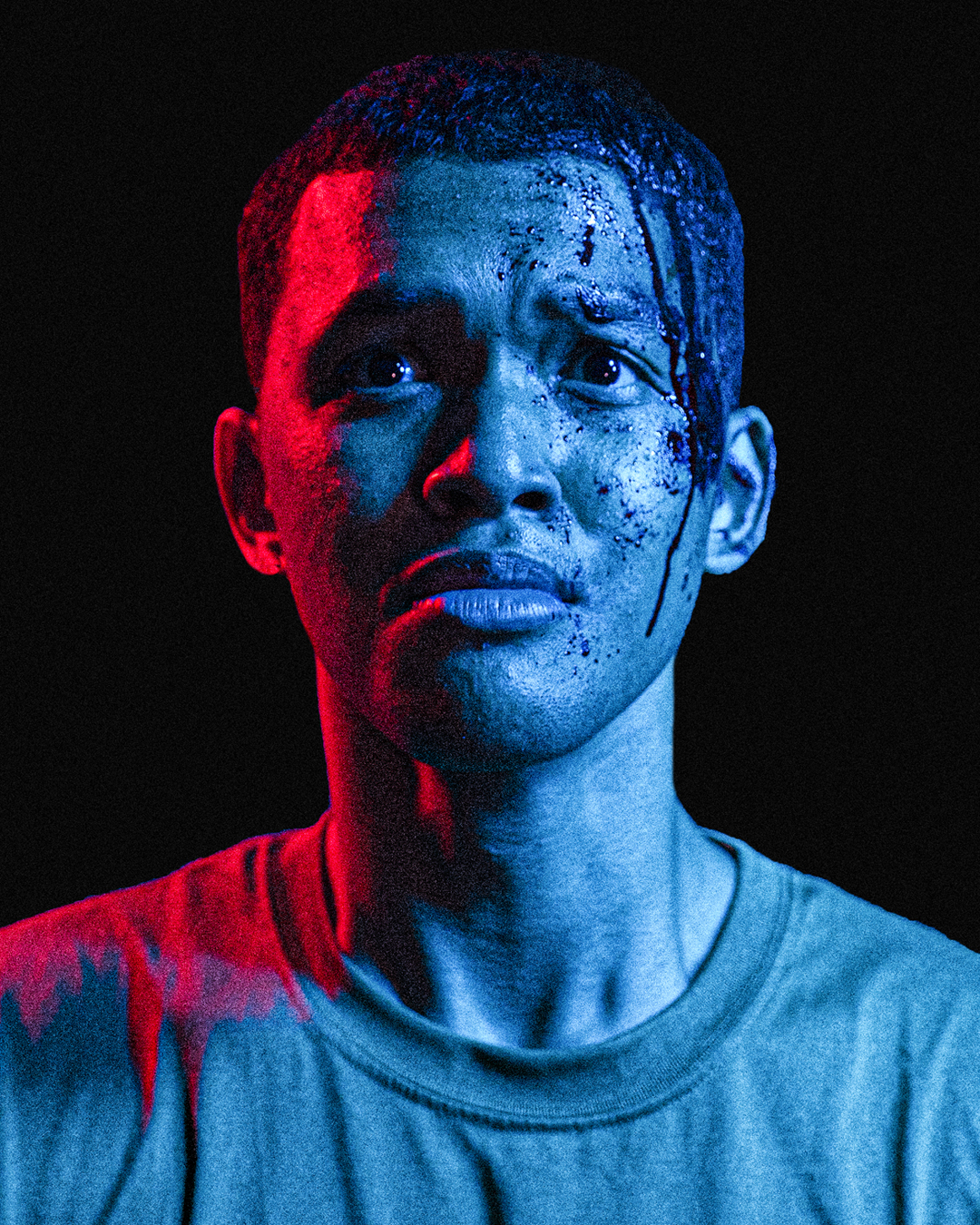 How was your experience acting in this medium, in comparison with a regular theatre show?
Ronald: It was definitely challenging! Usually, you either rehearse for quite an extended period of time for a stage play, or film short scenes for television.​ For this medium, we shot long sequences with multiple cameras but had fewer rehearsals as compared to a usual stage play, so a lot of focus and preparation was required.
It took time and a chunk of mental energy to process and make sense of the huge chunks of information in the dialogue. I had to do all this while staying conscious of my reactions to my co-actors and staying in the moment while shooting the scenes. I definitely took up the responsibility of the role and dedicated time to memorising the monologues with the help of a close friend of ​mine in my own time.
Also, there were definitely nerves involved while acting the scenes with veterans such as Erwin, Bright and Ben, but they were great to work with and super supportive. Being a part of this show has definitely challenged me. I believe it has helped me take my acting to the next level.
Irsyad: Acting for multiple 360-cameras is a whole new challenge in itself. Apart from filming on location (forest, toilets etc) instead of acting on stage, which presents it's own set of challenges, the biggest difference is the specificity of our blocking and actions, because we want to make sure viewers can see what we are doing within their 360-vision.
Tell us more about your character. How is he central to the story and how did you prepare for the role?
Ronald: CPT Ronald Chan is a rather by-the-book kind of character. He is driven by his love for his family and has always done things according to societal expectations. He is your no-nonsense kind of guy, and yet, at the core of him, I think he has a deep care and love for his job and family.
You'll find that CPT Chan plays a bigger role this time round as compared to the first edition, because his past is embedded in the plot. He struggles with the need to protect his reputation and position that he has painstakingly taken years to ​build ​while being driven by a powerful desire for justice. Through it all, I think he has a pure heart, although buried under years of unresolved anger and a warped sense of dealing with loss.
Irsyad: Ilhan Rozells is the white horse of his BMT company, and throughout his short time in the company, he has been targeted and bullied by his bunkmates. Unfortunately he doesn't get to ORD or even POP, because he is dead.
It has only been 2 years since I was in BMT and so it felt like a short trip back in time for me. I also shaved my head again!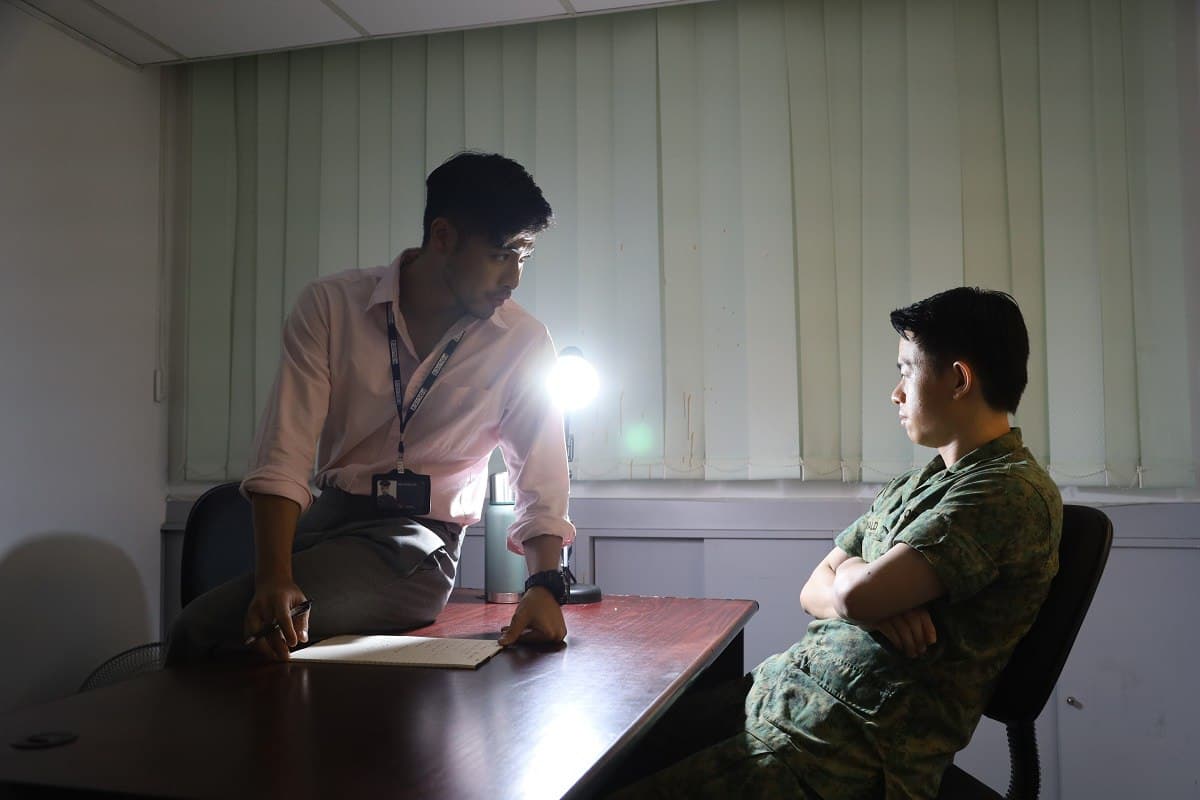 How was it like working with the rest of the cast?
Ronald: The cast were lovely to work with. It was nice getting to know each of them on a personal level and I'm grateful to have finally gotten the chance to work with Tze Chien through this project. I saw it as an opportunity to improve my acting skills while connecting with my co-actors.
I'm always fascinated by people and their stories and would find pockets of time to communicate with my co-actors (that's if they are not occupied or running lines).
Irsyad: Working mainly with Bright and Erwin, it felt like they were my big brothers on set. We have very physical scenes together and it was always a joy to workshop the choreo and movements with these two on set.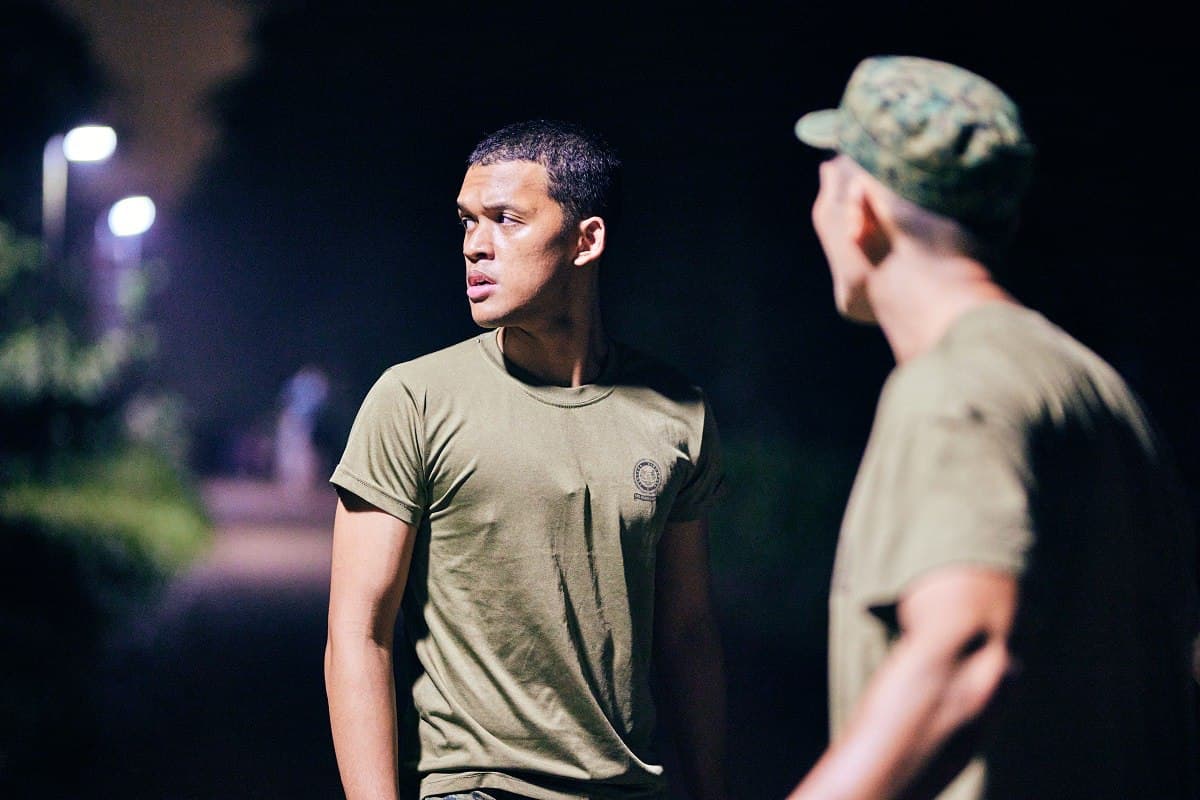 In the spirit of the show, do you have any ghost stories that you can share from back in your NS days, whether it was a personal encounter or one encountered by your fellow mates?
Ronald: I only remember once when I was in BMT that I woke up in the middle of the night in my bunk having seen a ghostly white figure. I quickly hid ​under my green blanket while praying and soon fell asleep after. I'm not exactly sure if I really saw what I saw, or it could have been because I was too tired from the day's activities. It could have really just been a dream, who knows right?
Irsyad: When I got posted into a new training school, I found a note in my locker that read "there is a girl that lives in this bunk, and she will wake you up at 3am every night, but she means no harm". This obviously freaked me and my bunkmates out.
But what was even creepier was that we all kept waking up in the middle of the night around 3am to 3.15am every night. None of us saw anything, but we knew, there was one more soldier in the bunk.
With more companies in the arts scene entering the digital realm in light of our current situation, to what extent do you see this as an opportunity for innovation?
Ronald: I think "Murder at Mandai Camp" (MAMC) and Sight Lines Entertainment is at the forefront of a new frontier of digitalisation and bringing tech into the performing arts. We have seen many zoom theatre plays online over the circuit breaker period, but having a 360 live-action gameplay experience, MAMC is the first of its kind in the region.
I'm inspired, humbled and excited for what's to come and hope I can create projects while keeping in mind of the possibilities that innovative technology can bring to the arts.
Irsyad: I feel like this is a wonderful opportunity for us to experiment and play with the possibilities of advanced video and film technology to push the boundaries and accessibility of performance!
A lot of the things that are being attempted in this production have never, in my knowledge, been done at this scale, and, under the artistic direction of Chong Tze Chien, I can't imagine what other creative possibilities are in store in the future.
Murder at Mandai Camp: The Case Reopens will stream for 90 minutes on-demand between 8pm and 4am daily, from 22 December 2020 to 2 January 2021. Tickets are available at $20 per audience-participant here.
For the latest updates on Wonderwall.sg, be sure to follow us on TikTok, Telegram, Instagram, and Facebook. If you have a story idea for us, email us at [email protected].