DID YOU KNOW: Singapore Has These Bizarre World Record-Breaking Feats
1. Most number of people on trampolines
You jump, I jump. This honour goes to the 375 people who gathered at The Lawn @ Marina Bay in July 2017, and then bounced up and down on mini trampolines for five minutes. There were actually 376 participants but one was disqualified because she stopped midway to snap a selfie and was… given the bounce.
2. Most number of people applying false eyelashes
Don't blink now. The 324 participants taking part in this mass lash exercise sure didn't.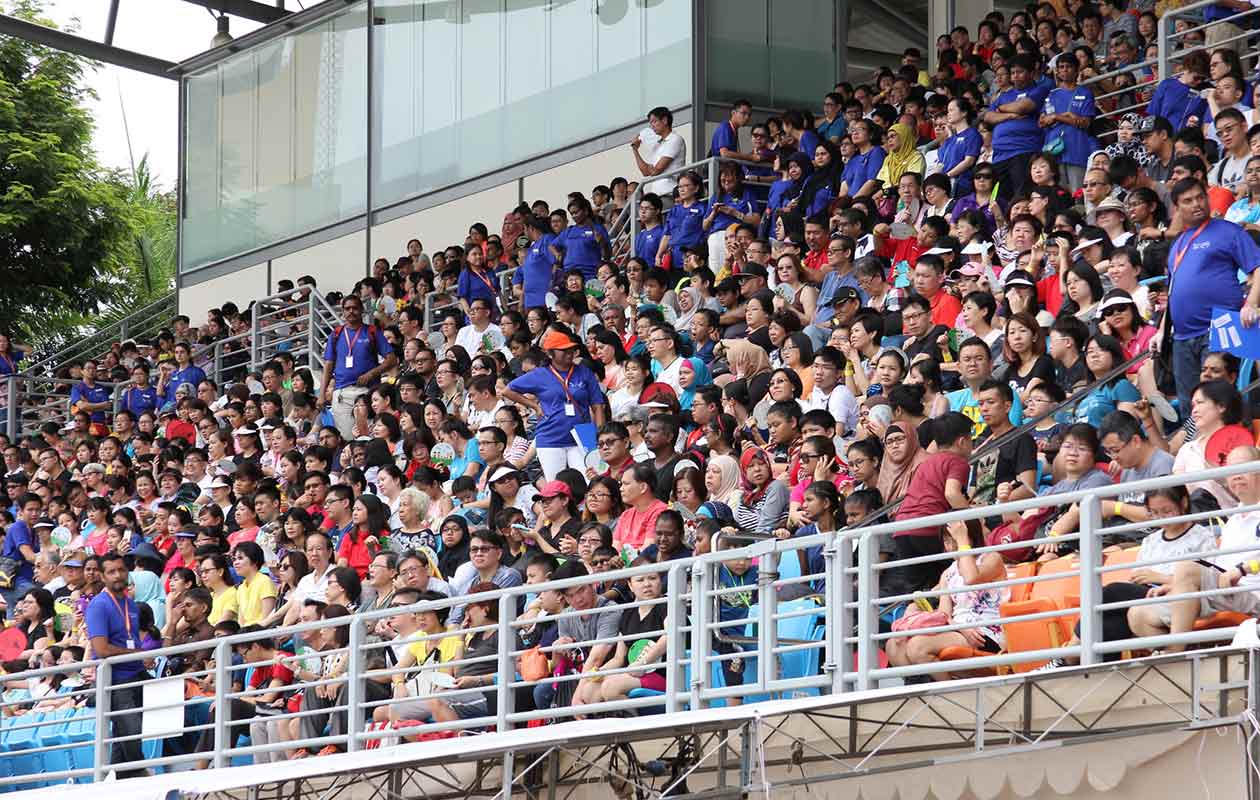 3. Largest reunion of people born at the same hospital
To celebrate its 50th anniversary, the KK Women's and Children's Hospital (KKH) brought together 2,241 people at Bishan Stadium. What they shared in common? Despite their far-ranging ages (from seven to 85!), they had all been delivered at KKH. And so, a new record was, erm, born.
4. Largest gathering of people dressed as storybook characters
Not your regular Comic-Con but more of a Storybook Con where 1,560 people came together, dressed as Harry Potter, Snow White and more in 2014 at the Tanglin Trust School. Hmm, it's pretty much what happens on a Saturday afternoon in Tokyo's Harajuku, you know.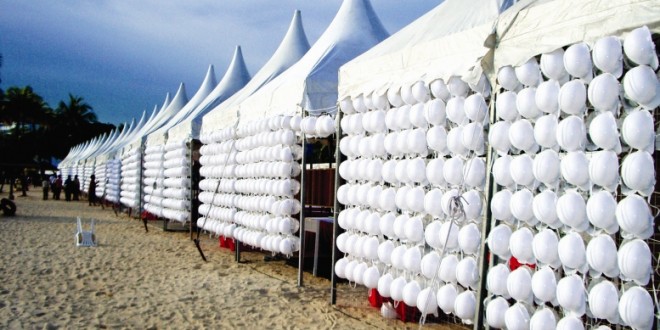 5. Longest chain of helmets
They were safety helmets, to be precise. And 18,000 pieces of these were put side by side on Siloso Beach in 2007 by Keppel Offshore & Marine Limited to create a 5,664m-long chain. Safety in numbers, we guess.
6. Most number of people wearing balloon hats
Sounds like just a hot air idea? Not to the Ang Mo Kio GRC and Sengkang West SMC, and the People's Association Balloon Sculpting Interest Groups. In 2014, 5,911 people showed up wearing balloon hats to land a new record.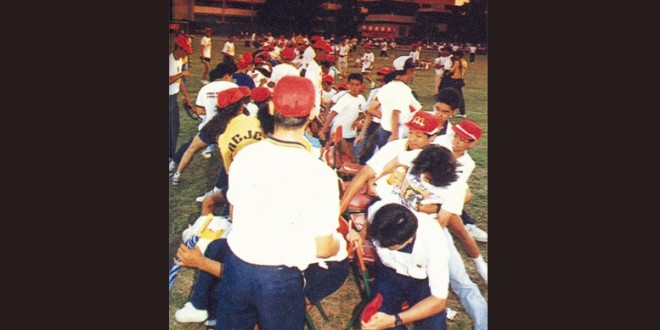 7. Largest game of musical chairs
In 1989, the Anglo-Chinese School held this three-and-a-half-hour marathon with 8,238 participants. Imagine the mayhem involved.
8. The largest curry
Weighing 15.34 tonnes (or four times the weight of an adult hippo), it was cooked by the Indian Chefs and Culinary Association in 2015. Probably one of those rare cases where too many cooks do not spoil the soup. Or curry.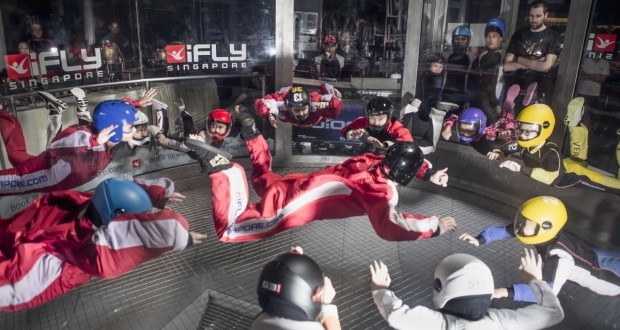 9. Most skydivers in wind tunnel
Achieved by iFly Singapore in 2013, the 13 skydivers were made up of 12 children and one adult. Because the tunnel wasn't big enough to accommodate 13 adults?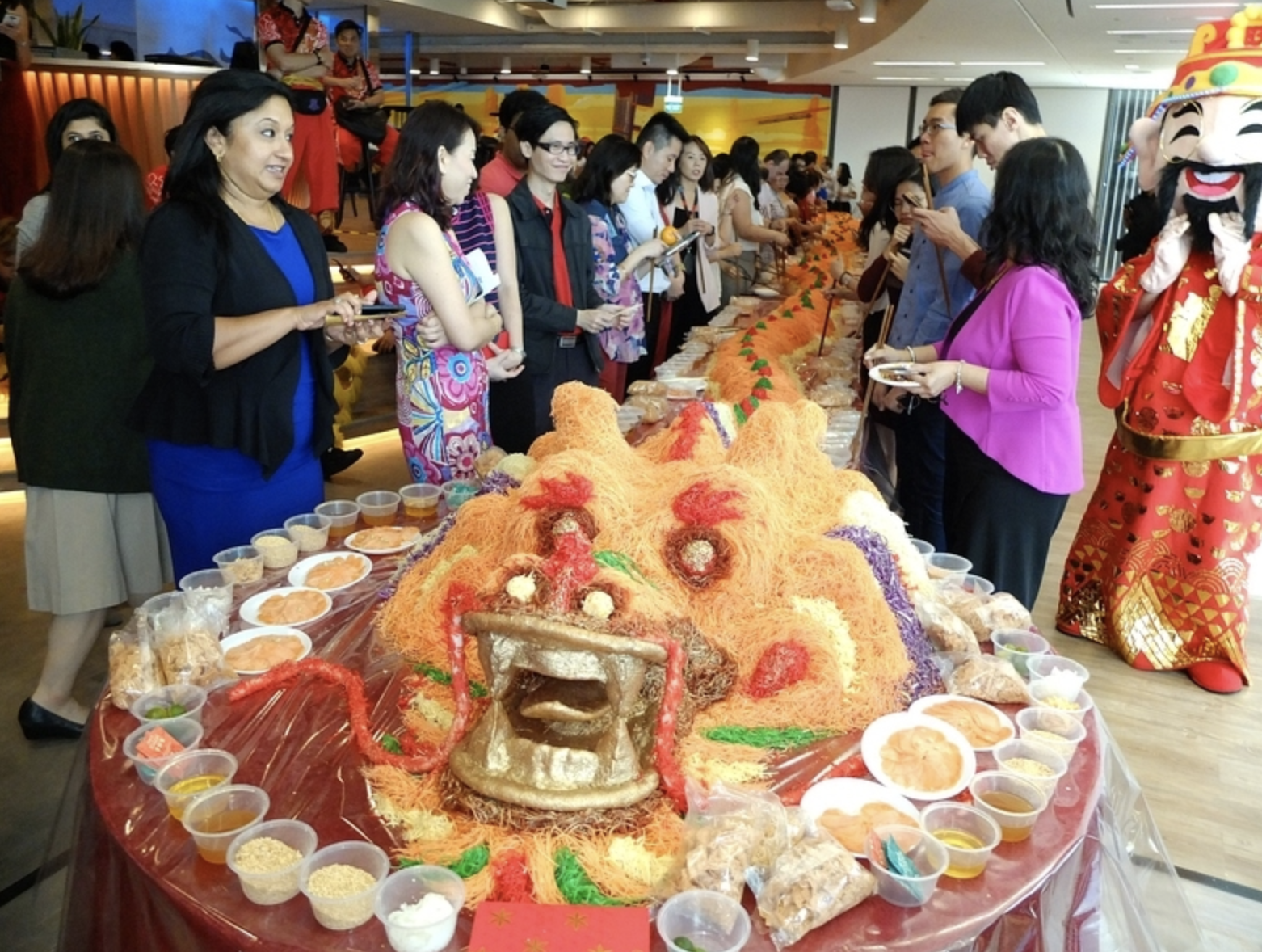 10. Longest lo hei yusheng salad toss
Considering there are only that few countries where lo hei is eaten, we aren't surprised that this title went to Singapore. In 2018, Prudential Singapore set the record with a 343-metre yusheng shaped like a dragon. The entire thing took 8 hours to assemble and was made of 2,880 kg of vegetables and 29 kg of fish. We feel very sorry for the clean-up crew since we already make such an awful mess at a CNY table of 10 salad tossers.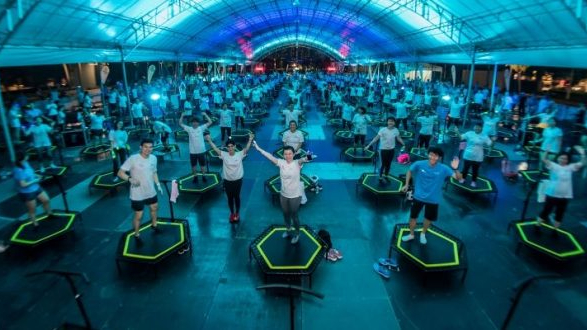 For the latest updates on Wonderwall.sg, be sure to follow us on TikTok, Telegram, Instagram, and Facebook. If you have a story idea for us, email us at [email protected].