Spotify Spotlight: Jjdroy And Reserate Join Forces For An Epic Rap Rock Team-Up
What do you get when you combine the ruthless aggression of a 5-piece metalcore band together with the lyrical flow of a rising star rapper?
Well, exactly what you'd expect: an earth shattering nu-metal based single from Reserate and Jake Joshua Deroy (a.k.a Jjdroy) titled "Cynic".
Jjdroy's signature grit and the band's thick and heavy riffs are both on full display. The young rapper combines well with lead singer Linus Sebastian's intense vocal delivery as they passionately espouse the ideals of staying true to living the way they deem right in the rocky industry of music, and not succumbing to the puppetry of it all.
It's our favourite rap-rock combo this side of Linkin Park and it has certainly resonated with listeners who yearn for the nostalgic days of the early 00s. In fact, the single has landed in five different Spotify editorial playlists since it's release: Beats & Rhymes, Border Beats, New Music Friday SG, New Music Friday Malaysia, and Fresh Finds.
We sat down with Jjdroy and lead guitarist Kevyn Chan to talk more about the project and their shared love of the nu-metal genre.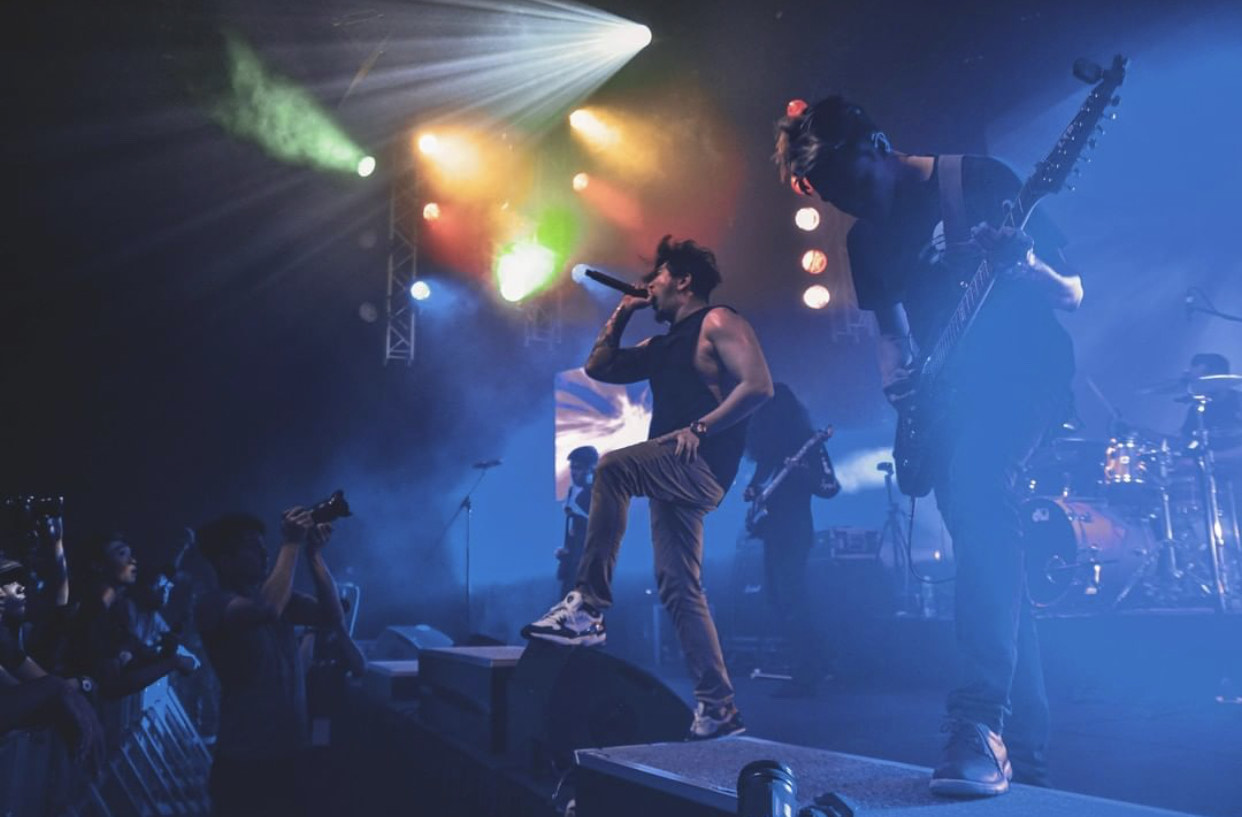 How did this epic collaboration come about?
Jjdroy: I was approached by lead singer Linus back in late 2019 to do a song together. But due to our busy schedules with work life and projects, we held off the collab until late 2020. I was juggling my pop punk EP "Forget" alongside writing with Linus. It felt nice to take a breather from rapping fast and to just focus more on expressing emotions in a slower but more conveyed manner.
Kevyn: We wanted to collab with Josh about a year or two back but just couldn't find the right time and song to be able to do so. It was only after the band decided to experiment with the realm of nu-metal that we actually called him up, and it was on the up and up all the way from then on.
How was the experience working together, and sharing the songwriting and creative process?
Jjdroy: The writing process was fun! I had some lyrics written down before I met the band but nothing was coming together or making sense until I sat down with the band to feed off each other's vibe and ideas, mainly Linus' as he was the one writing. After about 30 mins of experimenting and practice, we decided it was time to get on the mic and everything else from there was pretty much history.
Kevyn: It was actually really comfortable and it was like we'd known him all along when in actual fact, we had just met, like, half an hour ago! I guess the spontaneity of the whole band plus Josh's open-mindedness, and our similar taste in music allowed us to cohesively come up with something special in the form of "Cynic". Creatively, we kinda knew what we wanted; we just needed the inspiration for the meaning behind our lyrics.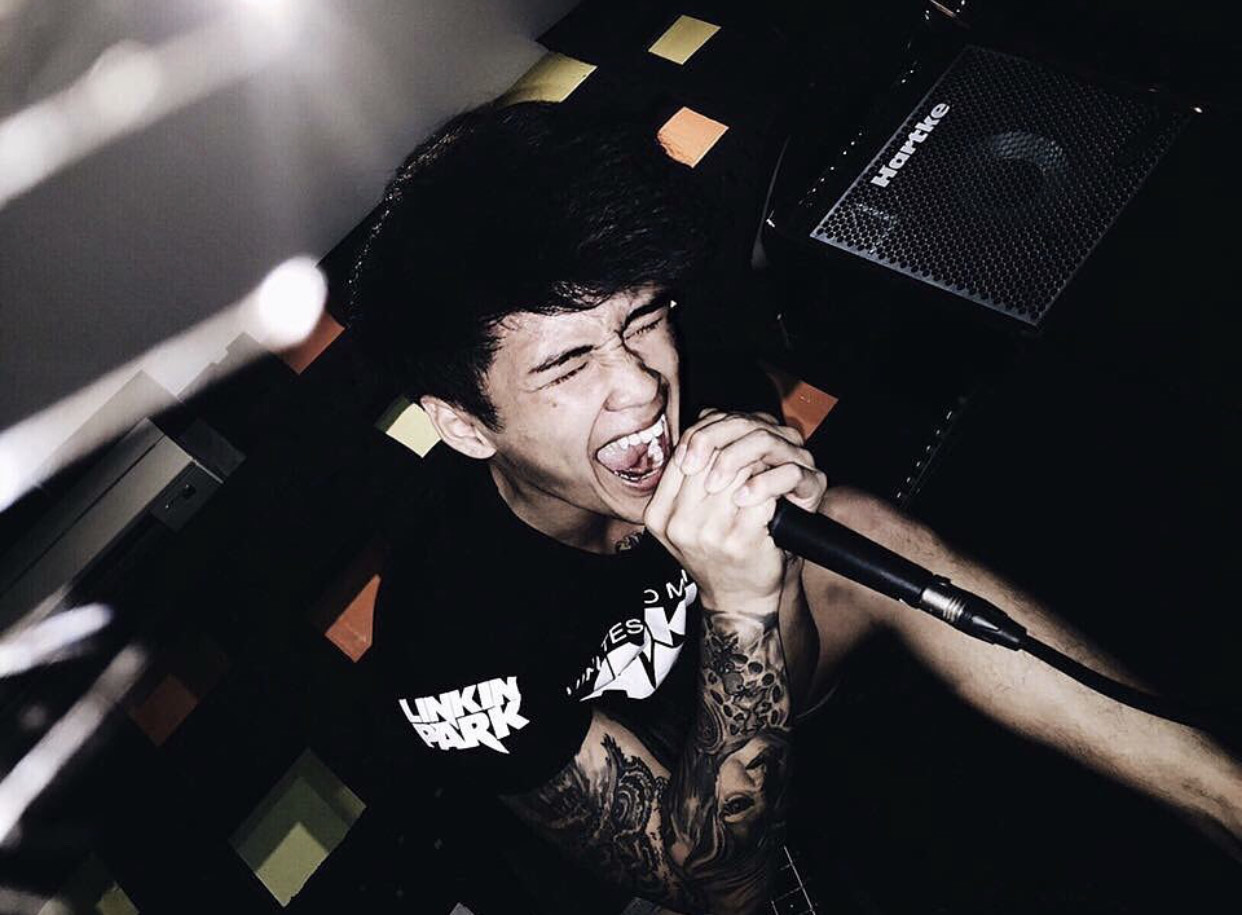 We haven't seen a more powerful rap-rock combination since Linkin Park, to be honest. Were they a huge influence on this team up? Which musical artists inspired you?
Jjdroy: Most definitely! I'm not ashamed to admit that I teared up when I was told about the passing of the late Chester Bennington. He remains one of my top inspirations in music and I'm sure the boys of Reserate can relate as well. In terms other artists, Eminem definitely sits at the top of my list when it comes to how I write and also for the wordplay. Then there's The Kid Laroi, Machine Gun Kelly, Sum 41, Chris Brown. Man, there're just too many!
Kevyn: Yeah! You guys hit the spot on this one; we are definitely not shy to admit that Linkin Park are one of the main influences on this track simply because of the diverse musical range and talent each individual member of our band has! After all, we all grew up listening to bands such as Linkin Park, Limp Bizkit and Silverstein, so it wasn't hard for us to picture what "Cynic" would be sonically moulded into. Other musical artists that inspire us in our musical endeavours are Bring Me The Horizon and Dangerkids, just to name a couple.
You guys have all dabbled in rap, R&B, pop-punk and now nu-metal. What do you enjoy about trying your hand in multiple genres? Is it a challenge or a way to explore your creativity?
Jjdroy: I just love experimenting with different sub-genres and learning what I'm good at, and what I suck at. That way, I'll know what I can and shouldn't do for every release. Some claim to be versatile, but based on the discography, they only jump around the fences of hip-hop itself and not above it. In my opinion, at least, to be versatile is to actually be bold enough to try different genres, and add them to whatever genre you're already doing - whether it's singing or rapping. That way, you have a whole repertoire up your sleeves, and something new and fresh for every release.
Kevyn: Like they always say, "the sky's the limit". And when it comes to creativity, it's anyone's game! As a band, we love to take on a challenge and we love to prove others otherwise. We started writing more progressive metalcore stuff as you guys can hear from our first EP "Infinite Entity", and we decided to change things up a little by exploring the nu-metal craze, and how we as a band love such a genre but would never veer towards it in fear of "selling out". But in the end, we decided to just "screw it", and go for something fresh to entertain our friends and fans alike!
The music video - whoa! What are you guys trying to put across with the narrative?
Jjdroy: Kevyn came up with the script and he sent it to me. I had a read and I was impressed. Not only because the storyline was brilliant but also because it depicts how we are as artists in this line of work.
Linus: Well, the music video concept was tied to the lyrics that we had written. It was to explore a "less spoken of" or "controversial" topic that has plagued the music scene in general for an eternity. It's generally about how labels want their artistes to "sell out" and write music that will "suit the masses" or sell well to bring in a profit for the label or recording company.
But this video depicts an individual's strength and principles in trying to break out from this vicious cycle. It shows that, as artistes, we should have a voice for our own creative aspects, and we should ultimately take control of what we want to sound like, and stay true to what made us fall in love with music.
Kevyn: The concept of the music video was to put across a story of a young rapper who gets manipulated into being just like every other commercially marketed pop artist. We show him being unhappy with the situation he's in and how he breaks out of it - although we do not suggest punching your label manager!

I was inspired a lot by Persona 5 because I was playing it a lot while writing the treatment for the music video, so I included the Jungian element of having masks in the video to portray someone who's lost their identity to the label. Originally, we planned to have more special effects in the music video, but due to spacial and budget constraints, we had to cut a lot of it out.
Click the tag "Spotify Spotlight" below to read all our other Spotify Spotlight articles.
For the latest updates on Wonderwall.sg, be sure to follow us on TikTok, Telegram, Instagram, and Facebook. If you have a story idea for us, email us at [email protected].