Things Singaporeans Queued For In 2019
Officially, Singapore still lacks a national sport, though football has often been proposed as the most likely contender. However, there's another option we've failed to consider; one which every Singaporean is intimately familiar with: Queueing. Armed with overnight supplies and a great deal of kiasuism, Singaporeans consistently demonstrate their competitive spirit in the eternal struggle to secure a spot in the line. Here are a few of the most memorable things Singaporeans queued for in 2019.
1. Shake Shack
When Singapore's first-ever Shake Shack opened back in April, the foodies rejoiced. Opening day saw over 300 people in the queue by 1 pm, with the first person in line having queued for 6 hours starting from 4.30 am.
2. iPhone 11
As always, any announcement of a new iPhone release is sure to attract crowds. Sure enough, by around 1 pm on 19 September, there were long, snaking queues of Apple lovers lining up outside Apple's Orchard Road store… with umbrellas, luggage and sleeping bags, in preparation for the iPhone 11's launch the next morning.
3. Gram Cafe & Pancakes
What could be better than delicious food from Japan? How about fluffy souffle pancakes from Japan served in tall, jiggly stacks? The cafe's grand opening at 1 pm on 16 June saw over 50 people in the queue, having waited 4 hours just to get a taste of these gorgeous pancakes.
4. Huawei
Sometimes, Singaporeans' penchant for queueing can backfire spectacularly. To celebrate our nation's 54th birthday, Huawei launched a three-day sale in late July where Singaporeans aged 50 and above were entitled to purchase a Huawei Y6 Pro 2019 at just $54.
Sounds good in theory… until police officers had to be called in to handle thousands of irate senior citizens after the phone sold out a few hours into the sale. Apparently, Huawei had severely underestimated the demand their sale would create, with some outlets stocking as few as 10 units of the advertised phone.
5. Robinsons Black Friday
Shopping and sales? Sign us right up! The first person in line started queueing at 4 am… on Thursday, waiting 27 hours for the Black Friday sale to begin. Talk about hardcore bargain hunting!
6. NAFA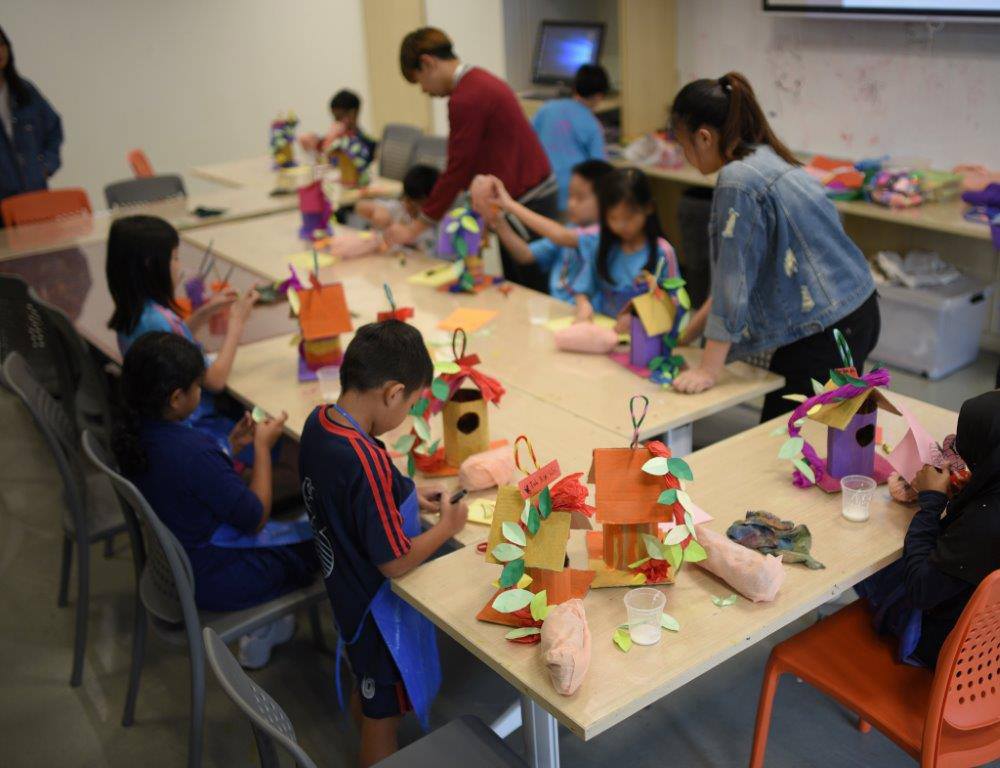 When it comes to education, Singaporean parents' kiasuism knows no bounds. Case in point: On 30 November this year, Nanyang Academy of Fine Arts' (NAFA) Bencoolen campus saw over 300 parents camping overnight with sleeping bags, yoga mats and snacks to register for art enrichment classes.
Not to secure a spot, mind you; these parents, whose children had already been guaranteed a slot in NAFA's art enrichment classes, started queueing as early as 2 am for a registration that wouldn't start until 9 am… to secure their preferred timeslots for these classes so they could optimise their kids' activity schedules.
7. Avengers Tickets
Even the Internet isn't safe from queueing frenzies anymore. When advance sales for Avengers Endgame tickets began on April 10 this year, there were the usual long queues outside cinemas and opportunistic scalpers on Carousell selling tickets for $500. However, the Marvel craze spun out of control online as well, causing the websites of local cinema operators like Golden Village, Cathay and Shaw to crash from sheer demand.
Shaw subsequently turned their site into an Endgame booking page, assigning queue numbers to potential customers in an attempt to handle the excess traffic. Of course, with over 62,000 Marvel fans in the queue by afternoon and an estimated wait time of more than an hour, the only true winners here were the now-wealthy Carousell scalpers.
8. McDonald's Hello Kitty Carriers
Last but not least, McDonald's capitalised upon Singaporeans' Hello Kitty fever this year by releasing a limited-edition Hello Kitty meal carrier to attract the kawaii-seeking masses. Queues started at midnight, with over 150 people in line by 7 am when the carrier launched. Naturally, the carriers were sold out islandwide by around 9 pm the same day… And soon resurfaced on Carousell for up to $50 (for reference, the carriers originally cost $7.90 each).
For the latest updates on Wonderwall.sg, be sure to follow us on TikTok, Telegram, Instagram, and Facebook. If you have a story idea for us, email us at [email protected].