What To Do This Weekend (10 to 12 Nov 2023)
Ready for the weekend? Here's what you can look forward to this week.
1. WB100 Celebrating Every Story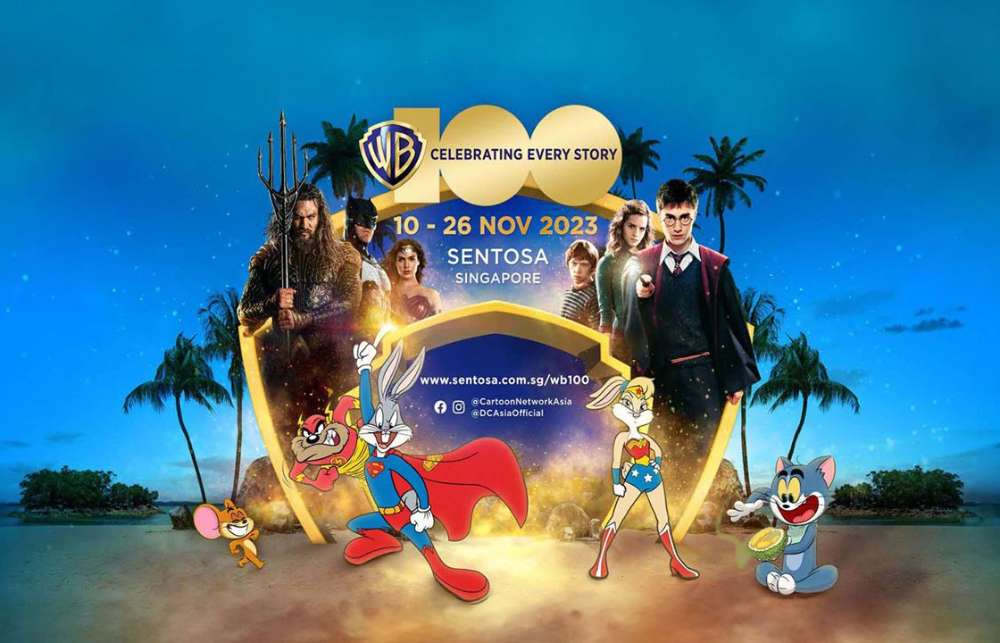 IMAGE: SENTOSA
Are you a fan of Harry Potter? How about classic Looney Tunes cartoons, or even the recent Barbie movie? If you answered yes, then head down to Sentosa this weekend for Warner Bros. Studios' 100th anniversary extravaganza.
Embark upon your journey at WB100 Central at the Central Beach Bazaar, where you'll travel back in time to explore the studio's history through an interactive experience introducing you to some of Warner Bros' most iconic characters.
Next, check out the WB Animation Zone, where you'll step into the unforgettable world of Tom and Jerry through exclusive storyboards, games, photo ops and even a giant Tom and Jerry inflatable.
Superhero fans will also want to explore the World of DC, which showcases iconic comic covers, curated comic books you can read, premium character statues, an interactive DC projection wall, and more.
Last but not least, don't miss the exclusive WB100 movie screenings, featuring both classics like Charlie and the Chocolate Factory and newer movies like Barbie.
10 to 26 November 2023
Find out more here
2. Affordable Art Fair Singapore 2023
The 16th edition of Affordable Art Fair Singapore brings with it a showcase of over a thousand original contemporary artworks by over 80 galleries from 20 countries.
Although most of us won't be able to afford any of these masterpieces ("affordable" in this case meaning under $15,000), you're still invited to admire the works on sale, and take part in other art-related activities such as special exhibitions, artist talks, art workshops for both kids and adults running the gamut from wellness offerings to DIY workshops and puppet theatres, and more.
10 to 12 November 2023
Find out more here
3. vOilah! French Film Festival
The 39th edition of vOilah! French Film Festival is here with its biggest line-up yet.
Get ready for 38 exciting films across multiple genres, from thrillers to biopics, mysteries, comedies, animated films and more, including ncluding acclaimed Cannes Film Festival 2023 selections such as the prestigious Palme d'Or winner Anatomy of a Fall.
Till 21 November 2023
Find out more here
4. Changi Festive Village
It's never too early to start preparing for the Christmas season. You're invited to kick off the festivities at the annual Changi Festive Village, which returns with a candylicious theme this year.
Explore a whimsical world of enchantment and confectionery wonders at the Candy Wonderland, featuring dazzling sights such as a 5m tall bear and a captivating 7m tall rotating Ferris wheel. You can also check out the Candy Carnival for a variety of themed games, rides and even a giant bouncy castle.
Other highlights include the Candy Snow House, where you'll be transported to a snowy paradise where you can enjoy ice luges and slides, Candy Go-Kart rides (think Sugar Rush from Wreck-it-Ralph in real life), roving performances, meet-and-greet sessions with Santa, and much more.
Till 31 March 2024
Find out more here
6. Celebrate Deepavali with Rangoli & Rhythm
Dive into the magic of Deepavali this weekend at Singapore Sports Hub.
You're invited to marvel at gorgeous rangoli art displays and even try your hand at creating your own masterpiece, catch the finalists of the Bollywood Dance-Off Contest battle it out on stage, be spellbound by snake charmer performances, and much more.
10 to 11 November 2023
Find out more here
7. Istana Open House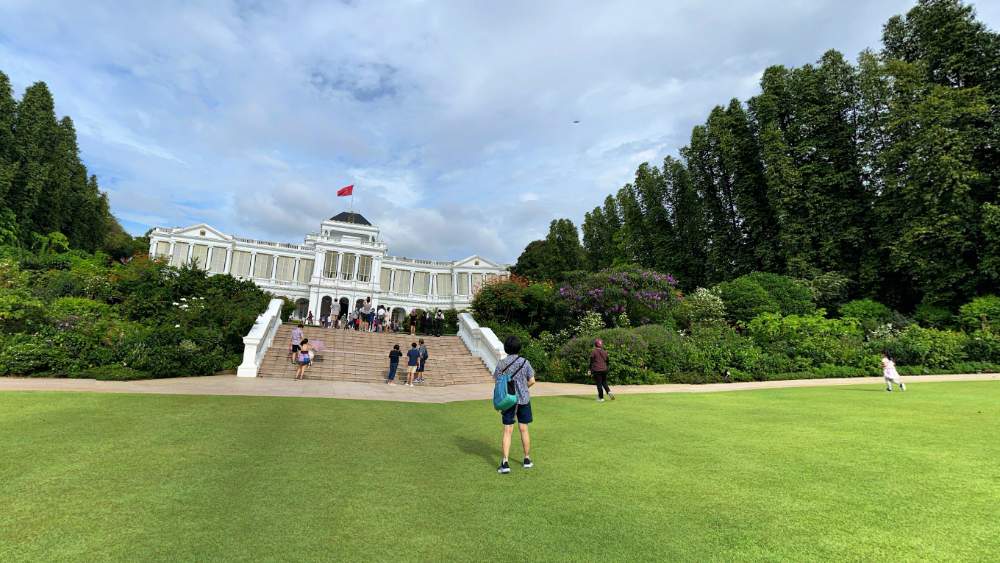 IMAGE: GOOGLE MAPS
Pay a visit to the Deepavali Istana Open House (IOH) this Sunday. This will be the first IOH since President Tharman took office, and it's sure to be a lively one.
You can look forward to guided tours of the Istana main building and grounds, band and dance performances by student groups from local schools, onsite activities like henna art and candle making, and much more. All proceeds will go towards charities supported by the President's Challenge.
Be sure to also check out the merchandise booths selling limited-edition Istana and President's Challenge souvenirs and memorabilia.
12 November 2023, 8.30 am to 6 pm
Find out more here
For the latest updates on Wonderwall.sg, be sure to follow us on TikTok, Telegram, Instagram, and Facebook. If you have a story idea for us, email us at [email protected].