What To Do This Weekend (20 to 22 Oct 2023)
Ready for the weekend? Here's what you can look forward to this week.
1. MAMMA MIA!
Beloved Abba jukebox musical Mamma Mia! is here to whisk you away to a sunny Greek island from now till 5 November.
Fall in love with the irresistibly funny tale of a mother, a daughter and three possible dads, told through infectious Abba tunes and captivating dance moves. Whether young or old, you're sure to exclaim "Gimme! Gimme! Gimme!".
Do note, however, that there is no admission for children aged 3 and below, and children aged 4 and above require their own ticket.
Till 5 November 2023
Find out more here or here
2. Dr. Seuss' The Cat in the Hat
Here's another theatre outing, this time for the little ones. Catch a magically witty play based on Dr Seuss' classic book The Cat in the Hat this weekend.
Sally and her brother get a surprise visit from the Cat in the Hat. With his endless tricks and crazy ideas, he certainly turns the dull rainy afternoon into one amazing adventure. Joined by the twin mischief-makers, Thing 1 and Thing 2, The Cat in the Hat promises to be a purr-fect day out for both children and parents alike!
Find out more here
3. gamescom asia
gamescom asia, (the Asia satellite event of gamescom, the world's largest computer and video games festival) is back this weekend, bigger and better than ever. Check out the new Entertainment Zone for hands-on game demos, stage activities, cosplays, and more.
Expect tons of exhibitors, from a massive Capcom booth to booths by Playstation, Ubisoft, Sega and even Neopets (remember that name?). And, of course, don't forget to snag exclusive merch!
20 to 22 October 2023
Find out more here
4. Planters Market @ Gardens by the Bay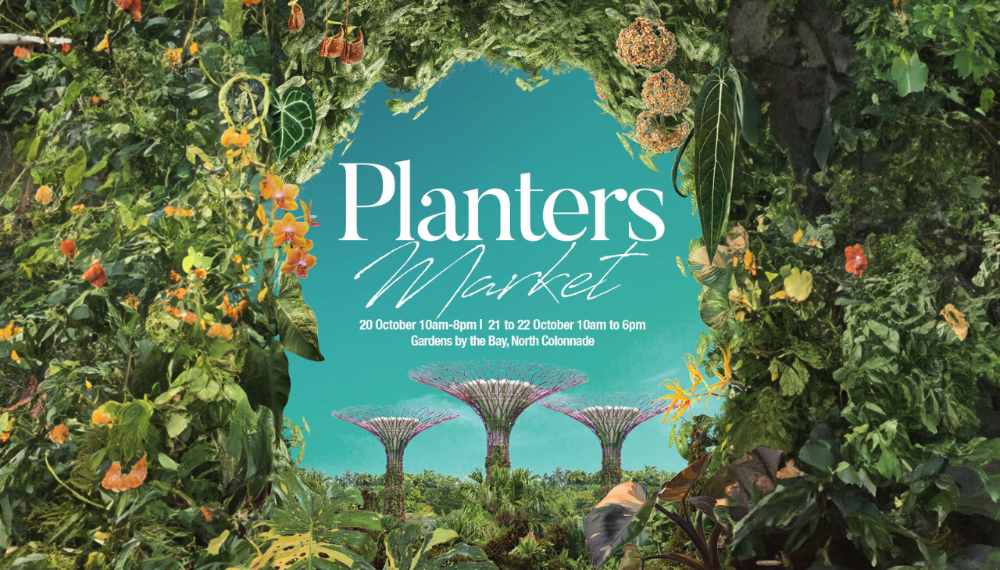 IMAGE: GARDENS BY THE BAY
Calling all plant parents: head down to Gardens by the Bay this weekend for the "longest" Planters Market in Singapore.
Bringing together growers, hobbyists and nurseries, this market offers a diverse range of Aroids and Orchids among other popular plants on sale specially brought in by exhibitors, as well as a variety of gardening supplies, substrates and media, grow lights, handcrafted artisan ceramic ware, terrariums, and much more.
20 to 22 October 2023
Find out more here
For the latest updates on Wonderwall.sg, be sure to follow us on TikTok, Telegram, Instagram, and Facebook. If you have a story idea for us, email us at [email protected].