What To Do This Weekend (25-27 Jun) - Stay Safe!
Ready for the weekend? Here's what you can look forward to this week.
1. Minions High Tea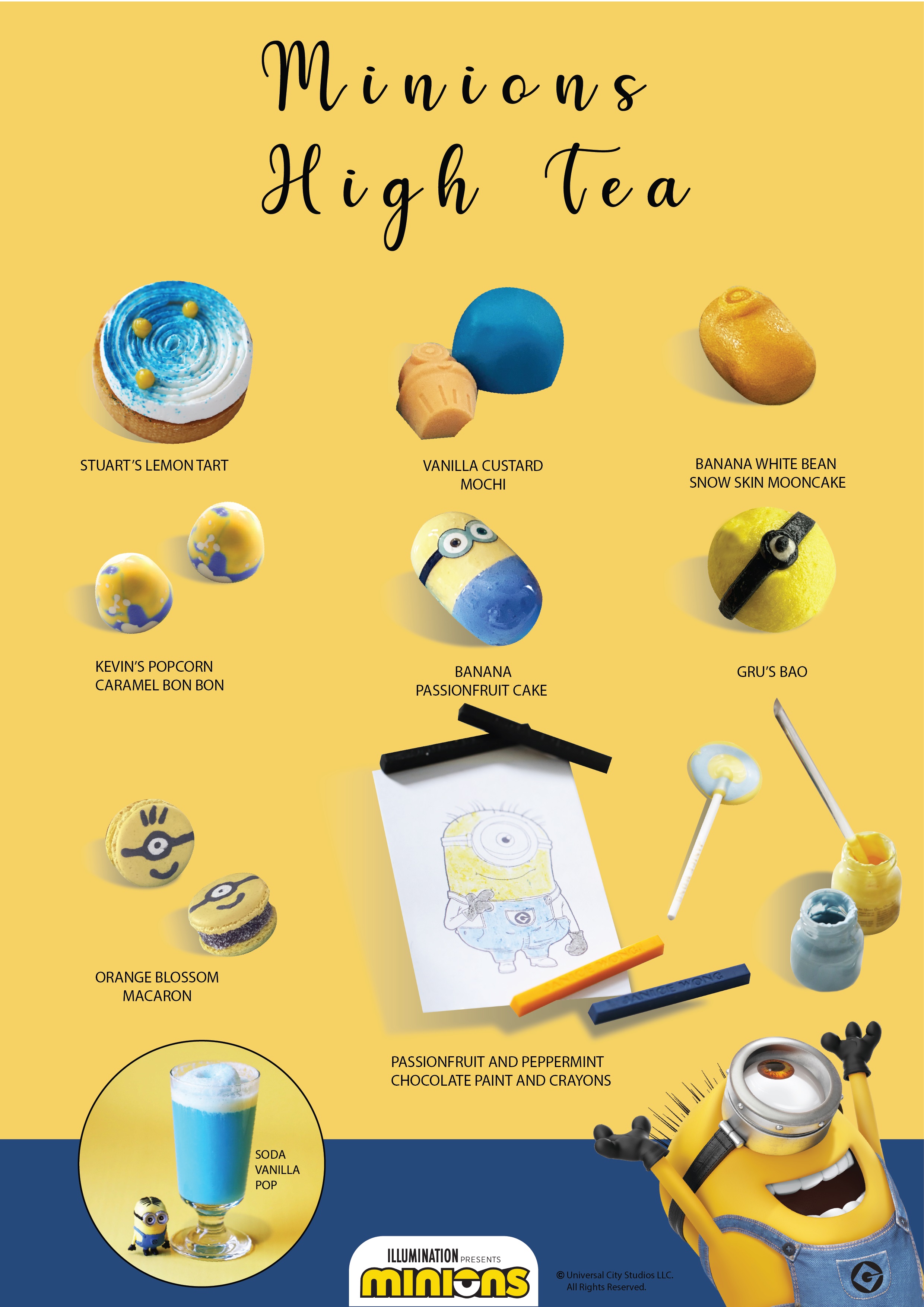 Enjoy a sweet, silly and altogether unique high tea experience at 2am: dessertbar. The theme? Illumination's beloved Minions! That's right, this is a high tea experience suitable for both kids and the young at heart. You can look forward to an intricate selection of thematically designed edible canapes in Minion yellow like Kevin's Popcorn Caramel Bon Bon, Stuart's Lemon Tart, Gru's Bao and more.
Till 31 July 2021
Find out more here
2. Read! Fest 2021
Go on a journey of self-discovery with Read! Fest 2021, NLB's annual festival celebrating books and reading. Themed "Reboot" this year, Read! Fest 2021 features 12 curated books to explore, accompanied by over 60 programmes ranging from talks by world-renowned authors to hands-on workshops. You can also check out the Reboot-inspired interactive installations located at 7 public libraries across the island, take part in a charity book drive where you can support a good cause by reading, and much more.
25 June to 18 July 2021
Find out more here
3. Da Vinci, The Exhibition
Be inspired to innovate by Science Centre Singapore's Da Vinci, The Exhibition, a hands-on experience that invites you to explore da Vinci's life, research and art. The exhibition offers a glimpse of da Vinci's genius through his achievements and breakthroughs in Renaissance paintings, physics, hydraulics and more, brought to life by over 50 life-size reproductions of his amazing inventions and 15 reconstructions of iconic fine art studies and paintings such as Mona Lisa and The Last Supper.
Till 2 January 2022
Find out more here
4. Seasons in the Sun
Indulge your wanderlust this weekend with Seasons in the Sun. Hosted by Asian Film Archive at Oldham Theatre, this programme features six films that pay tribute to vacations and getaways, exploring both the thrills and troubles of going on holiday through love, heartbreak, wonder and dispassion.
Till 10 July 2021
Find out more here
For the latest updates on Wonderwall.sg, be sure to follow us on TikTok, Telegram, Instagram, and Facebook. If you have a story idea for us, email us at [email protected].