What To Do This Weekend (29 Sep to 1 Oct 2023)
Ready for the weekend? Here's what you can look forward to this week.
1. USS Halloween Horror Nights 11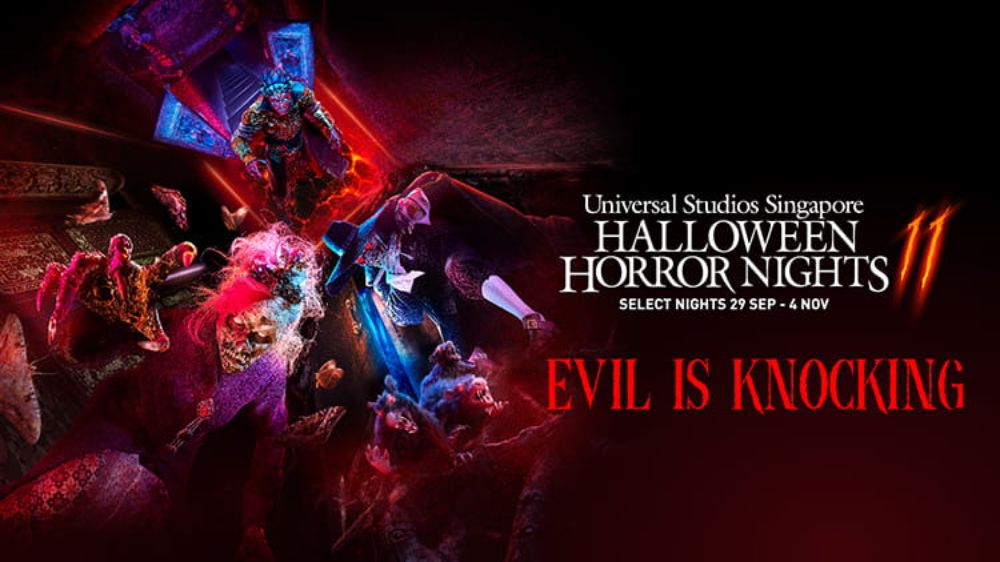 IMAGE: SENTOSA
Southeast Asia's biggest Halloween event is back with new nightmare including 5 immersive haunted houses, 3 terrifying scare zones and 2 hair-raising shows.
Dive into the heart-pounding adventure of The Weeknd's After Hours Till Dawn Nightmare, step into the halls of Hyosan High from Netflix's hit series All Of Us Are Dead, escape the clutches of the Pied Piper's Grimm Encounters, and more.
Do note that no costumes or costume masks are allowed, and the event is not advised for children under 13 years old.
29 September to 4 November 2023
Find out more here
2. Chrysanthemum Charm
IMAGE: GARDENS BY THE BAY
Inspired by the open grasslands reminiscent of the steppes of Mongolia, the Chrysanthemum Charm floral display features some 80 varieties of diverse chrysanthemums – including more than 10 new varieties making their debut in Southeast Asia. You can also catch a glimpse of other gorgeous blooms such as dianthus, asters, as well as Mongolia's national flower, scabiosa.
Also on display are elements of Mongolian culture, including a life-sized, specially-crafted Mongolian ger ('home' in Mongolian, and more commonly referred to as a 'yurt' in English), with interiors recreated to showcase the traditional nomadic lifestyle that is practiced by Mongolians even today.
29 September to 13 November 2023
Find out more here
3. Mid-Autumn Family FUN @ SCCC
Celebrate the Mid-Autumn Festival at Singapore Chinese Cultural Centre (SCCC) this weekend.
You can look forward to lantern riddles, a creative makers' market, guided lantern walks, stargazing activities, storytelling sessions, workshops, and much more.
29 September to 1 October 2023
Find out more here
4. World Food Fair 2023
Foodies unite: World Food Fair 2023 is here with over 1,000 products from more than 200 vendors flying in from countries all over the world such as Taiwan, Hong Kong, South Korea, and Australia.
Bring your appetite and try out samples ranging from local delights to overseas snacks, exotic sauces, organic food, fancy groceries and more.
Till 1 October 2023
Find out more here
For the latest updates on Wonderwall.sg, be sure to follow us on TikTok, Telegram, Instagram, and Facebook. If you have a story idea for us, email us at [email protected].