Celebrating Father's Day: Memorable Ideas For New Dads
It's not just first time mums that should be celebrated. The quiet warriors behind the scene, a.k.a. dads, also need to be recognised, especially if this is their first Father's Day. From diaper changes to balancing sleep deprivation with staying awake at office meetings, becoming a dad is a big adjustment for your man too!
Make their first Father's Day memorable with some of these small but heartfelt gestures that will go a long way: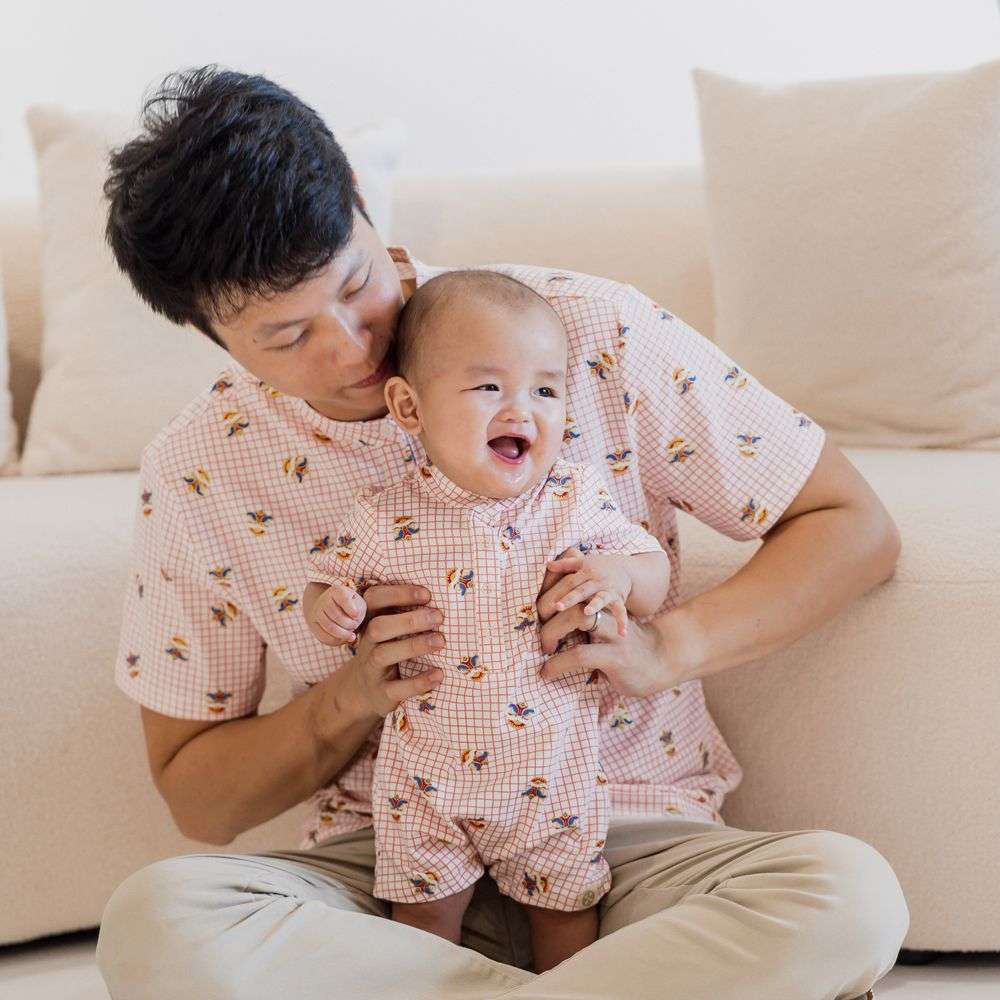 IMAGE: LE PETIT SOCIETY
1. Matching baby-father outfits
Lots of local labels, like Le Petit Society, have family outfits in spades. Matching outfits are also readily available via outline retailers - we can't stop swooning over these cute outfits for dad and baby on shopee.sg and etsy.com! Yes it's a short-time indulgence, but imagine the memories Dad will have forever! Delivery is within 3 days, so hurry up!
2. Tell him what he means to you
It's easy to take each other for granted during the baby's first year when reality (and lack of sleep) sets in. But this Father's Day, tell Dad how much you appreciate all that he does for you and the baby, not just in words, but maybe the old-fashioned way by penning those words down in a letter or a card. It will make him feel really loved and special.
3. Do a photoshoot to mark the occasion

You can never have enough photos with a new baby, so what better way to mark dad's first Father's Day than with a fun photoshoot with just the three of you? It doesn't even have to be outdoors at somewhere #aesthetic such as the Botanic Gardens either. Sometimes having a relaxed photoshoot with candid shots at home are worth so much more than outdoor choreographed ones.
4. A personalised diary for him
Many guys normally aren't big about admitting their feelings out loud, let alone writing them down. But still. It seems like almost all dads have the obligatory Best Father cap or mug or t-shirt, so do something different that's unique for him. Gift dad a personalised journal or diary so that he can record some milestones or just how he's feeling now that life has changed so much for him as a dad. It'll be so worth it when he goes down memory lane later.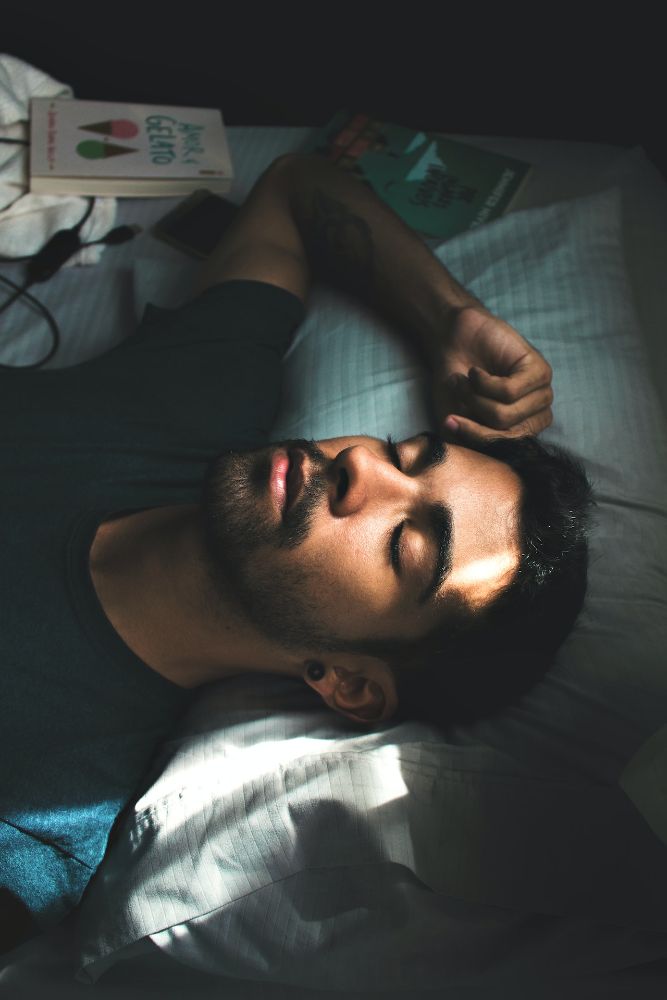 IMAGE: PEXELS
5. Let him sleep (in)
Just like you, he's new to parenting (and likely even greener in so many ways). Being sleep deprived is easily the top trait of his personality right now, so while it may not be a big deal to you, it can literally mean the world to him. Let him sleep in on his first Father's Day without making him feel guilty about it.
6. Give him the gift of quality me-time
Now that he's had a chance to sleep in, spend some time alone with you, the icing on the cake would be if he can have some quality 'me time' too! That might mean just vegging out in front of the TV with beer in hand, hanging out with the guys, playing a sport, or just doing whatever he wants to without feeling rushed or short on time.
7. Take him on a romantic date
This may seem like a cliche (and perhaps slightly ironic for Father's Day), but maybe now that your man has to share you literally 24/7 with someone else (and who ranks highest on your priority list), your partner may be missing quality time alone with you. Of course he loves the baby, but remember, he loves you too.
While date 'night' might not be feasible depending on the baby's schedule, it might mean a lot to him if the two of you could sneak away for a couple of hours, with complete peace of mind that the baby will be fine. Having your undivided attention and spending time together like you used to as a couple before becoming parents will be great for him and for your relationship!
8. Host a Daddy potluck
Celebrate dad and all the men that are important to him, such as other dad friends or his own dad by having your own Father's Day potluck. If it's not conducive to do at home with all the other babies and families, have it outdoors and make a picnic day out (pick a shady area though!), with other mums and babies in tow. The more, the merrier!
For the latest updates on Wonderwall.sg, be sure to follow us on TikTok, Telegram, Instagram, and Facebook. If you have a story idea for us, email us at [email protected].