Is Father's Day Celebrated For The Right Reasons? 46% Of Singaporeans Say "Yes"
Father's Day (19 June) is almost here, and you know what that means - time to celebrate our fathers on their special day. Naturally, we've been very "helpfully" prompted by regular ads and campaigns from various companies over the past month (or two), offering countless suggestions on how to make Dad feel special.
Of course, as with the commercialisation of any holiday, one eventually has to wonder: Are we celebrating Father's Day out of genuine sentiment, or simply because we've been prodded into doing so by companies that want to sell us stuff?
According to a recent YouGov survey, opinions on the matter are mixed and vary across different countries.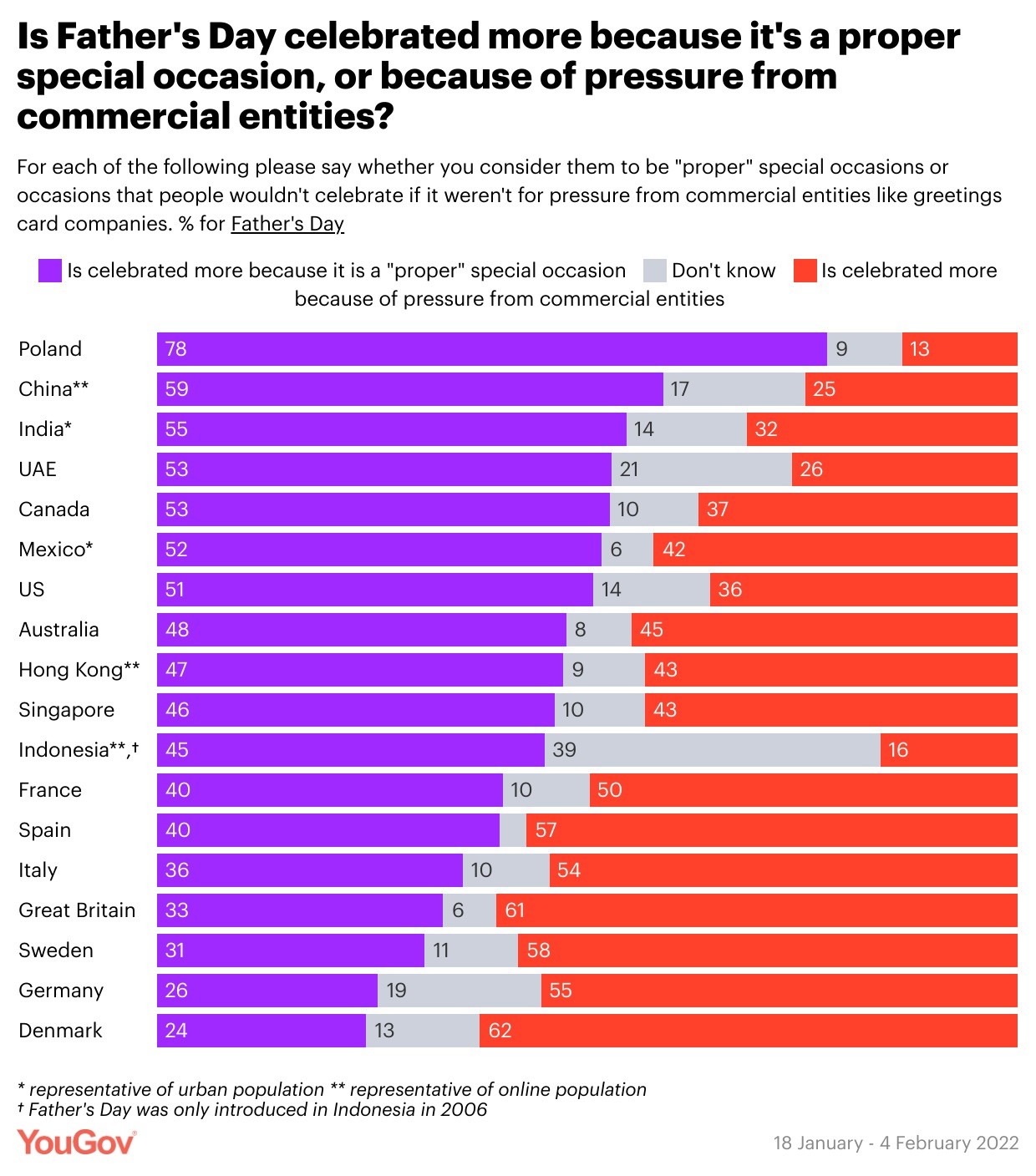 Out of over 19,000 respondents across 18 countries and territories, four in nine (45%) believe the day is celebrated as a "proper" special occasion. However, only slightly fewer respondents (43%) believe that Father's Day celebrations are a result of pressure from commercial entities.
People in Poland (78%) were the most likely to say that Father's Day is celebrated for the right reasons, with China (59%) and India (55%) as the next most likely to agree with this sentiment.
What about Singapore?
Well, just under half (46%) of the respondents from our country believe that Father's Day is celebrated as a "proper" special occasion, with 43% believing it to be driven by commercial pressure and 10% saying "dunno" (hello, can make up your mind or not?).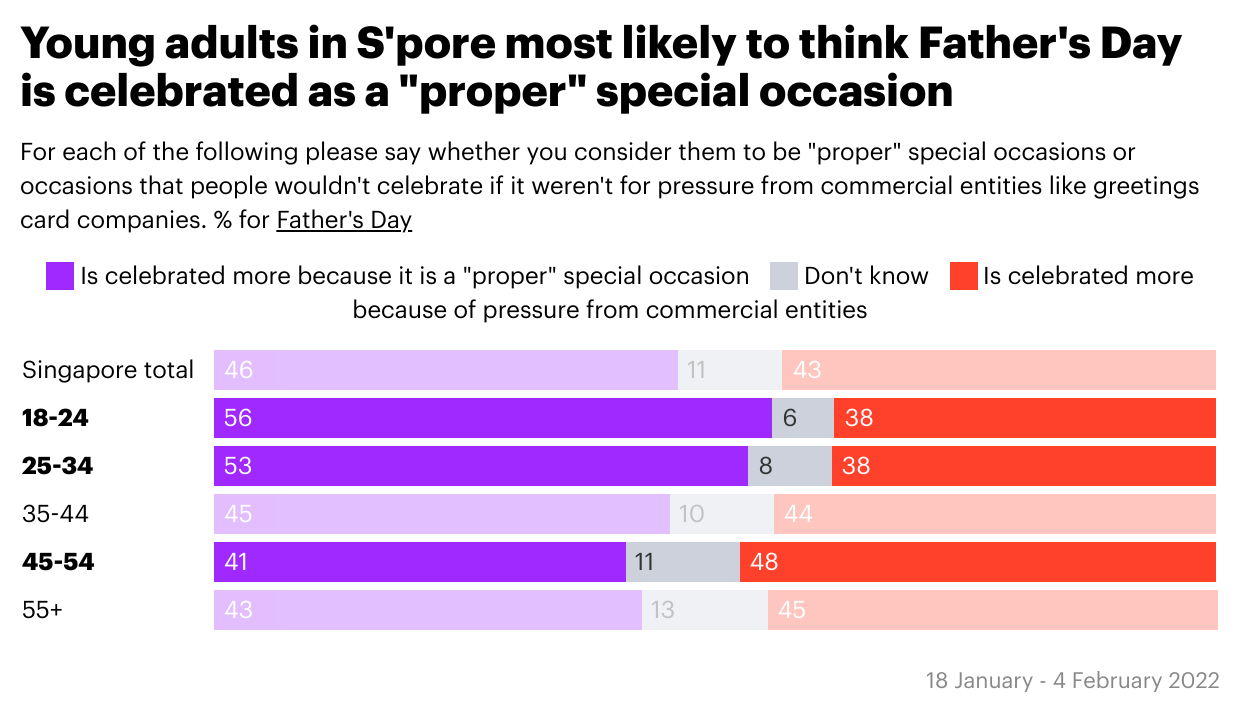 Among Singaporean respondents, belief that Father's Day is still being celebrated as a "proper" special occasion is generally higher in younger adults, with more than half of those aged 18-24 (56%) and 25-34 (53%) agreeing with this sentiment.
Conversely, those aged 45-54 were most likely to be sceptical about Father's Day celebrations, with almost half (48%) considering it to be a commercialised event.
---
Father's Day reads on Wonderwall.sg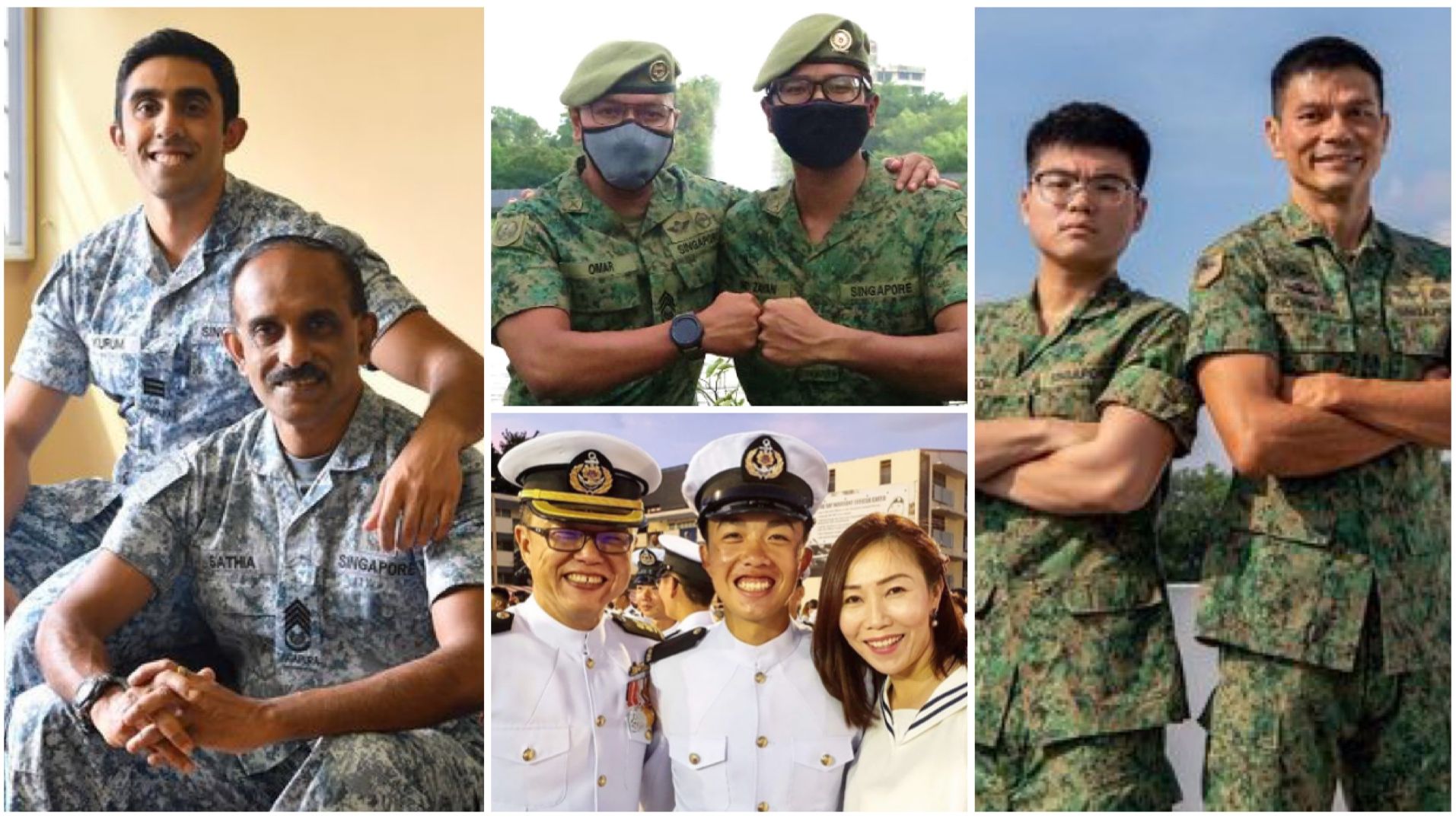 I Am My Father's Son: Celebrating Inspiring Defender Dads In The SAF
These sons were inspired to follow in their fathers' footsteps and defend our homeland.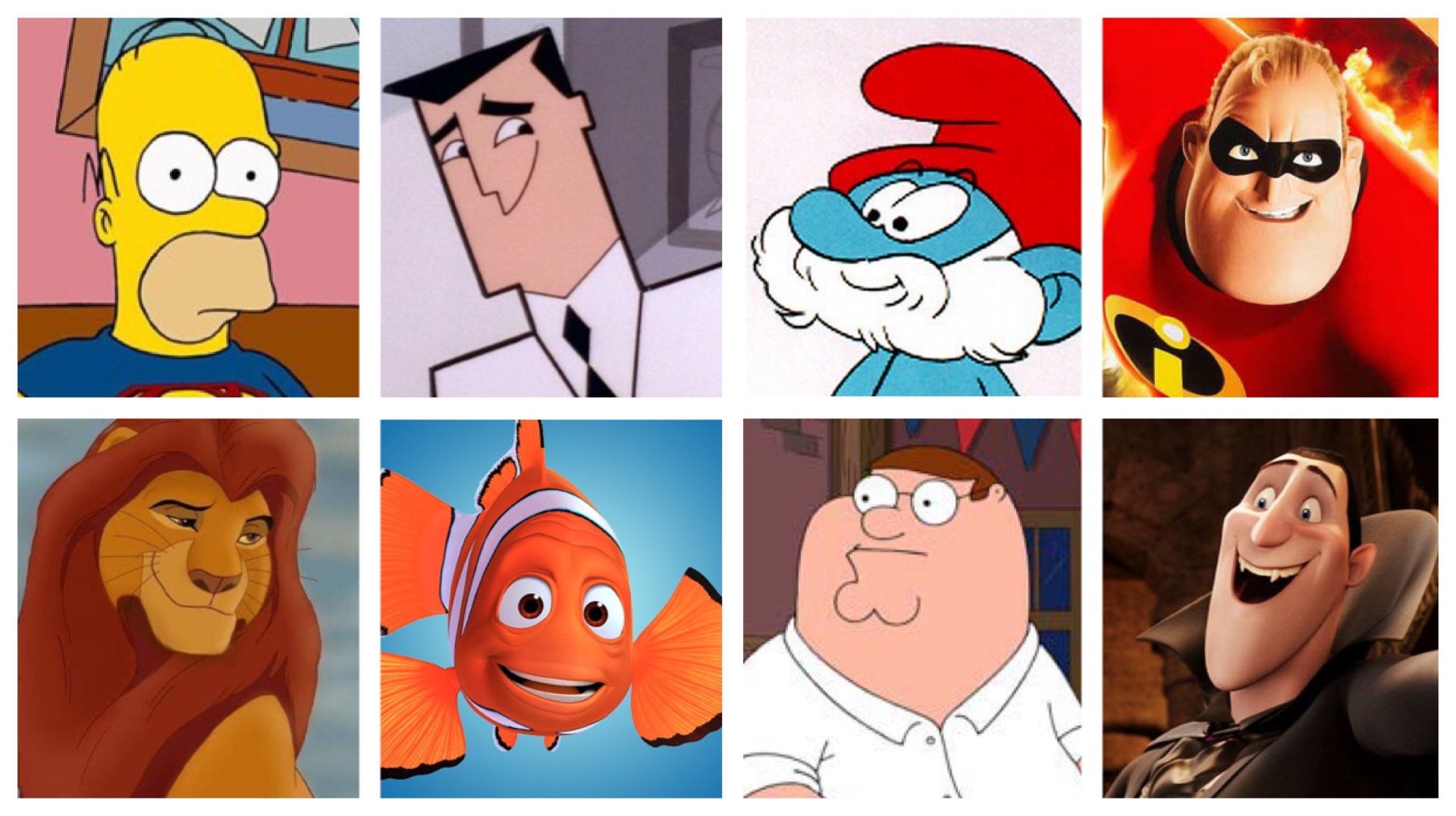 Which Father's Day Cartoon Dad Are You?
Are you (or your father) a Mufasa, a Homer Simpson, or a Papa Smurf?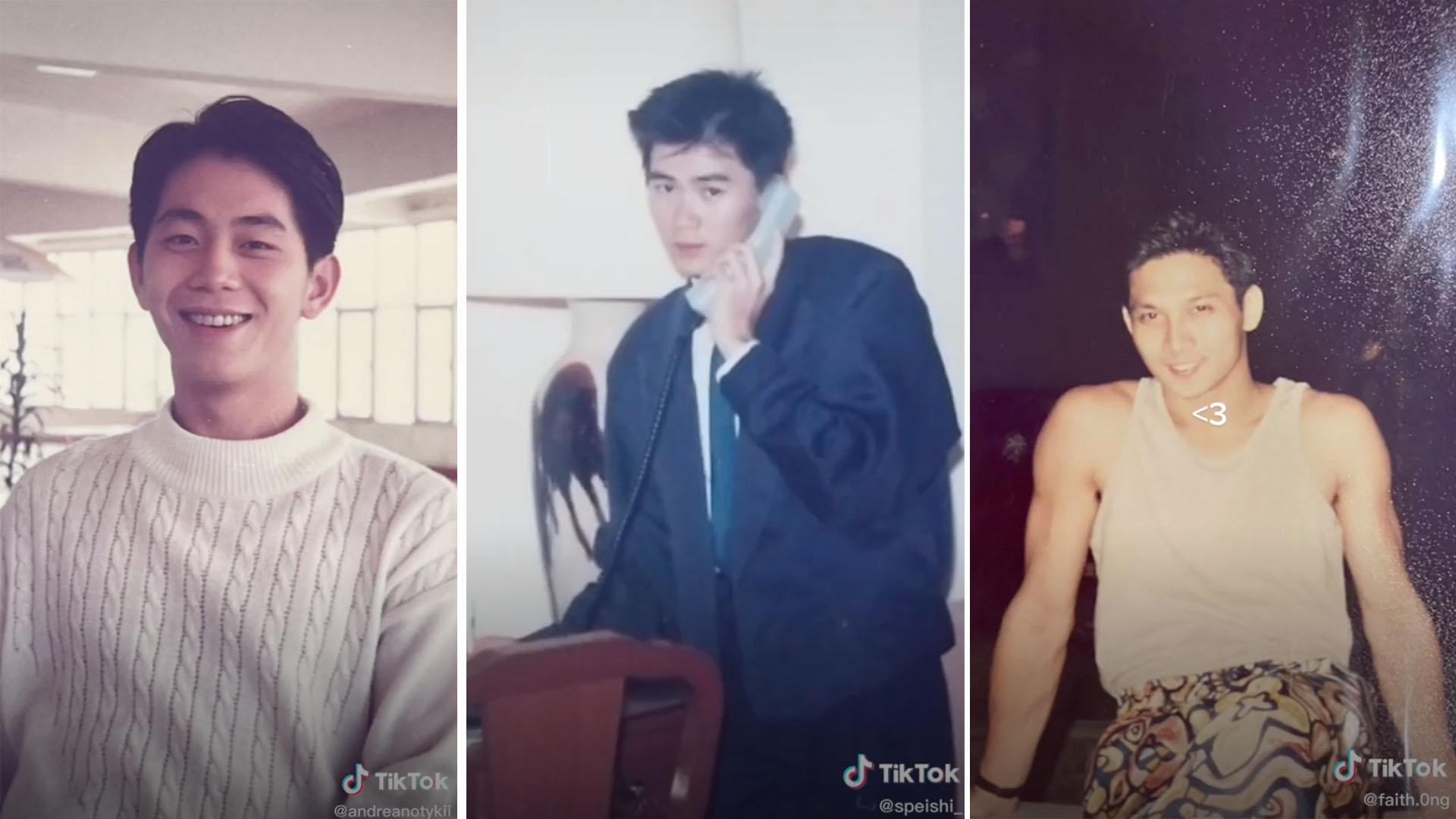 These Good-Looking Dads On SG TikTok Have Made Simps Out Of All Of Us
These Dads may be "uncles" now, but these TikToks show they were sizzling hunks back in the day.
For the latest updates on Wonderwall.sg, be sure to follow us on TikTok, Telegram, Instagram, and Facebook. If you have a story idea for us, email us at [email protected].