Remastered: Hawker 2.0 - Yes, You Can Have Work-Life Balance As A Hawker
Masterchef Singapore alumnus and very successful mee hoon kueh seller Aaron Wong - who gave us a very useful Stay-Home Survival Cookbook series last year - is on a mission to take Singapore's beloved UNESCO-recognised hawker culture to the next level.
No, the 43-year-old is not planning to touch or change the food. That stays, for sure. What he aims to do is to a) reinvent the operations in a hawker stall, b) do away with the mindset that "being a hawker is tiring and dirty", and c) use his very successful Jiak Song mee hoon kueh stall as a platform to train and inspire young hawkers to advance and preserve our hawker culture.
"Being a hawker is not exactly like an office job but it doesn't have to be back-breaking as well," says Aaron. "I think all we need to do is to figure out a more efficient way of doing things."

Just look at the interior of his stall located at Telok Blangah Crescent:

It is clean, organised and dry, and dare we say, almost like a restaurant kitchen! And that's definitely one of the operational changes Aaron seeks to introduce and inspire in running a hawker stall.
"I don't think it is the food that needs to be reinvented because, let's be honest, we all love our wonton mee. We've been eating it for as long as we can remember, so let's not mess with our wonton mee," says Aaron. "So, the thing that needs to be reinvented is actually the way we operate the hawker stall."

And that's where Jiak Song comes in as a training ground of sorts. Vincent Quik (right, in the picture above), a passionate hawker at Jiak Song who had to close down his own stall due to the pandemic, found an opportunity (through this article on Wonderwall.sg, no less!) to work with and train under Aaron.
"We're trying to modernise [how a hawker stall is run]. It's more like a restaurant instead. Everything is streamlined and there is a system in place to keep the quality in check," says Vincent, who also nonchantly talks about the work-life balance that working at Jiak Song offers. "We reach here at 7am, then do our morning prep, then we start our service, and close at around 1 plus, 2. We leave the stall by 4pm. So it's actually only a 9-hour work day."
At one point, Aaron even mentored an intern - yes, even hawker got intern ok! - from National Environment Agency's Hawkers Developlemt Programme, an initiative developed jointly by NEA and SkillsFuture Singapore.
"We are not short of people who are interested to come into the trade," says Aaron who references countless stories of graduates quitting their lucrative daytime jobs to become hawkers. "The question is, 'How passionate are you?' 'How much do you want to do it?'"
Aaron is still hiring and ever willing to impart his skills and knowledge. Here are the deets:
All the best! Meanwhile, enjoy these visuals of his scrumptious speciality: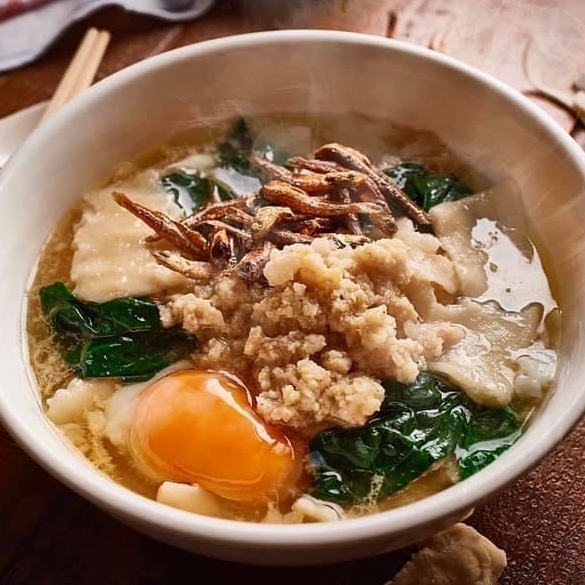 For the latest updates on Wonderwall.sg, be sure to follow us on Facebook and Instagram. If you have a story idea for us, email us at [email protected].