Go There Eat What: East Coast Lagoon Food Village
This series is inspired by the National Heritage Board's new digital photography project entitled "Our Hawker Culture: Built for Great Taste", in which four local photographers have captured oft-overlooked features of 12 hawker centres in Singapore. In each edition, we'll highlight one awesome hawker centre and the mouth-watering makan you can find there.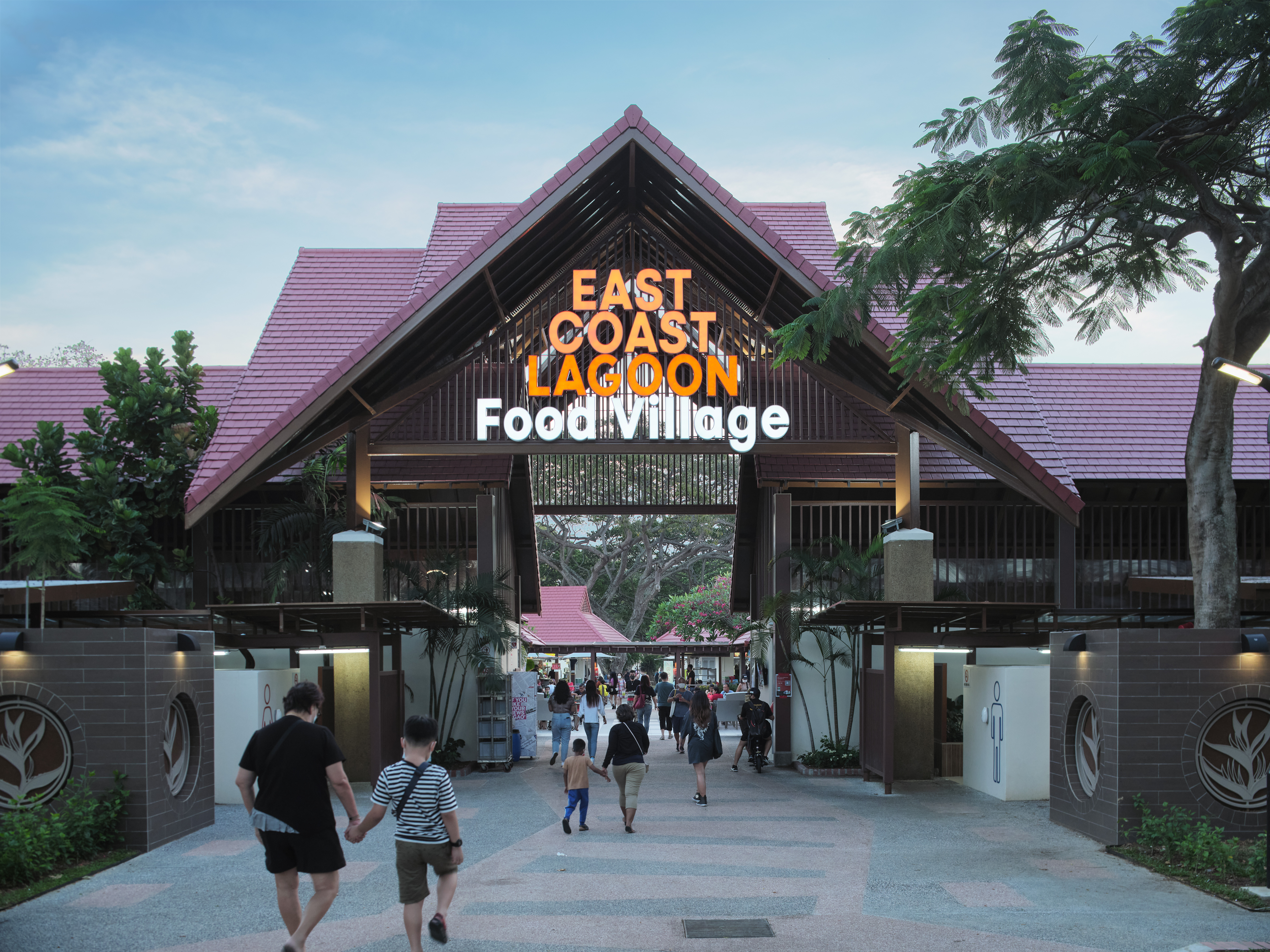 When it comes to good makan, east side truly is the best side. A huge reason for that is East Coast Lagoon Food Village, Singapore's only hawker centre that is located by the beach.
First built around 1977-1978, the seaside ambience, resort-style decor and delicious food has attracted families, beachgoers and even late-night cyclists over the last 40 years.
You could say it is the crown jewel of every foodie's ECP trip and no, we don't mean the expressway.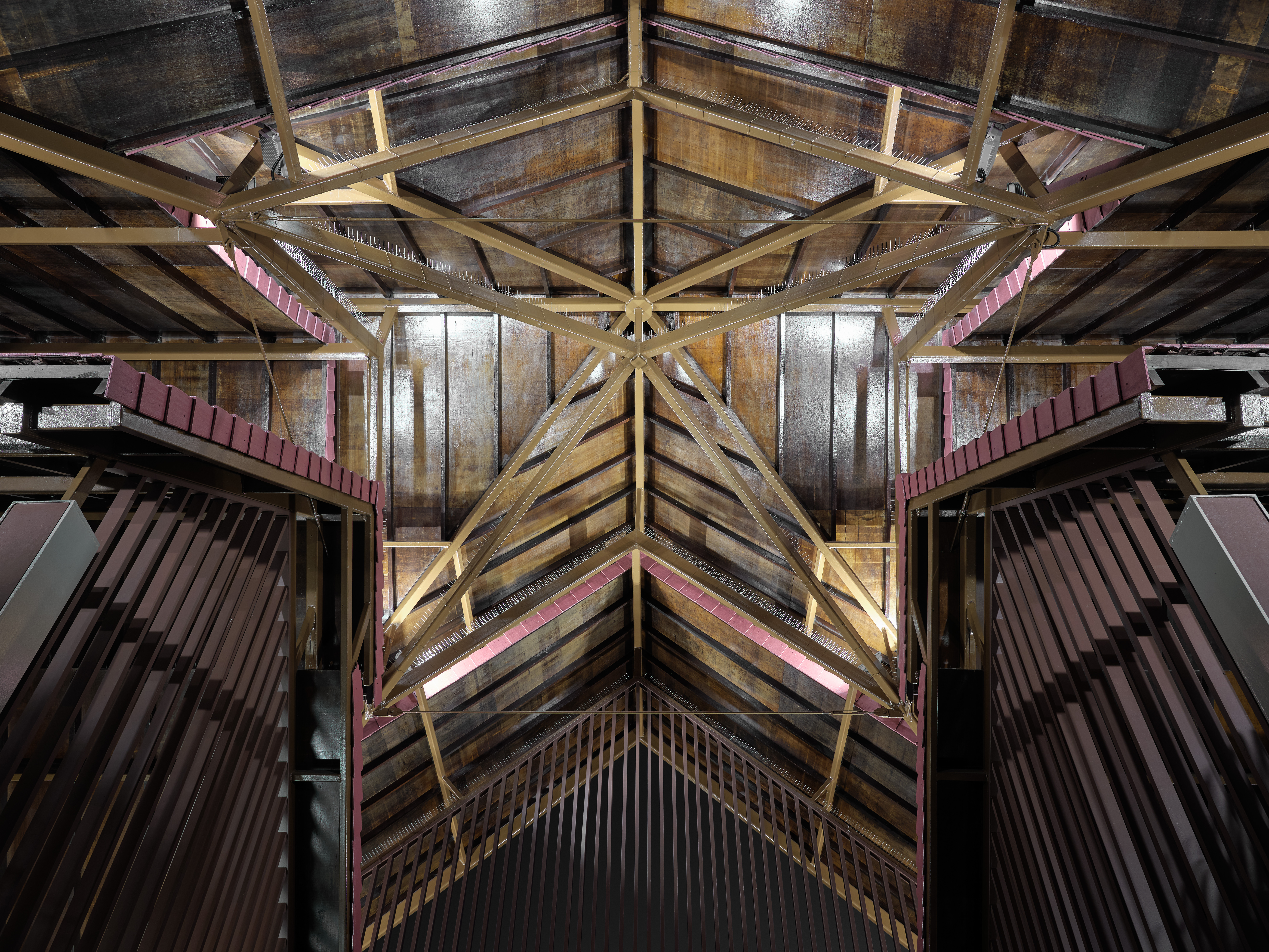 The design of the hawker centre - captured in all its architectural splendour by local photographer Fabian Ong for NHB's digital photography project, "Our Hawker Culture: Built for Great Taste" - is influenced by its location: pitched roofs, generous overhangs and open-side structures reinforce the scenic island vibes.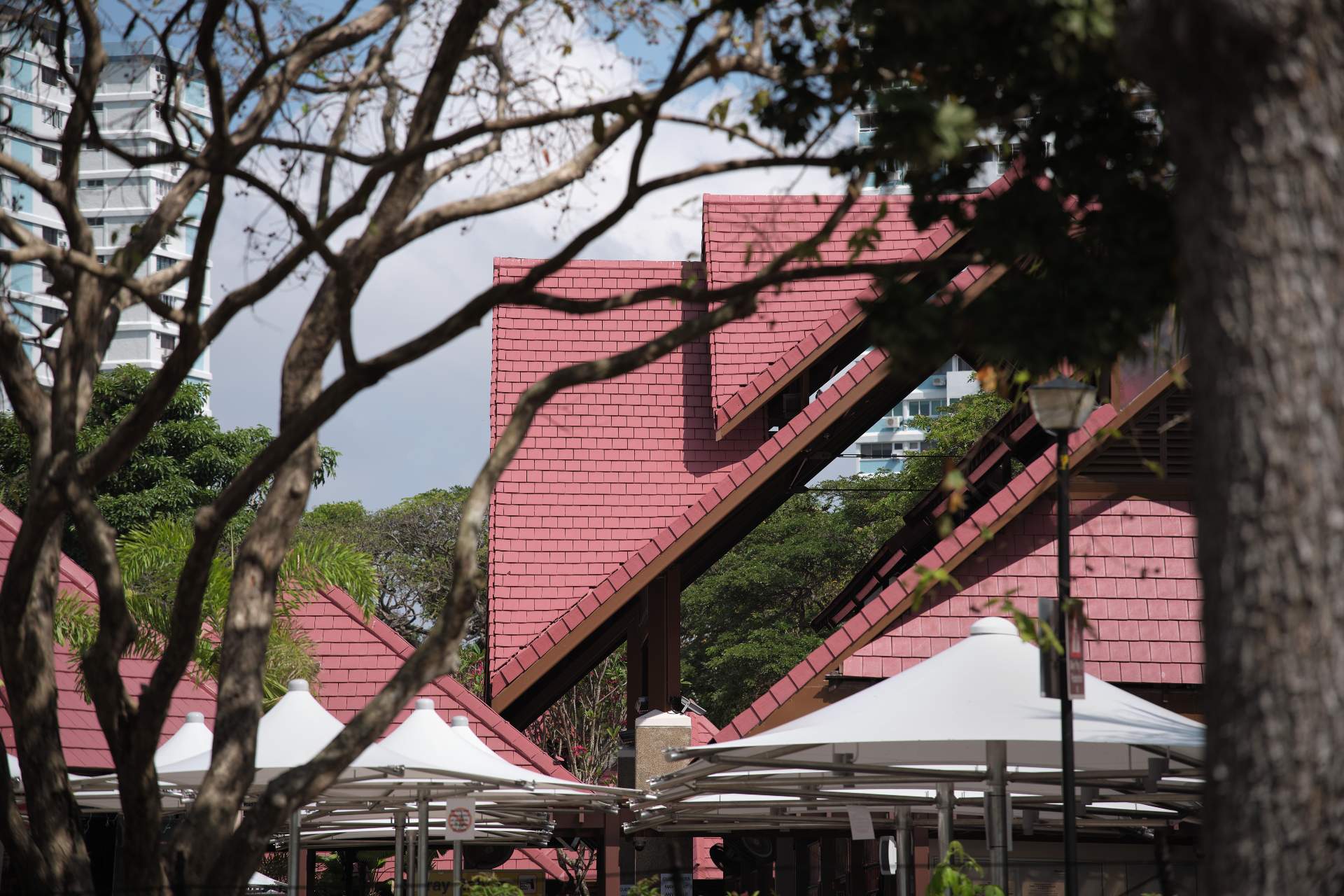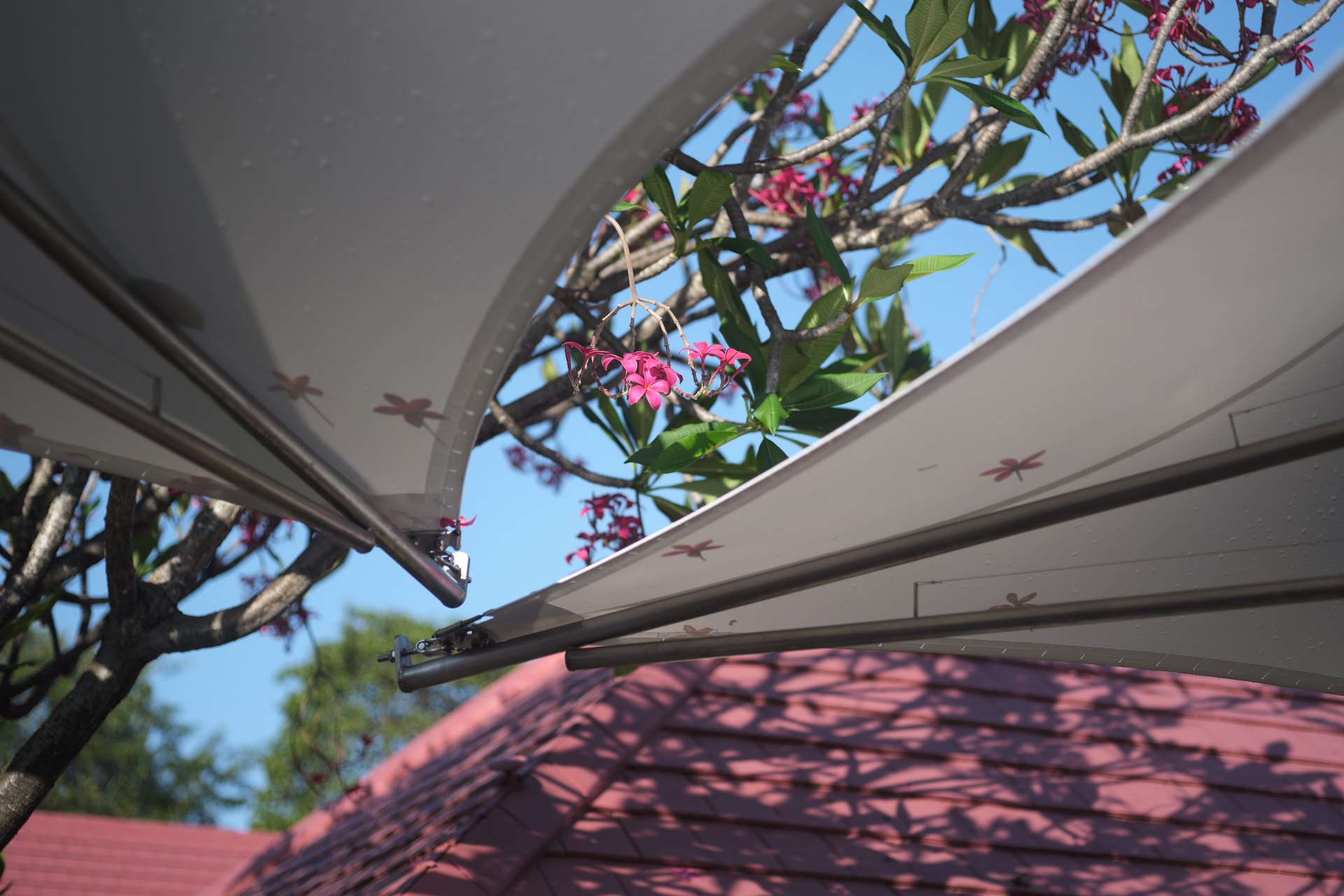 Having undergone two major renovations, first in 2004 and again just last year, the new architectural elements include cabana roofs and timber tables over sand - a nod to seaside villa resorts.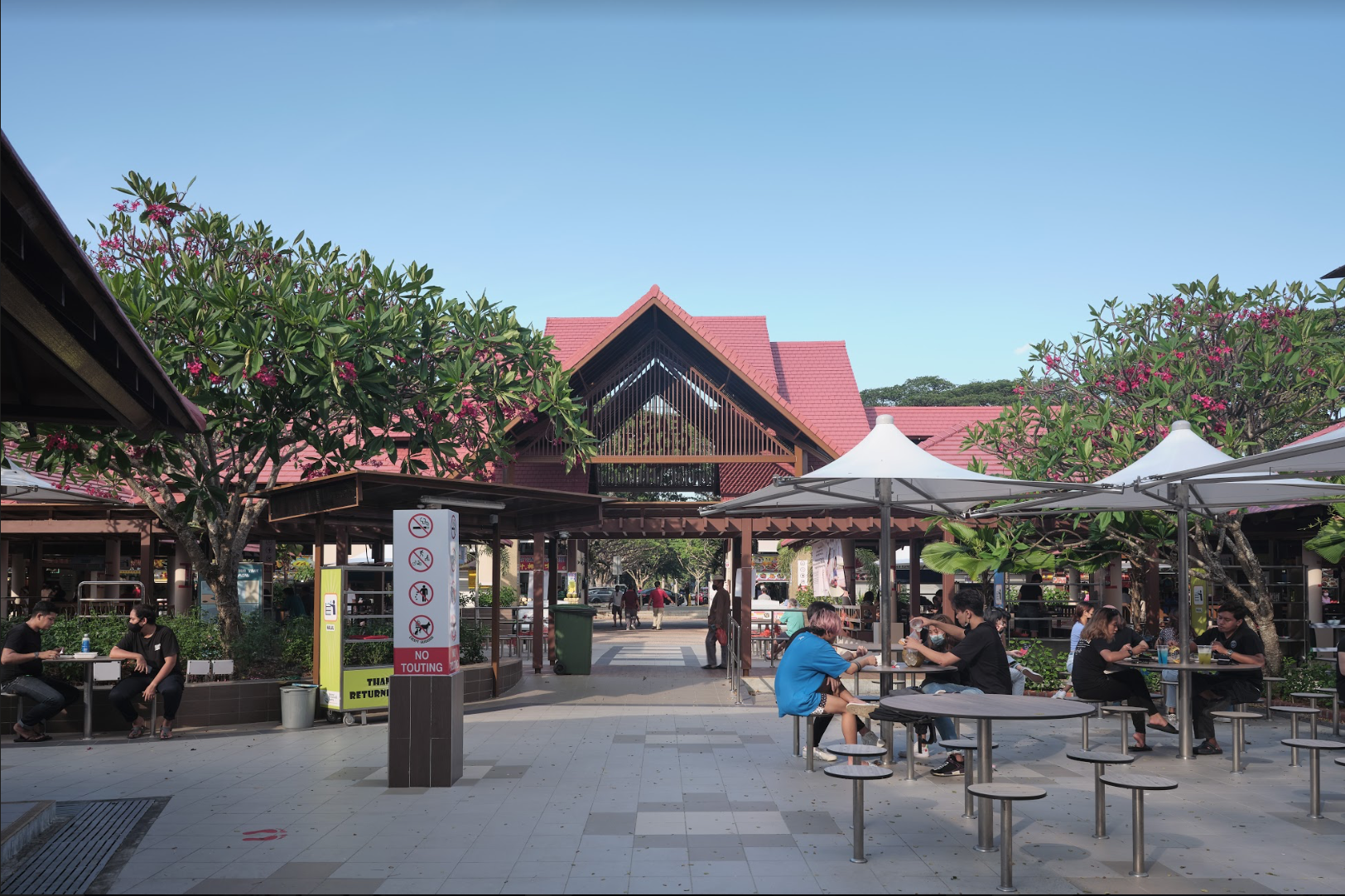 With increased seating capacity and improved ventilation for everyone, the stalls shifted outdoors for better ventilation and, let's be honest, to entice potential diners with the irresistible aromas of the hawker centre's signature dishes.
Haron Satay
When you think of East Coast Lagoon Village, most people associate it with its iconic row of satay stalls. The best of the bunch, in our humble opinion, is Haron Satay, a long-time establishment that's been dubbed one of Singapore's Hawker Masters.
Fun fact: Haron Satay even supplied their succulent skewered morsels to Singapore Airline's business and first class once upon a time.
The chicken and mutton satay are marinated to perfection, and paired with the stall's sumptuous peanut sauce - the result is sedap supreme. The usage of lemongrass is pretty generous as well. The best part: each stick will only set you back $0.70.
Stall number: #01-55

Ah Hwee BBQ Chicken Wing & Spring Chicken
BBQ chicken by the beach? Sounds like a dream. But reality's even better once you get a load of Ah Hwee BBQ Chicken's plate of succulent wings.
Cooked with charcoal and doused with a tinge of calamansi lime for good measure, the wings are both smoky and tangy. Add some spicy chilli sauce and voila, a winning formula for instant deliciousness.
There's a minimum order of three pieces - but why have three when you can have 30? It'll make for a perfect feast to be shared with *in Vin Diesel's voice* family.
Stall number: #01-14

Lagoon Carrot Cake
The chai tow kueh is another highlight at this hawker centre. Whether you prefer your fried carrot cake "white" or "black", this stall delivers the goods and in sizeable portions to boot. The "white" Crispy Carrot Cake ($4/$5/$6) is fried as a whole piece flanked by two shrimps - a Lagoon Carrot Cake signature.
The Sweet Delicious Carrot Cake ($4/$5/$6) or "black" version is diced and seasoned with sweet dark sauce. With a good amount of wok hei and charring of the radish curds, this dish is truly shiok.
If you're not full after this (we applaud your apetitite), then their popiah is also incredibly delightful and makes for a yummy addition to your smorgasbord of hawker food.
Stall number: #01-40

For the latest updates on Wonderwall.sg, be sure to follow us on Facebook, Instagram and Telegram. If you have a story idea for us, email us at [email protected].