Everyone Can Be A Hero, Says Actor Who Performs For Kids With Special Needs
There's something about national service that seems to a fertile breeding ground for aha moments - how many times have you heard of success stories, business ideas or life purposes finding their origins in that formative ah-boys-to-men period.
Austin Chia had such an epiphany during his NS (see our interview with him below), and found his calling and passion for inclusive arts.
For a few years now, the 22-year-old middle child - he has two brothers - has been a volunteer "Captain" with Superhero Me. This local non-profit inclusive arts movement which was started in 2014 seeks to empower children from less privileged and and special needs communities through an inclusive arts practice and programming, and by offering a platform for them to socialise.
Last month, Superhero Me presented "Universe Of Feelings", a multisensory theatre production that served as a finale to the inaugural Enabling Lives Festival - an annual local celebration of disability inclusion efforts and the achievements of persons with disabilities.
The sold-out show was directed by Samantha Bounaparte and featured Austin as Blob, a formless alien who befriends a misunderstood non-verbal boy and takes him on an adventure.
"During the final rehearsal, one of the kids from the audience told me that I looked like a 'bird'. I laughed and played along," recalls Austin. "As a formless alien, I could be anything (the kids) want. Knowing that the children are engaged throughout the play and seeing their enjoyment is the most rewarding aspect of the performance."
We talk to Austin about his noble calling, superheroes, and a concept for a new project related to national service.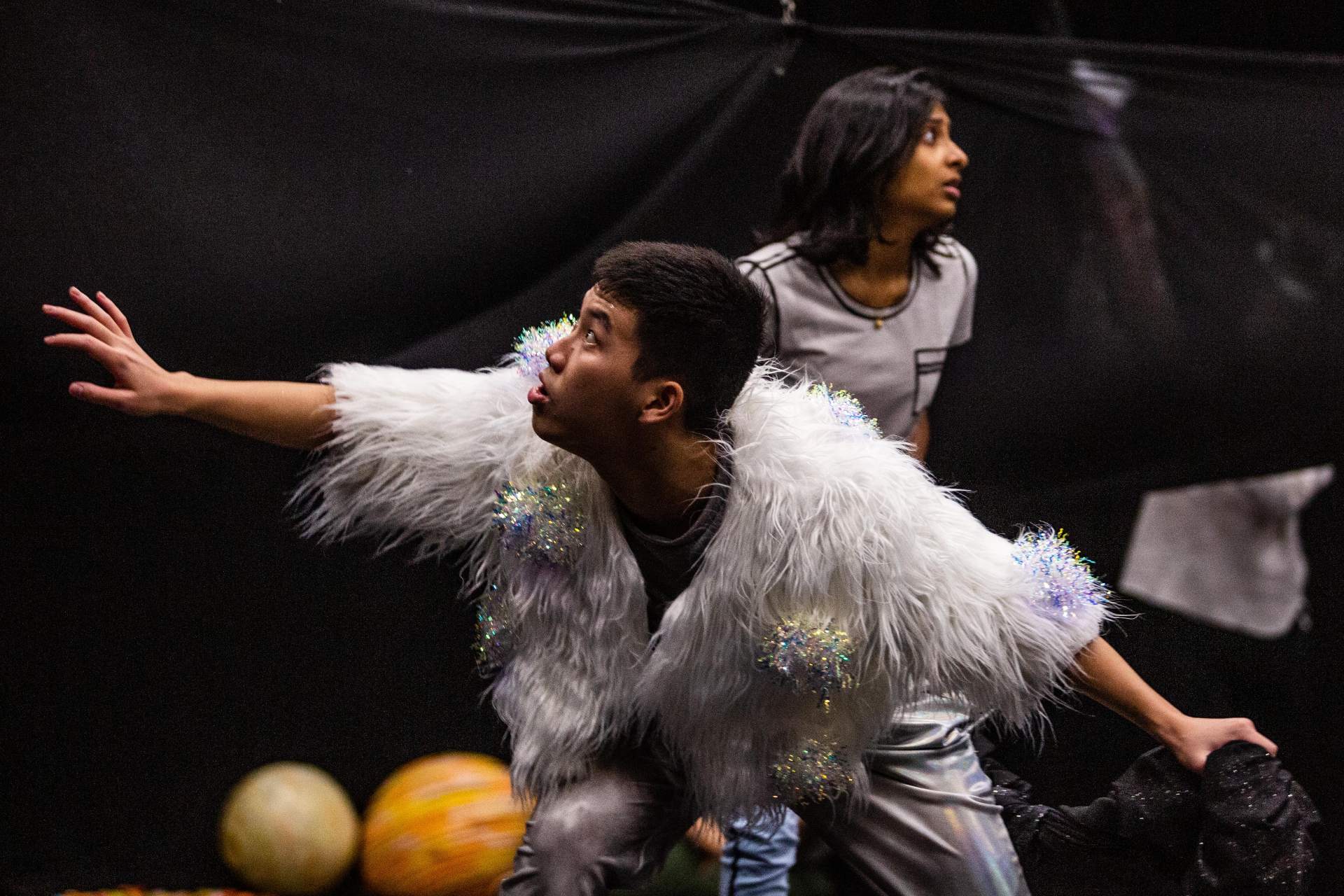 What got you interested in theatre, in particular arts for children with special needs?
I enjoy working with children of all abilities through the arts. This theatre production offers a new platform for me to engage children with special needs. As I hardly had any previous experience in theatre, I wanted to explore new ways of expressing myself too.
During NS, I learnt that one of my regular officers, Sasi, was a volunteer at MINDS. He invited me to help out with their weekend programs and I did so. Besides working with persons with intellectual disabilities, I have made friends with children with cerebral palsy, autism and Down Syndrome. Spending time with them is one of my biggest joys.
How does theatre help little ones with special needs?
Theatre allows everyone to express themselves freely and hones our communication skills.
Theatre provides space, time and stimulus for imagination. This is important for children with special needs who may not have easy access to a space where they can relax and let their imagination go wild.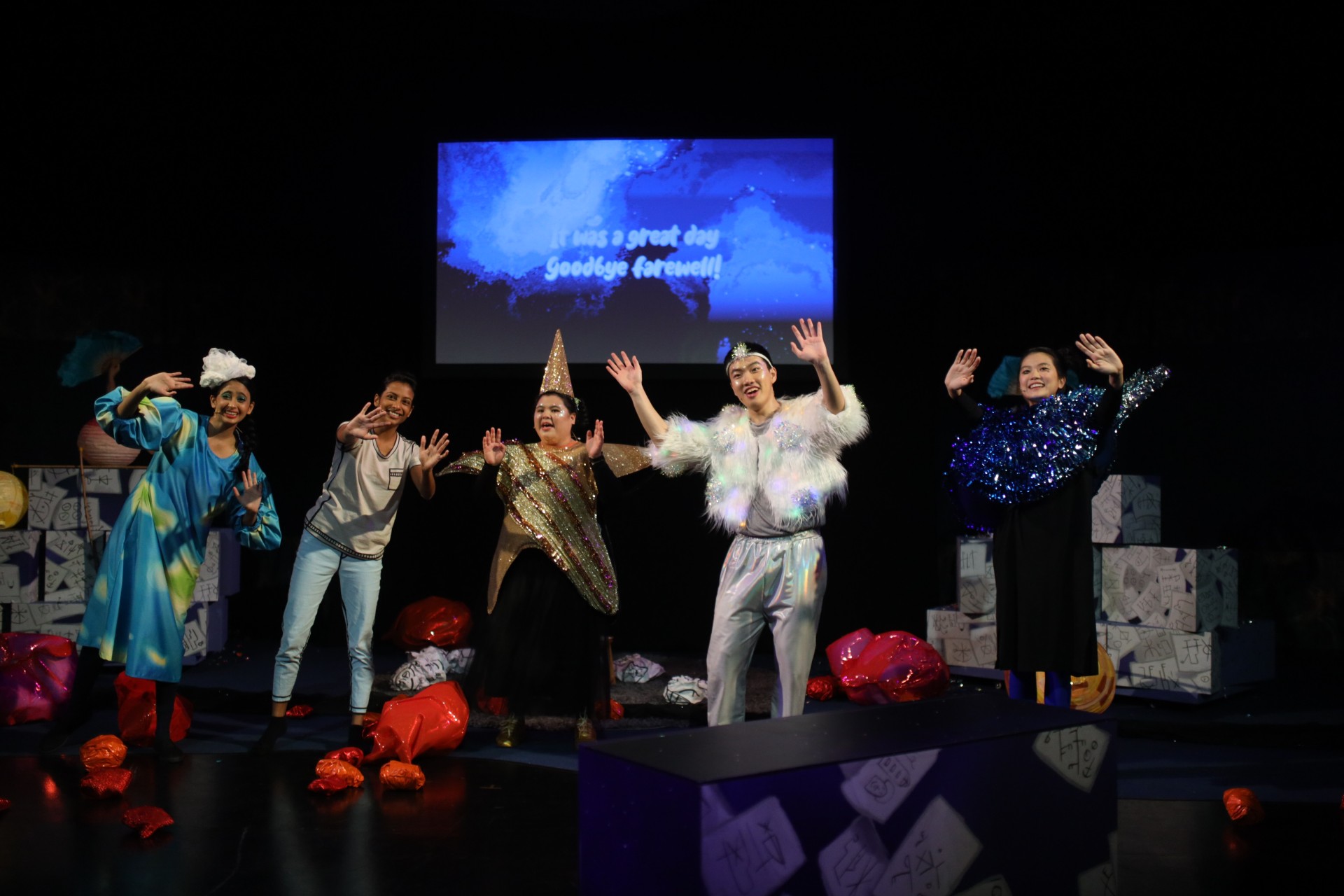 Why is it necessary to have community arts, especially an inclusive arts practice, in Singapore?
The arts involve imagination and creativity. An arts practice guided by compassion and inclusion envisions and works towards a more compassionate society where all are treated with respect and dignity.
Who is your superhero and why?
I believe that everyone can be a hero in their own way. To me, a hero is someone who gives his best, has the courage to go out of his comfort zone, and is rooted in compassion and empathy.
What's next for you in 2021? Can we expect to see you in any upcoming shows?
I will be focusing on my studies at Maryland Institute College of Art (through Zoom). If an opportunity arises for me to be a part of a production like "Universe of Feelings", I would definitely go for it.
I am also exploring, with a group of friends, staging an exhibition about national service in Singapore. This project is not confirmed yet as we are still looking for a venue sponsor. It is an exploration of NS thru the eyes of NSFs and from a ground up perspective.

I came up with this project during my BMT when I was digging my shell scrape. I thought that it was an interesting shape and should be converted into an artwork. From there, I contacted and found other NSFs and NSmen with similar ideas.
We hope to allow viewers to reflect on what NS means to them on a personal level, it could be a dreamy two years, a horrible time or even a time of growth and development.
For the latest updates on Wonderwall.sg, be sure to follow us on Facebook and Instagram. If you have a story idea for us, email us at [email protected].