Everything You Ever Wanted To Know About The Role Of Singapore's President (But Were Afraid To Ask)
With the presidential election around the corner, I found myself curious about exactly why we have a President in the first place. I mean, I'm not complaining: Free public holiday!
But jokes aside, it's good to know why we're even voting for a President at all. So here's the lowdown on what our President does.
---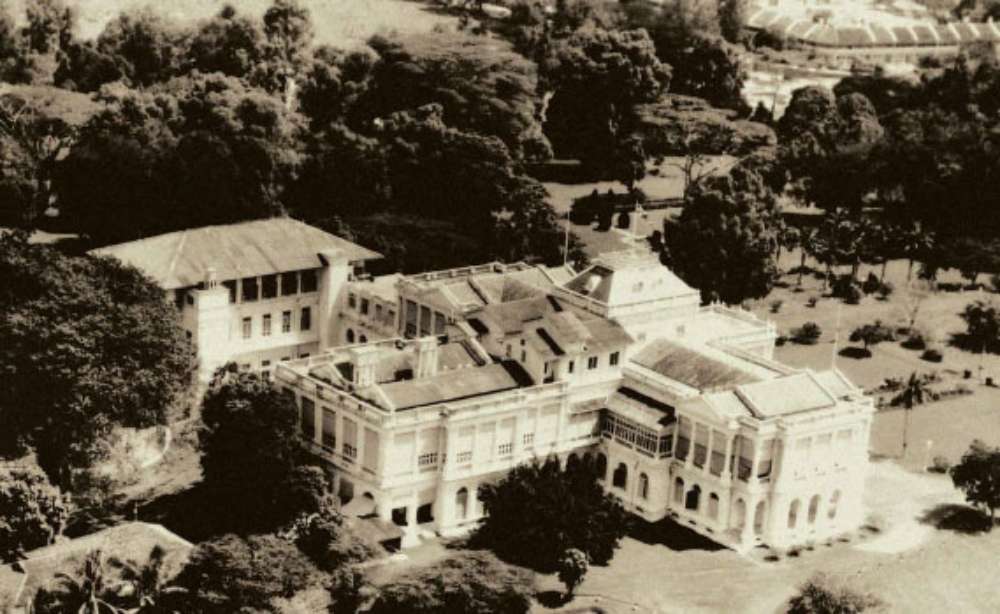 IMAGE: ISTANA.GOV.SG
Why do we even have a President? Why not just a Prime Minister?
The short answer: The position of President is actually a holdover from our days as a British colony, albeit in a much revamped form. Nowadays, the President's role is essentially to say no to the Government on behalf of Singaporeans if necessary.
But if you want the full answer, here's a quick history lesson.
Originally, Singapore was overseen by a British governor. But once we achieved self-governing status in 1959, the post was replaced by the Yang di-Pertuan Negara (Malay for "Head of State"); essentially representing the British Queen in granting pardons and submitting petitions to the Queen on our behalf.
At the same time, the post of Prime Minister was created when the PAP won the 1959 general election, with the Prime Minister overseeing the actual governance of Singapore.
Upon our independence in 1965, Yang-di-Pertuan Negara was renamed "Office of the President" and retained with a largely ceremonial role, with the President appointed by Parliament for a term of 4 years at a time.
However, in 1991, the post of President became an elected role instead, so that Singaporeans could have a representative who would keep the government in check and prevent abuse of power.
---
Why do we vote for our President but not our Prime Minister?
The President is an elected role because he/she has the confidence of common Singaporeans in important matters related to our Government.
This includes the selection of our Prime Minister, who is directly appointed by our President.
---
Okay, so what exactly is the difference between President and Prime Minister?
Essentially, the Prime Minister is our Head of Government, and oversees our day-to-day governance.
The President, on the other hand, is our Head of State. What this means is that while the President has the power to block or veto Government decisions if necessary, he/she has no involvement in policy-making.
This means that any changes to laws and policies in Singapore (like HDB balloting, or the plastic bag charge) are implemented by the Government under the leadership of our Prime Minister, but the President has the power to say no (in certain areas) if there's a good reason to do so.
---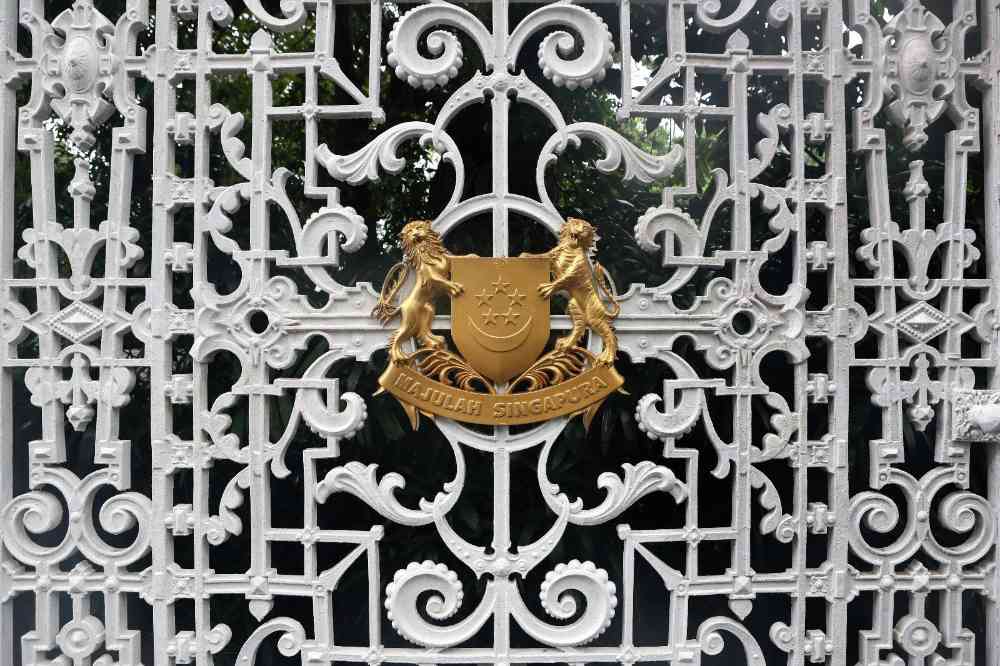 IMAGE: ISTANA.GOV.SG
What does our President actually do?
A lot of things, actually.
Broadly, the President has three branches of duties: Constitutional, Ceremonial, and Community.
---
This is arguably the President's most important set of duties. As mentioned earlier, the President has the power to say no to the Government if it becomes necessary to do so. But what does that really mean?
Well, if members of the Government make important decisions that aren't in Singapore's best interest (touch wood!), the President can override these decisions without the Government's permission.
Not by himself/herself, of course; the President still needs to consult the Council of Presidential Advisers first.
But because the President can exercise these veto powers at his/her discretion, without Government approval, they are referred to as "discretionary powers".
Under discretionary powers, the President can:
1. Veto government budgets if said budgets or transactions draw on our national reserves
What are these reserves, you ask? They come in the form of both physical assets like land and buildings, as well as financial assets like cash, securities and bonds.
The most important of these reserves belong to a group of six key statutory boards and government companies, collectively referred to as "Fifth Schedule entities" (weird name, I know). Namely:
Housing Development Board, which manages public housing and factory land
JTC, which oversees land to be developed as well as industrial estates
Monetary Authority of Singapore, the central bank of Singapore which manages the Official Foreign Reserves of Singapore
Temasek Holdings, Singapore's investment company
GIC, a professional fund management organisation that manages Government assets
Central Provident Fund, Singaporeans' savings
Why is this important? Well, just like having your own savings, it's important for our country to have savings to draw upon during times of need.
To make sure that these reserves aren't wasted and are only used when necessary, the President's approval is needed before withdrawals can be made.
For instance, during the Covid-19 pandemic, President Halimah Yacob approved 5 withdrawal proposals by the Government for a total of $69 billion to support COVID-19-related health expenditure and keep the economy afloat. In the end, a total of $39.7 billion was withdrawn and used.
2. Veto the appointment or removal of key office holders
The President has final say over the appointment or removal of the following positions:
Chief Justice
Judges of the Supreme Court
Attorney-General
Auditor-General
Director of Corrupt Practices Investigation Bureau
Chairman and members of the Public Service Commission
Chief of Defence Force
Commissioner of Police
Any chairman, board member or CEO of a Fifth Schedule Statutory Board
Any director or CEO of a Fifth Schedule Government Company
This ensures that the holders of said positions have Singapore's best interests at heart and aren't taking advantage of their positions to benefit themselves.
3. Hold the final say over detention orders, investigations, and restraining orders
If there's a disagreement on what to do in the following areas, the President makes the final decision on them, even without the Government's consent.
Releasing or continuing the detention of detainees under the Internal Security Act
Approving investigations by the Corrupt Practices Investigation Bureau
Cancelling or modifying restraining orders against individuals deemed to be undermining religious harmony
Bonus: Non-discretionary powers
Aside from these aforementioned discretionary powers, the President also has a few non-discretionary powers.
In layman's terms, it's the President's job to approve or reject decisions on certain matters, but he/she is not allowed to make the decision by himself/herself. Instead, the President must follow the Government's decision.
Some examples include issuing of pardons and the appointment of Ministers other than the Prime Minister.
---
From overseeing significant local events like the National Day Parade to hosting visiting dignitaries, the President represents Singapore at ceremonies both locally and overseas.
Some of the more interesting examples include:
Presiding over the annual National Day Parade (Majulah Singapura!)



Conferring National awards, like the National Day Awards. This year, there were 6598 recipients - that's a lot of handshakes!
Hosting foreign dignitaries (Eg. US Vice President Kamala Harris' visit, where she was presented with an orchid named after her

)
---
Last but not least, the President remains in touch with everyday Singaporeans by his/her involvement in community initiatives and grassroots projects.
One of the most well-known ways the President supports our community is through the President's Challenge, which raises funds for various organisations to help the under-privileged.
There's also the Istana Open House (IOH) held 5 days a year (during Chinese New Year, Labour Day, Hari Raya Puasa, National Day, and Deepavali), allowing Singaporeans to explore the Istana where the President lives.
More recently, President Halimah Yacob launched a few initiatives to make the Istana more accessible to the public outside of IOH, such as hosting picnics on the Istana grounds or inviting volunteer gardeners to work in the Istana gardens on certain days.
---
Sounds like the job for me! Can I be the next-next President?
Sure! Just make sure you fulfil the following criteria:
Citizen of Singapore
At least 45 years old
In the current register of electors (ie. eligible to vote)
Currently living in Singapore
Lived in Singapore for at least 10 years overall
Not a member of any political party on the date of your nomination for election
This isn't an exhaustive list, by the way; check out Articles 19 and 45 of the Constitution if you want to see how your credentials stack up.
---
Let's say I become the President. How long can I keep the job?
Initially, the President stays in office for 6 years. But after the 6 years are up, you can run for office again, as many times as you want (assuming you get re-elected, of course).
---
Now that you know what the President does and why the post is so important, be sure to vote wisely (and then enjoy your free public holiday!).
---
For the latest updates on Wonderwall.sg, be sure to follow us on TikTok, Telegram, Instagram, and Facebook. If you have a story idea for us, email us at [email protected].