It's Kin-credible! Meet This Mother-Daughter Duo And Other Families Involved In NDP 2023
National Day is undoubtedly a family fest, and throws the spotlight on the importance of family. Just look at the hordes of kinfolk that make up the spectators at every National Day Parade (NDP) as well as in the heartlands and around the world.
Prime Minister Lee Hsien Loong put it best when he said at the launch of National Family Week in 2022: "Strong families are the bedrock of our society. They are crucial to develop resilient individuals."
He added:
"Our families mould our character and values. They shape our personality and beliefs. They anchor our sense of belonging in our society. Families are also our first line of care and support. We go through thick and thin with family members. They are our strength and support. We turn to them in times of need. The impact of our families extends across generations. People raised in strong and close-knit families are more likely to form such families themselves after they grow up. We look after our kids, when our kids grow up, we look after their children - our grand kids. When we grow old, we hope our kids will help to look after ourselves. So, our family goes on and our society goes on."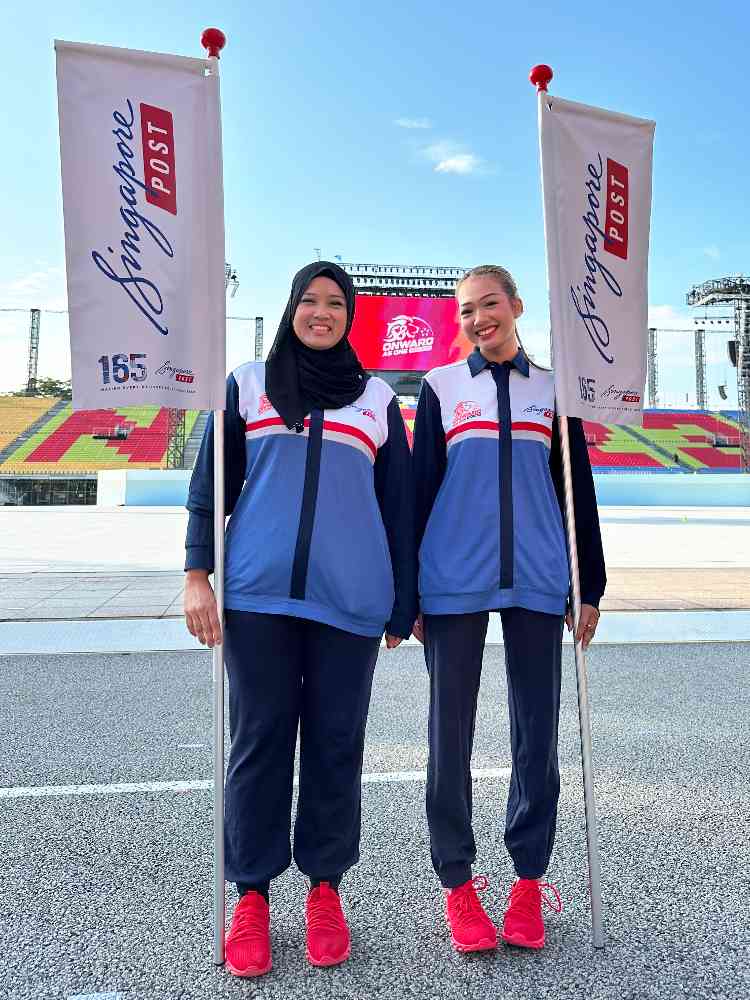 Ismadiana (left) and Qusyairah will be among more than 1,700 participants involved in the Parade and Ceremony segment. | IMAGE: NG KAI
Exemplifying the strength of families are some of those participating with their kin in NDP this year, like Ismadiana Binte Samsudin (an inspector of post) and daughter, Nurul Qusyairah Binte Hamzah (a postal officer). The duo will be part of the marching contingent representing Singapore Post (SingPost), one of the 34 marching contingents in the Parade and Ceremony segment, which will involve more than 1,700 participants.
While 40-year-old Ismadiana has had experience participating in the NDP (she was part of SingPost's virtual contingent in NDP 2022), it's 20-year-old Qusyairah's first time. Needless to say, Ismadiana has been the supportive mum, showing her daughter how to raise, hold and lower the banner ("I think I'm now a pro!" says Qusyairah), and inspiring her daughter with her effusive enthusiasm for the NDP.
We speak to the pair about their involvement in NDP 2023, and how training and rehearsals have strengthened the bond between them.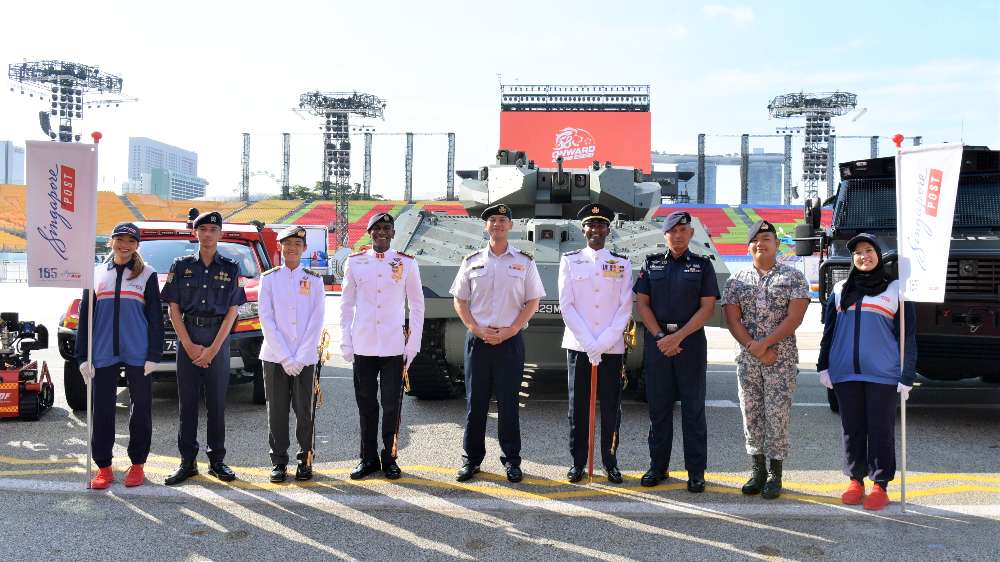 Qusyairah (extreme left) and Ismadiana (extreme right) with some others involved in the Parade and Ceremony segment. | IMAGE: NDP 2023 EXCO
Qusyairah, how did your mum manage to convince you to be part of the SingPost marching contingent in NDP 2023?
At first, she said: "Why not try?" I said, "I dowan!" Because marching, being under the hot sun – that's just not my thing! <laughs>
All this time, when she watches the NDP on TV, she'll be very enthusiastic about it. So I thought, maybe if I were to join, I would understand why she's actually excited about it.
Once we went through the first few training sessions for this year's NDP, then I understood why. When we were marching, I could feel her vibe, so I was like, now I totally get it!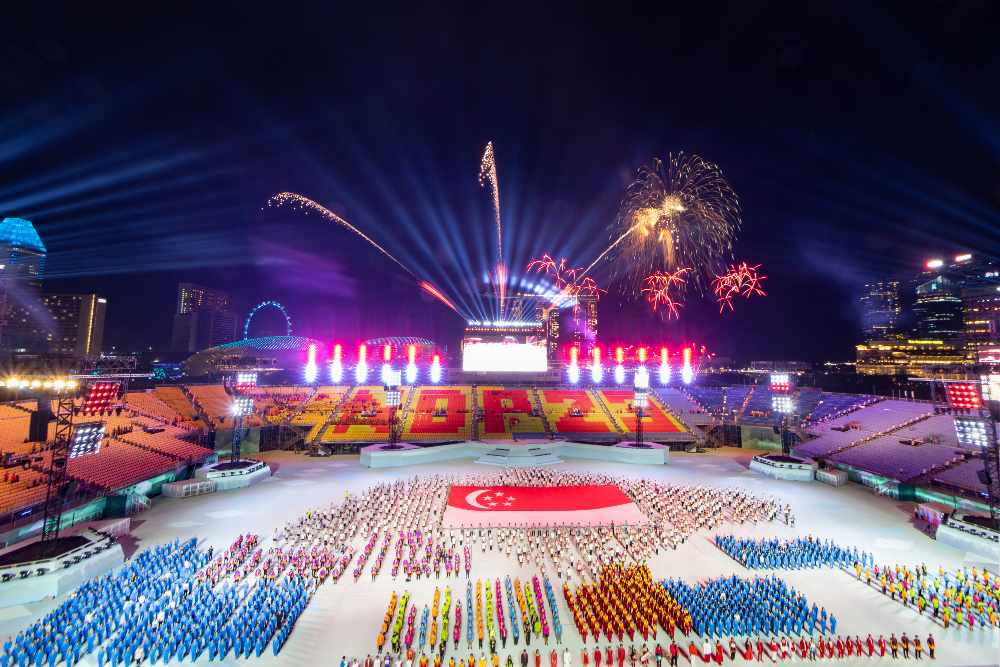 IMAGE: NDP 2023 EXCO
We're sure that training for NDP 2023 has brought you two closer! Could you share some aww moments?
Qusyairah: Even though we are not standing together [in the marching contingent], I can feel her presence. If I cannot see her when we're marching, especially with the banners blocking my view, I will panic! "Where's my mom? Where's my mom?" If I can see my mother, then I know, okay, she's there, she's safe! And because rehearsals on Saturdays start in the morning, we will go breakfast, and literally just spend the entire day together.
Ismadiana: I feel I can understand her more. Since we get the chance to spend time together, it's not really a mother-and-daughter relationship, but more like a colleague who is encouraging her friend!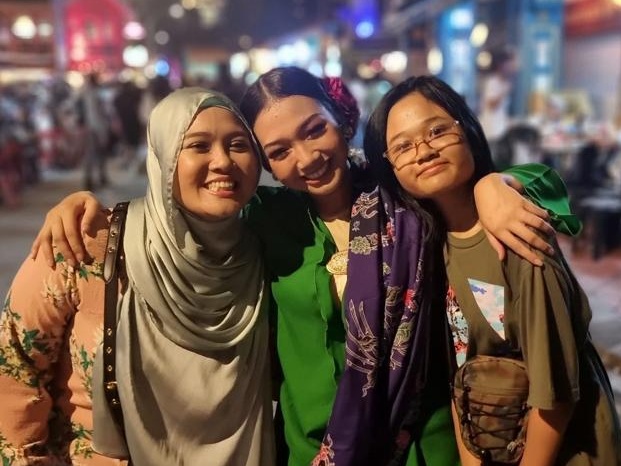 Ismadiana (left) and her two daughters. | IMAGE: NDP 2023 EXCO
That's so sweet! What do you guys do for fun?
Ismadiana: When there's nothing to do at home, we will go out. I'll take my other daughter along – go cycling, then sit down and eat ice cream at McDonald's, or we chit chat.
Qusyairah: If I'm at home, I will just turn on the karaoke set. Whoever wants to come sing with me can sing along; it's stress-free!
---
Other families involved in this year's NDP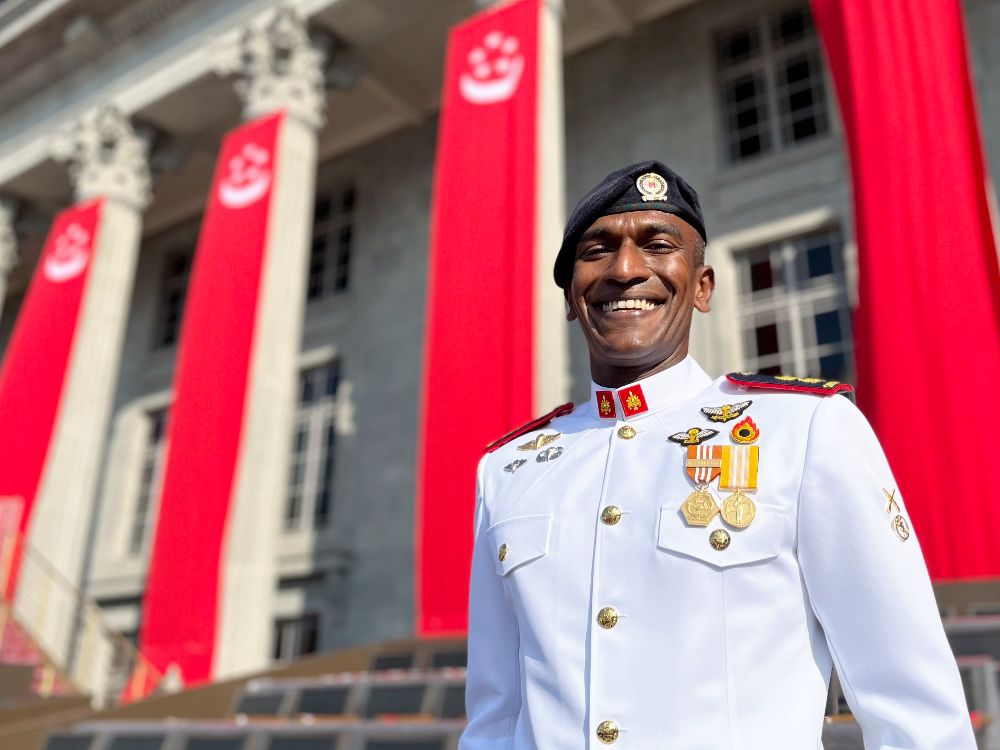 IMAGE: SIM DING EN
LTC Ragumaran S/O Davindran and son Jivith
This year's Parade Commander is LTC Ragumaran, Commanding Officer, Supply Base North, Supply Command and the first Army Supply Officer to command a parade. But he's not the only one in his household who will be part of this year's NDP. Celebrating Singapore's 58th birthday as well as his dad's career-defining milestone is seven-year-old Jivith (one of LTC Ragumaran's sons), who will be a float participant in the Total Defence Parade segment.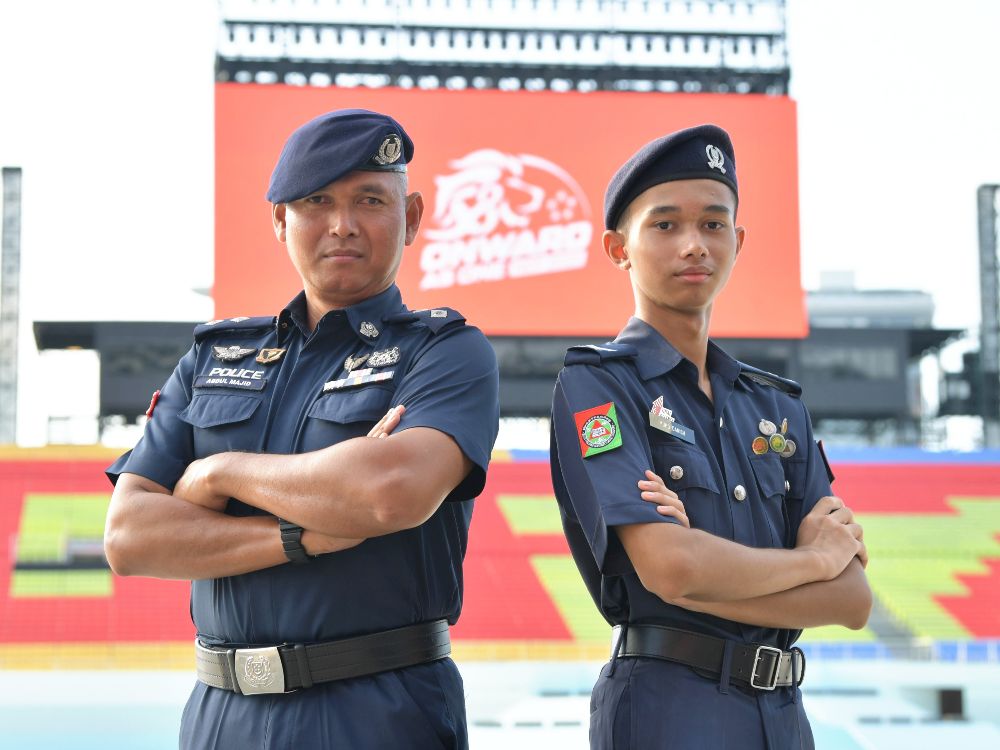 IMAGE: NDP 2023 EXCO
Inspector (INSP) Abdul Majid Salim Bin Selamat and son CPL (NPCC) Muhamad Danish Arman Bin Abdul Majid Salim
While INSP Majid of the Singapore Police Force (SPF) is Chief Trainer for Police Row A Marching Contingent in NDP 2023, his son, CPL (NPCC) Danish, will be part of the National Police Cadet Corps Parade Contingent. The 15-year-old developed an interest in drills and parades after watching his father train various SPF-related parades over the years.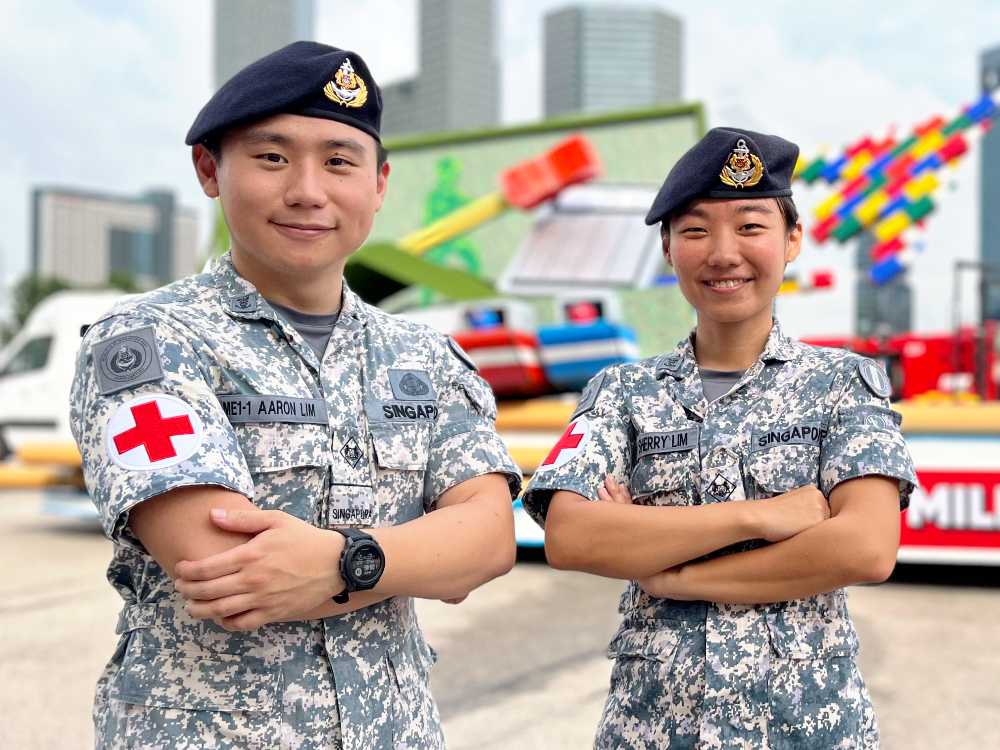 IMAGE: SIM DING EN
Siblings ME1 Aaron Lim and ME1 Sherry Lim
Siblings ME1 Sherry, 23, and ME1 Aaron, 25, both Underwater Combat Medics in the Republic of Singapore Navy, will be part of the Total Defence Parade segment. While ME1 Sherry will be a participant on the Military Defence float, her brother ME1 Aaron will be one of the Flag Participants who will unfurl a large Total Defence flag in a salute to the nation.
For the latest updates on Wonderwall.sg, be sure to follow us on TikTok, Telegram, Instagram, and Facebook. If you have a story idea for us, email us at [email protected].