'OMG I Get To Be In NDP? Sign Me Up!' Says This Youth Volunteer
The Heartware Network has been part of our National Day since its inception in 2000, with its youth volunteers supporting the National Day Parade (NDP) by managing the crowds and ensuring that spectators get to their seats in an orderly manner.
But hang on, who exactly are these Heartware heroes? They are a volunteer crew made up of youth aged 14 to 35, who are all about making a difference in Singapore. With over 17,000 volunteers, the Heartware Network focuses on fostering a sense of social responsibility, leadership, and volunteerism among its members.
We get to know one of these awesome peeps, Anbu Agana N Annadurai, the Contingent Commander for the Heartware Network marching contingent. Fun fact: It's the first marching contingent for the youth volunteer group in NDP.
We catch the 24-year-old during an ice-cream break amid NDP rehearsals - talk about staying cool and dedicated!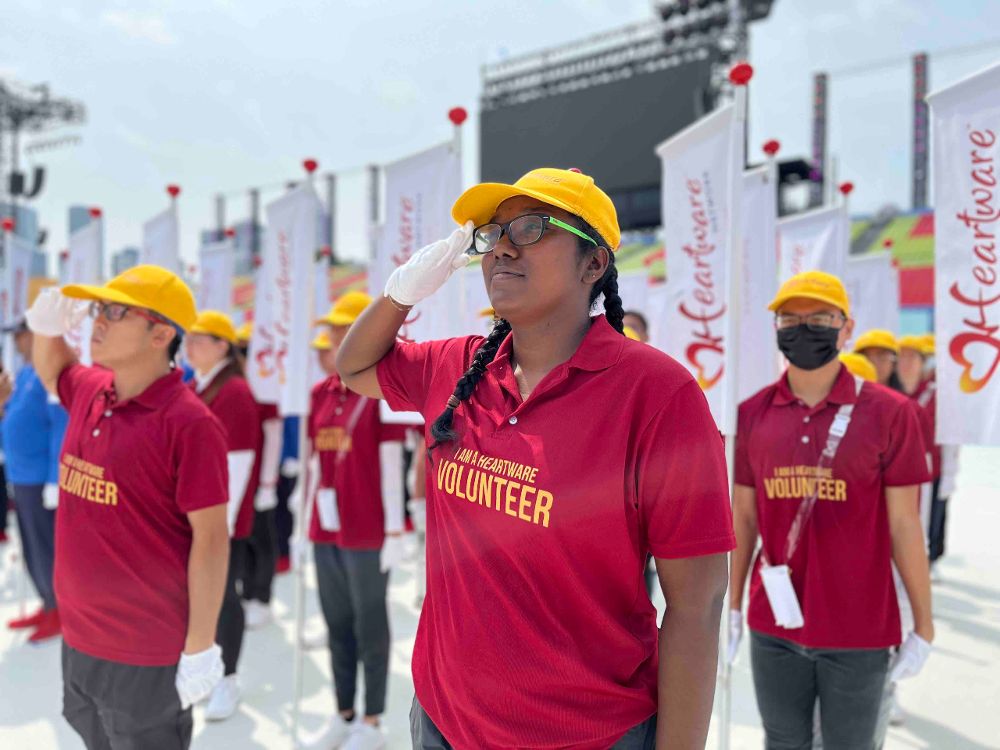 Anbu Agana N Annadurai (foreground) leads the first Heartware Volunteer NDP marching contingent. | IMAGE: SIM DING EN
Being part of NDP 2023 must be so exciting for you! It's your first time participating in NDP, and the first time the Heartware Network has a marching contingent. How do you feel?
It's a very proud moment, especially 'cause I get to be a Contingent Commander for the first time. It's almost like, historic to be part of National Day. When I was young, I used to look at National Day performances and it was like, wah, they must be really cool or they must be really good to be selected to perform. To me, this opportunity is a huge deal!
And you've never had any prior marching experience?
No, this is my first time!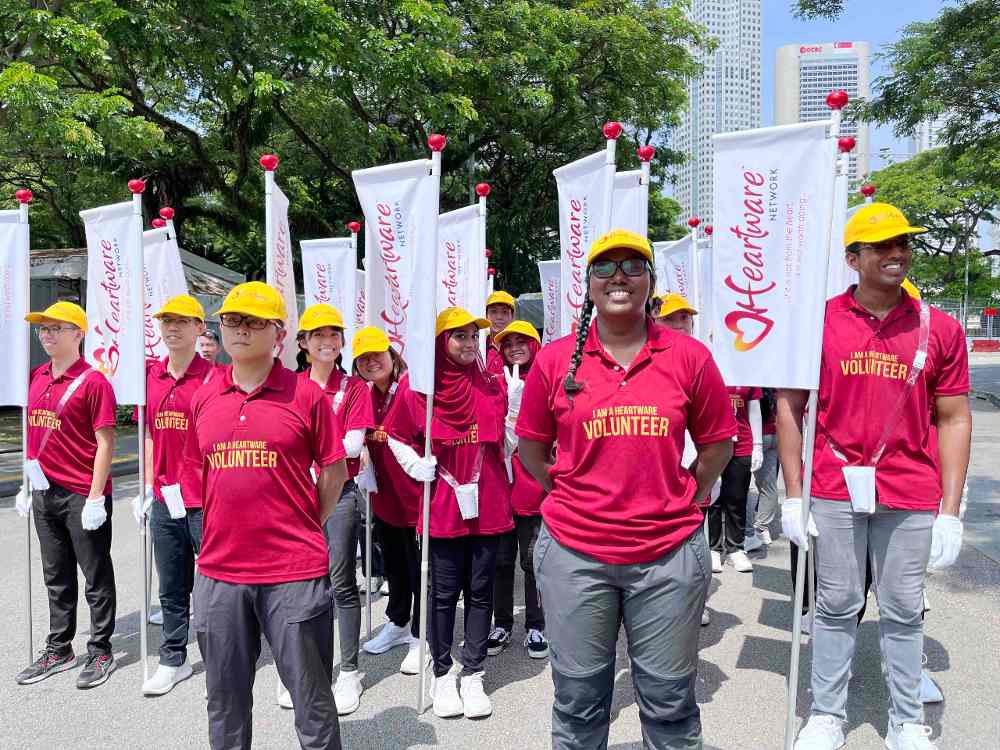 Agana says the best part about NDP is hanging out with her friends.| IMAGE: SIM DING EN
So, what made you decide to be part of the marching contingent?
I'll be honest. They said "only invited people are allowed to march", and I was like, "Oh, well, they got my ego!" But more than that, it's to try something new. As we grow up, we sometimes get scared and don't really wanna try new things. This was a perfect opportunity for me to break out of my comfort zone and just go for it.
What's been the most enjoyable part of being part of NDP 2023?
Definitely my friends! Especially during the long breaks, we have these impromptu karaoke sessions. It's like Monday to Friday at work, I'm thinking, at least on Saturday I can chill and hang out with them. On Saturdays, when I show up for rehearsals, I don't remember any of the problems that I faced during my work week. It's like going on vacation for one day!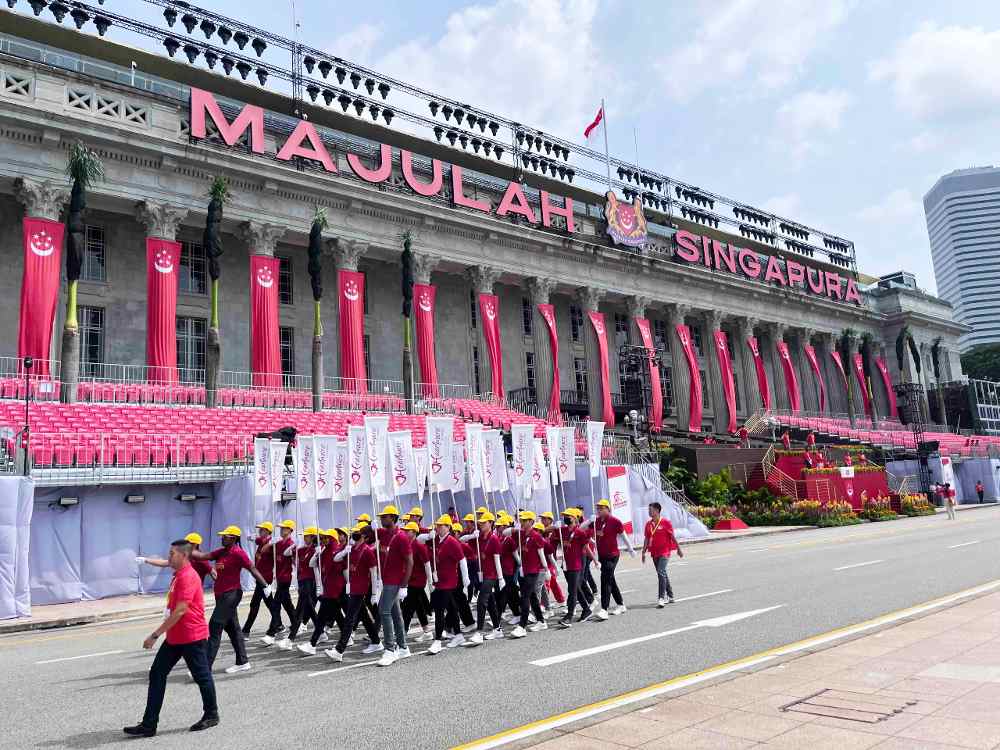 Heartware Network's marching contingent during an NDP rehearsal. | IMAGE: SIM DING EN
What made you want to join the Heartware Network?
The fact that I can be part of the NDP! I remember in JC, the volunteer portal was opening and there were advertisements. I was like, oh my god, you mean normal people like me can join the Parade? Yeah, sure! I'll do it!
But I keep coming back every year 'cause of the people and the culture that we form here. And just the fact that I get to be part of NDP! 😂
For the latest updates on Wonderwall.sg, be sure to follow us on Facebook, Instagram, and Telegram. If you have a story idea for us, email us at [email protected].