Adventures At Home: Let's Rediscover Little India
They say the best time to visit Little India is during Deepavali (early November) or Pongal (mid-January) but we believe there's always a reason to come to this colourful district anytime of the year. Especially for the glorious makan!
Unlike Chinatown and Kampong Glam, Little India was never designated by Sir Stamford Raffles to be a place for a particular ethnic community - instead, this identity was developed organically.
Today, Little India is a melting pot of various cultures and identities that have co-existed since its early beginnings - as evidenced by the different religious institutions in the area.
Follow us as we search for more Insta-worthy sights on our Little Red Dot (and satiate our apetite for delicious makan while we're at it) as we uncover the epic stories of Little India through the National Heritage Board's Little India Heritage Trail.
Pick up the Little India Heritage Trail guide at the Indian Heritage Centre
Kick-start your Little India journey at the Indian Heritage Centre (IHC), one of the youngest museums in Singapore. Opened by Prime Minister Lee Hsien Loong on 7 May 2015, it is one of the focal points of the Indian community, and serves as a platform to learn more about the diverse Indian heritage in Singapore.
Besides permanent exhibitions (showcasing over 440 artefacts, many contributed by the Indian community), there are also fun, educational activities that take place throughout the year. Follow IHC on Insta to be the first to know what's happening when.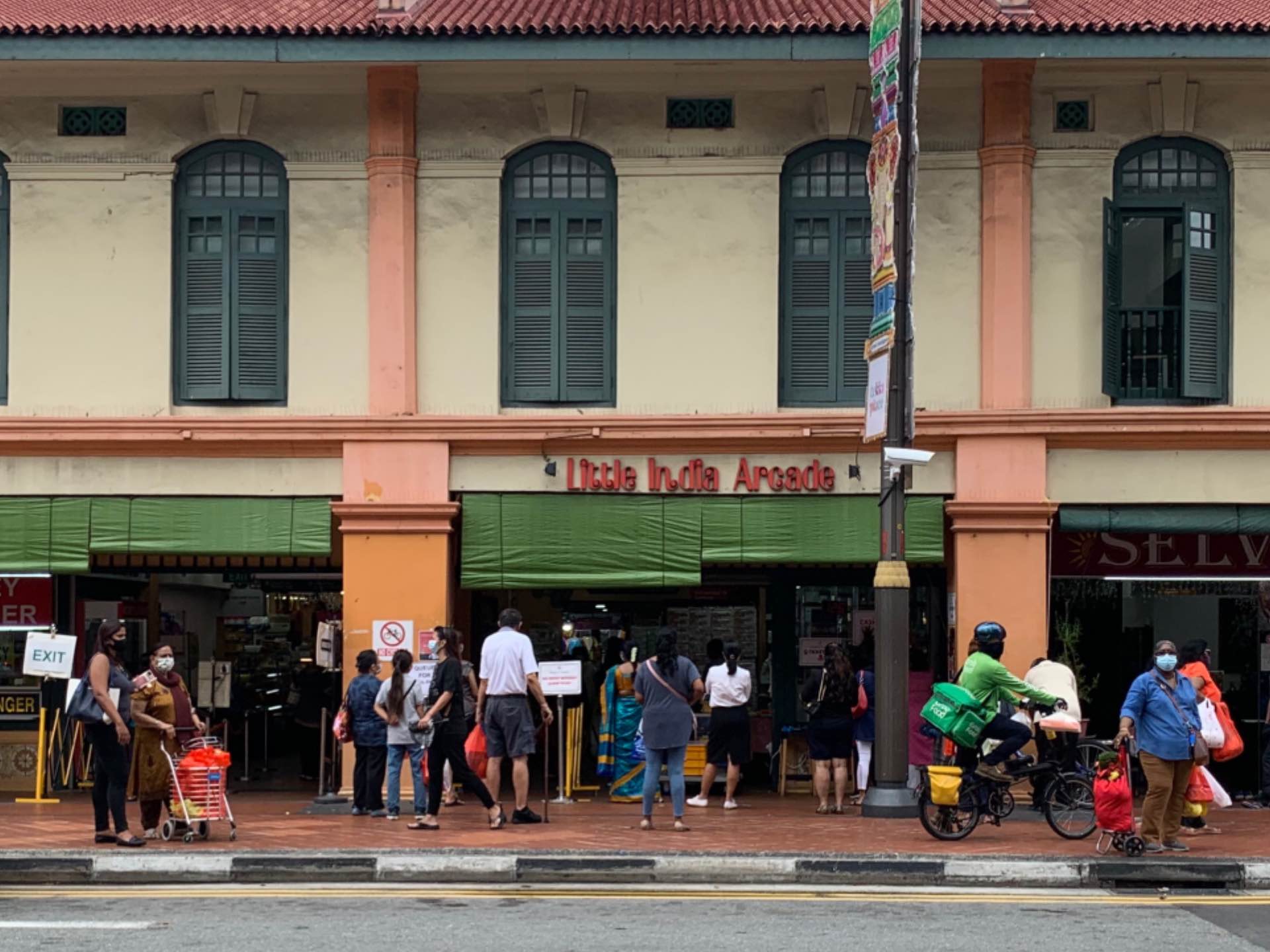 Dabao from Moghul Sweet Shop at Little India Arcade
First thing you'll notice outside the entrance of Little India Arcade is a small, diverse crowd of people waiting for their turn to take home North Indian mithai (the Hindi/Urdu word for "sweets") and snacks from Moghul Sweet Shop. The store was opened in 1996 and is said to be the first Indian sweet shop in Singapore.
Dunno what to try? Their signature motichoor ladoos (soft sweetened round balls made with gram flour, sugar, and spices), gulab jamun (berry-sized milk sweet), and north Indian balushai (similar to a glazed doughnut) are good options. Their crispy hot samosas are a popular choice too.
Little India Arcade, where the shop is based, is a cluster of neoclassical shophouses constructed in 1913. The building also housed a shop by the prolific philanthropist P Govindasamy Pillai aka PGP, who contributed generously to the local community and funded reconstruction projects for some of the older Indian temples.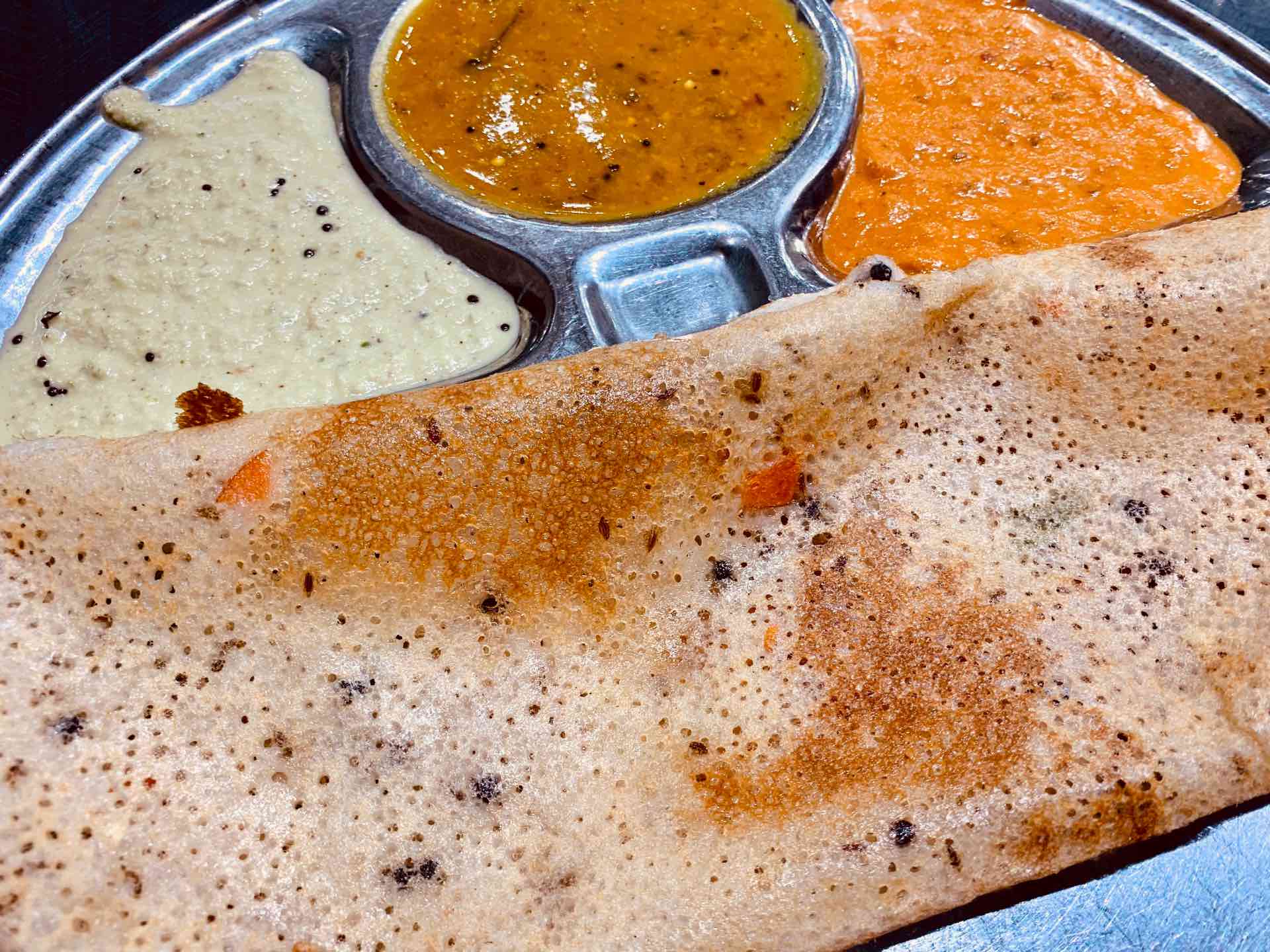 Try some Rawa Dosai at Komala Villas
If you're a fan of dosai, then you must try the rawa dosai here at Komala Villas. It's a more crispier variant made with semolina, perfect with coconut and red chutney.
Komala Villas was founded in 1947 by Murugiah Rajoo, who came to Singapore in 1936 at the age of 14 to work at the restaurant (then called Karuna Nanthavilas) before buying it over when the original owner retired.
Besides their dosais, people are willing to queue long-long at this South Indian vegetarian restaurant for their banana leaf rice. Don't forget to order their thairu (yoghurt) and lassi (yoghurt drink) too.
(Incidentally, we've just kicked off "Thosai 10 Ways", a series helmed by cook and MasterChef Singapore Season 2 contestant Vaunthara Ramasamy, who unveils her secrets to scrumptious home-made thosai - check it out!)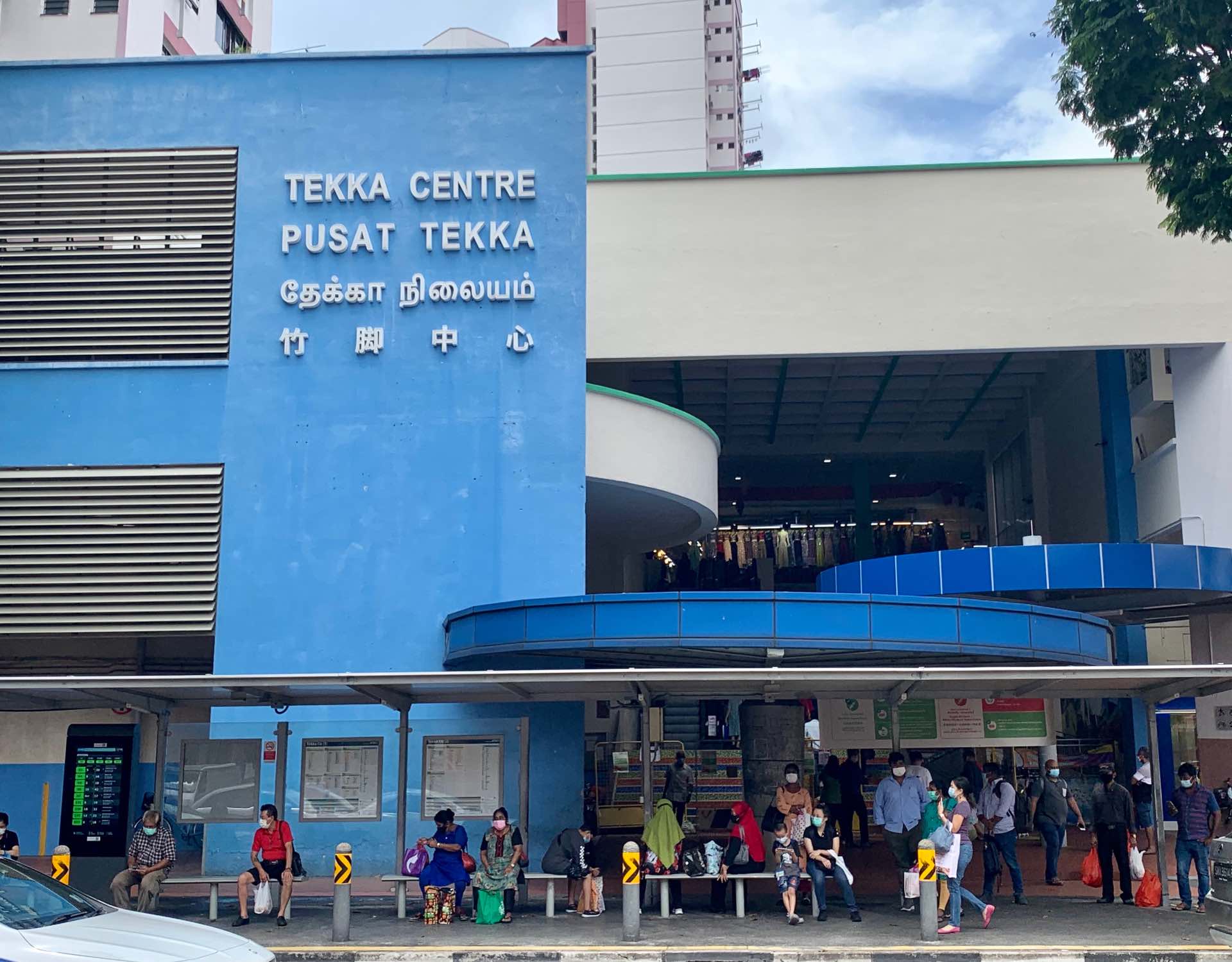 Second lunch and shopping at Tekka Centre
If you've got a big appetite, then cross the road to the iconic Tekka Centre for the hawker favourites on the 1st floor. Our recommendations: Allauddin's Briyani classic chicken set; the Indian rojak from the Haji Johan Indian Muslim Food stall; and 545 Whampoa Prawn Mee (it's the one with the longest queue).
Upstairs at this bright blue landmark of Little India you'll find hardware stores, tailors, and sundry shops selling religious items and household stuff.
The Tekka Centre has its roots as the former Tekka Market built in 1915, a prominent landmark along Serangoon Road in the first half of the 20th century. The name Tekka is actually Hokkien in origin, "tek kia kha" meaning "the foot of the small bamboo" because (you guessed it) there was plenty of bamboo here.
The old Tekka Market was demolished in 1982 and the store holders moved to the new Zhujiao Market across the street (Zhujiao "竹脚" meaning "Tekka" in hanyu pinyin). But in November 2000, it was renamed to Tekka Centre following public feedback.
Shop 'till you drop at Mustafa Centre
We challenge you to name us something you can't find here at Mustafa Centre. From iPhones to Kit Kats, this place sells just about anything and everything. The current Mustafa Centre was opened in 1995, but it traces its history all the way back to 1971 when Mustafa's founder Mustaq Ahmad and his father Haji Mohamed Mustafa opened the first retail shop at Campbell Lane in Little India.
---
Your Insta-Walk checklist here: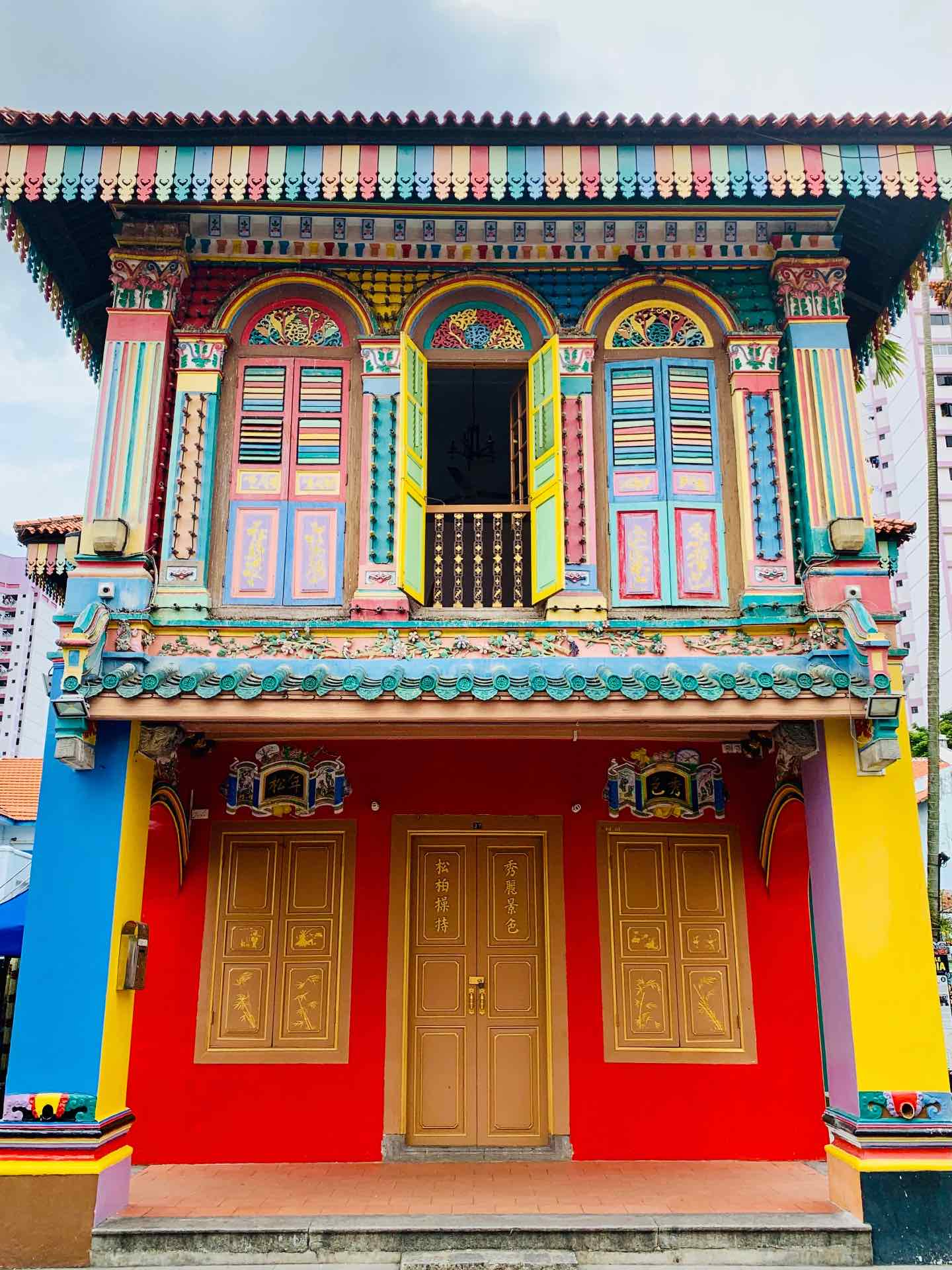 Former House of Tan Teng Niah
This rainbow-coloured house built in 1900 is a reminder of a time when Chinese cottage industries thrived alongside the Indian cattle trade here. Tan Teng Niah was a bigtime towkay (businessman) who owned several sweet-making factories along Serangoon Road. The most aww part: it was allegedly built for his wife.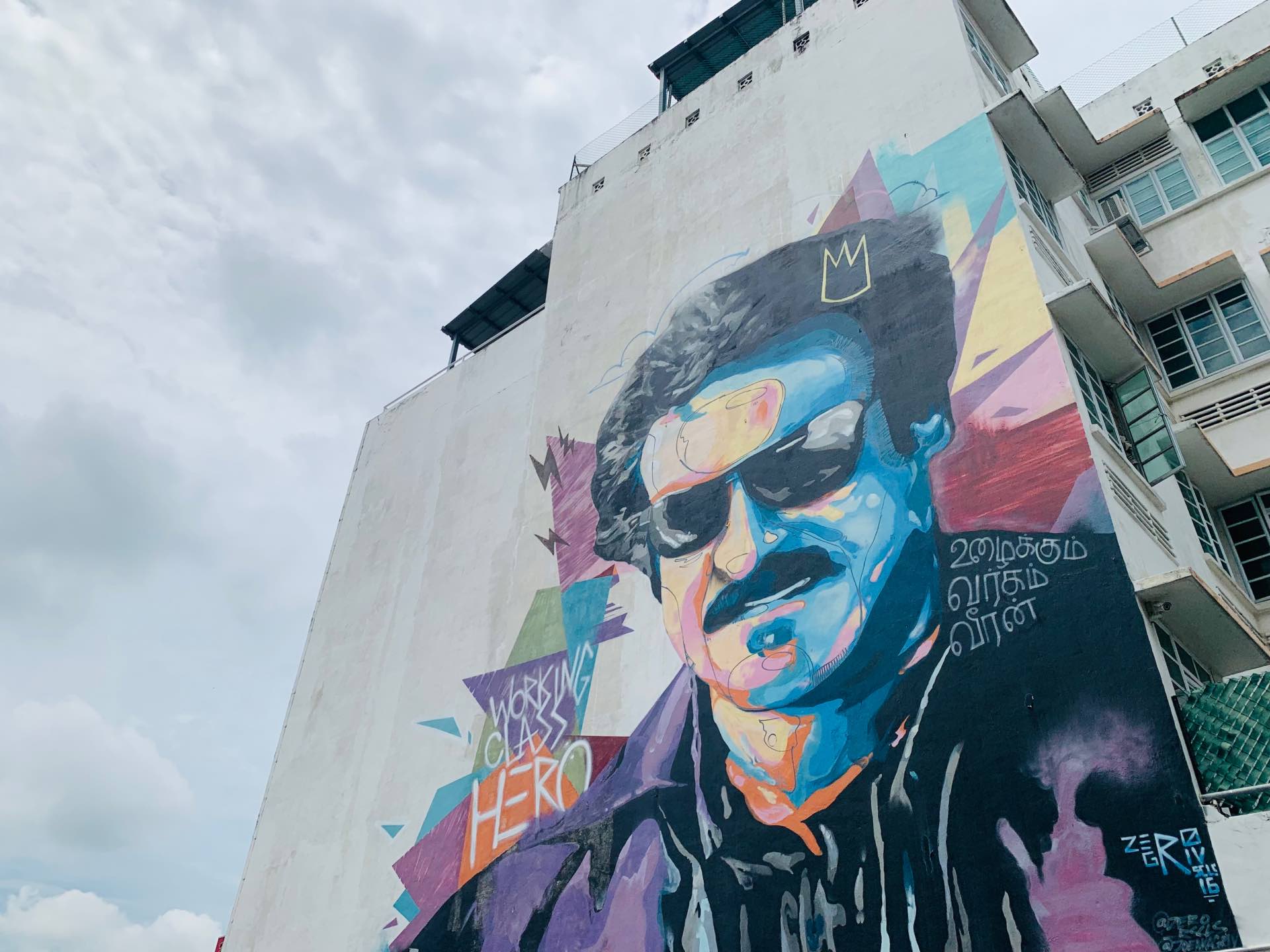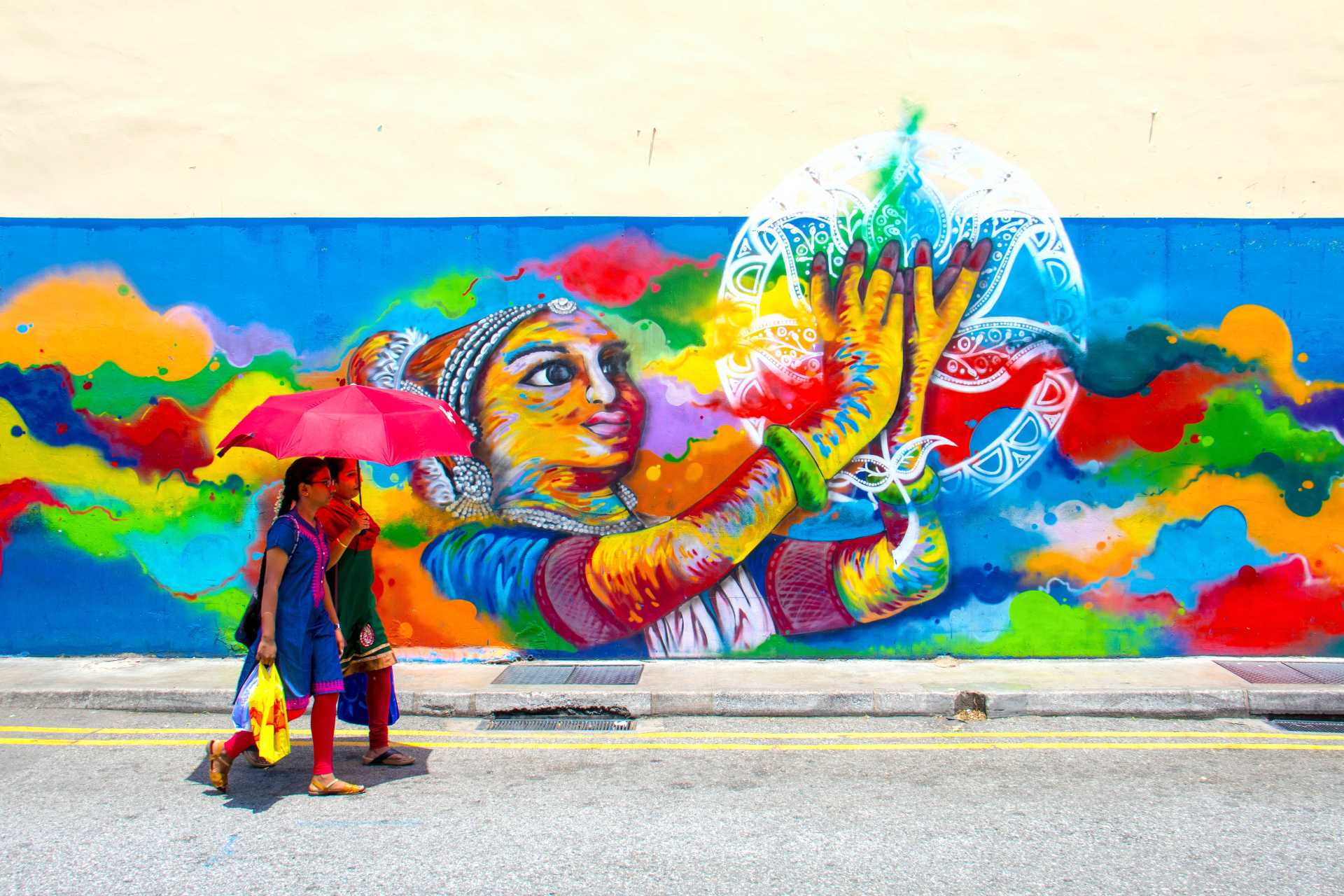 Murals of Little India
Art really comes alive in Little India, and you'll find elaborate wall murals along streets and back alleys depicting the area's diverse history. Notable artworks include a homage to Indian superstar Rajinikanth along Hindoo Road, and the colourful traditional dancer at Dunlop Street entitled Alive @ CLIVE by street artist TraseOne.
Bookmark your calendars for the annual Art Walk Little India (AWLI) - pending the COVID-19 sitch, of course. Usually held around end-January, AWLI will unveil new wall murals as well as music and performances that bring to life the history and traditions of Little India.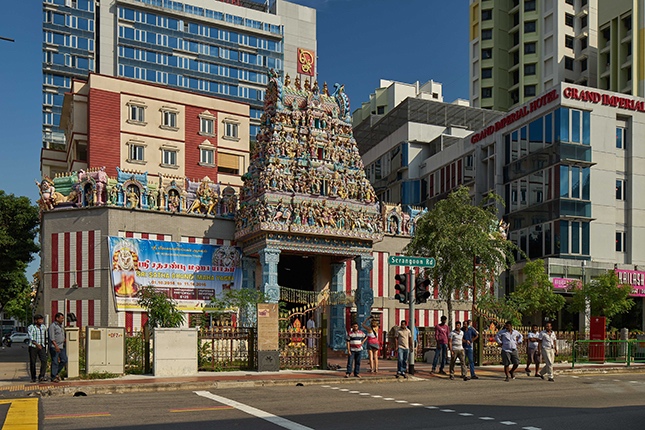 Sri Veeramakaliamman Temple
This majestic structure along Serangoon Road is Singapore's first temple dedicated to its namesake also known as the goddess Kali, the incarnation of Shiva's wife and "Destroyer of Evil".
It was originally a shrine erected by Tamil limestone kiln workers in 1855, which later became a temple built by Bengali labourers in 1881. The statue of the goddess Kali was shipped from South India, while the other important statues were installed by the 1930s.
During the Japanese occupation, food and shelter were provided to over 20 vagrants every night. Today, it is one of Singapore's 7,000-plus conserved buildings, thanks to the Preservation of Sites and Monuments initiative launched in 1973 to protect national monuments.
Abdul Gafoor Mosque
The unique architecture of Abdul Gafoor Mosque at Dunlop Street is a sight to behold (and perfect for the 'gram!). It is one of our country's oldest mosques and a National Monument. Construction was completed in 1907 to serve the Baweanese and Tamil Muslim immigrants of Kampong Kapor.
It was named after Shaik Abdul Gafoor bin Shaik Hyder, who was one of the two trustees of the Dunlop Street Mosque wakaf (Arabic for "religious endowment"). He raised funds for the new mosque through building and renting out shophouses in the area.
Interesting fact: The entrance of the mosque, which was gazetted as a National Monument in 1979, is adorned with the names of 25 of the most prominent Islamic prophets. #themoreyouknow.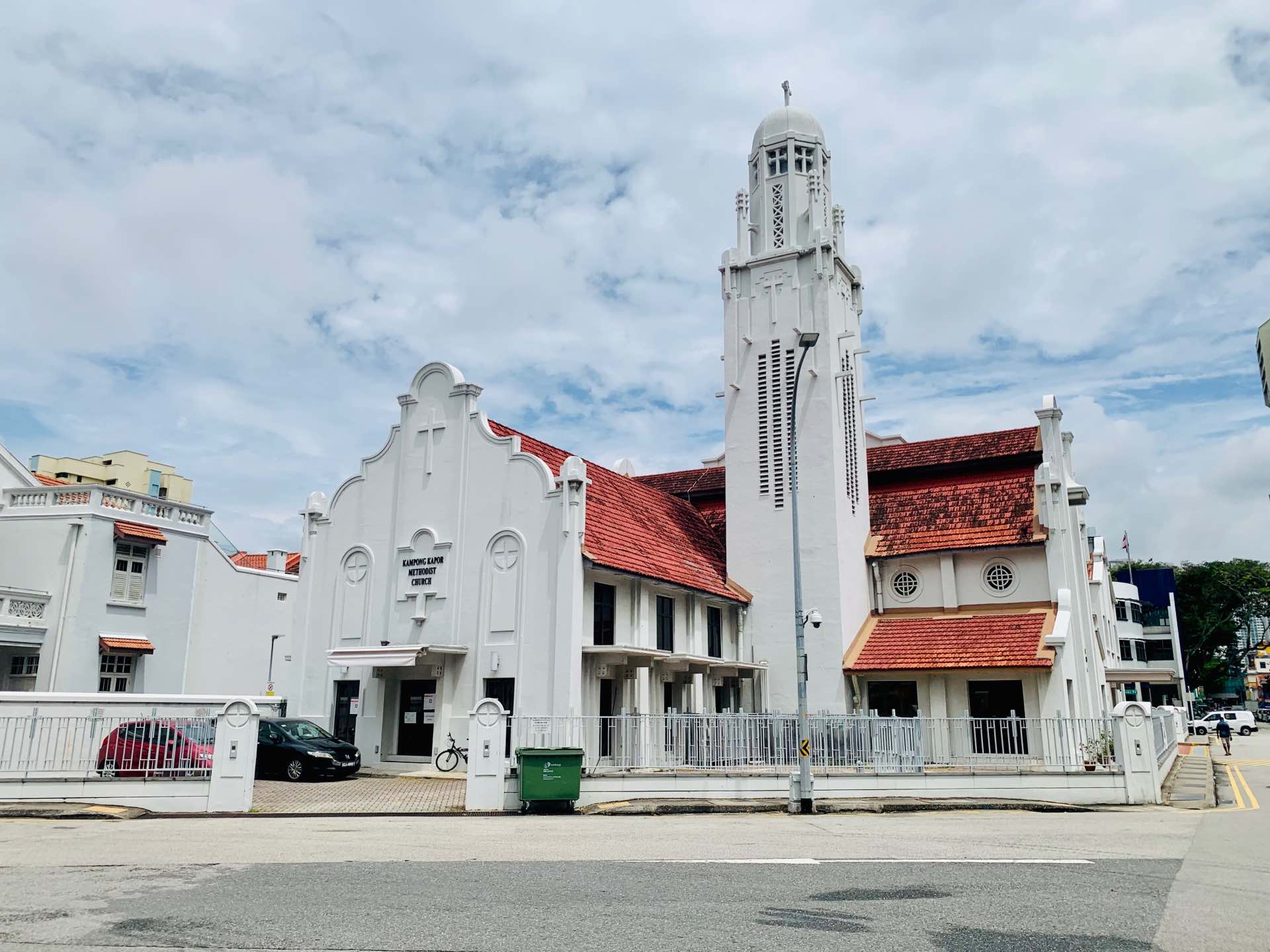 Kampong Kapor Methodist Church
This church with a quasi-Art Deco design - which was constructed in 1930 and is yet another conserved building in Little India - conducts services in Peranakan, English, Mandarin, and Tamil, showcasing Little India's rich cultural diversity.
The congregation was originally based in Middle Road Church (the small yellow church near NAFA currently). Did you know: KKMC was once called the Straits Chinese Church until it changed its name to reflect how it catered to a broader and more diverse community.
---
Happening history sia
If you're interested to explore the rich history of Little India, you can follow NHB's Little India Heritage Trail. Get your trail map and guide here. There are three suggested routes you can take:
For the latest updates on Wonderwall.sg, be sure to follow us on TikTok, Telegram, Instagram, and Facebook. If you have a story idea for us, email us at [email protected].