Discover The Breathtaking Natural Wonders Of The Philippines
The Philippines has always been somewhat of an underrated travel destination in the ASEAN region for Singaporeans. While its neighbours Thailand and Indonesia may get all the attention, the Philippines boasts some of the most breathtaking natural wonders in the region, and is home to some of the most pristine waters, finest white sandy beaches, and magnificent peaks. With six UNESCO World Heritage sites scattered across its islands, the Philippines is a must-visit for anyone looking to explore Southeast Asia.
Whether you're looking to just chill, unleash your inner adventure junkie or simply marvel at Mother Nature, the Philippines has plenty to offer and should be on your travel bucket list.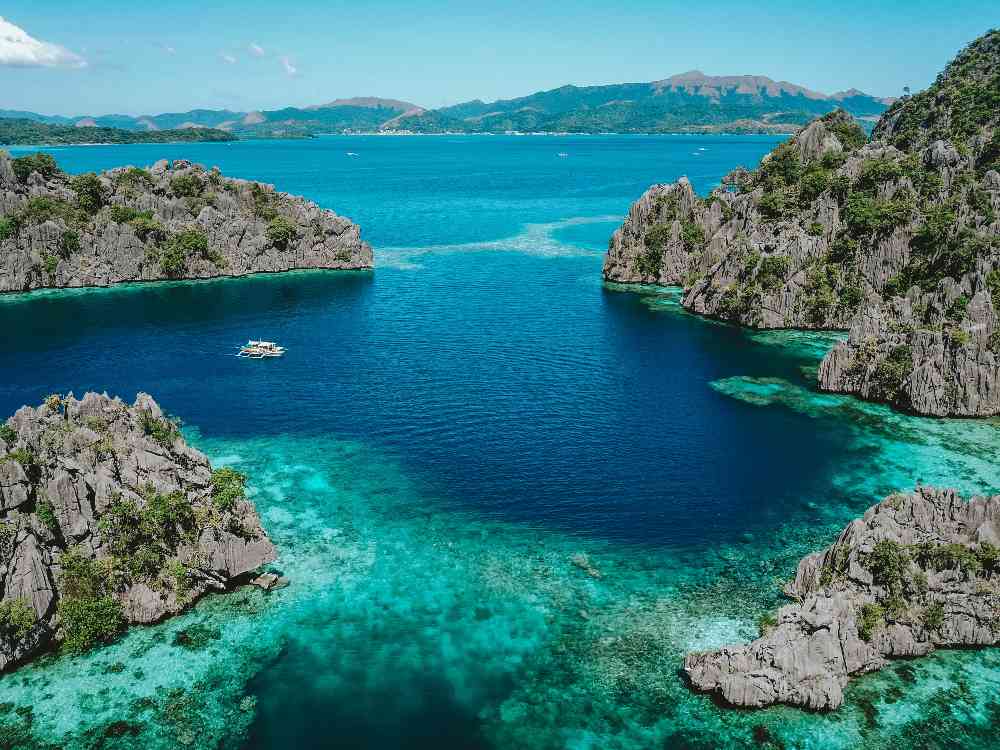 Make sure Coron is on your Palawan island-hopping checklist. | IMAGE: UNSPLASH
Palawan
Best time to visit: For best conditions, travel during the dry season (November to June). You don't want the frequent downpours to (literally) rain on your parade.
Previously an untouched paradise on earth, Palawan is increasingly gaining traction internationally. However, getting to Palawan still requires some effort as it is accessible mainly via domestic flights to Puerta Princesa airport from Manila and Cebu.
Palawan is perfect for #ThatIslandLife given that it boasts some of the most crystal-clear turquoise waters, fine white sand beaches, and majestic limestone cliffs. What better way to take in all the sights than by island-hopping across El Nido, Coron and Honda Bay. Contribute to the local economy by engaging any of the local tour companies for an island-hopping day tour.
With the vast marine life, thriving coral population and excellent visibility underwater, Palawan is a haven for snorkelling or scuba diving. If you're into wreck diving, check out the sunken Japanese ships in Coron which are now a burgeoning habitat for marine life.
And how can you leave the island without visiting a UNESCO World Heritage Site, the Puerto Princesa Subterranean River National Park? As you journey through the 8.2 km-long underground river, get ready to be enthralled by spectacular cave formations, impressive limestone cliffs and a diverse population of wildlife that call this cavern their home.
---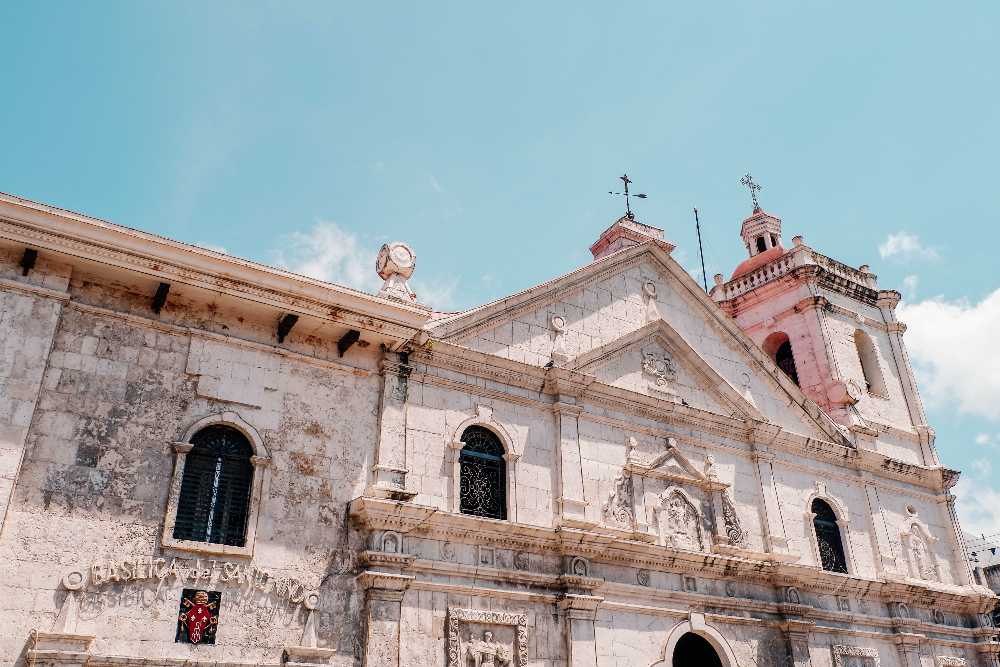 Basilico del Santo Nino in Cebu City, home of the oldest religious relic in the Philippines. | IMAGE: PEXELS
Cebu
Best time to visit: While there's no strict window for visiting Cebu, you'll generally want to avoid the wet months from July to November. Best to coincide your visit with any of the local festivals that Cebu is renowned for.
Cebu has a lot to offer – not just in the nature department, but also in terms of history and culture. Compared to some of the places mentioned here, Cebu is relatively well-connected internationally, so it could qualify as a short weekend getaway.
Before dipping your toes in the white powdery sand of Cebu's numerous beaches, venture into Cebu's colourful past by visiting its iconic historical landmarks such as Magellan's Cross, Basilica del Santo Nino and Fort San Pedro. While you're there, savour some of their glorious street food too, like lechon (roasted suckling pig) and puso (which, oddly, resembles a ketupat!)
For some Instagram-worthy content, stop by Sirao Garden and pose with the famous giant hand. But fair warning: the climb up can be a bit nerve-wracking, so take a deep breath and hold on tight for that perfect photo op.
Then it's time to discover Cebu's crown jewels, Moalboal and Malapascua, each equally stunning yet offering different experiences depending on what floats your boat. Swim with millions of sardines in the turquoise waters of Moalboal or go diving with thresher sharks off Malapascua, take your pick. (Actually, why not do both?)
---
Siargao
Best time to visit: Most tourists flock there between March to October during the dry season. For surfers, the swell season is from August to November.
If you fancy some seaside action, there's a new surfing paradise that has been making a splash in recent years. This teardrop-shaped island is easily accessible by flight from Manila or Cebu. You can then catch a shuttle from the airport to General Luna, which is the main activity hub of Siargao.
For surfers, catch the waves at Cloud 9, where all the pros congregate every September for the Cloud 9 Surfing Cup. Even if you're not huge on surfing, be sure to catch the spectacular sunset with bae at the wooden pier that stretches out to the ocean.
While you're here, don't miss out on seeing the Magpupungko Rock Pools, which is a 45-minute drive from General Luna and is only accessible during low tide – check the tide times in advance online to avoid any disappointment. Indulge in some backflips from the cliff or just wade in the clear turquoise waters.
---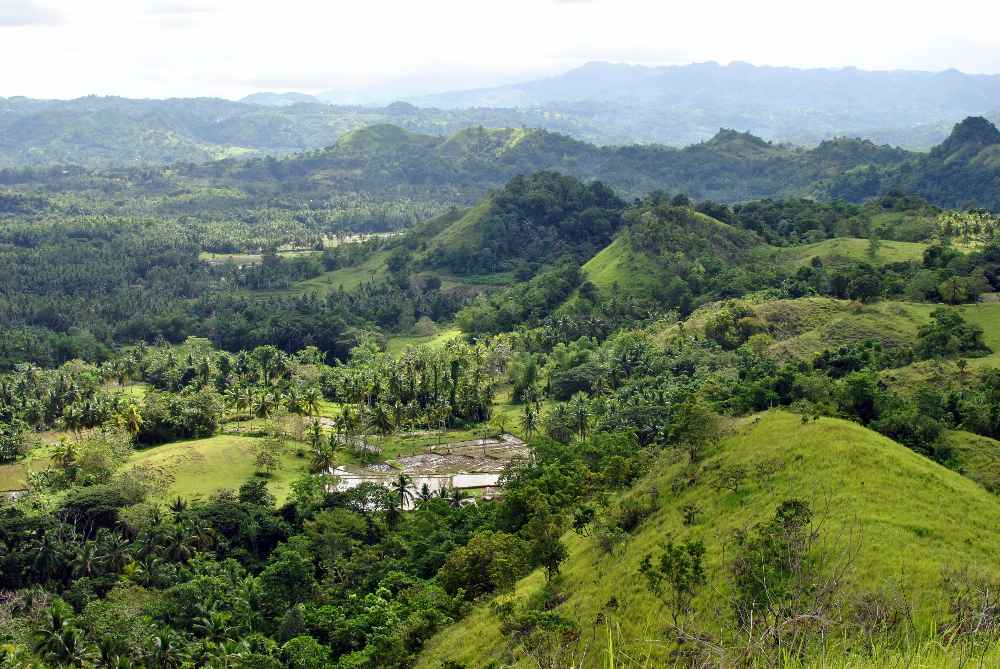 Bohol is a short flight from Manila or a ferry-ride from Cebu. | IMAGE: UNSPLASH
Bohol
Best time to visit: Avoid the rainy season which lasts from June to November. If you're there mainly for the Chocolate Hills, you might want to visit during the dry months of January to May.
Perhaps known best for the Chocolate Hills, Bohol is one of those tourist destinations that has something for everyone. You can get there via a short flight from Manila or a ferry from Cebu.
The iconic Chocolate Hills are simply mounds of lush vegetation that turn brown during the dry months. They can be viewed from several different spots, but most travellers opt for the aptly named Chocolate Hills Complex. You can combine your trip to the Chocolate Hills with a bike zip-line escapade at the nearby adventure park as well.
For marine enthusiasts, sign up for dolphin-watching and snorkelling at Balicasag Island. The only downside is you'll have to start your day at dawn for a chance to catch the dolphins, but it'll be worth it. There's something for thrill seekers as well – make your way to Loboc River for some stand-up paddling and mountain biking.
You can't leave Bohol without coming up close with the world's smallest primate, the tarsier. Get comfy with it at the Tarsier Sanctuary in Corella, where you can watch these cute animals in their natural habitat.
For the latest updates on Wonderwall.sg, be sure to follow us on TikTok, Telegram, Instagram, and Facebook. If you have a story idea for us, email us at [email protected].