7 Fun And FREE Things To Do With Children In Singapore
Take heart. Even though Singapore is officially the world's most expensive city, it's still home to many fun and free activities that you can do with your little ones.
Don't miss out on these fun adventures together: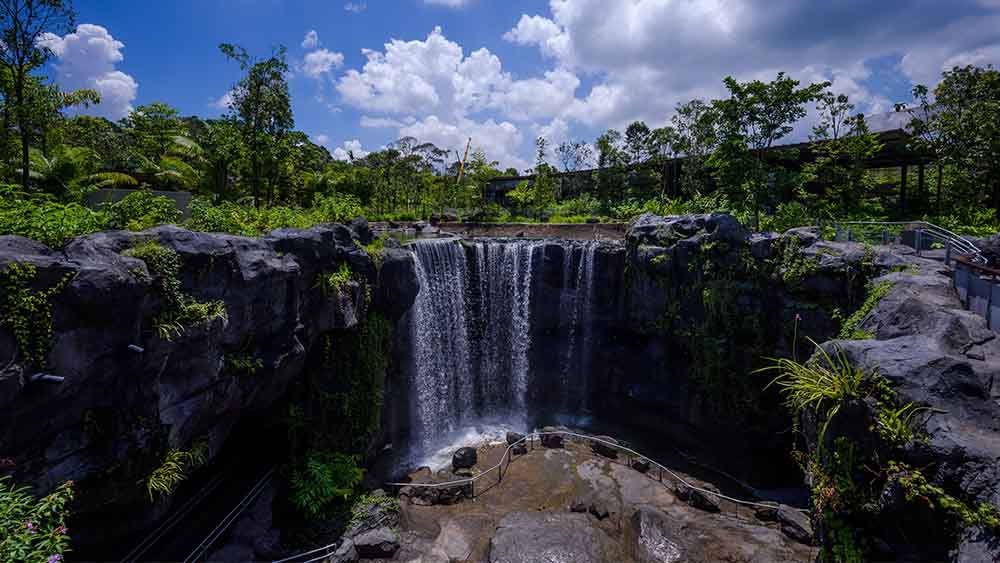 IMAGE: MANDAI WILDLIFE GROUP

1. Mandai Wildlife West
By now, you've surely seen the previews for Bird Paradise. But did you know that its gateway, Mandai Wildlife West (which opens today, 8 May, alongside Bird Paradise), is full of free activities for kids? These include a photo-taking station at Waterfall Cavern as well as the mangrove forest-inspired Forest Stream Trail play area, the Pangolin Hideout playground, and the Pangolin Adventure obstacle course.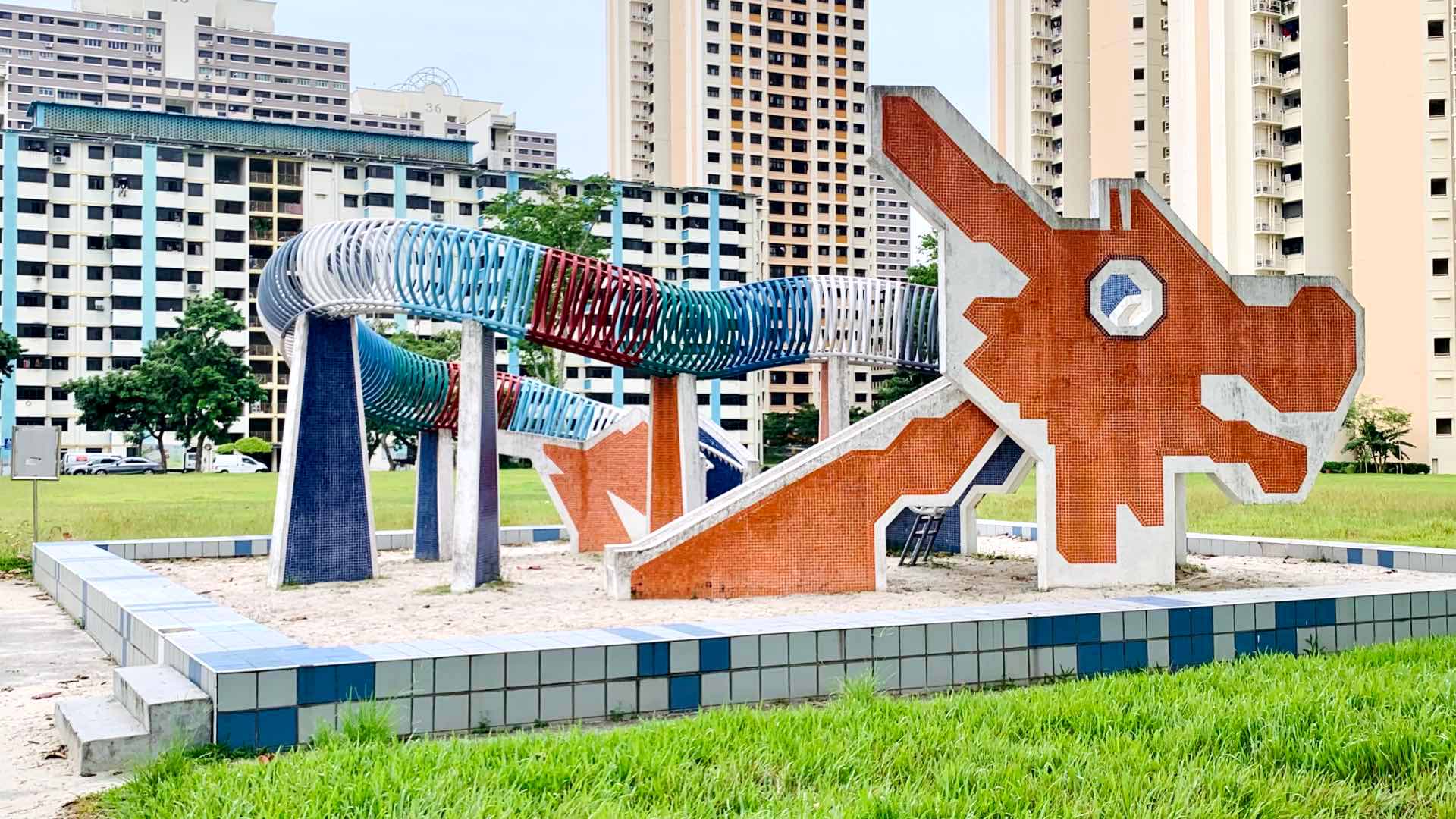 IMAGE: NICHOLAS YONG
2. Explore Singapore's neighbourhoods with a heritage trail
Singapore might just be a tiny red dot in the world, but it has so much heritage and culture-rich neighbourhoods that have to be explored. Spend a fun day out with the kids on any one of these scenic heritage trail exploring popular landmarks, visiting vibrant neighbourhoods, learning nuggets of history, hearing untold stories and just having lots of sun. Sounds like a perfect day to us.
3. Have a history lesson at Fort Canning and Fort Siloso
While you're at it, 'treat' the kids to these hidden gem history lessons where they get to run around in nature and still learn a little about Singapore's amazing history. Not only is Fort Canning home to nine historical gardens, but this iconic hilltop landmark also has several trails that have witnessed many of Singapore's historical milestones.
For example, did you know that Fort Canning once sited the palaces of 14th century Kings and served as the Headquarters of the Far East Command Centre and British Army Barracks? And once the learning is done, little ones can burn off any remaining extra energy at the famous Fort Canning playground with swings, slides and climbing frames.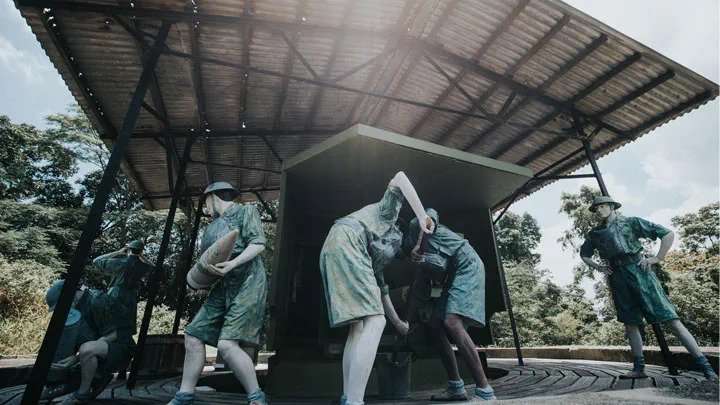 Sentosa's Fort Siloso. | IMAGE: SENTOSA
And we've got you covered on the other side of town too. Sentosa's Fort Siloso is famous for having one of the most extensive memorabilia collections from the time of World War II in Singapore and is the island's only well-preserved coastal fort with its own on-site military museum. Kids will love the wax figures of Japanese and British soldiers, the interactive video documentaries, and remains of fortified military structures and tunnels. And of course, admission is free for both Fort Siloso and Fort Siloso Skywalk.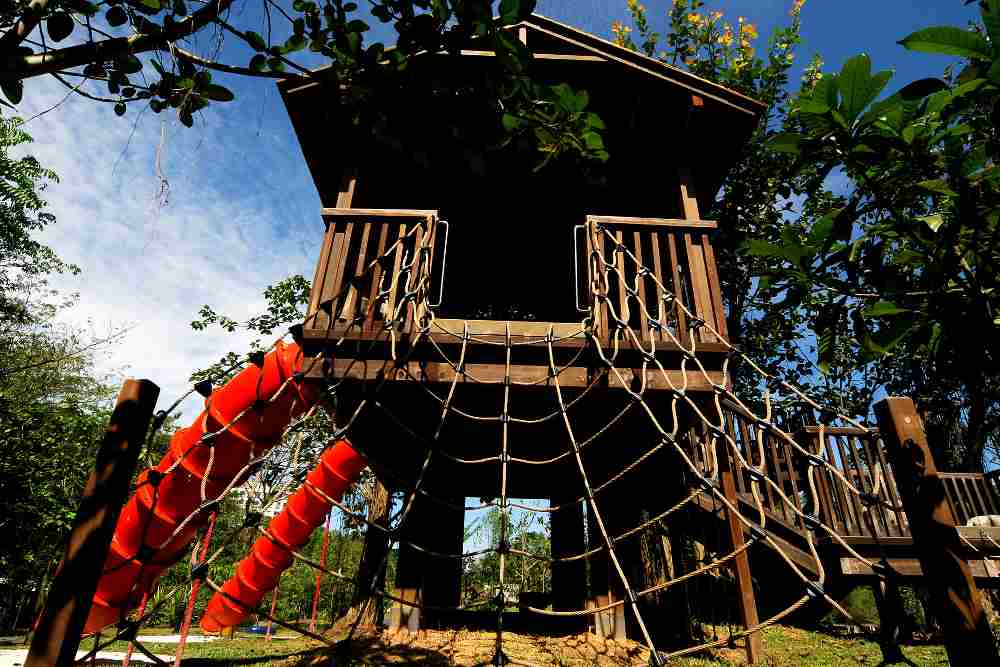 Jacob Ballas Children's Garden. | IMAGE: NPARKS
4. Jacob Ballas Children's Garden
You probably know the 164-year-old Singapore Botanic Gardens from being honoured as a UNESCO World Heritage Site. But did you know that apart from being home to beautiful flowers and lawns, swans and monitor lizards, the Singapore Botanic Gardens is also home to Jacob Ballas Children's Garden, the first garden in Asia dedicated to children?
With its verdant, nature-oriented location, this Children's Garden is designed with the theme of 'Life on Earth Depends on Plants' to educate and instil a love for nature in children through discovery and experiential learning. There's a farm, an orchard, a forest with its own stream and ponds, a suspension bridge and nature play areas; tree-houses and carefully curated fun trails.
Tip: Jacob Ballas is located in the Bukit Timah Core of the Singapore Botanic Gardens and is closed on Mondays.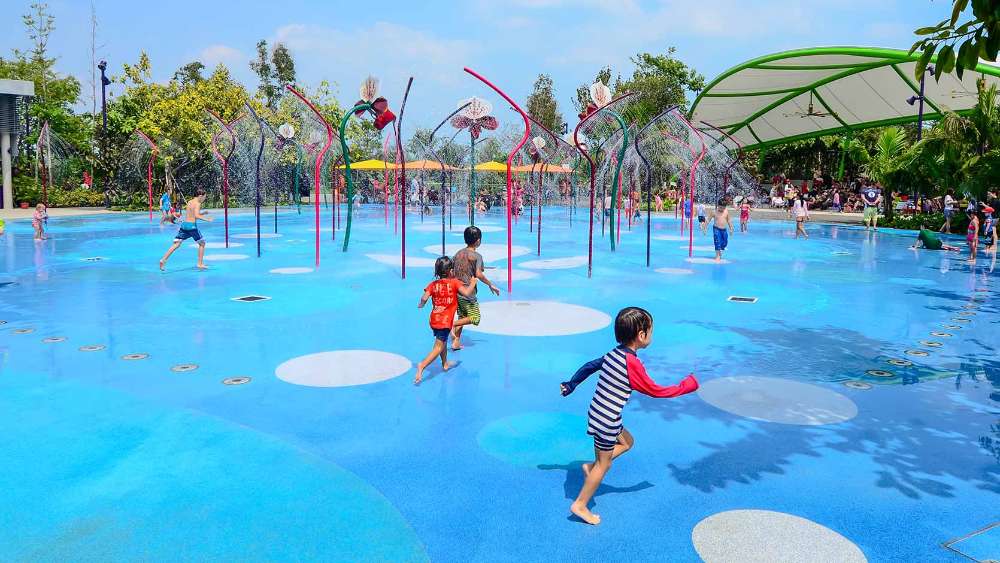 Far East Organization Children's Garden. | IMAGE: GARDENS BY THE BAY
5. Play Outdoors At A Playground
Outdoor playgrounds, outdoor waterparks (and even an indoor playground in case it rains), Singapore has so many options to choose from. It doesn't matter which part of the island you live in, there has to be a playground or waterpark near you.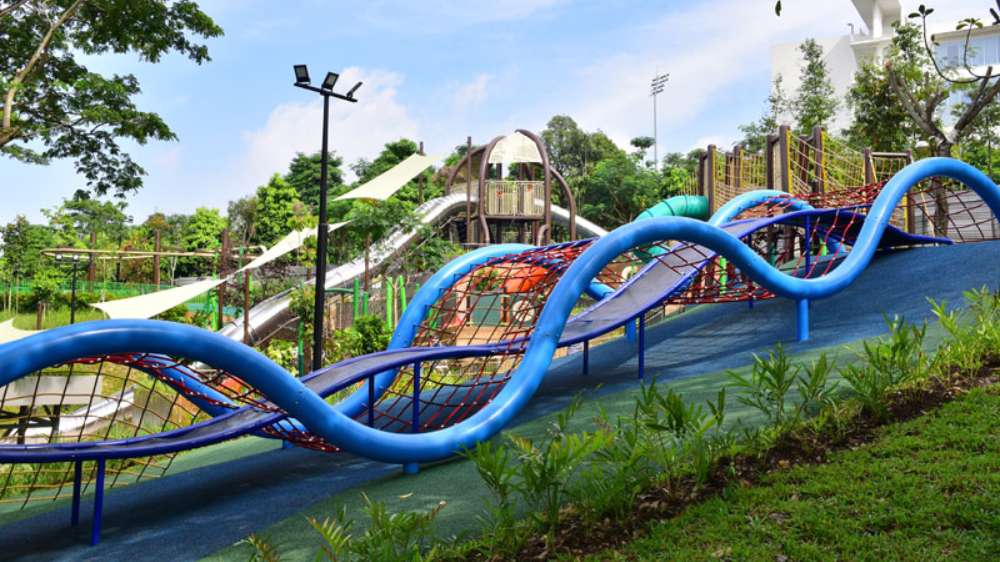 IMAGE: NPARKS

For instance, Admiralty Park in Woodlands (pictured above) is the largest park in the north. Situated on hilly terrain with the Sungei Cina river running through it, Admiralty Park houses the largest nature area (think 7 hectares) within an urban park and features 26 slides!
Likewise, the new Nature Playgarden at HortPark offers kids unstructured play, a herb garden and so much more to let their imaginations run wild in nature. This free park offers nine different play features built with natural materials.
And if it's too hot to play outdoors, head to the Far East Organization Children's Garden at Gardens by the Bay for its water fountains, and an adventure playground with treehouses, rope walks, and a 130m nature trail.
Keep an eye out for life-sized dinos along Jurassic Mile. | IMAGE: CHANGI AIRPORT GROUP
6. Life-sized dinosaurs at Jurassic Mile
If your child is a dinosaur fan, Jurassic Mile is for you! The 1km Jurassic Mile stretch is a dino-themed cycling and jogging track (along the 3.5km Changi Airport Connector path linking Jewel Changi Airport to East Coast Park and the Park Connector Network), and is Singapore's newest and largest permanent outdoor display of life-sized dinosaurs and gigantic dinosaur eggs, showcasing more than 20 different prehistoric creatures from nine different species (the tallest dinosaur is almost 5 metres high).
IMAGE: CHANGI AIRPORT GROUP
7. Free movies at Changi Airport
Not many other countries can boast having an international, world class airport that is as much a destination as it is an airport. Apart from Jewel Changi's famous Rain Vortex waterfall, Changi Airport is also famous for its viewing malls at all terminals, and hours of fun on the inter-terminal sky trains. But did you know that T3 is also home to a free movie amphitheatre? Yes!! All screenings are completely free and you can also bring your own snacks. Located at Basement 2, ST3PS.
For the latest updates on Wonderwall.sg, be sure to follow us on TikTok, Telegram, Instagram, and Facebook. If you have a story idea for us, email us at [email protected].