World Art Day: 7 Reasons Art Is A Crucial Part Of Our Lives
"World Art Day is a timely reminder that art can unite and connect us even in the most difficult of circumstances. Indeed, the power of art to bring people together, to inspire, heal and share, has become increasingly clear during recent conflicts and crises, including COVID-19," said Audrey Azoulay, Director General of UNESCO.
Each year on 15 April, World Art Day is celebrated to "reinforce the links between artistic creations and society, encourage greater awareness of the diversity of artistic expressions and highlight the contribution of artists to sustainable development". Furthermore, it throws the spotlight on the importance of arts education in schools and art as therapy.
The proliferation of visual arts in recent times is also testament to the fact that our local creatives will never run out of ideas.
Emphasises Natalie Kwee, one half of illustrator duo 8EyedSpud: "Creativity is not something that can be depleted permanently… It's all about asking questions, poking, and prodding the brief, working and reworking a sketch, until you get to the end."
Here are several reasons art is a crucial part of our lives in Singapore:
---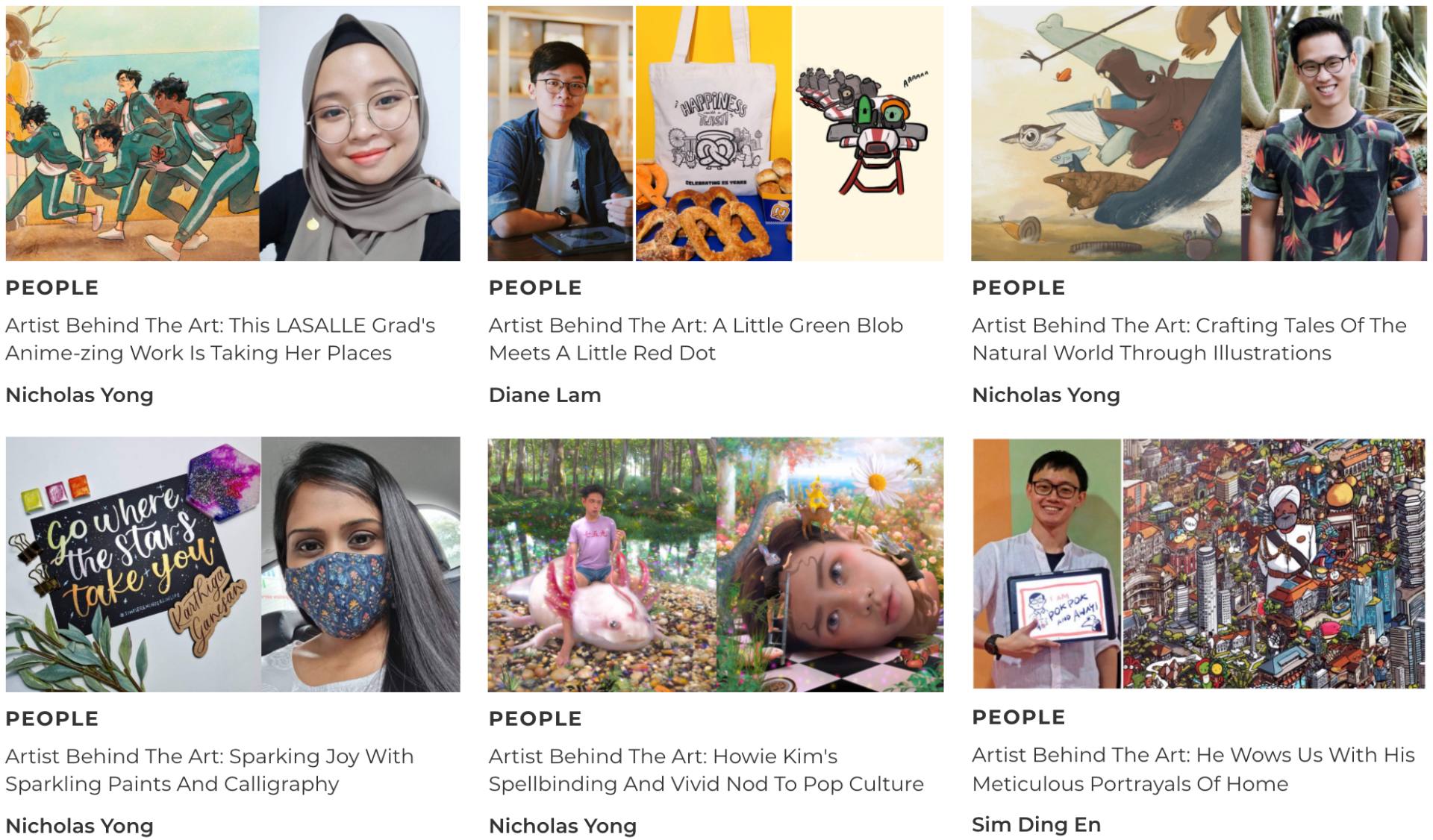 Art is a form of expression
Look no further than our series, Artist Behind The Art, to see how spoilt for choice we are when it comes to highlighting visual art talent in Singapore. The series throws the spotlight on the artists behind artworks we come across but don't know the creators of. We've had insightful conversations with local talents not only about their works and inspiration, but also about the joys and challenges of being an artist in Singapore.
Click on the image or link above to check out all the artists we've featured in this series, and perhaps be inspired to become one yourself!
---
I've dreamt of creating a long canvas painting. I was inspired by the famous Song Dynasty painting "清明上河图". I wanted to...

Posted by Yip Yew Chong on Friday, 30 July 2021
Art is a personal challenge
For a quarter of a century, artist Yip Yew Chong was an accountant before trading in the calculator for the canvas. Today, he is probably Singapore's most prolific and well-known muralist, and is the gift that keeps on giving.
Not only has the 53-year-old continued to capture our heritage on public walls in his gloriously endearing and characteristic style, he's also kept up with painting on canvases, something he finds more challenging because of the finer details and paint strokes required. Nevertheless, he embarked on a massive 50m-long canvas project in July 2021.
"I've dreamt of creating a long canvas painting. I was inspired by the famous Song Dynasty painting "清明上河图". I wanted to create a Singapore version showing her everyday life in the 70s, 80s. In my eyes, Singapore's physical cityscape transformed most drastically during these 2 decades," he writes in a Facebook post.
"While '清明上河图' is 5m long, I am aiming to paint it much longer, maybe 10 times longer. It's not a mural. It's a canvas painting, so hopefully it is less transient. It will also take a very long time to complete."
On World Art Day today (15 Apr), he proclaimed in an Instagram post (above): "28.6m done! 26.4m to go! The painting will now be 55m long instead of 50m as initially planned. I wanted to insert two iconic scenes - the Padang and Caldecott/Bishan area, as well as to smoothen out the transitions between the panels."
While we can't wait to see the finished product, we selfishly don't want this challenge to end either - and are secretly hoping it will be 100m long!
---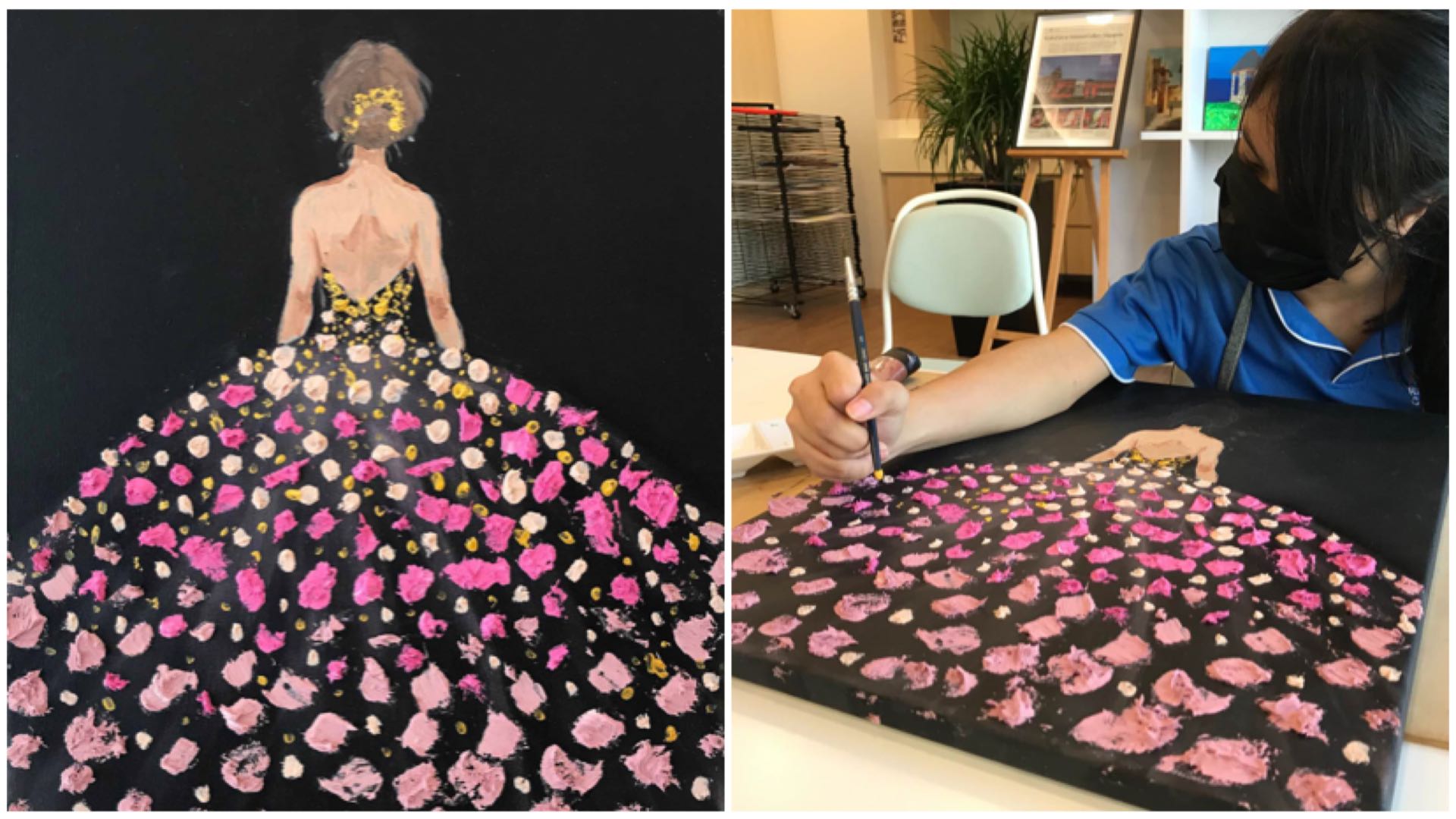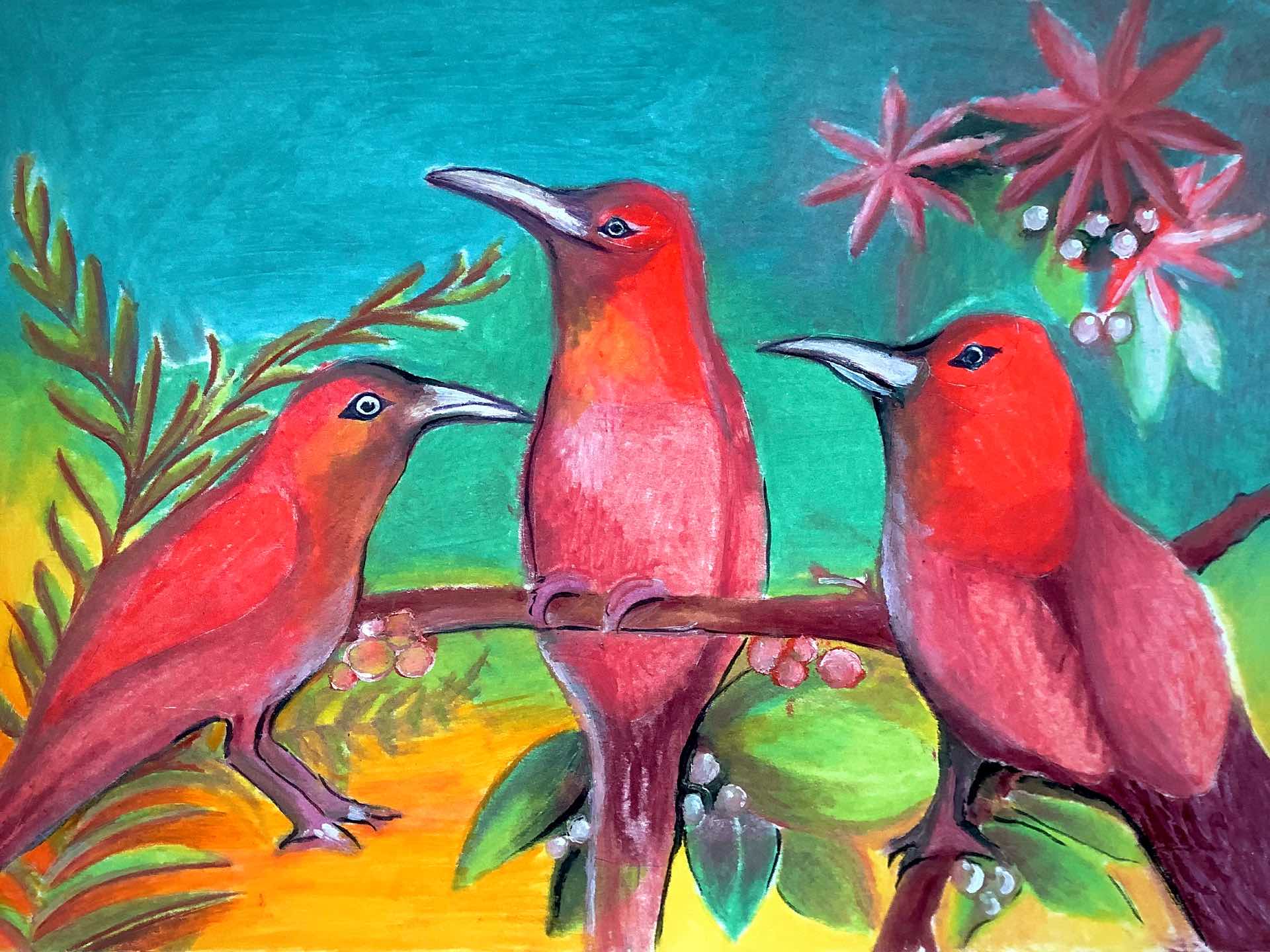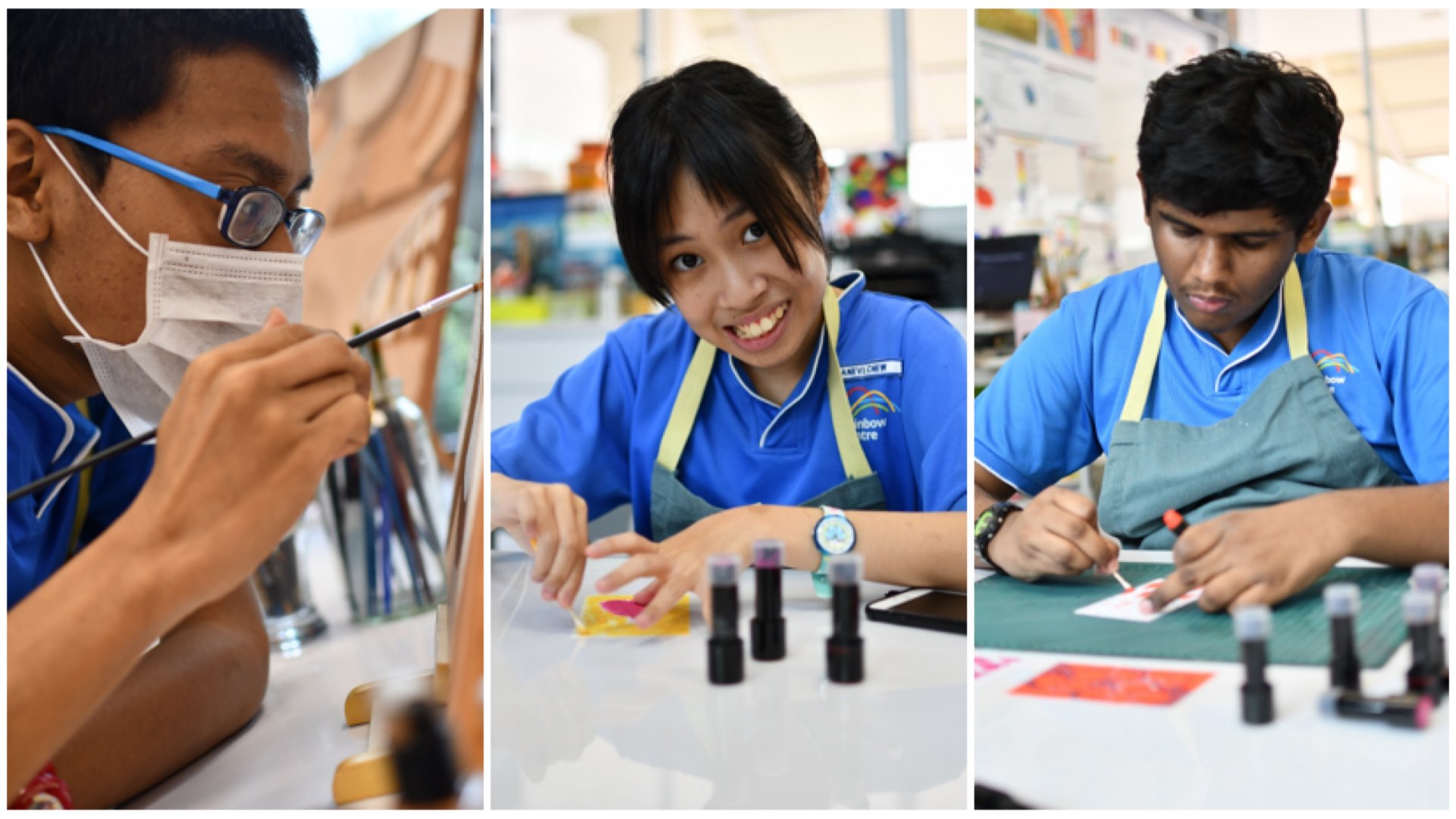 Art is a form of therapy and nurture
Rainbow Centre (a charity that runs schools for people with disabilities) has been running an Artability Programme since 2018. The programme nurtures the artistic potential of students (aged 15 to 18) with autism or physical disabilities, and, according to the centre, "develops students with potential in visual arts by exposing them to new art techniques, growing their personal styles and partnering with various stakeholders to showcase their works to the public".
In February this year, the centre collaborated with cosmetics company Shiseido Asia Pacific in an exhibition called "Beauty of Art" featuring artworks created with lipstick and eyeliner as mediums. The aim: to promote sustainability and circularity through upcycling cosmetic products.
---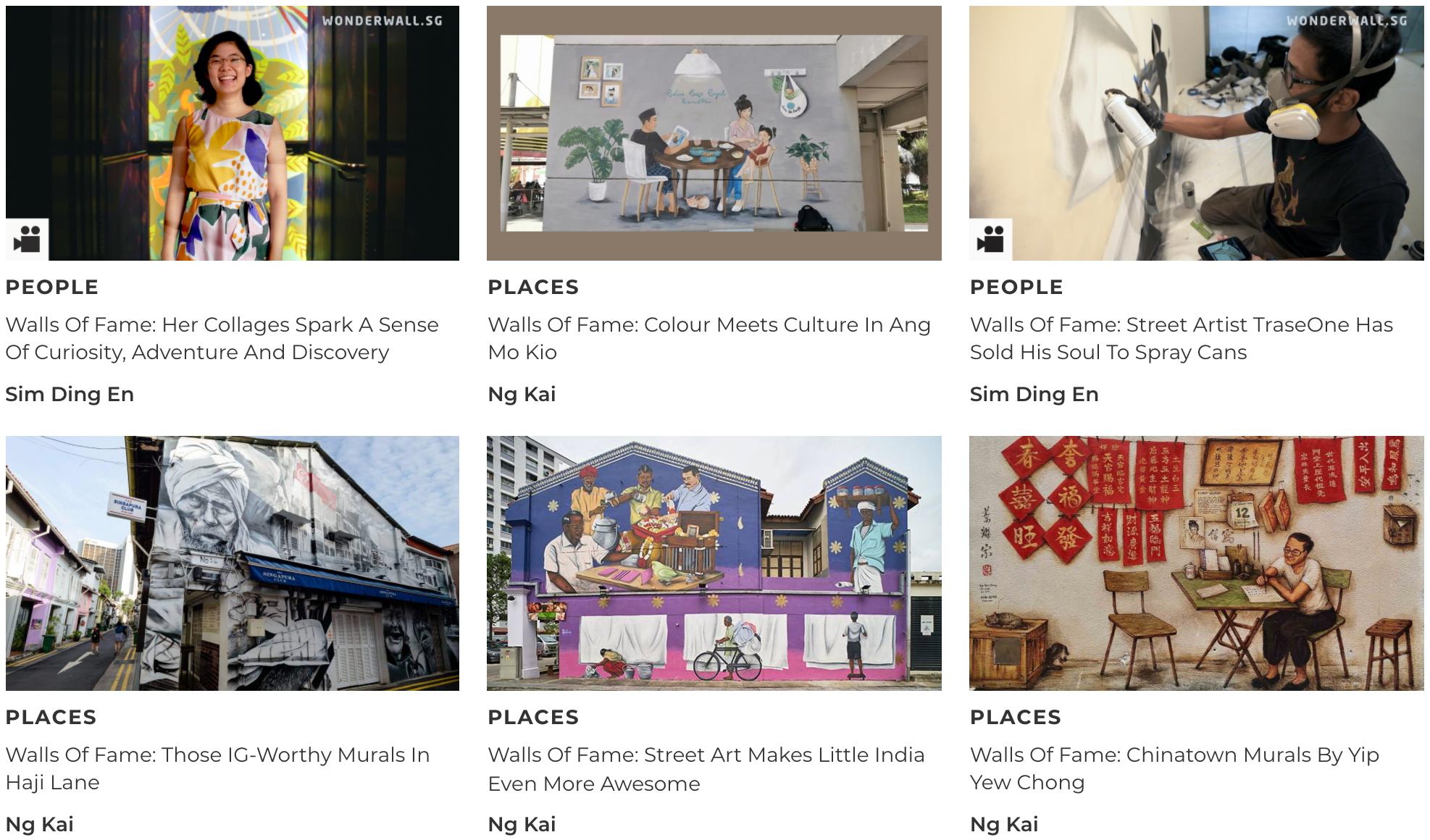 Art is a way to build community
When it comes to art that is larger than life and brings people together, Walls Of Fame is the Wonderwall.sg series to check out. We take a look at some of the most visually stunning neighbourhoods in Singapore - and, in once case, the inside of an elevator shaft! - and learn more about these wonderful walls that we (re)discovered in 2021 while jalan-jalan-ing.

Click on the image or link above to find out where some of Singapore's most stunning murals are located, and who the creatives behind them are.
---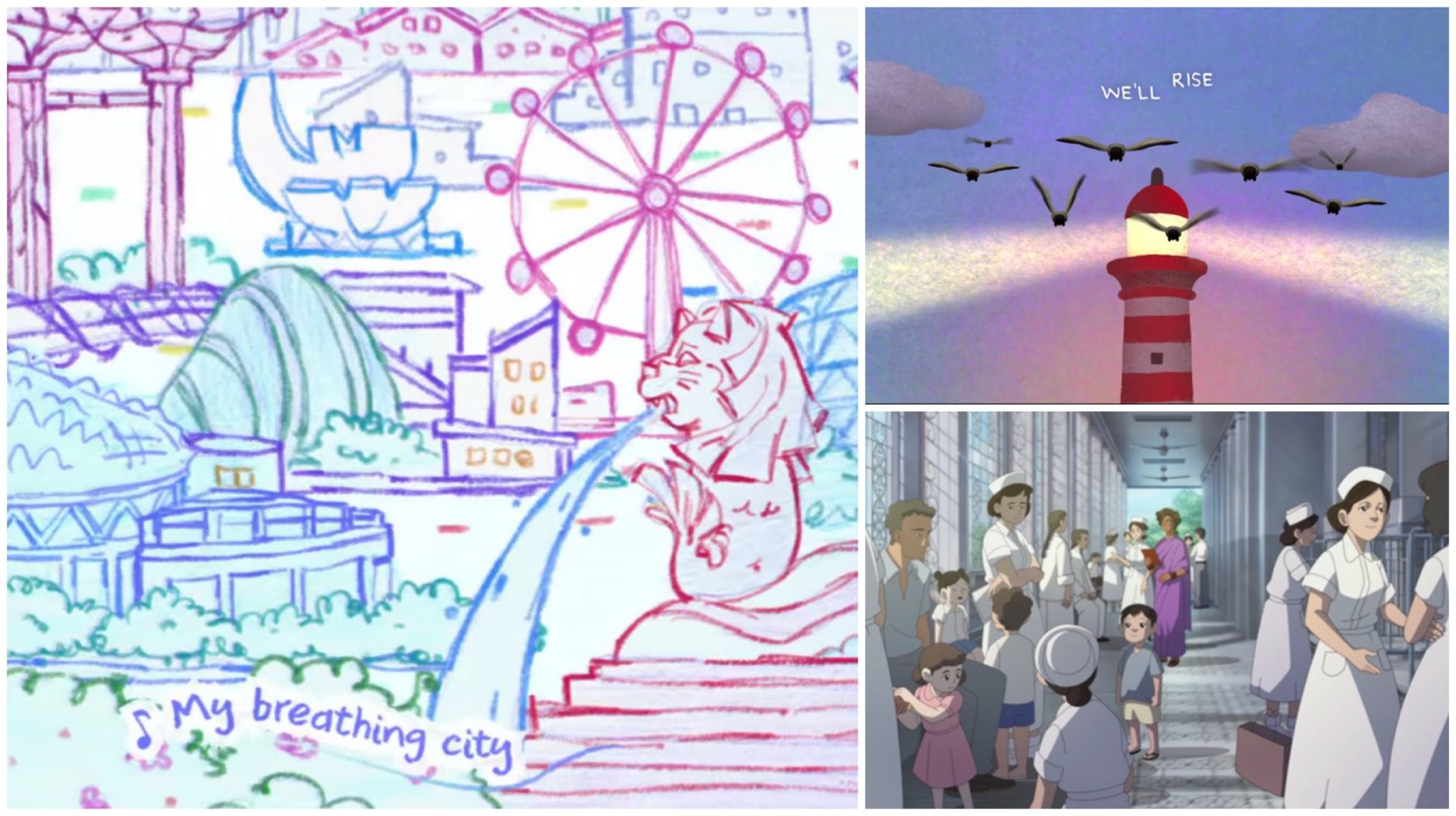 Art is a form of celebration
Because of the ongoing COVID-19 situation, the focus of NDP 2021 was on safety, resulting in an ingenious show designed for viewers to celebrate our nation's birthday at home. Local studio Root Playground Media helmed interconnected animated films that were amazing and moving in equal measure.
Additionally, a slew of local animators and artists came together under the direction of Jerrold Chong and Huang Junxiang to created a delightfully charming music video for this year's NDP theme song, "The Road Ahead" - making it the first NDP MV to blend live-action and animation.
There were also two new NDP songs with animated music videos: "Breathing City", spearheaded by local studio Weaving Clouds, featured drawings by 623 students from six local schools, while the MV for "Spirits Anew" was a stunning solo effort by visual artist Howie Kim.
---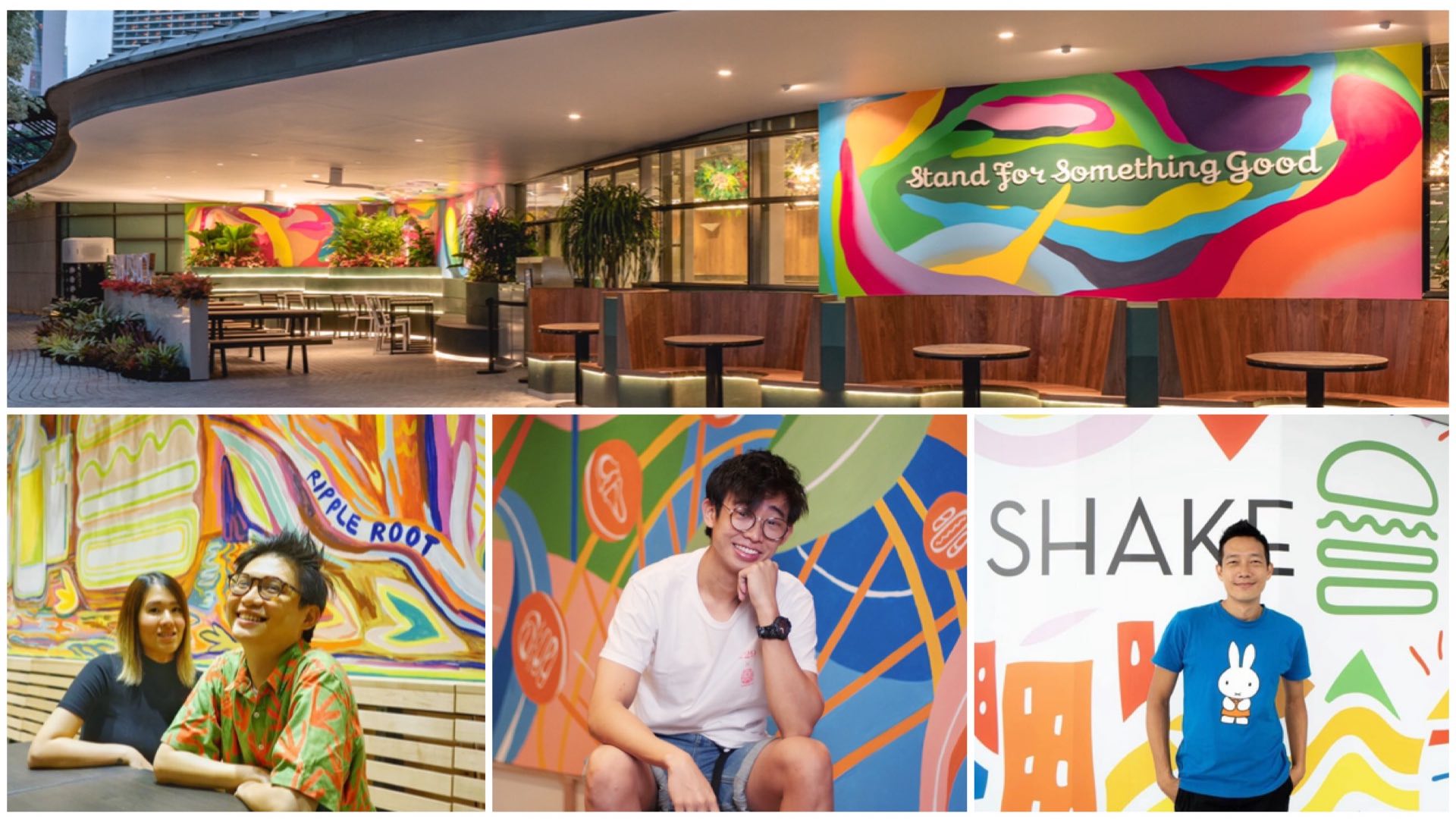 Art is a way of beautifying a space and promoting local talent at the same time
Famous New York burger chain Shake Shack opened its seventh joint in Singapore in August 2021. The location: Gardens By The Bay. The joint featured artwork by local artist Soph O who utilised a floral-inspired palette and incorporated organic abstract shapes to reflect the natural surroundings.
We took the opportunity to turn our attention to the other local artists and their decidedly vibrant art featured in the other outlets. Check out our piece, "The Art Of Fast Food: Canvassing Support For Local Talent At Shake Shack Joints".
---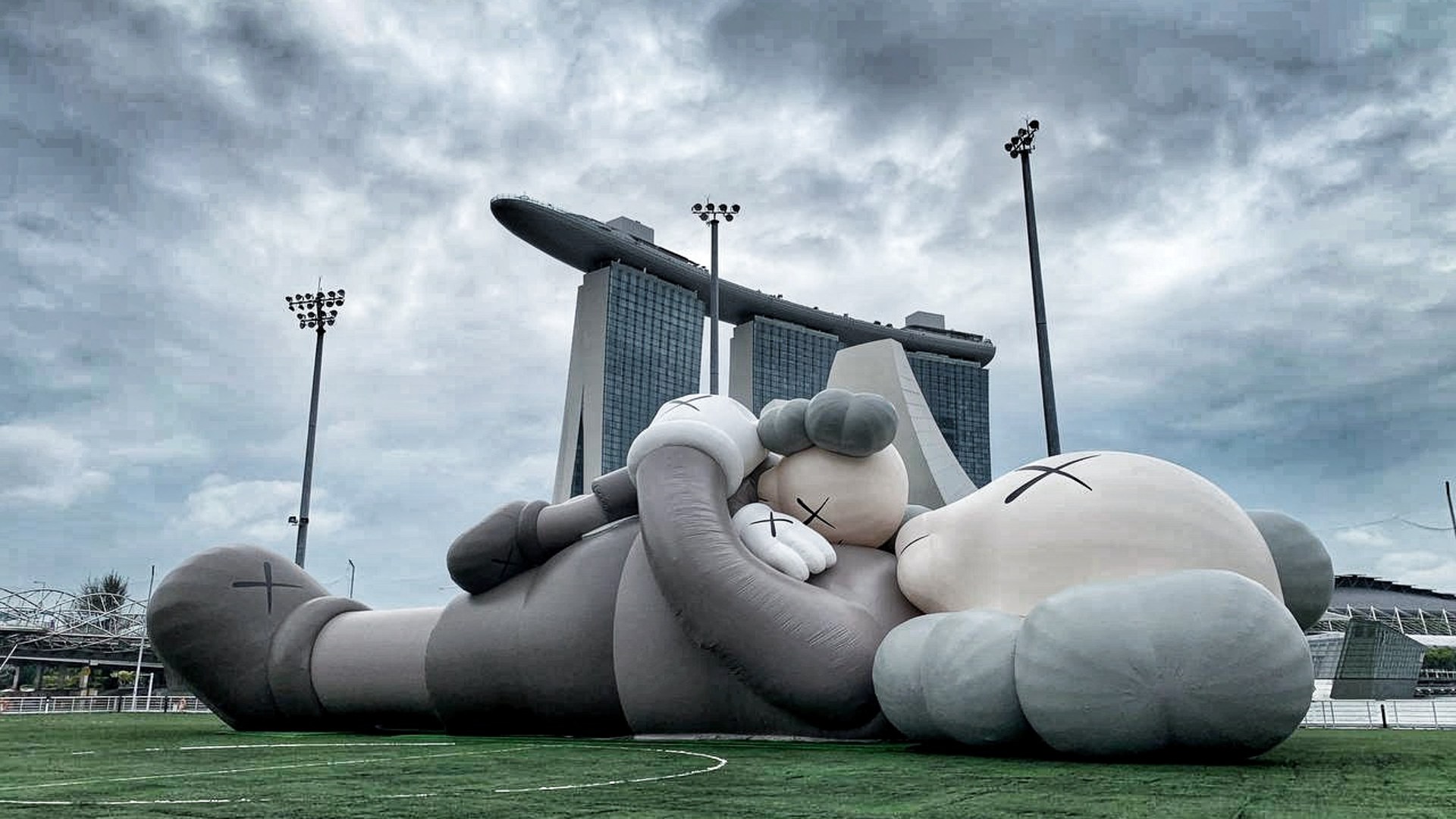 Art is great for the 'gram (and for curbing FOMO)
This KAWS sure had an effect. The hype surrounding this giant 42m-long inflatable was real.

First, well-known Instagram photographers had been engaged to take stunning drone shots of the artwork by KAWS aka 47-year-old American artist Brian Donnelly.
Then, an injunction obtained by The Ryan Foundation (TRF) - a non-profit organisation owned by Singapore collectors Ryan Su and Adrian Chan that promotes arts awareness and appreciation - was issued on the afternoon of 13 Nov to AllRightsReserved Limited (ARR), the Hong Kong organiser of KAWS:HOLIDAY, to stop the exhibition from happening.
Eventually, the court order was lifted, and peeps returned to taking selfies galore with the great reclining behemoth, cuz #FOMO.
For the latest updates on Wonderwall.sg, be sure to follow us on TikTok, Telegram, Instagram, and Facebook. If you have a story idea for us, email us at [email protected].