NatGeo Show On Plastic Crisis Is Beautiful And Sobering
Something sinister lurks in our daily lives and, no, we're not referring to COVID-19. It's plastic - and our frequent use of plastics coupled with the after effects of plastic waste affecting every single living thing on our planet.
Throwing the spotlight on the destructive effcts of the global plastic waste crisis is "Planet or Plastic?", a photography exhibition spearheaded by National Geographic, and also the ArtScience Museum's first showcase since the museum re-opened after Singapore's Circuit-Breaker.
Did you know that plastic only came into existence just over a century ago? A modern marvel, it started out as - and in some cases, still remains - a blessing. Think of the tubes used in healthcare, the shields used in riot control, and the pipes used to transport clean water to parched lands.
Yet, because of our rapid consumption of it and its seamless integration into nearly every aspect of our lives, it has reared its ugly head in the form of an urgent - and seemingly unsolvable and unstoppable - global environmental crisis.
Featuring 70 powerful images from photographers around the world, "Planet or Plastic?" aims to increase awareness of the world's over-reliance on plastic by visually portraying the global plastic waste crisis and highlighting the new measures thought up by individuals and communities to combat this problem.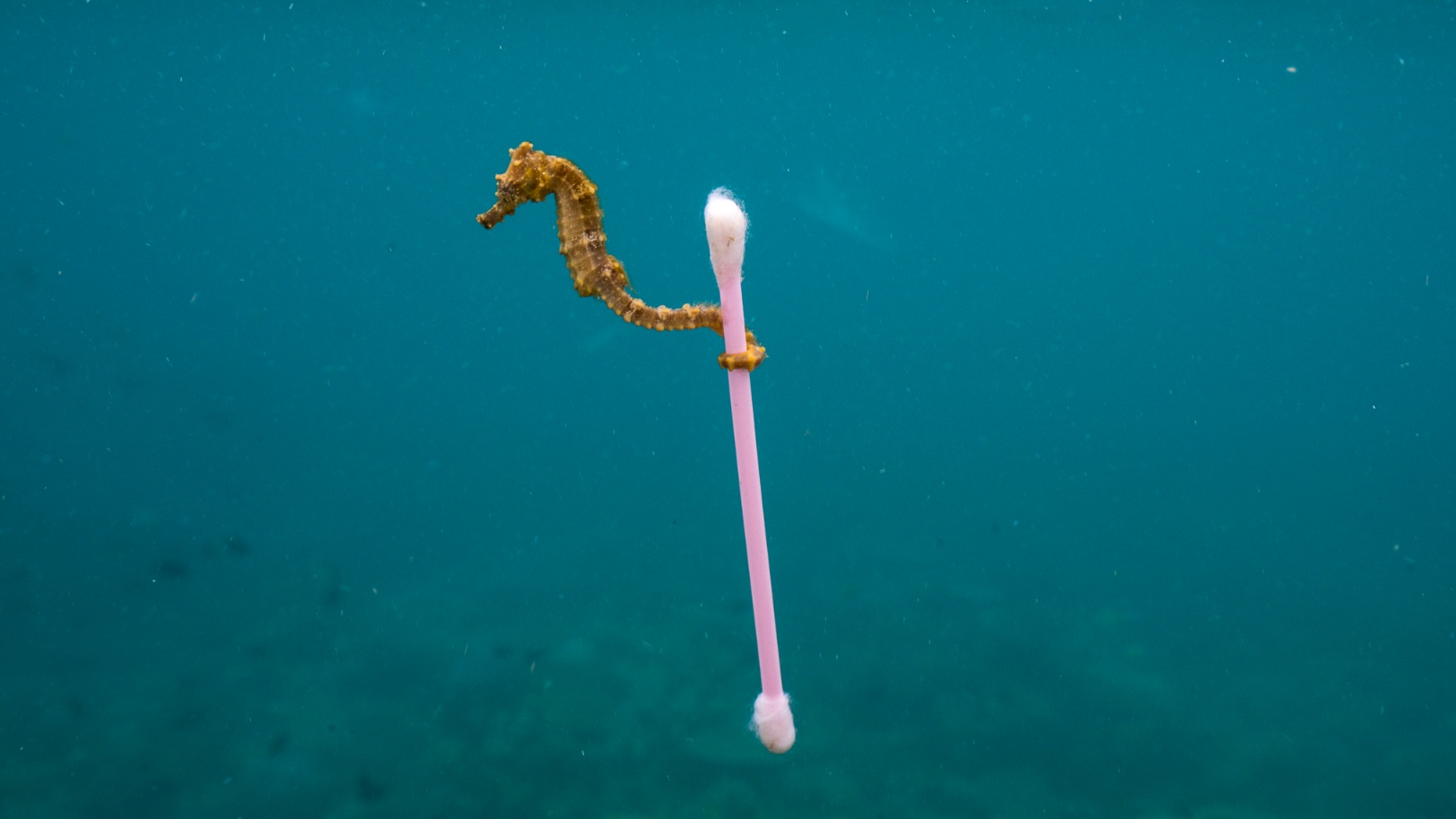 Several of the exhibition's pictures are hauntingly beautiful - they wouldn't be out of place hung up as statement art pieces to decorate your home. But once visitors are drawn in for a closer look, they are left reeling in disgust or shock at the reality depicted in the images.
The photographers and artists behind these beauitful nightmares hope that visitors leave the exhibition with a greater awareness of how damaging plastic waste is to flora and fauna, and make a committed effort to preserving the beauty of our natural world.
"Plastic pollution is one of the most important global environmental challenges of our generation. But it is an issue that we can all do something about. This exhibition informs us about how we got here, the scope of the problem, and how we can each be a part of the solution," says Kathryn Keane, Vice President of Public Programming at the National Geographic Society.
"National Geographic has made a commitment to reducing our reliance on single-use plastics and our hope is that after seeing this exhibition, visitors will join us in that commitment."
And you can too, by taking National Geographic's Plastic Pledge at the end of the exhibition or by participating in two upcoming beach clean-up activities on 5 Dec 2020 and 20 Feb 2021 - a collaborative effort with local environmental organisation, Seven Clean Seas.
COVID-19 will have a vaccine, eventually, but the plastic waste crisis won't have a solution anytime in the foreseeable future - unless we are part of it. Start now and start small; every act counts - including viewing and educating the little ones with this important exhibition.
Get the conversation started and together, we can make a conscious effort to choose the planet over plastic.
For a safe and enjoyable viewing of "Planet or Plastic?", which runs till 28 Mar 2021, you are advised to get your tickets in advance.
For the latest updates on Wonderwall.sg, be sure to follow us on TikTok, Telegram, Instagram, and Facebook. If you have a story idea for us, email us at [email protected].