What To Do This Weekend (19 to 21 May 2023)
Ready for the weekend? Here's what you can look forward to this week.
1. European Film Festival 2023
The European Film Festival returns to The Projector for its 32nd edition with 24 acclaimed films from 23 countries across Europe. From biopics to coming-of-age-dramas, musical comedies, stop-motion animation films and more, you're invited to experience the best of European cinema through these compelling films.
Till 31 May 2023
Find out more here
2. Love the Last March
Be wowed by the world's largest bronze sculpture, spanning 192 metres in length, and reflect upon our responsibility to endangered species around the globe.
This sculpture depicts the greatest animal march on the planet, featuring 45 of the world's most endangered species led by a gorilla, and aims to raise awareness about wildlife extinction and the need for change.
It also has an interactive element in the form of QR codes, which you can scan to learn about each animal featured in the sculpture, such as its behaviour, what it likes to eat, and most importantly, why it is threatened.
19 May 2023 to 18 May 2024
Find out more here or here
3. Pesta Raya – Malay Festival of Arts
Pesta Raya returns to the Esplanade this weekend with an engaging line-up of programmes and performances celebrating Malay culture. You're invited to explore the diversity and richness of the Malay community through the best in theatre, dance, and music from the Nusantara (Malay Archipelago).
Till 21 May 2023
Find out more here
4. Singapore International Festival of Arts
The Singapore International Festival of Arts (SIFA) invites you to explore the spectrum of human experience at this year's festival.
SIFA 2023 presents three layers of programmes: Creation, featuring festival commissions and invited works; SIFA X, which presents a platform for alternative and experimental expression; and Life Profusion, the festival's digital platform for virtual performances and works.
19 May to 4 June 2023
Find out more here
5. The Art of Flow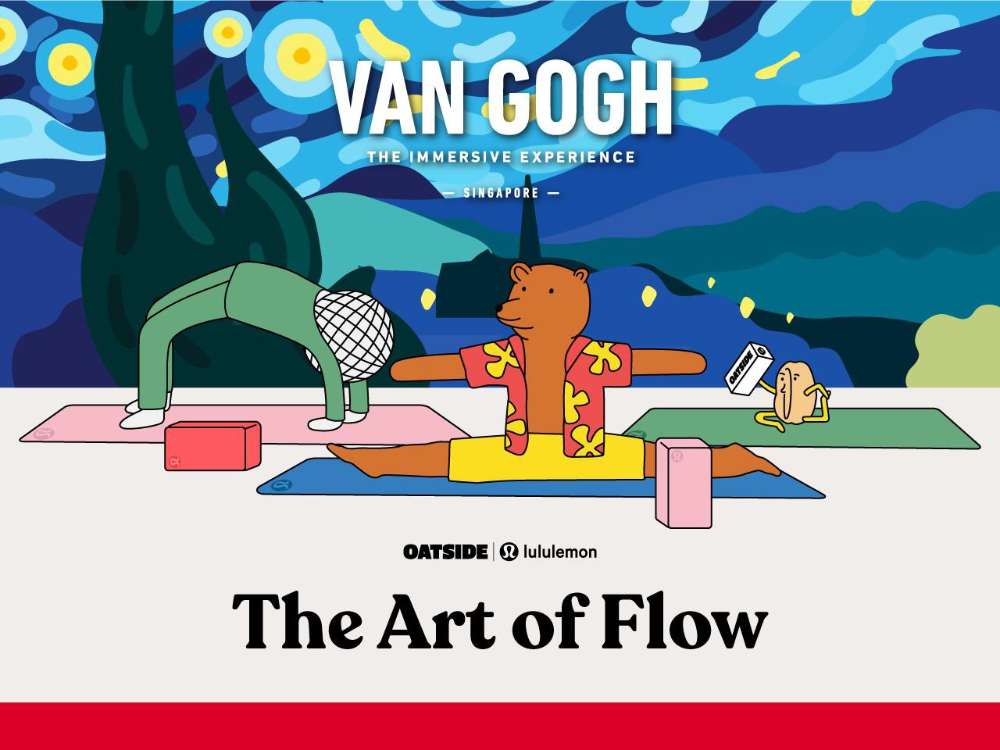 IMAGE: FEVER
Embrace an all-new yoga experience with The Art of Flow, which takes place amidst the breathtaking artworks at Van Gogh: The Exhibition.
Conducted by lululemon, this one-of-a-kind mindful yoga session will see you recharging your mind, body and soul in the Immersive Room - the exhibition's main highlight with stunning digital projection mapping of Vincent van Gogh's iconic masterpieces. After your session, be sure to refresh yourself with creamy, delicious oat milk by OATSIDE.
20 to 21, 27 to 28 May 2023
Find out more here
6. Where Your Senses Feast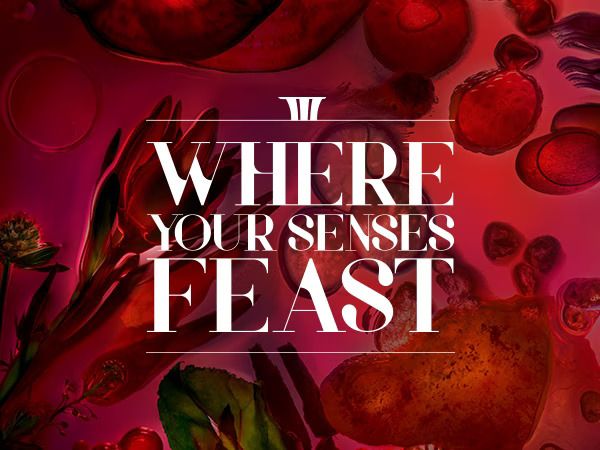 IMAGE: MARINA BAY SANDS
Marina Bay Sands is celebrating unique gourmet events and gastronomical delights with a two-week food and wine festival.
From Michelin-starred restaurants to theatrical chef showcases, you're invited to embark on an epicurean journey brimming with tantalising experiences exclusively curated for the festival.
Till 28 May 2023
Find out more here
7. Cultural Extravaganza 2023
The Singapore Chinese Cultural Centre's (SCCC) annual Cultural Extravaganza festival is back.
Themed "(Re)presenting Culture Across Every Generation", Cultural Extravaganza 2023 features renowned local art groups to spotlight the cross-generational aspect of our local Chinese culture through performances, concerts, talks, an exhibition and even a TV festival.
Till 18 June 2023
Find out more here
8. Little Farmers Market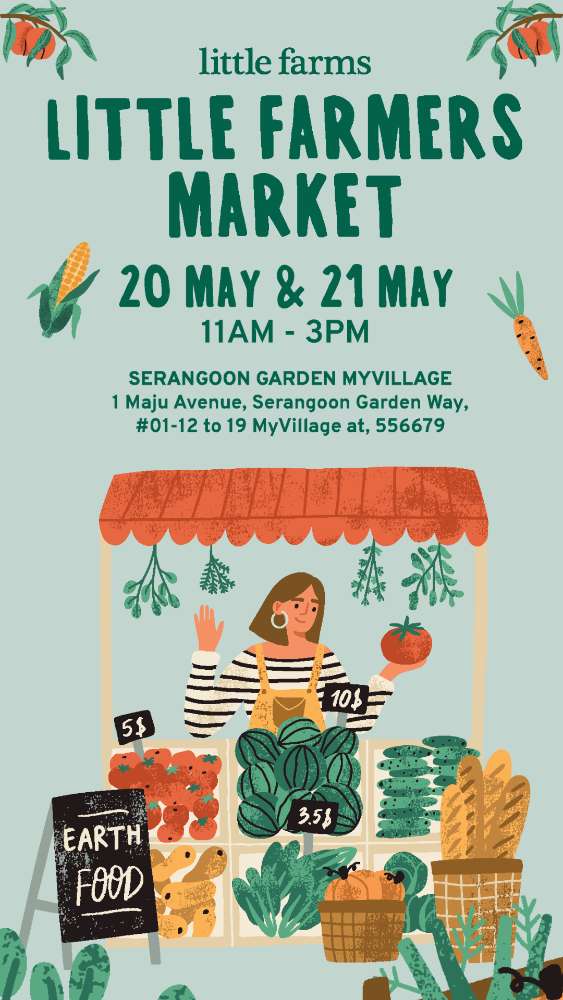 IMAGE: LITTLE FARMS
Little Farms Serangoon Garden is hosting its second Little Farmers Market at Serangoon Garden MyVillage this weekend. Entry is free for all, and you're invited to sample everything from fresh produce to artisanal bread and pastries, wines, craft beers, spirits, and more.
You can also chat with the various vendors to learn about their products and production processes, and even enjoy free face painting activities for kids, making it a perfect family day out.
20 to 21 May 2023
Find out more here
For the latest updates on Wonderwall.sg, be sure to follow us on TikTok, Telegram, Instagram, and Facebook. If you have a story idea for us, email us at [email protected].