What To Do This Weekend (23 to 25 Jun 2023)
Ready for the weekend? Here's what you can look forward to this week.
1. Olympic Esports Week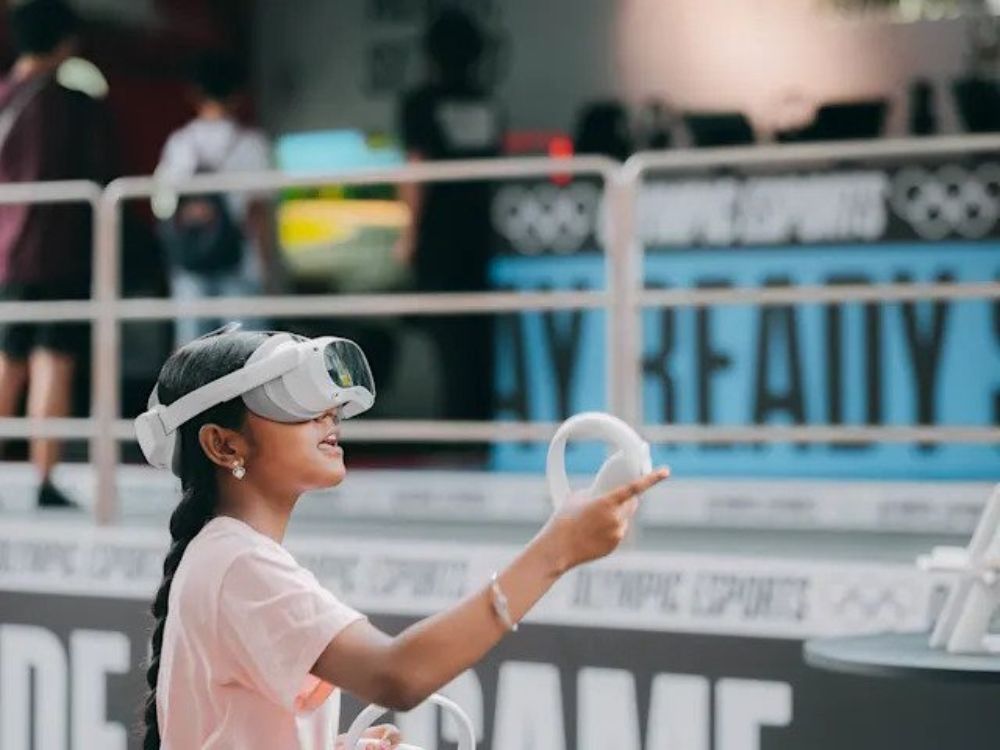 IMAGE: OLYMPICS.COM
Get ready for a unique celebration of virtual sports, gaming and esports. The first ever Olympics Esports Week will be taking place at Suntec Exhibition and Convention Centre this weekend.
You're invited to catch the thrilling live finals of the Olympic Esports Series 2023 across ten disciplines including cycling (Zwift), motorsport (Gran Turismo) and shooting (Fortnite).
In addition, you can also watch exhibition matches from other esports titles including Rocket League and Street Fighter, experience the latest innovations in virtual sports and gaming in the free-to-play zone, and much more.
23 to 25 June 2023
Find out more here
2. Read! Fest 2023
If you could steer how you move with the world, where would you go? Who would you want beside you?
Exploring the concept of Flourish, Read! Fest 2023 considers how we may thrive when we cast a line for what resonates with ourselves, and when we build relationships with people and spaces around us.
Anchored by 12 key titles, the festival is guided by the individual living in the current of rapid change, and a society bringing concerns from the margin towards the centre.
You're invited to explore different ways to flourish through author talks, thought-provoking panel discussions and hands-on workshops in English and the Mother Tongue languages.
23 June to 16 July 2023
Find out more here
3. Goodman Open House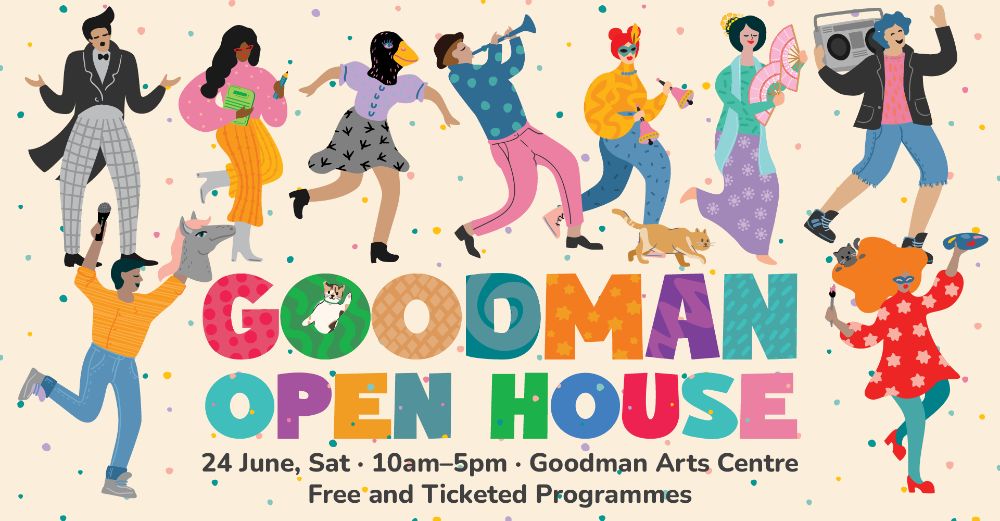 IMAGE: ARTS HOUSE LIMITED
The well-loved annual Goodman Open House is back this Saturday.
You can look forward to a fun-filled lineup of family-friendly activities across a variety of art forms such as music, dance, and visual arts, ranging from open studios to engaging workshops, a pop-up artist market, and a closing parade showcasing the vibrant artistic talents of Goodman Arts Centre's tenants.
24 June 2023, 10 am to 5 pm
Find out more here
4. Yummy Food Expo 2023
A popular 'Go-To' food paradise at Expo is returning for its 7th edition this weekend.
Yummy Food Expo is a 4-day annual F&B consumer event that spotlights the latest trending food delectables and celebrates our love for food.
Featuring over 100 F&B local and international vendors, from manufacturers, retailers, suppliers and franchisees to "hipster" and street food vendors, this showcase invites consumers of all ages to feast and shop to their heart's content.
The best part? Admission is free!
Till 25 June 2023
Find out more here
5. Beerfest Asia 2023
After a three-year hiatus, Asia's largest beer festival is finally back for its 13th edition. Set to feature over 600 craft beer varieties from more than 100 exhibitors, the festival promises to be the largest one yet.
You can also look forward to a lively line-up of more than 30 musical acts, as well as a specially curated menu of gourmet food to pair with your pints.
Till 25 June 2023
Find out more here
For the latest updates on Wonderwall.sg, be sure to follow us on TikTok, Telegram, Instagram, and Facebook. If you have a story idea for us, email us at [email protected].