What To Do This Weekend (28 to 30 Jul 2023)
Ready for the weekend? Here's what you can look forward to this week.
1. Orchid Extravaganza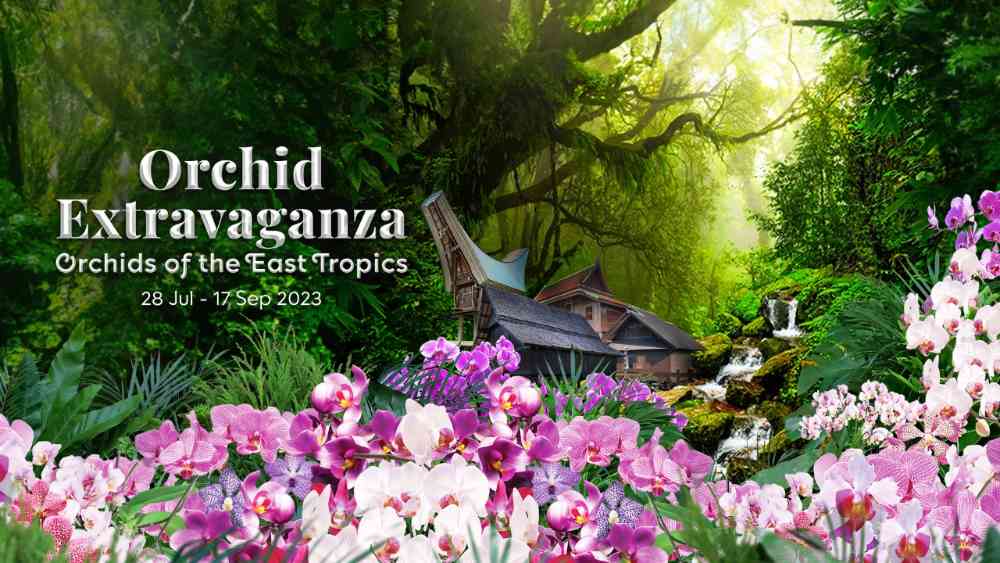 IMAGE: GARDENS BY THE BAY
Gardens by the Bay's annual Orchid Extravaganza is back.
This year's Orchid Extravaganza, presented in partnership with the Embassies of Indonesia and Thailand and High Commissions of Brunei Darussalam and Malaysia, uncovers the allure of orchids in the east tropics that have captivated early botanical explorers and plant hunters.
Each country is represented by orchids cultivated from species native to their land, as well as through a recreation of their traditional house, adorned with cultural artefacts and handicrafts.
In collaboration with the National Heritage Board, there will also be a showcase of kebaya, in support of the multinational nomination jointly submitted by Brunei, Indonesia, Malaysia, Singapore and Thailand to inscribe the kebaya on the UNESCO Representative List of Intangible Cultural Heritage of Humanity.
28 July to 17 September 2023
Find out more here
2. Goldilocks and the Three Bears
Take the kids to the theatre and catch a showing of Singapore Repertory Theatre's Goldilocks and the Three Bears.
Join a happy family of porridge-hungry bears, Goldilocks and her father Mr Locks in this bear-faced, cheeky family musical. In this modern twist of the beloved classic, Goldilocks and the bears try to save the forest and learn the importance of taking care of our natural environment.
Till 12 August 2023
Find out more here
3. Asia Cat Expo
If you're a cat lover, you won't want to miss the two-day Asia Cat Expo this weekend.
Celebrating everything feline-related, Asia Cat Expo offers a variety of activities for cat lovers, including informative seminars on cat behavior and care, product demonstrations from some of the top brands, cat competitions, exhibits, workshops, fun games and activities, and much more. Naturally, your kitties are welcome to join the fun.
29 to 30 July 2023
Find out more here
4. Doggy High Tea
In celebration of International Friendship Day, Chimi's Marina Bay is hosting a Doggy High Tea this Sunday for you to pamper your doggos.
Your beloved pooches will be treated to a bag of high tea delights, featuring freshly an array of freshly handmade treats crafted by Shasha Pet Bakery like duck "pizza", "mini chicken sushi", pork loin & egg yolk chips, and more.
30 July, 2 pm to 5 pm
Find out more here
5. Cosfest Classic
Cosfest is back for its 20th anniversary this weekend. Unleash your inner otaku and head down to Downtown East to celebrate all things pop culture, from anime and manga to games, music, and, of course, cosplay.
In line with this year's theme, which pays homage to all things nostalgic, you're encouraged to cosplay as characters from older or retro animation, comics, movies or games series.
29 to 30 July 2023
Find out more here
For the latest updates on Wonderwall.sg, be sure to follow us on TikTok, Telegram, Instagram, and Facebook. If you have a story idea for us, email us at [email protected].