What To Do This Weekend (21 to 23 Jul 2023)
Ready for the weekend? Here's what you can look forward to this week.
1. Singapore Food Festival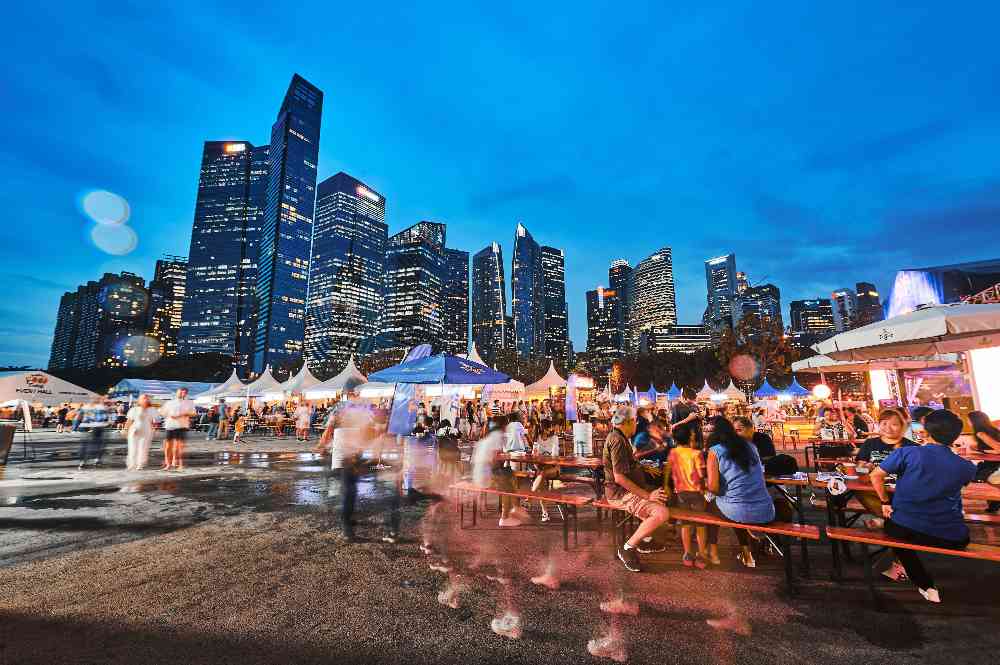 IMAGE: SINGAPORE FOOD FESTIVAL
The annual Singapore Food Festival (SFF) is back for its 30th anniversary, bigger and better than ever.
This year, SFF spotlights Singapore's indelible food culture, inviting you to explore its rich past, savour the vibrant flavours of the present, and be inspired by the innovations that will shape the future of dining.
Festival highlights include an expansive Festival Village with three new zones – Food Cartel, Sweets Alley and Café Boulevard, island-wide activations like culinary tours, workshops and chef masterclasses, and much more.
Till 30 July 2023
Find out more here
2. Harmony Sports Fiesta 2023
Celebrate Racial Harmony Day with the inaugural Harmony Sports Fiesta at Singapore Sports Hub.
You're invited to immerse yourself in a celebration that promotes the significance of different races and religions through lively cultural music and dance performances, feast on an array of delectable local delights, relive your childhood with popular traditional games, and more.
22 to 23 July 2023
Find out more here
3. Sprint Fest 2023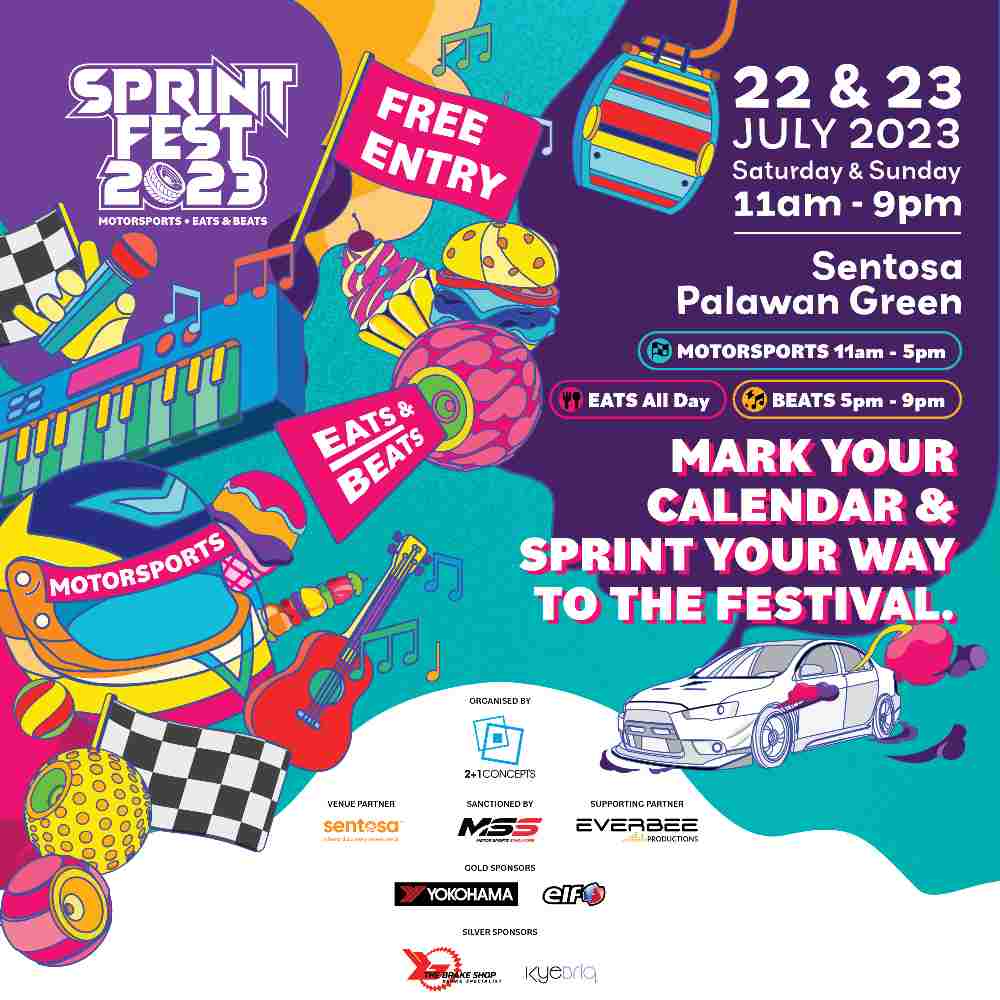 IMAGE: SPRINT FEST 2023
If you or your kids are fans of cars, you'll want to check out the first-ever Sprint Fest at Sentosa this weekend.
Bringing back the roar of grassroot motorsports that once pierced the air at the Kallang car park, feel the rush of adrenaline as powerful cars whizz by at incredible speeds. Together with Motor Sports Singapore, the event will see top racers from Singapore compete in a first ever special gymkhana stage at Sentosa.
In addition, you can look forward to a tantalising selection of gastronomy delights from an array of food & drinks stalls, as well as snacks pop-ups, and an engaging line-up of live music performances from local artists for you to groove to the beat.
22 to 23 July 2023
Find out more here or here
4. AFA Creators Super Fest 2023
Calling anime fans of all ages: Anime Festival Asia (AFA) Creators Super Fest 2023 is here!
Featuring over 350 creators, you can look forward to special guest cosplayers, live drawing sessions, a creator's market where you can snag exclusive merchandise, live music performances, engaging talk shows, hands-on workshops, and much, much more.
22 to 23 July 2023
Find out more here
For the latest updates on Wonderwall.sg, be sure to follow us on TikTok, Telegram, Instagram, and Facebook. If you have a story idea for us, email us at [email protected].