What To Do This Weekend (7 Jul to 9 Jul 2023)
Ready for the weekend? Here's what you can look forward to this week.
1. Projector X: Picturehouse

After a little more than a year since the Projector took over The Cathay, the time has come for the final curtain of the season at Projector X: Picturehouse. But first, an epic party awaits you - and yep, epic means a 12-hour non-stop music treat running from noon till 12am.

Salsa Y Comida (1pm-4pm), Kampong Boogie (4pm-8pm), and EatMePoptart (8pm-12am) will fill the roster to make sure you party till you drop and form core memories. Psst... there's even a mini flea market to for you shopping addicts.

9 July 2023, 12pm to 12am
Find out more here
2. KFC Unlimited Chicken Feast
In celebration of International Fried Chicken Day (6 July), KFC Singapore is opening a limited-time promo for... Drum(stick) roll please... an all-you-can-eat fried chicken feast!
Fried chicken enthusiasts will have up to 90 minutes for each slot, and the locations are at the HarbourFront, Kallang Stadium Boulevard, and Woodlands 888 outlets. Bury yourselves in endless servings of fried chicken, sides, desserts, and drinks. There will also be a sauce station where you'll be able to choose from 10 different sauces that you can mix and match to create your own combinations.
Tickets start from $18.95 per person from lunch and $21.95 for dinner.

Till 7 July 2023
Find out more here
3. "The Banquet" by AMIEN at Gillman Barracks
In his first-ever solo exhibition, Damien Soh (aka AMIEN) will be unveiling 11 new paintings, through which he hopes to shed light on the process of creation. This exhibition is a culmination of his 18 years of expertise with both traditional and digital mediums.
The paintings invite you to immerse yourself in a grand banquet that happens in an alternate universe. As a bonus, five local artisans working with different mediums from ceramics to Augmented Reality (AR) have contributed pieces too. It's a true multi-sensorial treat because you'll even get to experience an original soundscape.
8 July to 16 July 2023
Find out more here
4. Gallery Wellness Festival 2023

Unwind and disconnect this weekend at National Gallery Singapore with its Gallery Wellness Festival. You'll focus on human connection and introspection to better connect with your emotions. This year's theme is "Art Connects"; through art as a medium, the gallery aims to help you revitalise your whole being by activating all five senses.
You can expect an immersive experience with tea-ristas from Hush TeaBar, or even Somatic Movement sessions inspired by qi gong and the traditional martial art, silat.
Till 9 July 2023
Find out more here
5. Singapore Rum Festival 2023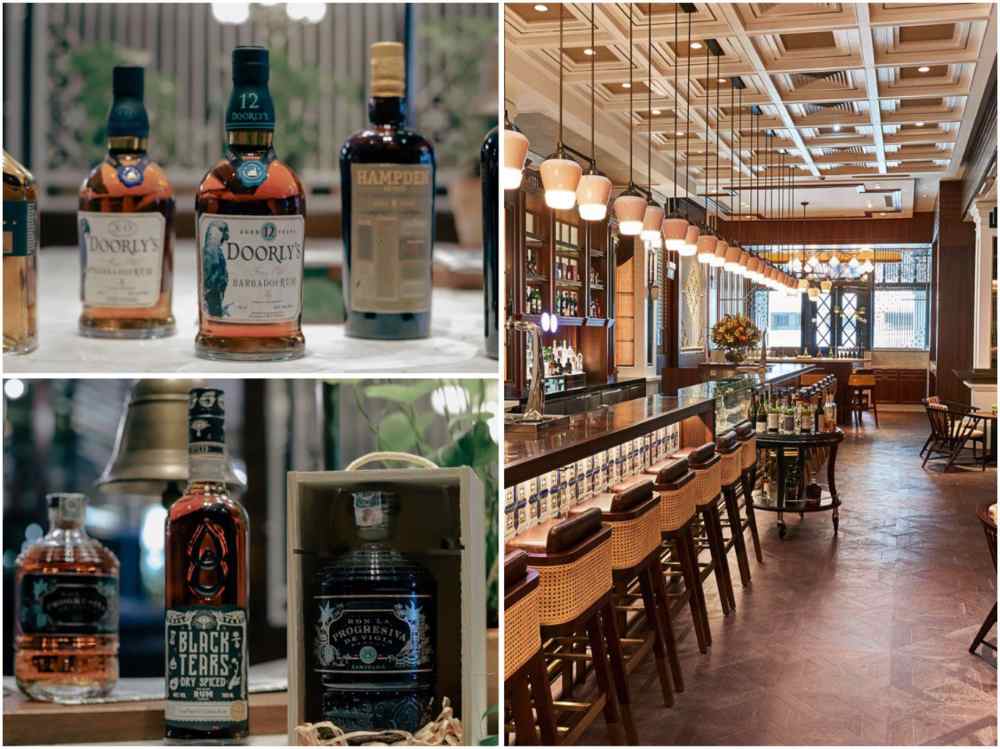 IMAGES: SINGAPORE RUM FESTIVAL 2023
Held at The Capitol Kempinski Singapore, the inaugural Singapore Rum Festival will offer complimentary tastings of over 20 of the best rum brands - think: Bacardi and Mount Gay to Cihuatan, Bellamy's Reserve, Razel's, O Reizinho, Aluna, Magnifica, Black Tears, La Progresiva, and Duppy Share White.
There will also be a special focus on regional Southeast Asian rums; discover the flavours of Cambodia with Samai and explore the Thai rum scene with Phraya and Chalong Bay. Additionally, the two-day event will feature curated masterclasses led by industry experts and immersive rum tastings with Edriane Lim, the Bar Manager at The Bar at 15 Stamford. To complement the spirits, there will be a wide selection of delicious cocktails and food available at the festival.

Tickets will include complimentary tastings of all rums on display.
8 and 9 July 2023
Find out more here
6. Youth4Climate Festival 2023
Initiated in 2018, the two-day festival held at South Beach Consortium aims to provide Singapore's youth with a platform to express their passion for the environment and green wishes for the future through workshops, talks, and other fringe activities.
Some highlights include a flea market, an Eco Marketplace, a captivating musical performance reflecting youths' concerns for the planet, and the screening of Happy Feet I and II.
8 and 9 July, 10am to 9pm
Find out more here
For the latest updates on Wonderwall.sg, be sure to follow us on TikTok, Telegram, Instagram, and Facebook. If you have a story idea for us, email us at [email protected].