A Singaporean Foodie's Guide To Jeju In 5 Days
Jeju Black pig, spotting the Haenyeo ("sea women"), local seafood - these were just some of the things I knew Jeju was famous for. So of course I was looking forward to these before travelling there on a family trip. And boy were my expectations surpassed!
Ppalli ppalli! Let's just dive right in to the food, more food, and sights that I savoured.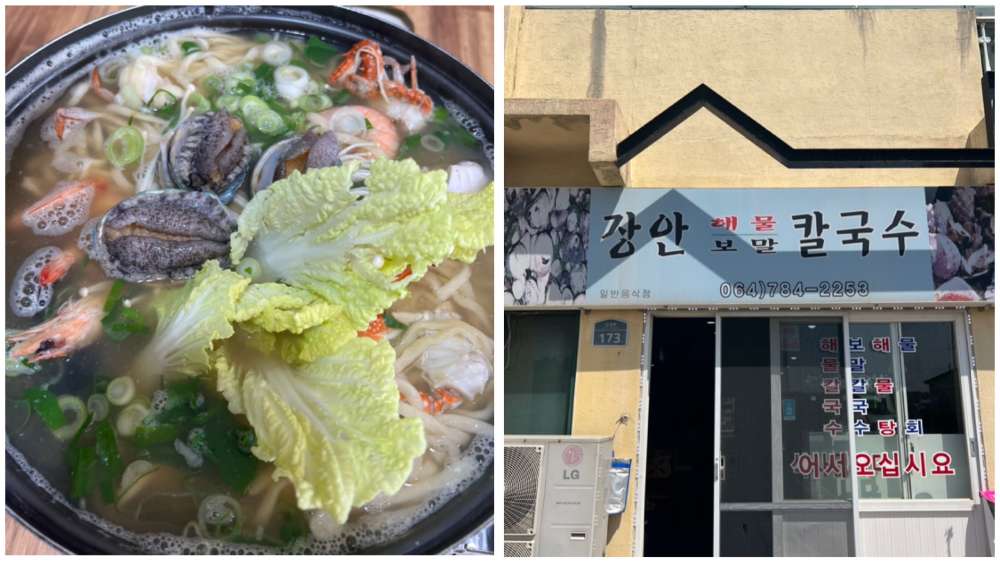 Our first meal in Jeju was bussin'. Just look at the generous amount of seafood; the noodles were flavourful and texturally perfect. | IMAGES: NG KAI
I knew Jeju was famous for its seafood, but the freshness of what I had still wowed me when I took my first bite. Our first meal at Jangan Seafood Bomal Noodle Soup was absolutely spot on: seafood broth packed full of flavour, perfectly al dente flat noodles, abalone fresh as the brisk ocean breeze outside, and the most rewarding chunks of succulent crustacean meat that greet you when you shell the huge prawns and crabs.
And to sweeten the meal for Singaporeans who love a good price - the entire pot of seafood at 30,000 Won (30 SGD) comfortably fed a hungry family of 3 who had just landed. Slay!
But that wasn't the end of the feast...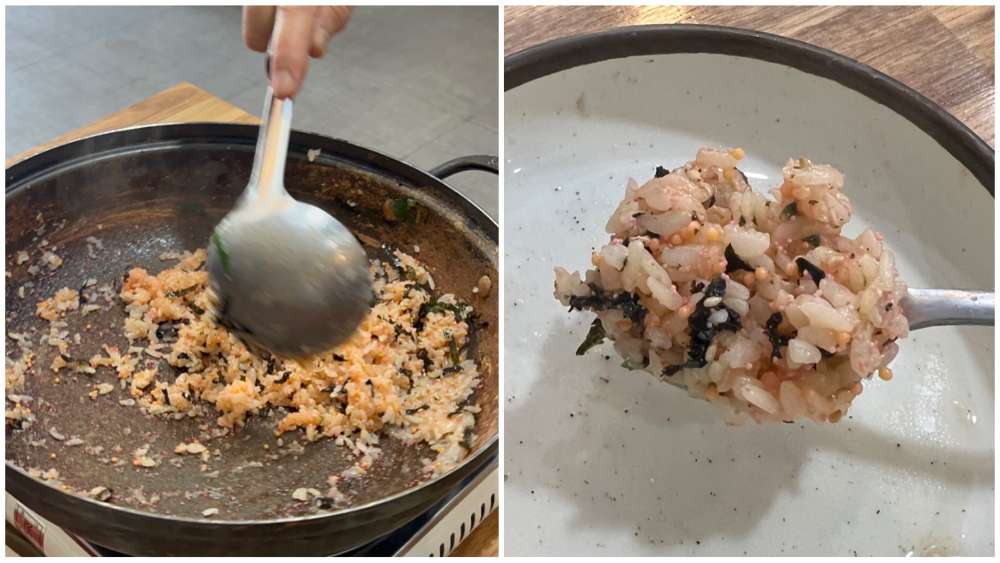 We ended our hugely satisfying meal with Bokkeumbap (Korea-style fried rice) – such a simple yet utterly delicious conclusion to Meal #1. | IMAGES: NG KAI
As you can imagine, we were pretty stuffed after lunch. But there's always a separate stomach for dessert right? So, it was off to dessert!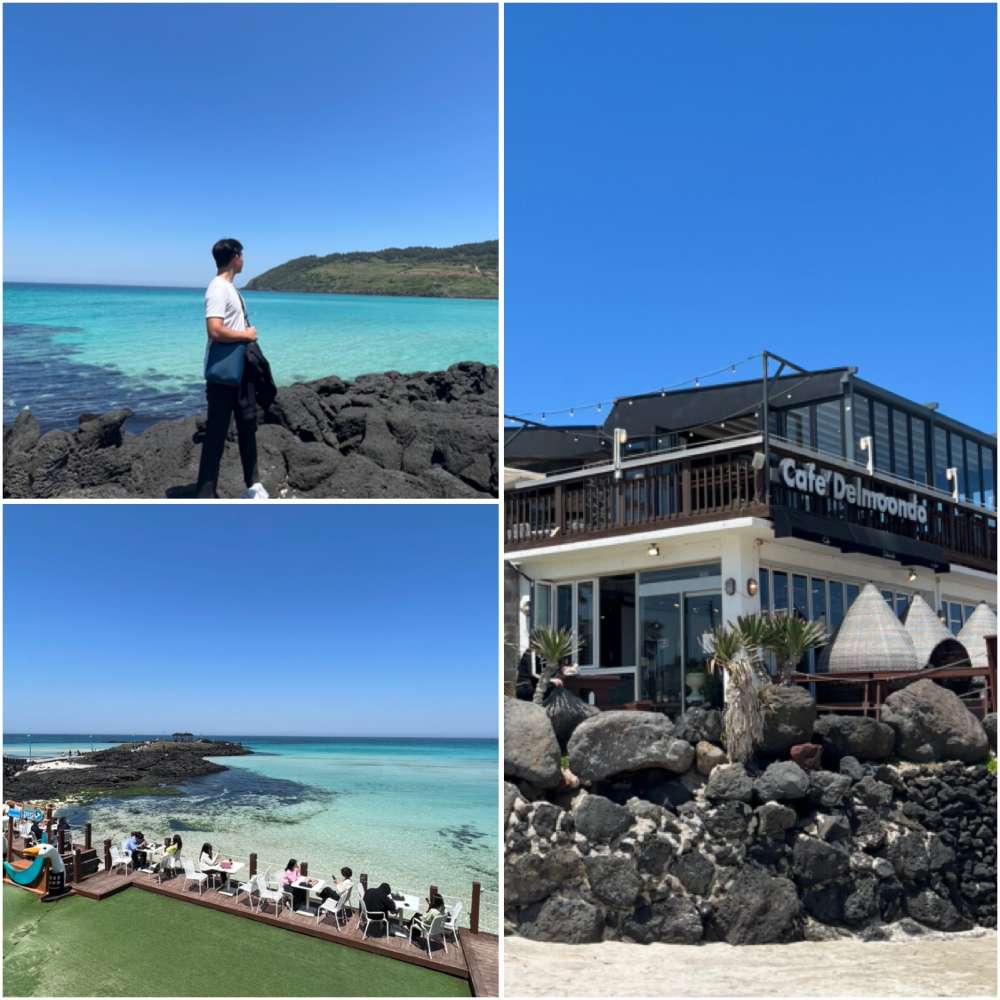 The pictures speak for themselves: you can easily snap a lifetime of IG-worthy shots here. | IMAGES: NG KAI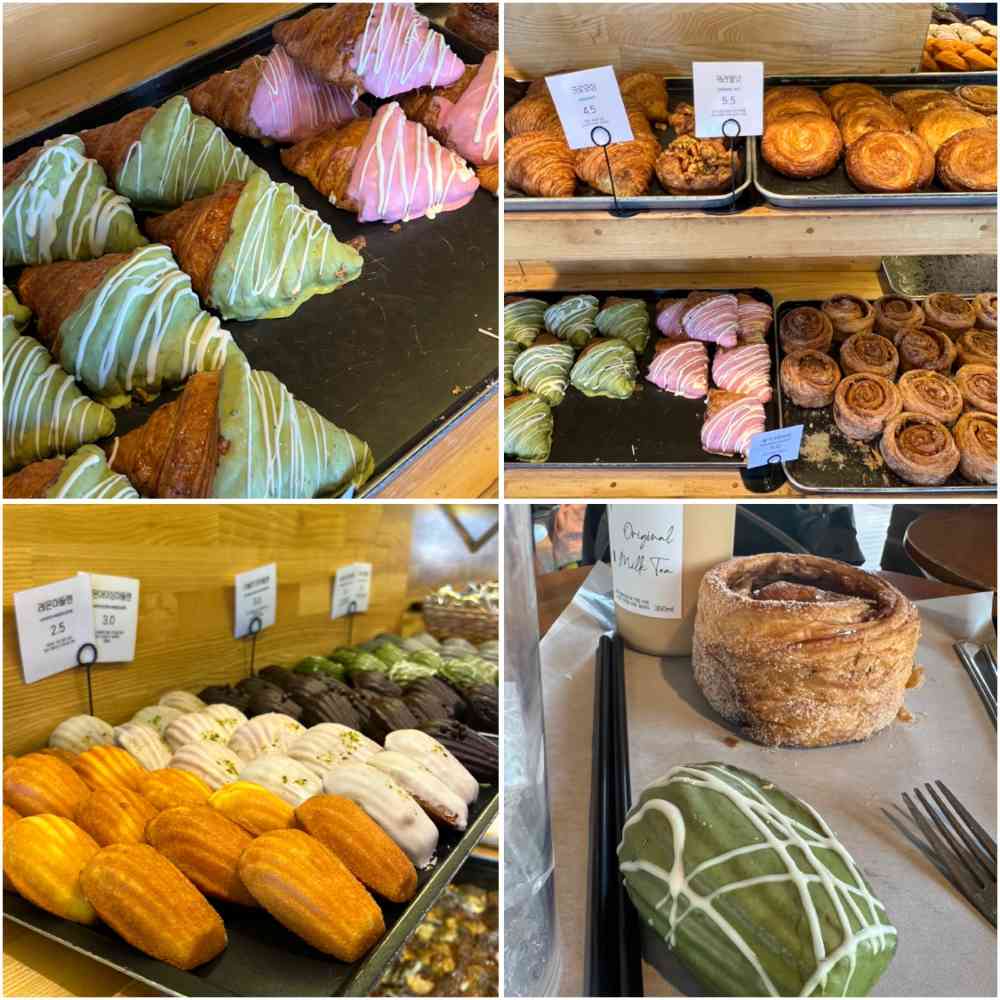 Where my fellow sweet-toothed addicts at? Sugar rush inbound! | IMAGES: NG KAI
After a short drive, we arrived at Cafe Delmoondo (indoor and outdoor seating available, but, c'mon, with those view, who wouldn't pick dining outdoors). BTW, Jeju is populated with lots of aesthetic cafes that sell decadent pastries and desserts - great if you prefer small bites and aren't really into hearty local fare like seafood or black pork. Speaking of the country's famed black pork...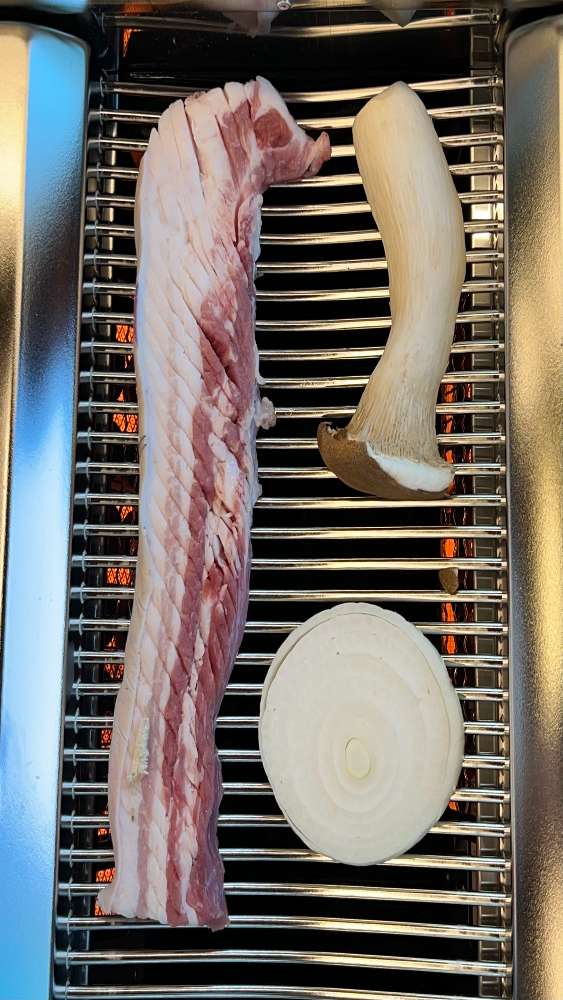 If you look closely, you can see the black spots from the hair roots on the pork skin before it's cooked. That's authentic Jeju Black right there! | IMAGE: NG KAI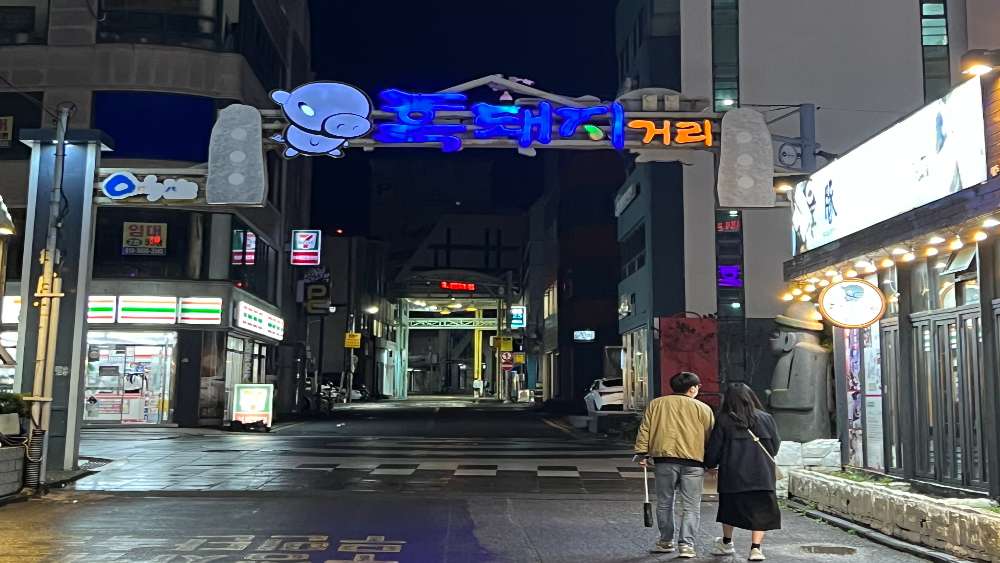 Yes, the meat is so famous, there's even a Jeju Black Pork Street located on Chilseong Road in old Jeju City that's filled with many popular KBBQ restaurants specialising in this delicacy. | IMAGE: NG KAI
Known as the "Wagyu" of the pork world and originating from Jeju, it certainly lived up to the hype. The rich, fatty part of the meat was not jelak like standard pork, while the meat itself tasted more like steak. There was no gamey funk either. Once cooked, the glistening, chewy meat had a delightfully crispy exterior.
Now, back to the seafood (because there's just so much of it!) and the island's skilful female divers.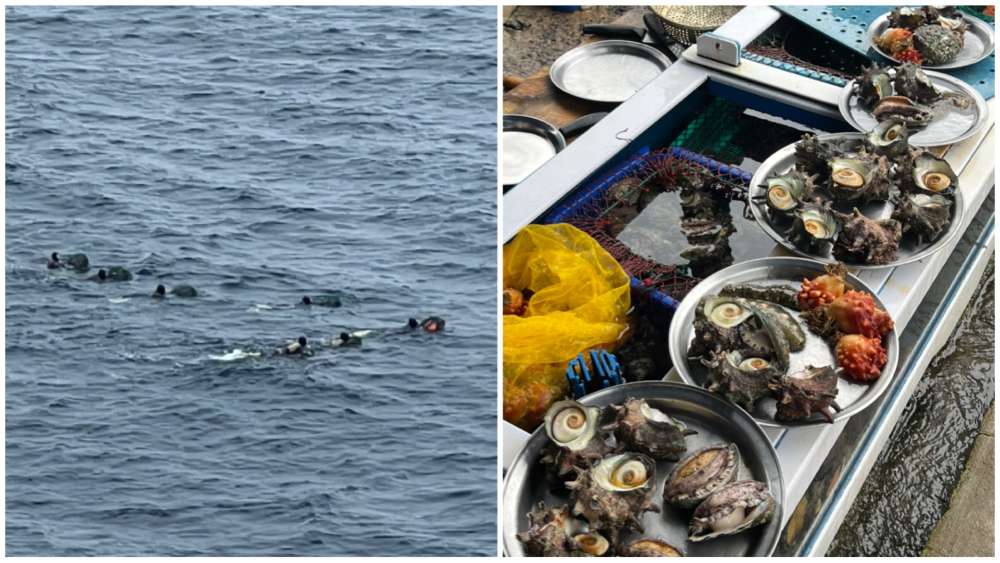 Meet the Haenyeo (female divers) of Jeju, whose livelihood consists of harvesting a variety of molluscs, seaweed, and other ocean delicacies. | IMAGES: NG KAI
Like farm-to-table, you have ocean-to-table here that offers seafood harvested fresh from the ocean, full of briny tang. Take note: it's definitely a lot more expensive to eat here (one abalone costs 10,000 Won or 10 SGD). Cooked options are available too!
---
Other gems we stumbled across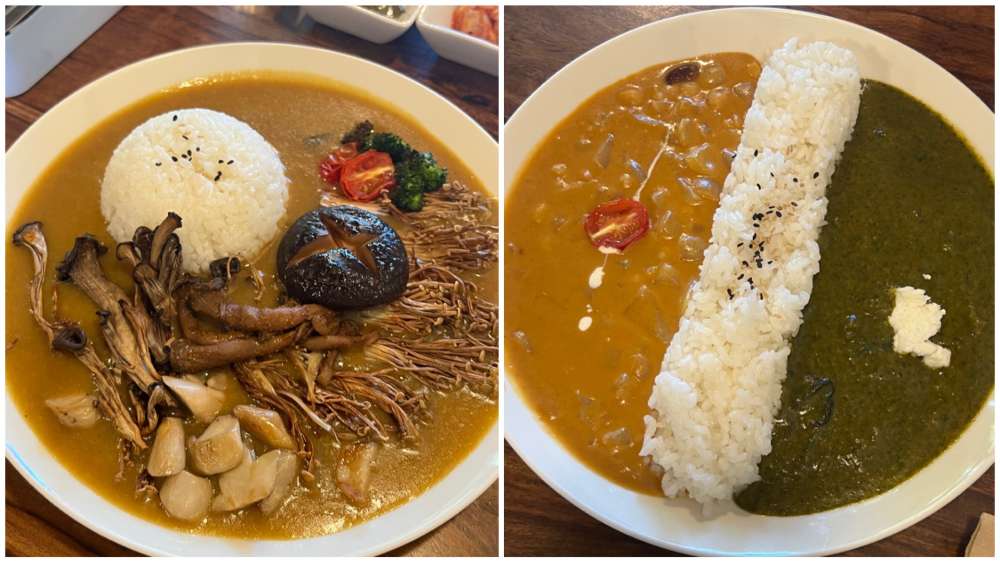 For vegetarian options, Tom Tom Curry is a must! Their curry is perfectly thick and on the spicier side with a subtle hint of sweetness. PSA: extra curry and rice are free! | IMAGES: NG KAI

Wash your meal down with their homemade Masala chai (iced/hot) - the perfect pairing to savoury curry! | IMAGE: NG KAI
One place we wanted to stop for lunch was full, but its owner very kindly recommended Tom Tom Curry nearby - and what a downright superb alternative it turned out to be. The joint uses locally sourced vegetables and everything was cooked to perfection (in fact, we returned here for lunch two days later). They only have vegetarian options available, but it was a nice change after all the heavy meals we had.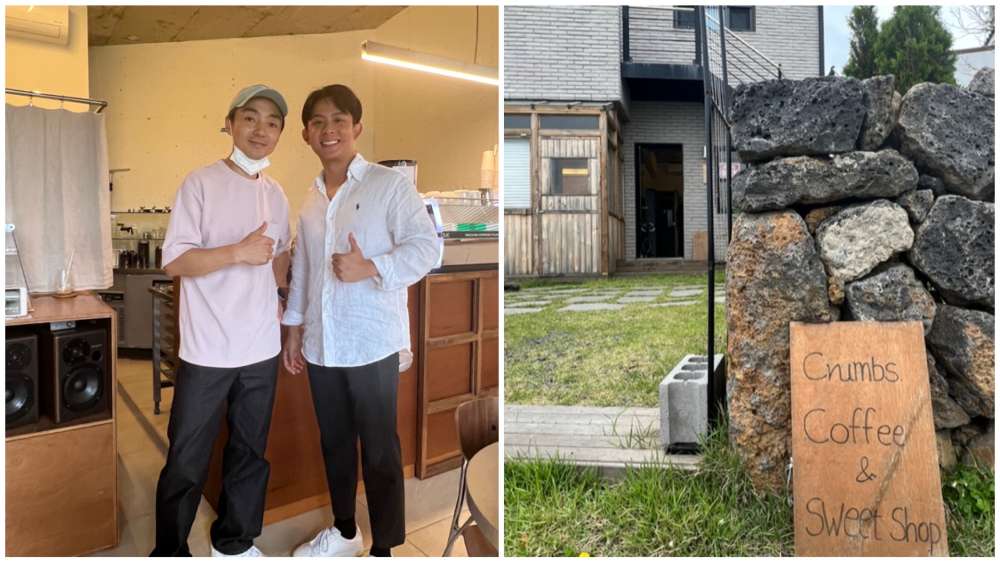 The friendliest local we met, and owner of Cafe Crumbs, Min Ho hyung! | IMAGES: NG KAI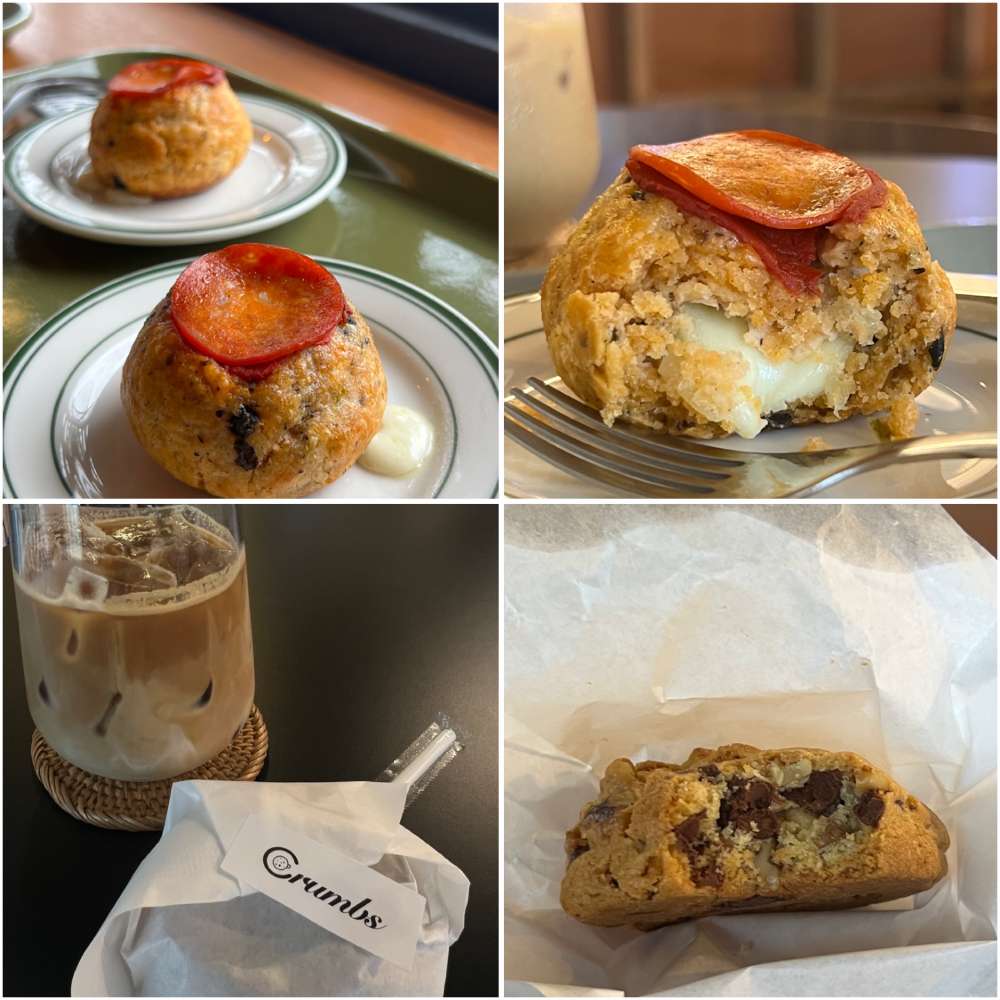 Crumbs' owner even bakes his own pastries such as pizza scones and chunky cookies. Absolutely delish! | IMAGES: NG KAI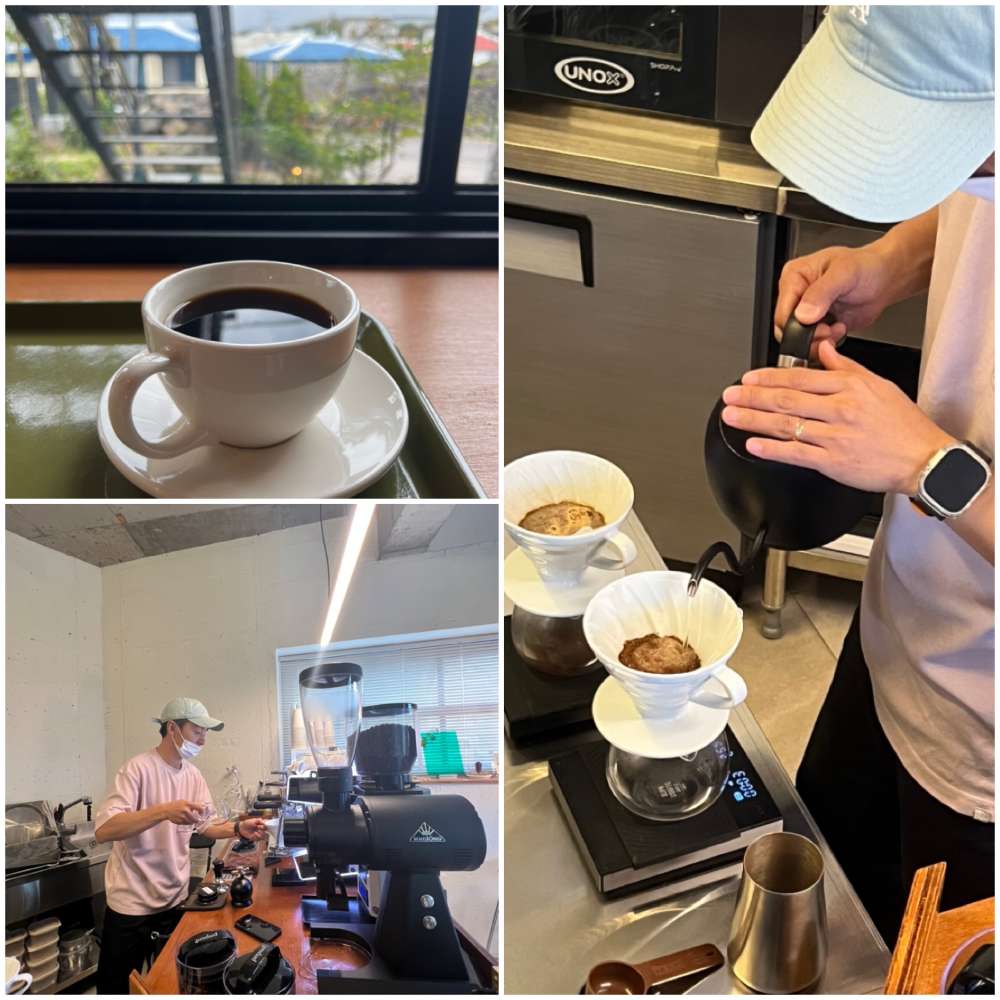 He also does drip coffee that really hit the spot for coffee lovers - perfect for kickstarting our day! | IMAGES: NG KAI
We had the best coffee and conversations at the lovely Cafe Crumbs, owned by the amiable Min Ho hyung. He also runs an Airbnb lodging above the cafe - complete with ocean vistas as he's located right by the coast. I've even become buddies with him on Instagram where we practise each other's language; he's looking forward to visiting Singapore some time in the future with his family. (Must bring him to these Singaporean-approved tourist spots!) Speaking of language barriers, here are some helpful apps for you to get around Jeju:

The Papago app has many useful features for translation, even one that allows you to take pictures of Korean text, then translates it into English on your screen. | IMAGE: APP SCREENSHOT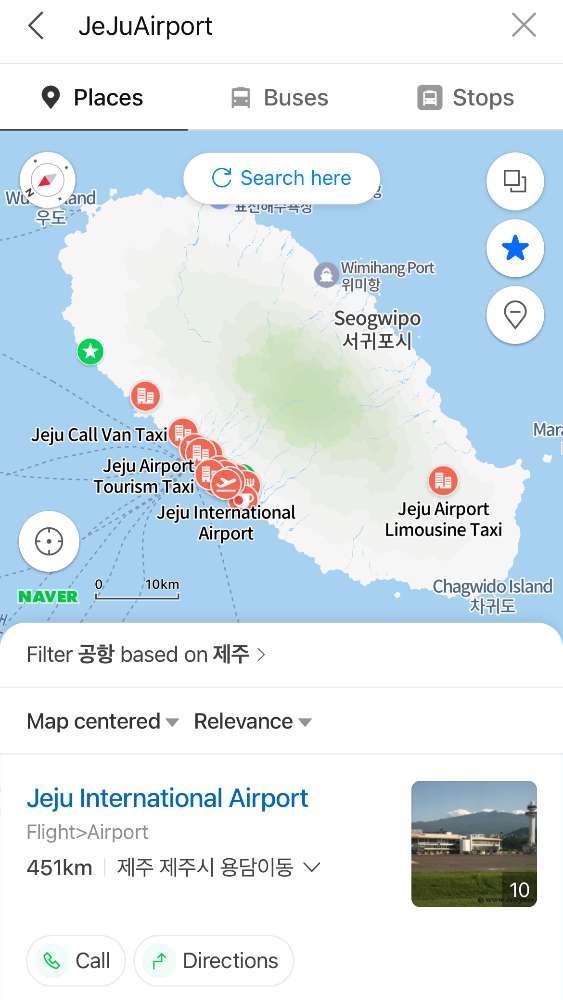 FYI: Google Maps does not work in Korea, so Naver Map will be your lifesaver for navigating. Also, their "postal codes" are their phone numbers.| IMAGE: APP SCREENSHOT
And there you have it! Jeju is perfect for a short, relaxing getaway (I spent 5 days there). It felt safe even at night, but just be aware of your surroundings at all times as you're still in a foreign country.
For the latest updates on Wonderwall.sg, be sure to follow us on TikTok, Telegram, Instagram, and Facebook. If you have a story idea for us, email us at [email protected].