School Holiday Fun: A 2D1N Family Camp-cation With Laser Tag And Silent Yoga
Planning what to do with the kids in June as they eagerly anticipate the school holidays? How does a fun-filled one-night "camp-cation" on the agenda sound? You can expect thrilling laser tag gameplay, perplexing puzzles and a scavenger hunt that exercise everyone's mental acuity as well as a relaxing silent yoga session.
Yep, we're talking about Camp 1N, organised by Singapore Discovery Centre (SDC). The 2D1N family-friendly experience makes its return this year, and will take place on selected weekdays from 30 May to 16 June 2023.
Plus, in a first, you'll get to access SDC's Sandbox gallery after hours, and spend the night in your sleeping bags among the exhibits. We take you through the itinerary:
---
Day 1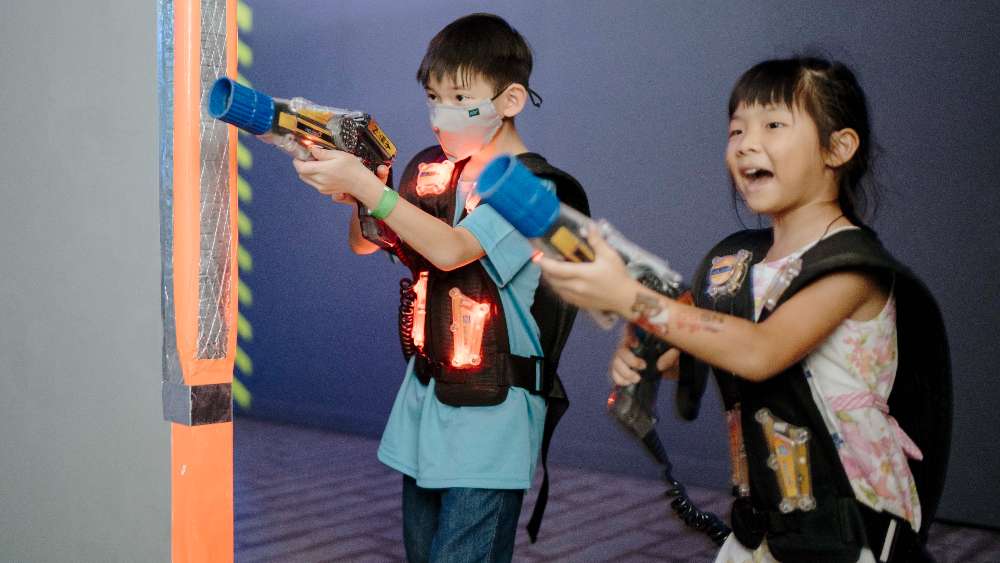 IMAGE: SINGAPORE DISCOVERY CENTRE
After checking in, the fun begins with Family Exploration Time, with free admission to selected signature attractions.
Kick-start the action by blasting each other in adrenaline-filled laser tag shootouts at Black Lake Laser Battlefield; getting on thrilling 4D simulation rides at XD Theatre; and learning more about the history of Singapore through an immersive journey with the use of Augmented Reality (AR). Hello, core memories! 👋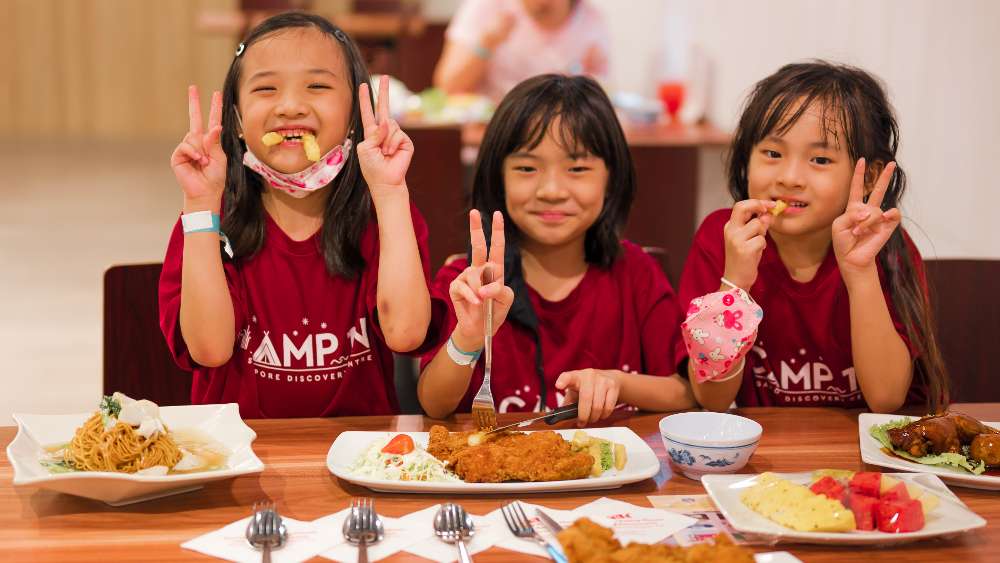 IMAGE: SINGAPORE DISCOVERY CENTRE
Refuel after expending all that energy by chowing down on authentic Asian and local zi-char cuisine at Bottle Tree Cafe Restaurant while admiring the picturesque view of the Discovery Lake featuring over 600 floating solar panels.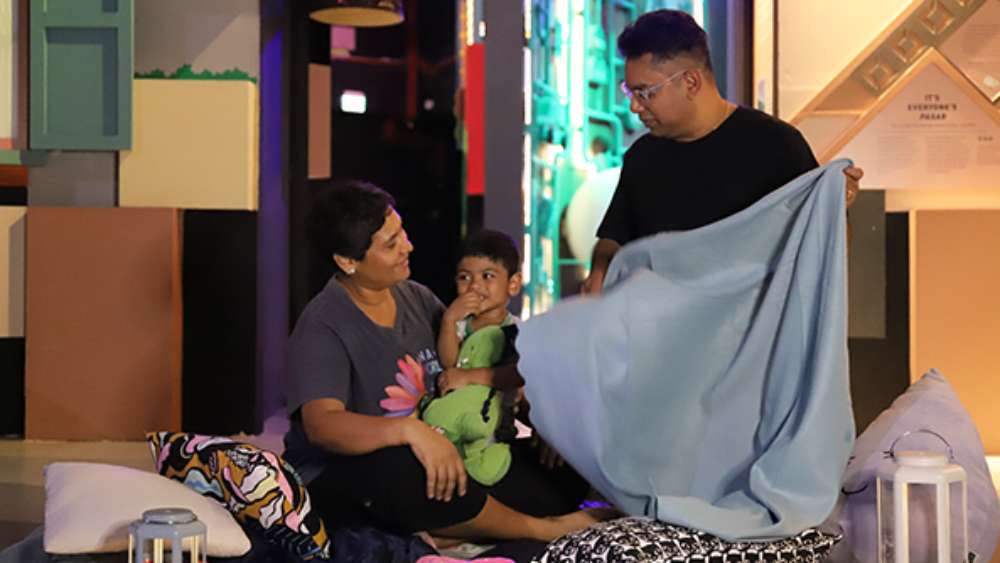 IMAGE: SINGAPORE DISCOVERY CENTRE
Then it's time to sort out your pre-sleep sitch: Haul your sleeping bags to your allocated sleeping areas and decorate your own Snooze Zone with blankets, plushies and your die-die must-have chou-chou/bantal busuk.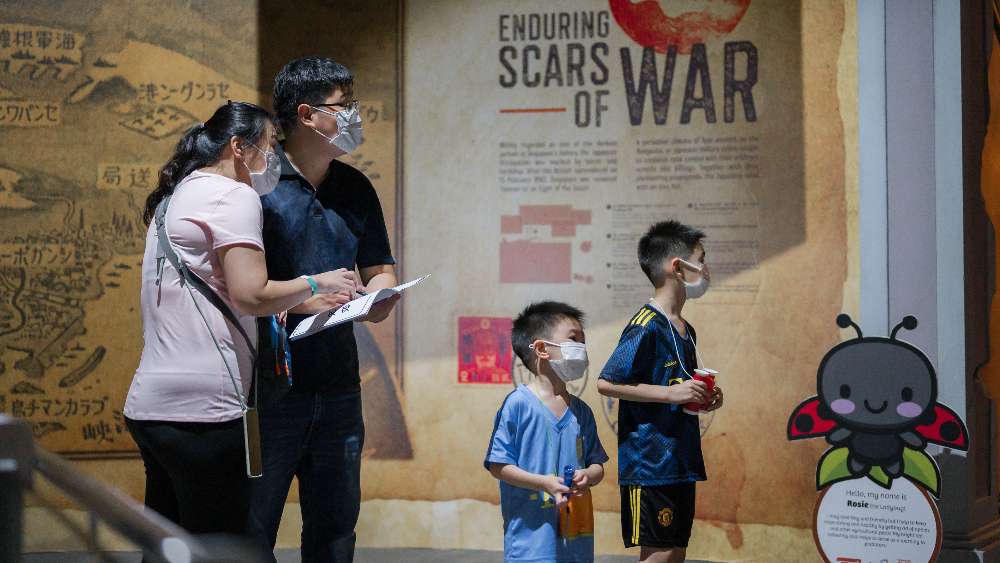 IMAGE: SINGAPORE DISCOVERY CENTRE
Up next, a Scavenger Hunt around the SDC Gallery: follow the map, collect clues, solve riddles, and complete the mission as a family.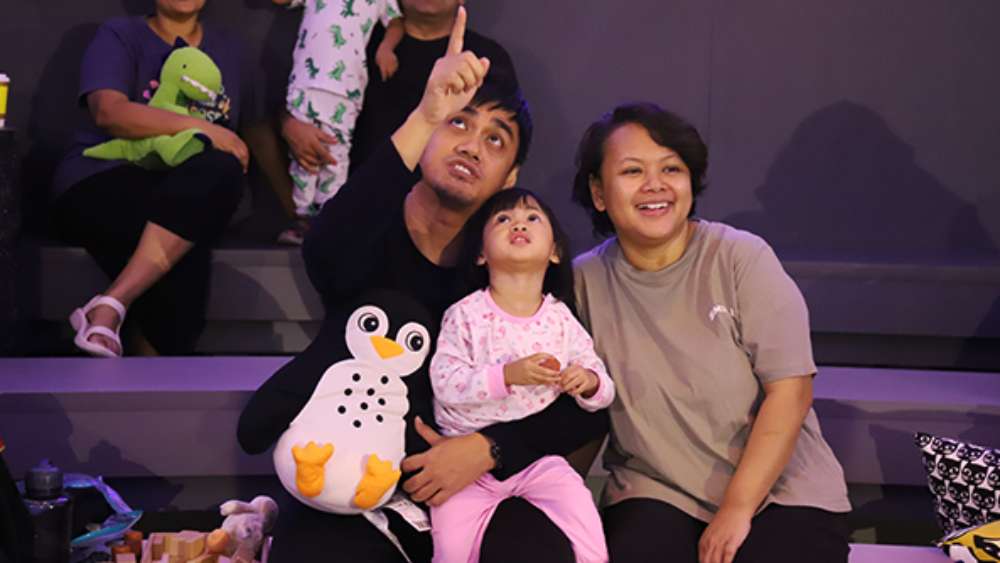 IMAGE: SINGAPORE DISCOVERY CENTRE
What's bedtime without a bedtime story? And an interactive one at that. As night falls, huddle down in comfy PJs for Bedtime Tales @ Interchange.
From 10pm onwards, it'll be a period of winding down till lights out at 11pm. Sleep should come very easily after a full day of action. Night!
---

Day 2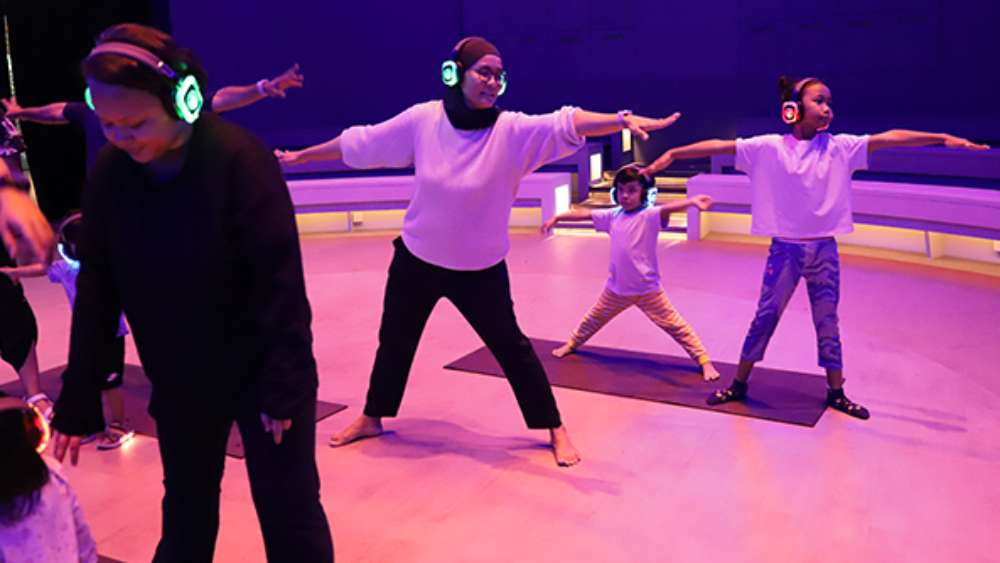 IMAGE: SINGAPORE DISCOVERY CENTRE
Rise and shine! Work for your breakfast with a silent yoga session. Feel your entire body relax; headphones in, tensions out.
After breakfast, pack up and check out of this "camp-cation". But wait - there's a Blockbuster Movie Screening at 11am before the camp comes to a close.

Price: $145 per pax for non-SDC members, and $115 for members. Registration for Camp 1N @ The Gallery is based on a per pax basis. Slots are limited, and based on a first-come-first-served basis. Book your tickets here.
Participants must be at least 5 years old, while those below the age of 21 will have to be accompanied by an adult (aged 21 and above).
For the latest updates on Wonderwall.sg, be sure to follow us on TikTok, Telegram, Instagram, and Facebook. If you have a story idea for us, email us at [email protected].